The disadvantages of iot include privacy and security concerns, as well as the potential for increased dependency and job displacement. Iot devices gather and transmit vast amounts of data, raising concerns about the protection of personal information.
Additionally, interconnected systems create vulnerabilities for cyberattacks. Moreover, the reliance on iot can result in increased dependency on technology, leaving individuals and organizations vulnerable if systems fail or are compromised. Finally, the automation and efficiency brought by iot can also lead to job displacement and loss of employment opportunities.
It is important to consider and address these challenges to fully harness the benefits of iot technology.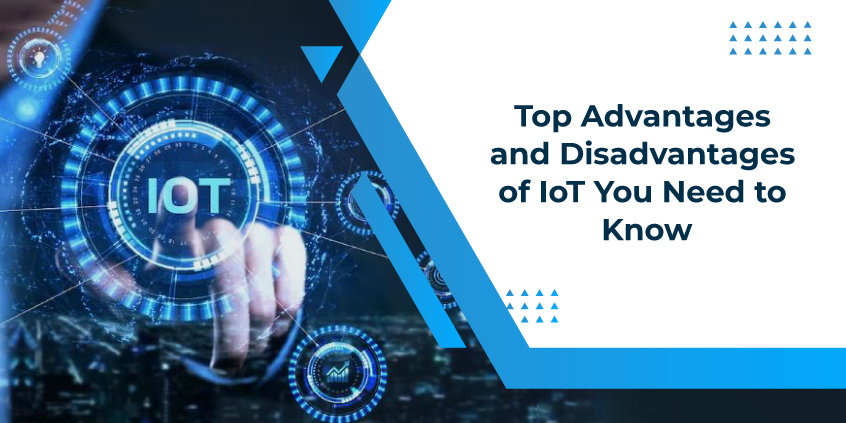 Credit: www.solutionanalysts.com
Security Vulnerabilities In Iot Devices
Lack Of Standardized Security Measures
Iot devices often lack standardized security measures, which makes them more vulnerable to cyber-attacks and hacking attempts.
The absence of consistent security protocols across different iot devices increases the risk of potential breaches.
Vulnerability To Hacking And Cyber-Attacks
Iot devices are susceptible to hacking and cyber-attacks due to their inherent connectivity and the exchange of data over networks.
Cybercriminals can exploit security weaknesses in iot devices to gain unauthorized access, compromise user privacy, and hijack control of the device for malicious purposes.
Potential For Unauthorized Access To Personal Data
Iot devices collect and process vast amounts of personal data, such as health information, location data, and user behavior.
If not adequately protected, this data can be accessed without authorization, potentially exposing individuals to privacy breaches and identity theft.
Remember, the internet of things presents various advantages, but it's crucial to be aware of the security vulnerabilities it brings. The lack of standardized security measures, the susceptibility to hacking, and the potential for unauthorized access to personal data highlight the importance of implementing robust security measures to protect iot devices and their users.
Stay informed and take necessary precautions to enjoy the benefits of iot while minimizing the associated risks.
Privacy Concerns In Iot
With the increasing adoption of internet of things (iot) devices, there are legitimate privacy concerns that need to be addressed. The collection and storage of personal data without consent, the risk of data breaches and misuse of sensitive information, and the lack of transparency in data collection practices are some of the major disadvantages associated with iot in terms of privacy.
Collection And Storage Of Personal Data Without Consent:
Iot devices are designed to gather vast amounts of data from various sources, including personal devices, wearable technology, and sensors embedded in our environment.
This data may include sensitive information such as location data, personal preferences, and even health-related data.
The collection and storage of this personal data often happen without the user's explicit consent or knowledge.
Companies may exploit this data to gain insights into consumer behavior, target specific advertisements, or sell it to third parties without user consent.
Risk Of Data Breaches And Misuse Of Sensitive Information:
With the sheer volume of data being collected by iot devices, the risk of data breaches and unauthorized access increases substantially.
Cybercriminals are constantly evolving their methods to exploit vulnerabilities in iot devices, exposing sensitive personal information to potential misuse.
Once this data falls into the wrong hands, it can be used for identity theft, blackmail, or other malicious activities.
Furthermore, the interconnectedness of iot devices also means that a breach in one device could potentially compromise the security of other connected devices within the same network.
Lack Of Transparency In Data Collection Practices:
Many iot devices lack clear and transparent data collection practices, leaving users unaware of what data is being collected, how it is being used, and who has access to it.
Users often have limited control over what data is being shared and with whom.
The lack of transparency in data collection practices creates a sense of unease and mistrust among users.
Users should have the right to be informed about the data being collected, have control over its usage, and have the ability to opt-out of certain data collection practices if desired.
To address these privacy concerns, it is essential for iot manufacturers and service providers to adopt robust security measures, implement privacy-by-design principles, obtain explicit user consent for data collection, and provide clear and transparent information regarding data usage. Striking a balance between the convenience of iot devices and protecting individual privacy is crucial to fostering trust and acceptance in the iot ecosystem.
Dependence On Internet Connectivity
Iot devices require constant internet connection:
Iot devices rely heavily on an uninterrupted internet connection to function optimally.
These devices need to be constantly connected to the internet in order to send and receive data.
Without a stable internet connection, iot devices may lose their ability to communicate with other devices or the cloud, resulting in limited functionality.
Disruption or loss of connectivity can render devices useless:
If there is a disruption or loss of internet connectivity, iot devices may become completely unresponsive.
Users may experience frustration as the devices fail to provide the expected services or perform the desired actions.
The inability to connect to the internet can hinder the utilization of iot devices, rendering them temporarily useless until the connection is restored.
Reliance on stable and secure network infrastructure:
The proper functioning of iot devices relies on a stable and secure network infrastructure.
A robust and reliable network is crucial to ensure seamless connectivity and prevent disruptions.
Without a strong network infrastructure, iot devices may encounter issues such as data loss, slow response times, or even compromised security.
Overall, the dependence on internet connectivity is a significant disadvantage of iot devices. The need for a constant and reliable internet connection, along with the risk of disruption or loss of connectivity, can hinder the performance and usability of these devices.
It is essential to have a well-established network infrastructure to support the seamless operation of iot devices.
Compatibility And Interoperability Issues
In today's interconnected world, the internet of things (iot) has emerged as a groundbreaking technology. While iot offers numerous benefits, such as increased efficiency and convenience, it's important to address the potential disadvantages. This section focuses on compatibility and interoperability issues within the iot landscape.
Incompatibility Between Different Iot Devices And Platforms
Various iot devices often utilize different communication protocols, causing compatibility challenges when trying to connect them together.
Manufacturers may develop iot devices that are only compatible with their own platforms, creating a lack of interoperability with other devices.
The lack of universal standards for communication and data exchange can lead to incompatibility issues when integrating different iot devices into a single ecosystem.
Lack Of Standardized Communication Protocols
Communication protocols act as the foundation for iot devices to connect and interact with each other.
Without standardized protocols, devices may struggle to understand and interpret data shared by different devices, hindering seamless communication.
The absence of uniform protocols also makes it difficult for iot devices to work together efficiently, leading to delays and inefficiencies in data exchange.
Challenges In Integrating And Managing Diverse Iot Ecosystems
The expansion of iot has led to a proliferation of diverse ecosystems, each consisting of various devices, platforms, and networks.
Integrating these different ecosystems can be a complex task, as they often use different technologies and standards.
Managing the complexities and intricacies of multiple iot ecosystems requires a high level of expertise, making it challenging to ensure smooth operations and effective coordination.
To sum up, compatibility and interoperability pose significant challenges in the world of iot. Incompatibility between devices and platforms, a lack of standardized communication protocols, and difficulties in integrating and managing diverse ecosystems are among the prominent disadvantages. By addressing these issues, the iot industry can strive towards creating a more interconnected and seamless experience for users.
Scalability And Complexity Challenges
Scaling iot systems to accommodate growing demands is not without its challenges. Here are some aspects to consider:
Complexity of scaling: As iot networks expand and more devices are added, the complexity of managing and scaling the infrastructure increases. The sheer volume of data generated by a large-scale iot deployment can strain network bandwidth and processing capabilities.
Increased deployment and configuration complexity: Deploying and configuring iot devices across a large area can be a cumbersome task. Each device needs to be properly connected, authenticated, and updated with relevant software and firmware. This process becomes more challenging as the number of devices grows.
Maintenance and management complexities: With large-scale iot deployments, the task of maintaining and managing the devices becomes more complex. Ensuring all devices are functioning properly, updating firmware and software, and addressing any issues that arise requires efficient management systems and resources.
Interoperability challenges: Iot systems often consist of devices from various manufacturers, running different protocols and using different communication standards. Achieving interoperability and seamless communication between these diverse devices can be a significant challenge that slows down the scaling process.
Data security and privacy concerns: As the number of iot devices increases, so does the volume of sensitive data being collected and transmitted. Ensuring data security and protecting user privacy becomes more challenging at scale, requiring robust encryption, authentication, and access control measures.
These scalability and complexity challenges can pose significant obstacles when scaling iot systems to meet the demands of large-scale deployments. Addressing these issues requires careful planning, efficient management systems, and the use of innovative technologies to overcome the hurdles faced by iot networks.
class="wp-block-heading">Power Consumption And Energy Efficiency
Energy-Intensive Nature Of Iot Devices
Iot devices typically require a significant amount of power to function properly, which can result in increased energy consumption.
The constant need for these devices to stay connected to the internet and process data can lead to a higher demand for resources.
This energy-intensive nature of iot devices can have various disadvantages, including increased costs and potential strain on existing power grids.
Requirement For Frequent Battery Replacement Or Recharging
One of the drawbacks of iot devices is their reliance on batteries for power.
These devices often need to be powered continuously, leading to a frequent need for battery replacements or recharging.
This can be inconvenient for users who need to constantly monitor and maintain the battery life of their iot devices.
Environmental Impact Of Increased Energy Consumption
The increased energy consumption of iot devices can have a negative impact on the environment.
Higher energy demands result in increased greenhouse gas emissions, contributing to climate change and pollution.
The manufacturing and disposal of batteries for iot devices also have environmental implications, as battery materials can be harmful if not properly disposed of or recycled.
The energy-intensive nature of iot devices, the requirement for frequent battery replacement or recharging, and the environmental impact of increased energy consumption are some of the disadvantages associated with iot technology. It is crucial to consider these drawbacks when implementing iot solutions and strive for energy efficiency to mitigate their negative effects on both the users and the environment.
Cost Considerations In Iot Implementations
Implementing iot solutions can offer numerous benefits, but it's important to consider the associated costs. Here are some key cost considerations that organizations should be aware of:
High Upfront Costs For Iot Infrastructure And Devices:
Investing in iot infrastructure, such as sensors, gateways, and connectivity solutions, can involve significant upfront costs. These expenses are necessary to establish the foundation of an iot system.
Purchasing iot devices, which can range from smart thermostats to industrial machinery, can also contribute to the initial investment required for an iot implementation.
Additional Expenses For Maintenance, Upgrades, And Security Measures:
Maintaining an iot system involves ongoing costs, including regular maintenance to ensure devices and infrastructure are functioning properly.
Upgrades may be necessary to stay current with evolving technology standards and to take advantage of new features and functionality.
Investing in cybersecurity measures is crucial to protect iot devices and the data they collect. Expenses may include implementing encryption protocols, intrusion detection systems, and regular vulnerability scans.
Return On Investment Challenges For Small-Scale Implementations:
Small-scale iot implementations may face challenges in achieving a favorable return on investment (roi). Limited resources and lower economies of scale can make it difficult to justify the initial costs and show significant cost savings or revenue generation.
It's important for organizations to carefully evaluate the potential benefits and roi of iot implementations, especially for smaller projects.
While iot implementations offer many advantages, organizations must carefully consider the costs involved. High upfront investments in infrastructure and devices, ongoing maintenance and security expenses, as well as return on investment challenges for small-scale implementations, all need to be taken into account.
By evaluating these cost considerations, organizations can make informed decisions about their iot strategies and ensure a sustainable and viable implementation.
Ethical And Social Implications
With the advancements in iot technology, it is important to assess the ethical and social implications that arise from its widespread adoption. Let's delve into some key concerns regarding job displacement due to automation and increased efficiency, the potential for increased surveillance and loss of privacy, and the impact on societal norms and personal interactions.
Job Displacement Due To Automation And Increased Efficiency
Automation and increased efficiency brought about by iot can lead to job displacement in certain industries.
Companies may opt to replace human workers with automated systems that can perform tasks more efficiently and accurately.
This can have a significant impact on individuals who rely on these jobs for their livelihood.
Potential For Increased Surveillance And Loss Of Privacy
Iot devices are interconnected and constantly collecting data, which raises concerns about increased surveillance.
Data collected from iot devices can be exploited and misused, compromising individuals' privacy.
Unauthorized access to iot devices can lead to the exposure of personal information and even enable cyber attacks.
Impact On Societal Norms And Personal Interactions
The increasing connectivity of iot devices can have a profound impact on societal norms and personal interactions.
Dependence on iot devices can lead to a decline in face-to-face interactions, impacting social relationships and the overall fabric of society.
An over-reliance on iot devices may also diminish critical thinking and problem-solving skills.
While the iot brings many benefits, we must also consider the ethical and social implications it presents. Job displacement, increased surveillance, and changes in societal norms and personal interactions are important factors to consider as we navigate through the iot era.
It is crucial to strike a balance between technological advancements and the preservation of ethical principles, privacy, and human connection.
Legal And Regulatory Challenges
The rapid growth of iot devices has presented several legal and regulatory challenges that need to be addressed. These challenges include:
Lack of clear laws and regulations governing iot devices: Currently, there is a lack of comprehensive legislation specifically designed to govern iot devices. This absence of clear laws creates uncertainty and ambiguity regarding the responsibilities and liabilities of various stakeholders involved in the iot ecosystem.
Difficulties in holding manufacturers accountable for faulty or insecure devices: With the proliferation of iot devices, ensuring their safety and security becomes crucial. However, it can be challenging to hold manufacturers accountable for any flaws or vulnerabilities in their devices. This is mainly due to the complexity of iot supply chains, making it difficult to pinpoint the exact party responsible for the issue.
Jurisdictional issues in cross-border data transfers and privacy protection: Iot devices generate vast amounts of data, often involving cross-border transfers. This raises concerns about data privacy and protection. Jurisdictional issues arise when different countries have varying regulations related to data privacy, leading to complications in complying with multiple legal frameworks.
To summarize, the legal and regulatory challenges associated with iot devices revolve around the lack of clear laws and regulations, difficulties in holding manufacturers accountable, and issues related to cross-border data transfers and privacy protection. It is crucial for lawmakers and regulators to address these challenges to ensure the safe and secure implementation of iot technology.
Frequently Asked Questions
What Are The Disadvantages Of Iot?
Iot has a few disadvantages. Firstly, there are security concerns as interconnected devices can be vulnerable to hackers. Secondly, privacy becomes a risk as personal data can be collected and shared without consent. Lastly, the complexity of iot systems can lead to technical issues and compatibility problems.
Nonetheless, these challenges can be managed with the right security measures and protocols in place.
Conclusion
It is evident that while iot has numerous advantages, it is not without its fair share of disadvantages. One of the main concerns is the issue of privacy and security. With the increasing number of connected devices, the risk of data breaches and unauthorized access becomes more prevalent.
Additionally, the complexity and interconnectedness of iot systems make them susceptible to cyber-attacks, which can have far-reaching consequences. Moreover, the dependency on technology can lead to a loss of control and human error, leading to potential disruptions and failures. Furthermore, the high costs associated with implementing and maintaining iot infrastructure can be a deterrent for many individuals and businesses.
Despite these drawbacks, it is crucial to find a balance between the benefits and risks of iot to ensure its successful integration into our lives. Continued research and advancements in security measures are essential to overcome these challenges and fully harness the potential of iot in a safe and secure manner.