Iot is used in real life to enable devices to connect and communicate with each other, resulting in automated and efficient systems. In industries, iot is used for predictive maintenance, inventory tracking, and optimizing energy consumption.
In healthcare, iot helps monitor patients remotely and manage medical equipment. Smart homes use iot to control lighting, appliances, and security systems. Transportation benefits from iot through vehicle tracking, traffic management, and autonomous vehicles. Agriculture utilizes iot for crop monitoring, soil analysis, and irrigation systems.
Overall, iot integration enhances productivity, reduces costs, and improves the quality of life by enabling seamless connectivity and automation in various aspects of daily life.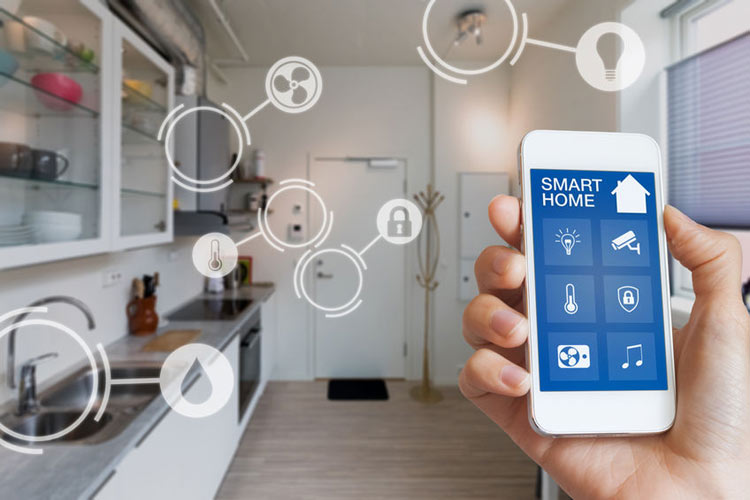 Credit: iotdesignpro.com
Enhancing Everyday Life With Iot
Enhancing everyday life with iot involves various applications that make our lives easier and more convenient. In smart home automation, connected appliances and devices allow remote control and monitoring. Voice-activated control systems enable hands-free operation for increased convenience. Energy management systems help optimize usage and reduce costs.
In the healthcare industry, iot enables remote patient monitoring for better healthcare outcomes. Wearable health devices track vital signs, while smart pills and medication dispensing systems aid in medication management. In transportation and logistics, fleet management and vehicle tracking enhance efficiency and safety.
Predictive maintenance systems ensure optimal performance, while supply chain visibility and optimization streamline operations. With iot, we enter a world where everyday activities are simplified and optimized for maximum comfort and effectiveness.
Iot In Industrial And Manufacturing Sectors
Iot technology is extensively used in various real-life scenarios. In the industrial and manufacturing sectors, iot plays a crucial role in enhancing operations and efficiency. One such application is industrial automation, which utilizes iot to streamline processes and reduce manual intervention.
Iot enables condition monitoring and predictive maintenance, ensuring timely repairs and minimizing downtime. Asset tracking and management are also facilitated, allowing companies to keep track of their resources. Warehouse optimization and inventory management are further improved through iot, enabling real-time monitoring and optimization of stock levels.
In the manufacturing domain, iot is employed in smart factories and production lines, revolutionizing the way goods are manufactured. Quality control and inspection procedures are enhanced with iot integration, ensuring high product standards. Additionally, robotics and collaborative automation are empowered by iot, enabling efficient and safe workflows.
Outside the industrial sector, iot finds utility in agriculture and farming, facilitating precision farming, crop monitoring, livestock management, and automated irrigation. Overall, iot is transforming various industries, bringing greater efficiency and innovation to real-life applications.
Iot In Smart Cities And Energy Management
Iot has revolutionized various aspects of our lives, especially in the realm of smart cities and energy management. It plays a crucial role in creating sustainable cities by offering innovative solutions. For instance, smart grids enable efficient energy distribution, optimizing consumption.
Intelligent traffic management systems ensure smooth flow, reducing congestion and emissions. Iot also contributes to waste management and environmental monitoring, enabling effective waste disposal and pollution control. Smart buildings equipped with iot devices enhance energy efficiency, incorporating automation for better control.
These systems monitor energy consumption and optimize it, ensuring resource conservation. Additionally, indoor air quality and occupancy sensors enhance the well-being of city dwellers. Public safety and security are also improved through iot, encompassing smart surveillance, video analytics, emergency response systems, and citizen safety measures.
By leveraging iot, cities become more sustainable, secure, and provide an enhanced quality of life for residents.
Frequently Asked Questions
FAQ: How is IoT used in real life?
Answer: IoT is widely used in various real-life applications to enhance efficiency, convenience, and safety. Some common use cases include smart homes, connected healthcare devices, industrial automation, smart cities, and agriculture.
FAQ: What is a smart home, and how does IoT play a role?
Answer: A smart home is equipped with IoT-enabled devices that can be controlled remotely via smartphones or voice assistants. IoT connects devices like smart thermostats, lights, security cameras, and appliances, allowing homeowners to manage and automate their homes for energy savings and increased security.
FAQ: How does IoT contribute to healthcare improvements?
Answer: In healthcare, IoT devices monitor patients' vital signs, track medication adherence, and manage chronic conditions remotely. This data is transmitted to healthcare professionals in real-time, enabling timely interventions and personalized care, leading to improved patient outcomes.
FAQ: What is industrial automation, and how does IoT revolutionize it?
Answer: Industrial automation refers to the use of machines and control systems to perform tasks with minimal human intervention. IoT in industrial settings connects sensors, machines, and control systems to a centralized network, enabling real-time data collection and analysis for predictive maintenance, resource optimization, and increased productivity.
FAQ: How does IoT contribute to the development of smart cities?
Answer: IoT plays a vital role in transforming cities into smart, sustainable, and efficient spaces. Smart city initiatives use IoT sensors to monitor and manage traffic flow, waste management, energy consumption, and public safety. These insights lead to better resource allocation and improved urban living conditions.
Conclusion
The internet of things (iot) is revolutionizing the way we live and work. From enhancing efficiency in industries such as manufacturing and healthcare to improving the overall quality of life, iot has made its mark in various real-life applications. Smart home devices allow us to control our homes remotely, while wearable technologies track our health and fitness levels.
In transportation, iot-enabled systems ensure safer and more efficient journeys. And let's not forget about the impact iot has had on agriculture, where smart farming techniques optimize crop production. With the exponential growth of iot devices, the possibilities are endless.
However, it is crucial to address security and privacy concerns to fully harness the potential of this technology. As iot continues to evolve, we can expect it to become even more integral to our day-to-day lives, shaping the world we live in.
So embrace the iot revolution and get ready for a future where connectivity and convenience are king.