Wearable technology has a significant impact on the economy, influencing industries and shaping consumer behavior. In recent years, wearable technology has rapidly gained popularity and become an integral part of people's lives.
From fitness trackers to smartwatches and augmented reality headsets, these devices have revolutionized how we interact with technology. Their impact on the economy is substantial as they encourage spending on new gadgets, drive innovation in various industries, and create job opportunities.
Wearable technology has also transformed the healthcare sector by enabling remote monitoring and personalized treatments, resulting in improved patient outcomes and reduced healthcare costs. Moreover, the data collected through wearables provides valuable insights for businesses, allowing them to optimize operations, enhance customer experiences, and make informed strategic decisions. As wearable technology continues to advance, we can expect further economic growth and transformation across multiple sectors.
The Rise Of Wearable Technology In Today'S Society
Wearable technology has become a significant player in today's society, influencing various sectors, including the economy. With the rise of devices like smartwatches and fitness trackers, businesses have expanded opportunities for growth and profit, contributing to the overall economic impact.
Wearable technology has skyrocketed in popularity in recent years, revolutionizing the way we live and impacting various aspects of our lives, including the economy. From smartwatches to fitness trackers, these devices have become an integral part of our daily lives, enabling us to stay connected, monitor our health, and enhance our overall productivity.
With adoption rates on the rise, it is important to understand how wearable technology is shaping the economy.
Adoption Rates And Popularity Of Wearable Devices:
Wearable technology has gained significant traction, with more and more people embracing these devices. Some key factors contributing to their popularity include:
Advancements in technology: The constant evolution of wearable devices has led to improved functionality and design, making them more appealing to consumers.
Health and fitness benefits: Many wearable devices, such as fitness trackers, provide individuals with the ability to monitor their health and track their physical activity. This has prompted a surge in adoption as people become more health-conscious.
Connectivity and convenience: Wearable devices offer seamless connectivity to our smartphones and other smart devices, allowing us to stay connected and receive notifications directly on our wrists. This convenience factor has played a significant role in their increasing popularity.
Fashion and personal style: With wearable devices becoming more stylish and customizable, they have turned into fashion accessories, appealing to individuals who prioritize both functionality and style.
The adoption rates and popularity of wearable technology have had a profound impact on the economy:
Market growth: The wearable technology market has experienced substantial growth, creating opportunities for businesses to develop new products and services. It has become a lucrative industry, attracting both established technology companies and startups.
Job creation: As the demand for wearable devices increases, so does the need for skilled professionals in areas such as software development, data analytics, and user experience design. This has resulted in job creation and contributed to the overall economic growth.
Increased sales and revenue: With more consumers embracing wearable technology, companies are experiencing a boost in sales and revenue. This, in turn, stimulates economic growth and encourages further innovation within the industry.
Shift in consumer behavior: The rise of wearable technology has led to a shift in consumer behavior, with individuals becoming more tech-savvy and seeking products that align with their digital lifestyles. This has influenced various sectors of the economy, such as retail, healthcare, and entertainment.
The adoption rates and popularity of wearable devices have had a remarkable impact on the economy, shaping industries and creating new opportunities. As technology continues to advance, we can expect wearable technology to further influence the economy, driving innovation and transforming the way we live and work.
The Integration Of Wearable Technology With Various Industries
Wearable technology has integrated itself into various industries, revolutionizing the way businesses operate. Its impact on the economy is profound, streamlining processes, boosting productivity, and unlocking new opportunities for growth and innovation. As wearable devices continue to advance, their potential to drive economic development and reshape industries remains immense.
The advancements in wearable technology have significantly impacted various industries, revolutionizing the way they operate and bringing about numerous benefits. Let's explore how these industries are integrating wearable technology and the implications it has for each of them:
Healthcare Sector And The Implications Of Wearable Devices:
Remote patient monitoring: Wearable devices such as smartwatches and fitness trackers allow healthcare professionals to remotely monitor vital signs and health data of their patients. This enables early detection of health issues and timely intervention when necessary.
Improved patient engagement: Wearable devices encourage patients to take an active role in their healthcare management. They provide real-time feedback, personalized health recommendations, and reminders to follow prescribed treatments, resulting in improved adherence and better health outcomes.
Enhanced diagnostic capabilities: Wearable technology can capture and analyze vast amounts of health-related data, aiding healthcare professionals in faster and more accurate diagnosis. This leads to more effective treatment plans and potentially reduces the burden on the healthcare system.
Manufacturing Industry And The Increased Productivity Through Wearables:
Streamlined workflow: Wearable devices equipped with augmented reality (AR) technology provide manufacturing workers with real-time instructions and information, eliminating the need for constant reference to manuals or computers. This improves efficiency and minimizes errors.
Hands-free operations: Wearable devices like smart glasses enable workers to access information and communicate effortlessly while keeping their hands free. This facilitates multitasking, improves communication, and boosts overall productivity on the shop floor.
Enhanced safety: Wearable technology can be integrated with sensors and IoT devices to monitor environmental conditions, equipment status, and worker vital signs. This helps identify potential hazards in real-time, preventing accidents and ensuring a safer work environment.
Retail Sector And The Impact On Customer Experience And Sales:
Personalized shopping experiences: Wearable devices enable retailers to collect valuable customer data, such as preferences, purchase history, and behavior patterns. This information can be used to provide personalized recommendations, offers, and a seamless shopping experience both online and in-store.
Efficient inventory management: Wearable technology in the form of RFID tags or smart shelves can automate inventory tracking, reducing human error and enabling real-time updates of stock availability. This results in improved inventory management, reducing out-of-stock situations and optimizing supply chain operations.
Enhanced customer service: Wearables equipped with communication features allow retail staff to promptly respond to customer queries, provide instant assistance, and deliver a higher level of personalized customer service. This leads to increased customer satisfaction and loyalty.
The integration of wearable technology across various industries is transforming the way businesses operate, bringing about improvements in productivity, efficiency, and customer experience. With further advancements and widespread adoption, wearable technology is set to play an even more significant role in the future of the economy.
The Economic Benefits And Challenges Of Wearable Technology
Wearable technology offers diverse economic benefits and challenges. Its integration in various industries promotes productivity, efficiency, and cost savings, while also creating jobs and fueling innovation. However, the economic impact is not without challenges, including data privacy concerns, high production costs, and potential job displacement in certain sectors.
The emergence of wearable technology has brought about significant economic benefits and challenges. This innovative form of technology has not only created job opportunities and new roles but also offered cost savings and improved efficiency for businesses. However, there are also concerns surrounding security and privacy that must be addressed.
Let's take a closer look at each aspect:
Job Creation And The Emergence Of New Roles In The Wearable Tech Industry:
Introduction of wearable technology has stimulated job creation and the emergence of new roles in various sectors, including technology development, manufacturing, marketing, and customer support.
Companies specializing in wearable tech require engineers, designers, software developers, data analysts, and technicians to develop, produce, and maintain these devices.
The expansion of the wearable tech industry has led to an increased demand for skilled professionals, contributing to job growth and creating opportunities for individuals with expertise in this field.
Cost Savings And Improved Efficiency For Businesses:
Wearable technology can provide businesses with significant cost savings by streamlining processes and enhancing overall efficiency.
Real-time data collection and analysis through wearables enable businesses to make informed decisions promptly, resulting in improved productivity and reduced operational costs.
Wearable devices in industries like healthcare allow for remote monitoring, eliminating the need for frequent visits and reducing expenses associated with traditional healthcare methods.
For businesses, implementing wearable tech not only optimizes operations but also provides a competitive edge in the market.
Potential Security And Privacy Concerns:
While wearable technology offers tremendous benefits, concerns regarding security and privacy are paramount.
Wearable devices collect vast amounts of personal data, such as health statistics, location, and user behavior, making it crucial to implement reliable security measures.
Safeguarding wearable devices with built-in encryption and authentication protocols helps protect individuals' data from unauthorized access.
Striking a balance between convenience and privacy is essential, as wearables continuously tracking personal information may raise concerns about data misuse or potential security breaches.
Transparent privacy policies, strict data protection regulations, and user consent requirements are necessary to address these concerns and ensure user trust.
Wearable technology has proven to be a double-edged sword in terms of economic impact. While it has spurred job creation and contributed to cost savings and improved efficiency for businesses, addressing security and privacy concerns is vital to maintain user confidence and foster the industry's growth.
class="wp-block-heading">The Impact Of Wearables On Employee Performance
Wearable technology has a significant impact on employee performance, directly influencing the economy. These devices improve productivity, monitor health, and enhance overall work efficiency, leading to increased output and a healthier workforce.
Wearable technology has become increasingly popular in recent years, with its impact reaching various aspects of our lives, including the workplace. One area where the influence of wearables is particularly evident is employee performance. By utilizing wearable devices, companies are able to monitor and track productivity, as well as enhance training and skill development.
In this section, we will explore the impact of wearables on employee performance.
Monitoring And Tracking Employee Productivity:
Wearables enable companies to collect real-time data on employee activities and performance.
By tracking metrics such as time spent on tasks, efficiency, and output, employers gain valuable insights into individual and team productivity.
This data can be used to identify areas for improvement, optimize workflow, and make data-driven decisions to enhance overall performance.
With wearables, employee performance can be objectively measured, providing a fair and accurate evaluation system.
The Use Of Wearables In Training And Skill Enhancement:
Wearable devices offer innovative ways to support employee learning and skill development.
Virtual reality (VR) headsets can simulate complex scenarios, allowing employees to practice and refine their skills in a safe and controlled environment.
Smartwatches and fitness trackers can provide real-time feedback during training sessions, helping employees monitor their performance and make adjustments for better results.
Wearables also enable personalized training programs tailored to individual needs, optimizing the learning experience and accelerating skill acquisition.
By utilizing wearables in training, companies can foster a culture of continuous improvement and empower employees to reach their full potential.
Wearables have a significant impact on employee performance by enabling monitoring and tracking of productivity as well as enhancing training and skill development. With the ability to collect real-time data and provide personalized feedback, wearables provide valuable insights for companies to improve performance, optimize workflows, and support individual growth.
Embracing wearable technology in the workplace can lead to a more productive and efficient workforce, positively impacting the overall economy.
Enhancing Workplace Safety And Reducing Work-Related Injuries
Enhancing workplace safety and reducing work-related injuries, wearable technology is transforming the economy by improving productivity and decreasing healthcare costs. These innovative devices monitor employee health and safety, providing real-time data for better decision-making and preventive measures. The integration of wearable technology into the workplace promotes a safer and more efficient working environment.
Wearables In Hazardous Environments And Industries:
Wearable technology has revolutionized workplace safety, particularly in hazardous environments and industries.
These industries include manufacturing plants, construction sites, oil refineries, mining operations, and more.
With the integration of wearables, employers can provide their workers with better protection against potential hazards and reduce the risk of work-related injuries.
By leveraging the capabilities of wearable devices, employers can ensure a safer working environment for their employees.
Preventative Measures And Real-Time Monitoring For Employee Safety:
Wearable technology offers a range of preventative measures and real-time monitoring options to enhance employee safety.
Durable and resilient wearables, such as smart helmets, protective eyewear, and gloves, can reduce the risk of head injuries, eye damage, or hand-related accidents.
Some wearables incorporate sensors that track vital signs, temperature, and exposure to harmful substances, allowing for early detection of potential health issues.
Real-time monitoring through wearable devices enables both employers and employees to identify dangerous situations promptly and take immediate action.
Workplace Injury Reduction Through Wearable Technology:
Wearables have proven to be an effective tool in reducing work-related injuries and improving workplace safety.
Employees can receive real-time alerts and notifications through wearables, warning them about potential dangers or unsafe conditions.
Wearable technology can also facilitate communication and provide immediate assistance in case of emergencies or accidents.
The data collected by wearable devices can be analyzed to identify patterns and potential risks, allowing employers to implement proactive measures to prevent injuries.
Improved Safety Compliance And Cost Savings:
With the integration of wearable technology, companies can enhance safety compliance, reducing the likelihood of violations and associated penalties.
By mitigating workplace injuries, organizations can save significant costs related to medical expenses, worker compensation claims, and downtime.
Wearable devices can help streamline safety protocols and ensure that employees comply with necessary safety measures.
Moreover, wearables can provide valuable insights into ergonomics and employee behaviors, enabling organizations to optimize workflows and further improve safety.
Empowering Employees And Boosting Productivity:
Wearable technology not only focuses on employee safety but also empowers them to make informed decisions regarding their well-being.
Wearables provide employees with personalized data and feedback on their physical performance, stress levels, and overall health.
Workers equipped with wearables may adjust their workload or take necessary breaks based on the insights provided, promoting a healthier work-life balance.
By promoting better health and well-being, wearable technology can contribute to increased productivity and job satisfaction among employees.
Wearables And Enhanced Decision Making In Business Operations
Wearable technology significantly impacts the economy through enhanced decision-making in business operations, leading to increased productivity and efficiency. This technology empowers employees with real-time data and insights, enabling them to make informed decisions and drive growth.
With the rapid advancement of technology, wearable devices have become increasingly common in our daily lives. These devices, ranging from smartwatches to fitness trackers, not only provide convenience and entertainment but also have a significant impact on various industries, including the economy.
One area where wearables have proven particularly influential is in enhancing decision-making processes within business operations. In this section, we will explore how wearables facilitate real-time data collection and analysis, as well as enable predictive analytics and optimization of processes.
Real-Time Data Collection And Analysis For Better Decision-Making:
Wearables enable the collection of real-time data, allowing businesses to have an up-to-date understanding of their operations.
The continuous monitoring of key metrics and variables empowers organizations to make informed decisions promptly.
By capturing data directly from the source, wearables eliminate potential inaccuracies or delays associated with manual data entry.
Real-time data analysis through wearables enables businesses to identify trends and patterns swiftly, helping them respond promptly to changing market conditions.
This timely information enables agile decision-making, which can give companies a competitive edge in a fast-paced business environment.
Predictive Analytics And Optimization Of Processes Using Wearables:
Wearables equipped with advanced sensors and algorithms enable businesses to leverage predictive analytics for process optimization.
By analyzing historical data and real-time inputs, wearables can predict potential bottlenecks or inefficiencies in business operations.
Predictive analytics allows businesses to anticipate and mitigate risks, facilitating proactive decision-making.
Wearables can optimize processes by providing actionable insights and recommendations based on data analysis.
These insights enable businesses to streamline their operations, reduce costs, and enhance overall efficiency.
Wearables play a crucial role in revolutionizing decision-making processes within business operations. Real-time data collection and analysis through these devices enable organizations to make informed choices promptly. Moreover, predictive analytics fueled by wearable technology allows businesses to optimize processes and improve operational efficiency.
As wearables continue to evolve, their impact on the economy is expected to grow, opening up new possibilities and opportunities for businesses across industries.
The Effect Of Wearables On Consumer Purchase Decisions
Wearable technology has a significant impact on consumer purchase decisions, shaping the economy. These devices influence buying behavior, creating new market opportunities and promoting innovation in various industries.
Wearable technology has revolutionized the way we live, from tracking our fitness goals to managing our sleep patterns. But beyond personal benefits, these smart devices have also had a significant impact on the economy, especially when it comes to consumer purchase decisions.
In this section, we will explore the influence of wearable devices on buying preferences, as well as how personalized marketing and targeted advertising through wearables have played a role in shaping consumer behavior.
Influence Of Wearable Devices On Buying Preferences:
Convenience: Wearable devices offer the convenience of having essential information at our fingertips, or rather, on our wrists. With quick access to notifications, product details, and reviews, consumers can make informed purchase decisions without the need for extensive research.
Social proof: Wearables often allow users to share their achievements and experiences on social media platforms. The ability to showcase fitness goals, fashion styles, or even unique features of a product creates a sense of social proof amongst friends and followers. This can significantly impact purchase decisions, as consumers are influenced by the endorsements and recommendations of those within their social circles.
Health and wellness: Many wearable devices are designed to track health and wellness metrics such as heart rate, sleep patterns, and calorie intake. By providing users with valuable insights into their health status, wearables can influence purchase decisions related to wellness products, fitness equipment, or even organic food options.
Gamification: Several wearables incorporate gaming elements to make mundane tasks or workout routines more engaging. By transforming activities into interactive challenges and competitions, wearables motivate users to achieve their goals. This gamification aspect can drive purchase decisions, as consumers seek products or services that align with their desire for a fun and rewarding experience.
Personalized Marketing And Targeted Advertising Through Wearables:
Data collection: Wearable devices collect a vast amount of data related to users' behaviors, preferences, and location. This data serves as a goldmine for marketers, enabling them to personalize their marketing messages and campaigns to target specific consumer segments effectively. From sending tailored promotions to providing location-based recommendations, wearables allow for highly targeted advertising.
Seamless integration: Wearables seamlessly integrate into users' daily lives, making it easier for marketers to reach their target audience without interrupting their daily routines. Whether it's through push notifications, custom ads, or personalized offers delivered directly to wearables, marketers can engage with consumers in a non-intrusive manner that feels natural and integrated.
Better customer experiences: By utilizing wearables for personalized marketing, brands can enhance the overall customer experience. Relevant notifications, reminders, and recommendations can be tailored to meet the specific needs and preferences of each individual. This level of personalization fosters a stronger connection between consumers and brands, leading to increased loyalty and repeat purchases.
Enhanced brand awareness: Wearables create opportunities for brands to increase their visibility and brand awareness. Advertisements that are discreetly displayed on smartwatches or fitness trackers can capture users' attention in a non-intrusive way. Additionally, wearables offer the potential for partnerships and collaborations, where brands can align themselves with these devices to gain exposure among a broader consumer base.
Wearable technology has had a profound impact on consumer purchase decisions. The convenience, social proof, health and wellness tracking, and gamification aspects of wearables have all played a significant role in shaping how consumers make buying choices. Moreover, personalized marketing and targeted advertising through wearables have allowed brands to engage with consumers on a much deeper level, providing tailored experiences and increasing overall brand awareness.
As wearables continue to evolve, their influence on the economy and consumer behavior is only expected to grow stronger.
Wearables And Health-Conscious Consumers
Wearable technology has a significant impact on the economy, particularly for health-conscious consumers. These innovative devices enable individuals to track and manage their health effectively, leading to increased demand and growth for the wearable technology industry.
Wearable technology has revolutionized the way we approach fitness and wellness. With the rise of health-conscious consumers, wearables have become invaluable tools in tracking fitness goals, improving physical activity levels, and ultimately enhancing overall health. Let's explore the impact of wearables on health-conscious consumers through the lens of fitness tracking and wellness apps in wearable devices.
Fitness Tracking And Wellness Apps In Wearable Devices:
Improved self-awareness: Wearables equipped with fitness tracking capabilities and wellness apps provide users with valuable insights into their daily activities, such as step count, heart rate, sleep patterns, and calories burned. This awareness helps individuals make informed decisions about their health and lifestyle choices.
Goal-oriented motivation: Wearables allow users to set personalized fitness goals and track their progress over time. This goal-oriented approach serves as a powerful motivator, pushing health-conscious individuals to strive for continuous improvement and reach new milestones.
Enhanced accountability: With wearables, users can easily monitor their daily activity levels and receive reminders to stay active. These gentle nudges promote accountability by encouraging users to maintain consistency in their fitness routines, helping them stay committed to their health goals.
Data-driven insights: Wearable devices collect a wealth of data that can be analyzed to gain valuable insights into an individual's fitness and wellness habits. By examining patterns and trends, users can identify areas for improvement, make necessary adjustments, and optimize their overall health and well-being.
Community and social integration: Many wearable devices offer social features that allow users to connect and compete with friends, family, or even a broader community of fitness enthusiasts. This sense of community fosters support, healthy competition, and motivation, creating an engaging and dynamic environment for health-conscious individuals.
Long-term behavior change: The continuous monitoring and feedback provided by wearables foster long-term behavior change among health-conscious consumers. By making individuals accountable and keeping them informed, wearables play a vital role in shaping and sustaining healthier habits and routines.
Wearables and their associated fitness tracking and wellness apps have significantly influenced health-conscious consumers, empowering individuals to take charge of their well-being. By offering a range of functionalities and benefits, these devices have revolutionized the way people approach fitness, driving increased physical activity levels and overall improved health outcomes.
Wearables And The Future Of Retail
Wearable technology is set to transform the economy as it revolutionizes the retail industry. With features like contactless payment, personalized recommendations, and real-time inventory updates, wearables enhance the shopping experience while streamlining operations for businesses. Embracing this technology will lead to increased customer satisfaction, improved sales, and overall economic growth.
The integration of wearable technology in the retail industry has brought forth exciting opportunities and transformative changes. From enhancing the shopping experience to creating personalized recommendations, wearables are revolutionizing the way consumers interact with retail spaces. In this section, we will explore two key aspects of wearables in the future of retail: augmented reality and virtual reality in the shopping experience, and connected wearable devices and personalized shopping recommendations.
Augmented Reality And Virtual Reality In The Shopping Experience:
Augmented reality (AR) and virtual reality (VR) are reshaping the way consumers engage with retail environments.
Using AR, customers can visualize products in real-time, envisioned in their own space before making a purchase.
VR, on the other hand, offers immersive shopping experiences, enabling customers to virtually explore stores and try on products.
These technologies provide consumers with a more interactive, informative, and convenient shopping experience.
With AR and VR, customers can make more confident buying decisions by having a virtual, realistic preview of a product.
Connected Wearable Devices And Personalized Shopping Recommendations:
Wearable devices are becoming increasingly interconnected, allowing for real-time data collection and analysis.
This connectivity enables retailers to gather information about customers' preferences, behaviors, and shopping patterns.
With this data, personalized shopping recommendations can be generated, ensuring customers receive relevant and tailored suggestions.
Connected wearable devices can monitor physiological factors, such as heart rate or body temperature, and provide personalized recommendations based on these metrics.
Furthermore, wearables can integrate with loyalty programs, offering personalized discounts and promotions to customers.
Wearables have a significant impact on the future of retail. The incorporation of augmented reality and virtual reality technologies enhances the shopping experience, while connected wearable devices allow for personalized shopping recommendations. As we move forward, it is evident that wearables will continue to drive innovation, shaping the way we interact with retailers and making shopping more personalized, convenient, and engaging.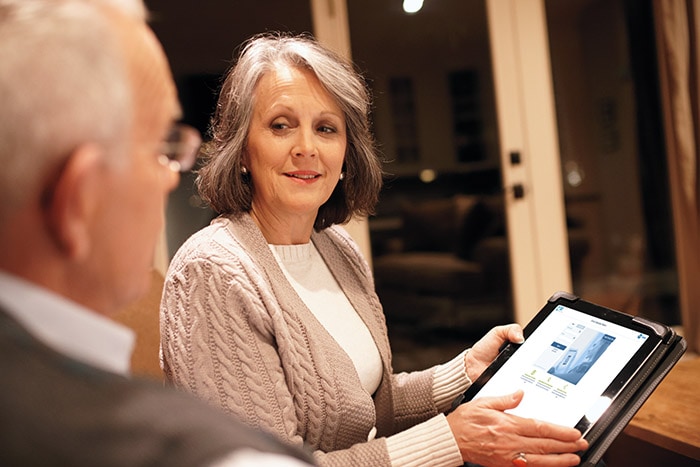 Credit: www.philips.com
The Role Of Wearables In Data Collection And Privacy Concerns
Wearables play a crucial role in data collection, impacting the economy significantly. However, concerns about privacy arise as wearable technology becomes more prevalent. These devices offer valuable insights, but their usage must be balanced with safeguarding individuals' personal information.
Wearable technology has revolutionized the way we interact with and collect data about the world around us. From fitness trackers to smartwatches, these devices have become an integral part of our daily lives. However, as their popularity grows, so do the concerns about data collection and privacy.
In this section, we will explore the ethical considerations and data security in wearables, as well as consumer rights and protection in the age of wearables.
Ethical Considerations And Data Security In Wearables:
Wearables collect vast amounts of personal data, ranging from heart rates and sleep patterns to location information and even biometric data. This wealth of data raises ethical concerns about privacy and consent.
Wearable technology companies must ensure that they have robust security measures in place to protect the sensitive information they collect. This includes implementing encryption and strong authentication protocols to prevent unauthorized access.
Companies must also be transparent about how they use and share the collected data. Users should have clear visibility into what information is being collected, who has access to it, and for what purposes.
There is a need for clear guidelines and regulations regarding data handling and privacy in the wearable technology space. This can help establish industry standards and protect consumers from potential misuse of their personal information.
Consumer Rights And Protection In The Age Of Wearables:
With the increasing reliance on wearables, it is imperative to safeguard consumer rights and privacy in this technology-driven era.
Consumers should have control over the usage and sharing of their personal data. They should have the right to opt-out of data collection or choose how their information is used.
Companies must be transparent in their data practices and provide clear, easily accessible privacy policies to users. This allows consumers to make informed decisions about using wearable devices.
Regulatory bodies need to keep pace with the fast-evolving wearable technology landscape and establish guidelines that protect consumer interests. This can include enforcing data protection regulations and regularly auditing companies' data handling practices.
While wearable technology offers numerous benefits, there are valid concerns regarding ethical considerations, data security, and consumer rights. With proper regulations and responsible practices, the potential of wearables can be harnessed while protecting user privacy and ensuring data security.
Wearable Technology And The Digital Divide
Wearable technology has a significant impact on the economy by driving innovation, creating job opportunities, and boosting productivity. It revolutionizes various industries, such as healthcare, manufacturing, and retail, through enhanced efficiency and data-driven decision-making. As wearable devices become more widespread, bridging the digital divide becomes crucial to ensure equal access to these economic benefits.
Wearable technology has become increasingly prevalent in today's society, influencing various aspects of our lives, including the economy. One particular area of interest is how wearable technology impacts different socio-economic groups and the resulting digital divide. By examining the inequality and access to wearables among these groups, as well as the efforts to bridge the gap and promote inclusivity in wearable tech adoption, we can gain insights into the economic implications of this technology.
Inequality And Access To Wearables In Different Socio-Economic Groups:
Wearable technology is not evenly accessible across all socio-economic groups, leading to a digital divide that can perpetuate inequality.
Individuals from higher socio-economic backgrounds are more likely to have access to and adopt wearable devices due to their affordability and availability.
Limited financial resources and lack of awareness may restrict lower socio-economic groups from accessing wearable technology.
The digital divide created by unequal access to wearables can exacerbate existing economic disparities.
Bridging The Gap And Promoting Inclusivity In Wearable Tech Adoption:
Various initiatives and strategies have been implemented to address the digital divide and promote inclusivity in wearable tech adoption.
Governments and organizations have focused on providing subsidies or financial assistance to lower-income individuals, making wearables more affordable and accessible.
Community programs and outreach efforts aim to raise awareness about wearable technology and its potential benefits, reaching out to underserved populations.
Collaboration between manufacturers, healthcare providers, and non-profit organizations can lead to partnerships that ensure wearable technology is accessible to all, regardless of socio-economic background.
Education and training programs help individuals from all socio-economic groups develop the necessary digital literacy skills to effectively utilize wearable devices.
By addressing the inequality in access to wearables and fostering inclusivity in adoption, the economy can benefit in several ways. The utilization of wearable devices can lead to improved healthcare outcomes, increased productivity, and enhanced efficiency in various industries. Furthermore, bridging the digital divide through inclusive wearable tech adoption can create new economic opportunities for all individuals, regardless of their socio-economic status.
So, while the impact of wearable technology on the economy is not without its challenges, efforts to promote inclusivity and bridge the digital divide can help unlock the full potential of this technology to drive positive economic growth and equality.
The Future Of Wearable Technology And Economic Growth
Wearable technology is revolutionizing the economy by creating new opportunities for growth and innovation. With its ability to enhance productivity, streamline processes, and improve healthcare outcomes, wearables have the potential to drive economic progress in diverse industries. As more individuals and businesses embrace this technology, it is expected to have a significant impact on the way we work, live, and interact in the future.
Technological Advancements And The Potential For New Industries:
Wearable technology has witnessed tremendous growth, leading to several technological advancements in recent years. These advancements have paved the way for the emergence of new industries and economic opportunities.
Some key areas of technological advancements in wearable tech include improved battery life, enhanced sensors, and miniaturized hardware components.
As these technologies continue to evolve, they create new possibilities for different industries to capitalize on the potential of wearable devices.
Innovation And Economic Opportunities In The Wearable Tech Sector:
The wearable tech sector has become a hub of innovation, offering numerous economic opportunities for businesses and entrepreneurs.
The integration of wearable devices with other emerging technologies such as artificial intelligence (AI) and Internet of Things (IoT) has sparked innovation across industries.
The healthcare industry, for instance, has witnessed significant advancements with wearable devices monitoring vital signs, tracking fitness, and improving patient care.
Wearables have also revolutionized the fitness industry, providing personalized data and enhancing the effectiveness of workout routines.
In the retail sector, wearables offer seamless and personalized shopping experiences, enabling businesses to connect with customers on a deeper level.
Furthermore, wearable technology has opened up opportunities in areas like fashion, entertainment, and gaming, blurring the boundaries between technology and lifestyle.
These innovations and economic opportunities in the wearable tech sector are transforming various industries, with great potential for continued growth and advancements in the future. The integration of wearable technology with other emerging technologies will further propel economic growth, paving the way for a more connected and intelligent future.
Frequently Asked Questions On How Does Wearable Technology Affect The Economy?
What Is The Economic Impact Of Smartwatches?
Smartwatches have a significant economic impact due to their growing global market demand and increasing technological advancements.
What Is The Impact Of Wearable Technology In Society?
Wearable technology has had a significant impact on society, enhancing convenience, fitness tracking, and healthcare.
Why Wearable Technology Is Important In Industry?
Wearable technology is important in industry because it enhances productivity, improves safety, and streamlines operations.
How Does Wearable Computing Affect Business?
Wearable computing enhances business by boosting productivity, improving employee collaboration, and enabling real-time data analysis.
Conclusion
The impact of wearable technology on the economy is undeniable. With its extensive range of applications, wearable devices have the potential to revolutionize industries and reshape business practices. From healthcare and fitness to retail and manufacturing, these technologies are unlocking new opportunities for growth and efficiency.
Businesses are realizing the potential of leveraging wearable technology to enhance productivity, streamline processes, and improve customer experiences. This not only leads to cost savings but also creates new revenue streams. Additionally, the wearable technology industry itself is booming, generating billions of dollars in revenue and creating countless job opportunities.
As these devices continue to evolve, their impact on the economy will only become more significant. With the potential to optimize operations and drive innovation across various sectors, wearable technology is set to play a vital role in shaping the economy of the future.
So, businesses must keep a close watch on this rapidly growing industry and capitalize on the potential it offers.