A Smart Society is a technologically advanced community that utilizes digital innovation to enhance quality of life. With the integration of various smart devices and technologies, a Smart Society facilitates efficient urban management, improves sustainability, and enhances citizen experiences.
Exploring The Concept Of A Smart Society
A Smart Society is a collective mindset towards using technology and innovation to improve the quality of life. By integrating advanced technologies like Internet of Things (IoT), artificial intelligence (AI), and big data, a Smart Society aims to create sustainable solutions, efficient systems, and a connected community that thrives on smart infrastructure and digital transformation for a better future.
Definition And Understanding Of A Smart Society
A Smart Society refers to a community that leverages technological advancements to enhance efficiency, connectivity, and overall quality of life. In a Smart Society, various devices, systems, and infrastructure are interconnected, enabling data-driven decision-making, automation, and intelligent solutions. This concept revolves around utilizing digital technologies to address societal challenges and promote sustainable development.
In a Smart Society, technology is integrated into different aspects of daily life, including transportation, healthcare, energy management, governance, and more. This interconnectedness and reliance on technology pave the way for a wide range of benefits, such as improved resource utilization, increased safety and security, enhanced accessibility, and greater convenience.
Key elements of a Smart Society include:
Connected Infrastructure: The integration of Internet of Things (IoT) devices and sensors allows for seamless communication between various components of the urban environment, enabling real-time data collection and analysis.
Data-driven Decision-making: The abundance of data generated by connected systems is utilized to gain insights and inform decision-making processes across different sectors. This helps optimize resource allocation, predict patterns, and monitor performance for improved efficiency.
Sustainable Development: Smart technologies can contribute to sustainable development by minimizing resource consumption, reducing carbon emissions, and promoting eco-friendly practices. This includes smart energy grids, smart transportation systems, and efficient waste management solutions.
Citizen Engagement: A Smart Society encourages active citizen participation through digital platforms and services. By involving individuals in decision-making processes and gathering their feedback, it fosters a sense of ownership and empowerment within the community.
Evolution Of Technology And Its Impact On Society
Technology has evolved rapidly over the years, profoundly impacting society in various ways. From the invention of the telephone and the computer to the emergence of the internet and the era of smartphones, each advancement has transformed the way we live, work, and communicate.
Here's a look at the evolution of technology and its impact on society:
Industrial Revolution: The advent of machines and the mechanization of production processes marked the beginning of the Industrial Revolution. This led to significant improvements in manufacturing, transportation, and communication, laying the foundation for societal progress and economic growth.
Information Age: With the widespread adoption of computers and the internet, the world entered the Information Age. Access to vast amounts of information became readily available, enabling faster communication, knowledge-sharing, and globalization.
Technological Innovations: Breakthroughs such as mobile technology, artificial intelligence, and the Internet of Things (IoT) have further revolutionized society. These advancements have empowered individuals, accelerated automation, facilitated connectivity, and transformed entire industries.
Changing Workforce: Technology has reshaped the workforce, automating repetitive tasks and creating new job opportunities. Digital tools and platforms have enabled remote work, flexible schedules, and increased collaboration, transforming traditional work structures and enabling a more diverse and dynamic workforce.
Connectivity and Communication: The ability to connect easily with others through social media, instant messaging, and video conferencing has transformed the way people interact socially and professionally. Distance is no longer a barrier, fostering global collaborations and fostering inclusivity.
As technology continues to evolve, its impact on society is expected to be even more transformative. The emergence of smart technologies and the concept of a Smart Society hold the potential to reshape our communities, making them more efficient, sustainable, and inclusive.
Embracing these advancements while addressing ethical and privacy concerns will be crucial for harnessing the full potential of technology in creating a better future for all.
Key Elements Of A Smart Society
A smart society encompasses various key elements that promote connectivity, efficiency, and sustainability. By integrating advanced technology, data-driven decision-making, and citizen participation, a smart society aims to enhance livability, improve resource management, and foster innovation for the betterment of its communities.
Smart societies are revolutionizing the way we live, work, and interact with each other. With the rapid advancements in technology, connectivity, and automation, our daily lives are becoming more efficient and convenient. In this blog post, we will explore the key elements that make up a smart society.
From the connectivity and digital infrastructure to the Internet of Things (IoT) and the role of Artificial Intelligence (AI) and automation, let's delve into the exciting world of a smart society.
Connectivity And Digital Infrastructure
In a smart society, connectivity and digital infrastructure play a crucial role in enabling seamless communication and access to information. These are the key aspects that facilitate the functioning of various smart devices and systems. Here are some important points to understand:
High-speed internet: A smart society relies on a robust and reliable internet connection to support the seamless flow of data and information.
5G technology: The advent of 5G provides faster transmission speeds, lower latency, and greater capacity, paving the way for more advanced applications and services.
Fiber-optic networks: Fiber-optic cables enable fast and efficient transmission of data over long distances, contributing to the creation of a connected society.
Internet Of Things (Iot) And Its Role In A Smart Society
The Internet of Things (IoT) is another crucial element in the development of a smart society. It refers to the network of interconnected devices that can communicate and share data with each other. Here's how IoT is transforming a smart society:
Connected devices: IoT enables everyday objects to be connected to the internet, creating a network of smart devices that can interact with each other and perform tasks autonomously.
Smart homes and cities: IoT allows for the integration of various devices and systems within homes and cities, enhancing efficiency, security, and sustainability.
Data-driven decision making: By collecting and analyzing data from interconnected devices, IoT enables better decision-making processes in various domains, including healthcare, transportation, and energy management.
Artificial Intelligence (Ai) And Automation In A Smart Society
Artificial Intelligence (AI) and automation are revolutionizing the way tasks are performed, making processes more efficient and reducing human effort. Here's how AI and automation contribute to a smart society:
Intelligent systems: AI enables the development of intelligent systems that can learn, reason, and make decisions, enhancing the capabilities of various technologies.
Automation in various sectors: Automation plays a key role in sectors like manufacturing, transportation, and healthcare, optimizing processes, reducing costs, and improving overall productivity.
Predictive analysis: AI algorithms can analyze large amounts of data to identify patterns and make predictions, enabling proactive decision-making and problem solving.
A smart society is characterized by connectivity, digital infrastructure, IoT, and AI. These elements work together to create an environment where technology improves efficiency, connectivity, and decision-making processes. As we embrace the advancements in technology, we can expect a future where a smart society becomes the norm, revolutionizing every aspect of our lives.
Benefits And Advantages Of A Smart Society
A smart society refers to a technologically advanced community where various devices and systems are interconnected to improve efficiency and convenience. Benefits of a smart society include enhanced connectivity, improved sustainability, and increased efficiency in areas such as transportation, energy management, and healthcare.
In today's rapidly evolving world, the concept of a Smart Society has gained significant attention. A Smart Society refers to a vision where technology and information are harnessed to create a more efficient, connected, and sustainable society. This blog post explores the benefits and advantages that a Smart Society can offer.
Let's dive in:
Efficiency And Optimization Of Resources
Streamlined Processes: In a Smart Society, technologies such as Internet of Things (IoT) and automation play a crucial role in optimizing various processes. From transportation to energy management, these technologies enable smooth and efficient operations.
Resource Management: With advanced sensors and data analytics, a Smart Society can effectively monitor and manage resources like water, electricity, and waste. This not only enhances efficiency but also helps in reducing costs and wastage.
Intelligent Infrastructure: Smart cities employ intelligent infrastructure solutions, such as smart grids and adaptive traffic management systems, to efficiently utilize resources. These systems adapt to real-time data, enabling optimal allocation and reducing congestion.
Enhanced Quality Of Life And Convenience
Smart Homes: The integration of smart technology in homes allows for a more comfortable and convenient lifestyle. From automated lighting and thermostat control to remote monitoring of security systems, smart homes offer improved convenience and security.
Connected Healthcare: A Smart Society enhances healthcare delivery by leveraging technology and connectivity. Remote consultations, wearable health monitoring devices, and AI-powered diagnostics improve access to healthcare and enable early detection and intervention.
Smart Mobility: Intelligent transportation systems in a Smart Society offer enhanced connectivity and smoother travel experiences. Real-time traffic updates, self-driving vehicles, and optimized public transportation networks reduce congestion, save commuting time, and improve overall quality of life.
Improved Sustainability And Environmental Impact
Energy Efficiency: A Smart Society focuses on energy-efficient solutions like smart grids, smart buildings, and renewable energy sources. These measures not only reduce carbon emissions, but they also contribute to cost savings and a reduced ecological footprint.
Waste Management: Smart waste management systems leverage technology to optimize collection routes, monitor waste levels, and promote recycling initiatives. This results in reduced landfill waste and a more sustainable approach to waste disposal.
Environmental Monitoring: Sensors and connected systems enable real-time monitoring of air and water quality, leading to timely interventions. This helps in minimizing environmental hazards and ensures better overall environmental management.
A Smart Society offers numerous benefits and advantages, including efficient resource utilization, enhanced quality of life, and improved sustainability efforts. By embracing smart technologies and connectivity, we can create a society that is optimized, convenient, and environmentally conscious.
Challenges And Concerns Of A Smart Society
A Smart Society refers to a technologically advanced community that utilizes digital innovations to enhance various aspects of daily life. However, this concept brings forth challenges and concerns regarding privacy, data security, and digital divide, shaping the discussions and development of a smarter future.
In a fast-paced world driven by technological innovations, the concept of a smart society has gained tremendous traction. A smart society refers to a community where technology is leveraged to enhance various aspects of daily life, including governance, transportation, healthcare, and more.
However, while the idea of a smart society is undoubtedly appealing, it presents several challenges and concerns that need to be addressed. This section explores some of the key challenges and concerns of a smart society.
Privacy And Data Security Issues
Data breaches: The increased reliance on technology in a smart society raises concerns about the security of personal and sensitive data. Data breaches can occur, exposing individuals to potential identity theft and financial losses.
Surveillance and tracking: The extensive use of sensors, cameras, and other monitoring devices in a smart society raises concerns about intrusive surveillance and the potential for abuse of personal privacy.
Lack of control over personal data: As more information is collected and stored in the digital realm, individuals may feel a loss of control over their own data and how it is used by various organizations.
The Digital Divide And Accessibility
Unequal access to technology: One major concern in a smart society is the digital divide, where certain segments of the population have limited access to technology and digital services. This can create a significant gap in knowledge, skills, and opportunities.
Technological literacy: While technology can bring immense benefits, it can also pose challenges for individuals who lack the necessary digital literacy skills to fully participate in a smart society. This can lead to isolation and exclusion from various aspects of daily life.
Infrastructure challenges: Ensuring reliable and accessible technology infrastructure is essential for a smart society. However, there may be areas with limited connectivity or outdated infrastructure that hinder the widespread implementation and adoption of smart technologies.
Ethical Considerations In A Technology-Driven Society
Automation and unemployment: The integration of smart technologies can lead to concerns about job displacement and unemployment. As certain tasks become automated, individuals may face significant challenges in transitioning to new job roles or acquiring the necessary skills.
Algorithmic bias: Smart systems and algorithms rely on data to make decisions, but if the data used is biased, it can lead to discriminatory outcomes. Ensuring fairness and avoiding bias in algorithmic decision-making is a critical ethical concern in a technology-driven society.
Addiction and mental health: The constant connection to technology in a smart society can contribute to addictive behaviors and impact mental health. Balancing the benefits of technology with the need for healthy human interactions is crucial.
Overall, while a smart society offers numerous possibilities for a more efficient and connected world, it is essential to address these challenges and concerns to ensure that the benefits are enjoyed by all members of society while upholding privacy, accessibility, and ethics.
Examples Of Smart Society Initiatives
A Smart Society is one that embraces technology to improve the lives of its citizens. Examples of smart society initiatives include using smart grids to optimize energy consumption, implementing smart transportation systems for efficient traffic management, and utilizing smart healthcare solutions to enhance medical services.
These initiatives aim to create a sustainable and connected society for the betterment of everyone.
Smart Cities And Urban Planning:
Smart city initiatives incorporate advanced technologies to enhance the quality of life for residents and optimize the use of resources. Here are some examples:
Infrastructure management: Smart cities leverage IoT (Internet of Things) devices to collect and analyze real-time data on traffic patterns, energy usage, and waste management, allowing for efficient allocation of resources.
Intelligent transportation systems: Through the use of connected sensors and data analytics, smart cities aim to minimize traffic congestion, reduce carbon emissions, and improve public transportation systems.
Energy-efficient buildings: Smart cities prioritize sustainable development by implementing energy-saving features such as smart lighting systems, automated climate control, and smart metering.
Waste management: With the integration of smart waste collection systems, cities can optimize routes and schedules for garbage collection, reducing costs and minimizing environmental impact.
Healthcare Advancements In A Smart Society:
The integration of technology in the healthcare sector has transformed patient care and overall healthcare management. Here are a few notable advancements in a smart society:
Remote patient monitoring: Smart devices and wearables enable healthcare professionals to remotely monitor patients' vital signs, allowing for early detection of potential health issues and timely intervention.
Electronic Health Records (EHR): Digitized patient records ensure secure and efficient access to medical histories, enabling healthcare providers to make informed decisions and enhance the continuity of care.
Telemedicine: Through video consultations and remote diagnosis, smart society initiatives have made healthcare services more accessible, especially in rural or underserved areas.
Smart medical devices: The integration of IoT in medical devices enables real-time tracking and monitoring, enhancing the accuracy of diagnoses, treatment, and medication management.
Education And Learning In A Technologically Advanced Society:
In a technologically advanced society, education has been revolutionized by smart initiatives designed to enhance learning experiences. Here are some key examples:
E-learning platforms: Online learning platforms offer flexible access to educational resources, enabling learners to acquire knowledge at their own pace and convenience.
Virtual Reality (VR) and Augmented Reality (AR): Immersive technologies provide interactive and engaging educational experiences, enabling students to explore virtual environments and enhance their understanding of complex concepts.
Personalized learning: Smart systems analyze individual learner data to provide customized learning pathways, allowing students to focus on areas where they need improvement and progress according to their own capabilities.
Collaborative tools: Technology facilitates collaboration among students and educators, fostering teamwork and enhancing communication through platforms such as cloud-based document sharing and virtual classrooms.
Remember, a smart society embraces technological advancements to optimize resources, enhance quality of life, and promote sustainable development. Through smart city initiatives, healthcare advancements, and technologically enhanced education, societies are harnessing the power of technology to create a better future for all.
Future Prospects And Implications Of A Smart Society
A smart society refers to a technologically advanced community where connectivity, automation, and efficiency are key. This concept holds immense future prospects, including improved urban planning, sustainable infrastructure, and enhanced quality of life for its citizens. The implications of a smart society encompass increased productivity, economic growth, and the potential for innovative solutions to societal challenges.
Smart Society is a concept that envisions the integration of advanced technologies into various aspects of our lives, with the aim of enhancing efficiency, sustainability, and overall quality of life. As we move towards a more connected and automated future, it is important to examine the future prospects and implications of a Smart Society.
In this section, we will explore the evolving technologies and their impact on society, the role of government and regulations, and discuss some predictions and possibilities for the future.
Evolving Technologies And Their Impact On Society:
Internet of Things (IoT): The interconnectivity of devices and objects through the internet allows for seamless communication and data sharing. This has the potential to revolutionize various industries, such as healthcare, transportation, and agriculture, by enabling real-time monitoring, automation, and efficient resource utilization.
Artificial Intelligence (AI): AI-powered systems can analyze vast amounts of data, make predictions, and perform tasks that once required human intervention. From virtual assistants to autonomous vehicles, AI has the potential to transform the way we live and work.
Big Data Analytics: With the proliferation of sensors and connected devices, vast amounts of data are being generated every second. Big data analytics can extract valuable insights from this data, leading to better decision-making, improved efficiency, and personalized experiences.
The Role Of Government And Regulations In A Smart Society:
Developing Standards and Regulations: Governments play a crucial role in establishing standards and regulations to ensure the ethical use of emerging technologies. This includes data privacy, cybersecurity, and accountability measures to protect individuals and prevent misuse.
Infrastructure Development: Governments must invest in the necessary infrastructure, such as reliable internet connectivity and smart grids, to support the implementation of a Smart Society. This requires collaboration with private sectors and leveraging public-private partnerships.
Bridging the Digital Divide: Governments need to ensure equal access to technological advancements and bridge the digital divide among different socioeconomic groups. This involves providing affordable access to technology, digital literacy programs, and support for marginalized communities.
Predictions And Possibilities For The Future:
Smart Cities: The concept of a Smart City, where technology is utilized to enhance urban living, is gaining momentum. Smart transportation systems, energy-efficient buildings, and integrated public services are some of the possibilities for creating sustainable and livable cities.
Healthcare Revolution: Advanced healthcare technologies such as telemedicine, wearable devices, and remote patient monitoring have the potential to transform healthcare delivery, making it more accessible and efficient. This can lead to improved patient outcomes and reduced healthcare costs.
Sustainable Living: Smart technologies can contribute to sustainable living by optimizing energy consumption, reducing waste, and promoting eco-friendly practices. This includes smart homes, renewable energy solutions, and intelligent waste management systems.
A Smart Society holds immense potential to improve various aspects of our lives. Evolving technologies such as IoT, AI, and big data analytics are shaping our future. However, it is crucial for governments to play a proactive role in establishing standards and regulations, bridging the digital divide, and fostering equitable access.
By embracing innovative possibilities and addressing potential challenges, we can move towards a more connected, efficient, and sustainable future.
Singapore: A Model Smart City
Singapore: Embodied by its cutting-edge infrastructure and technology, a smart society exemplifies an advanced urban ecosystem that integrates monitoring, connectivity, sustainability, and efficient resource management. Singapore has emerged as a model smart city, showcasing innovative initiatives that empower its citizens and enhance their quality of life.
Singapore has emerged as one of the leading examples of a smart city, showcasing how a smart society can function seamlessly. The city-state has made significant efforts and implemented various initiatives towards becoming a Smart Nation. Let's explore some of these efforts and the technological advancements that have paved the way for Singapore's success.
Efforts And Initiatives Towards Becoming A Smart Nation:
National Digital Identity (NDI): The Singapore government has introduced the NDI, a digital identification system that seamlessly verifies citizens' identities across various government services and eliminates the need for multiple logins and passwords.
Smart Nation Sensor Platform (SNSP): Under this initiative, an extensive network of sensors has been deployed across the city to collect data on weather, environment, and crowd patterns. This data helps in making informed decisions and improving the quality of life for Singaporeans.
Smart Homes and Buildings: Singapore is promoting the adoption of smart technologies in homes and buildings, enabling residents and tenants to control various aspects of their living environment remotely. These technologies optimize energy usage and enhance comfort levels while reducing environmental impact.
Smart Infrastructure And Sustainable Urban Development:
Smart Traffic Management: Singapore has implemented a comprehensive Intelligent Transport System (ITS) to manage traffic congestion effectively. This system includes real-time monitoring, predictive analytics, and dynamic traffic management strategies to ensure smooth traffic flow.
Smart Waste Management: To promote sustainable practices, Singapore utilizes smart waste management systems. These include underground automated waste collection systems, smart bins that monitor garbage levels, and optimized waste collection routes based on real-time data analysis.
Green Buildings: Singapore has focused on developing sustainable and energy-efficient buildings. The Green Mark Scheme, a benchmark for evaluating the environmental performance of buildings, incentivizes developers to adopt eco-friendly practices in their construction projects.
Technological Advancements In Transportation And Connectivity:
Intelligent Transport Systems: Singapore has incorporated smart technologies in its transportation system, such as electronic road pricing, real-time travel information, and contactless payment systems. These advancements have improved traffic management, commuter experience, and overall transportation efficiency.
Seamless Connectivity: Singapore offers widespread connectivity through its extensive 4G and upcoming 5G network infrastructure. This connectivity extends across public spaces, transport systems, and residential areas, enabling seamless communication and access to digital services.
Electric Vehicle Adoption: The Singapore government has implemented various initiatives to promote the adoption of electric vehicles (EVs). These include financial incentives, a comprehensive charging infrastructure, and the introduction of EV car-sharing programs to reduce carbon emissions and promote sustainable transport.
Singapore's journey towards becoming a Smart Nation sets a shining example of how a smart society can effectively harness technology for the betterment of its citizens. With its efforts in building smart infrastructure, promoting sustainable development, and embracing technological advancements, Singapore continues to pave the way for other cities worldwide to follow suit in creating smarter and more livable urban environments.
Barcelona: A Connected City
Discover Barcelona, a connected city at the forefront of a smart society. With innovative technology and seamless connectivity, Barcelona has transformed into a hub of digital integration, creating a more efficient and sustainable urban environment for its residents and visitors.
Explore the wonders of a smart society in Barcelona.
Barcelona is not just a stunning city with rich cultural heritage and breathtaking architecture; it is also a prime example of a smart city, leveraging technology to enhance the quality of life for its citizens. With various smart city initiatives and the use of the Internet of Things (IoT), Barcelona has become a connected city that is paving the way for urban sustainability, energy efficiency, and digitalization of public services.
Let's take a closer look at how the city is harnessing the power of technology to build a smart society:
Smart City Initiatives And The Use Of Iot:
Integration of IoT devices: Barcelona has implemented an extensive network of sensors and devices that gather and analyze real-time data from various city infrastructures such as transportation, waste management, and public utilities. These IoT devices enable the city to monitor and optimize resource allocation, improving efficiency and reducing environmental impact.
Intelligent transportation systems: Barcelona has deployed smart transportation systems that utilize IoT technology to enhance mobility across the city. Through real-time data analysis, these systems optimize traffic flow, reduce congestion, and provide accurate information to commuters about public transportation schedules and availability.
Smart parking solutions: The city has implemented innovative parking solutions using IoT sensors and mobile applications. These systems enable drivers to find available parking spaces efficiently, minimizing congestion and carbon emissions while maximizing convenience.
Urban Sustainability And Energy Efficiency:
Renewable energy generation: Barcelona is committed to reducing its carbon footprint by investing in renewable energy sources. The city has implemented solar energy generation systems and is exploring other sustainable energy options to power public infrastructures and reduce dependence on fossil fuels.
Efficient waste management: Barcelona has implemented smart waste management systems that use IoT sensors to monitor waste levels in containers. This data allows the city to optimize waste collection routes, reducing fuel consumption and emissions while maintaining a clean and hygienic environment.
Green building standards: The city promotes sustainable construction and design practices by implementing green building standards. These standards focus on energy efficiency, water conservation, and the use of environmentally friendly materials, contributing to a more sustainable and eco-friendly urban landscape.
Digitalization Of Public Services And Citizen Engagement:
Smart governance: Barcelona is at the forefront of digitalizing public services, enabling citizens to access government services and information online. Through digital platforms, citizens can easily complete administrative tasks, access public records, and engage with local government agencies, reducing bureaucracy and improving efficiency.
Citizen participation: The city actively encourages citizen engagement through digital tools and platforms. Barcelona has implemented digital platforms that enable residents to participate in decision-making processes, voice their opinions, and contribute towards the betterment of the city. This participatory approach strengthens democracy, fostering a sense of ownership among citizens.
Smart healthcare: Barcelona is leveraging technology to enhance healthcare services. From telemedicine solutions to remote monitoring systems, the city is embracing digital health initiatives that improve access to healthcare, enable early diagnosis, and enhance overall patient care.
Barcelona's journey towards becoming a smart city exemplifies the potential of technology in shaping a smart society. Through smart city initiatives, urban sustainability efforts, and the digitalization of public services, Barcelona is transforming the way its citizens live, work, and engage with their community.
As other cities continue to embrace smart city concepts, Barcelona serves as an inspiration and a testament to the positive impact technology can have on our daily lives.
Amsterdam: Innovating For A Smart Society
Amsterdam is at the forefront of creating a Smart Society, harnessing innovations to improve the lives of its residents. Discover what it means to be part of a Smart Society and how Amsterdam is leading the way.
Amsterdam, known for its innovative spirit and progressive mindset, is at the forefront of creating a smart society. By embracing technology and sustainable practices, the city is constantly evolving to meet the needs of its citizens and create a better future.
In this section, we will explore some of the key areas where Amsterdam is paving the way for a smart society.
Smart Mobility Solutions And Electric Transportation:
Amsterdam is renowned for its extensive network of bike lanes and cyclist-friendly infrastructure, promoting a healthy and sustainable mode of transportation.
The city has also invested in electric public transportation, including trams and buses, reducing carbon emissions and improving air quality.
Electric vehicles have become increasingly popular in Amsterdam, with an extensive charging infrastructure and incentives for their adoption.
Car-sharing and bike-sharing programs are thriving in the city, providing convenient and eco-friendly alternatives to private car ownership.
Circular Economy And Sustainable Living:
Amsterdam is committed to reducing waste and promoting a circular economy by encouraging recycling, reusing, and reducing consumption.
The city has implemented innovative waste management systems, such as underground containers and automated sorting facilities.
Circular initiatives, like Repair Cafés and sharing platforms, encourage the reuse of goods, reducing the environmental impact.
Sustainable architecture and urban planning principles are integrated into Amsterdam's infrastructure, ensuring efficient use of resources and energy.
Collaboration Between Government, Businesses, And Citizens:
Amsterdam recognizes the importance of collaboration between government, businesses, and citizens to create a smart society.
The city actively involves its citizens in decision-making processes through participatory platforms and initiatives.
Public-private partnerships are formed to drive innovation and implement smart solutions across various sectors.
Amsterdam promotes entrepreneurship and supports startups, fostering a culture of innovation and creativity.
Amsterdam is a shining example of a city innovating for a smart society. Through smart mobility solutions, circular economy practices, and collaboration between government, businesses, and citizens, it is paving the way for a sustainable and technologically advanced future. By prioritizing the well-being of its citizens, Amsterdam continues to inspire other cities around the world in their pursuit of becoming smart societies.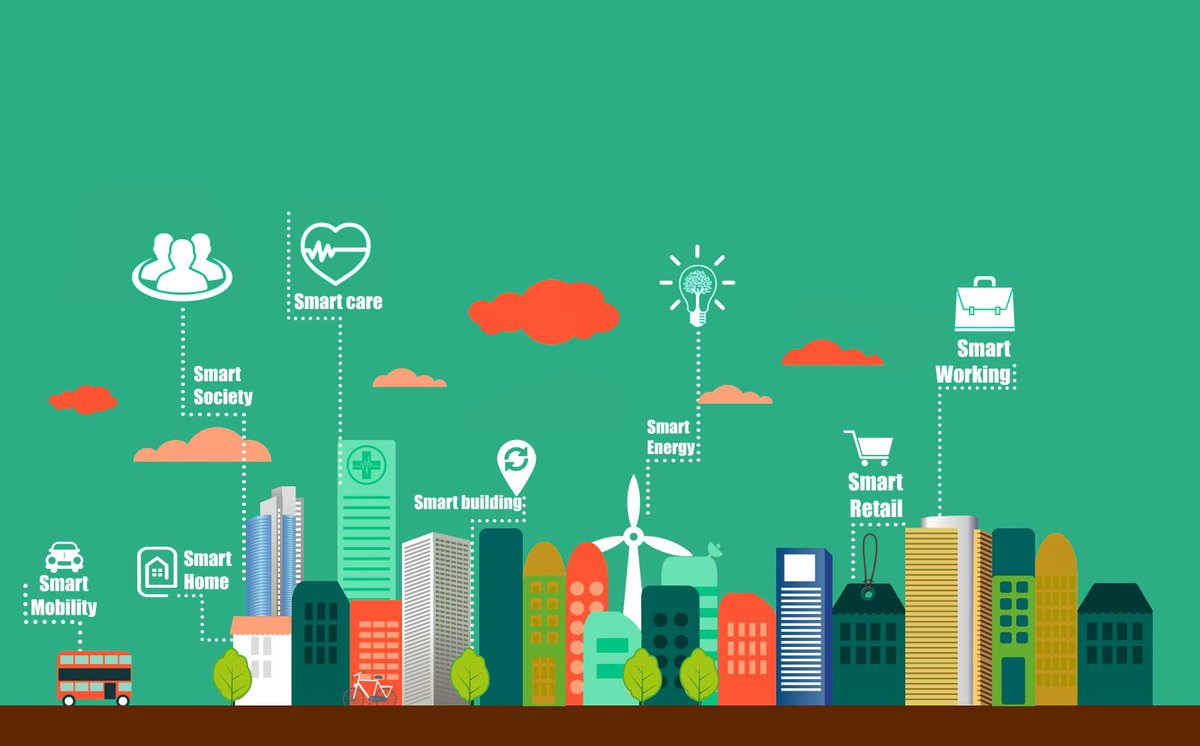 Credit: twitter.com
Frequently Asked Questions For What Is A Smart Society?
What Does Smart Society Mean?
Smart society refers to a technologically advanced and interconnected community that uses intelligent systems to improve living standards and enhance efficiency.
What Is An Example Of A Smart Society?
An example of a smart society is a city that uses technology to improve transportation, energy efficiency, and public services.
What Are The Characteristics Of A Smart Society?
A smart society is characterized by advanced technology, efficient infrastructure, sustainable development, and connectivity among individuals.
What Is The Super Smart Society Concerned With?
The super smart society is concerned with advanced technology and innovative solutions to improve society.
Conclusion
A smart society is one that embraces technology and utilizes it to improve the quality of life for its citizens. It is a society where advanced systems and solutions are integrated seamlessly into everyday life, enhancing efficiency, sustainability, and connectivity.
The concept of a smart society goes beyond just implementing smart technology; it involves creating an ecosystem where technology, infrastructure, and people work hand in hand. By leveraging the power of data, artificial intelligence, and the Internet of Things, a smart society can make informed decisions, optimize resource allocation, and provide personalized services.
This results in improved urban planning, efficient transportation systems, better healthcare, and enhanced citizen engagement. Moreover, the benefits of a smart society extend to economic growth, environmental sustainability, and social inclusivity. However, transitioning to a smart society requires collaboration between the public and private sectors, as well as the active participation of citizens.
It demands investment in infrastructure, digital literacy, and cybersecurity. Despite the challenges, the potential of a smarter and more connected future is exciting, as it promises to transform our cities and societies for the better. Let us strive for a future where technology serves humanity and enables us to build a smarter and more sustainable world.