Welcome to the Fourth Industrial Revolution! It's a game-changer, and I'm here to help you prepare. Buckle up!
In this fast-paced digital era, technology is transforming the way we live, work, and interact. The Fourth Industrial Revolution is all about the convergence of artificial intelligence, robotics, automation, and the internet of things. Exciting, right?
But hold on, it's important to make sense of this revolution and understand how to stay ahead. So, let's dive in and discover how you can navigate this new wave of innovation like a pro. Are you ready? Let's get started!
The 4th industrial revolution is upon us, and preparing for it is crucial. Embrace technology advancements by staying ahead of the curve. Upskill yourself with online courses and certifications. Network and collaborate with industry experts to gain insights and knowledge. Seek opportunities to implement innovative solutions in your workplace. Adaptability is key, so remain open to change and continuously learn and evolve. Be proactive in embracing the digital era, and you'll be well-prepared for the 4th industrial revolution.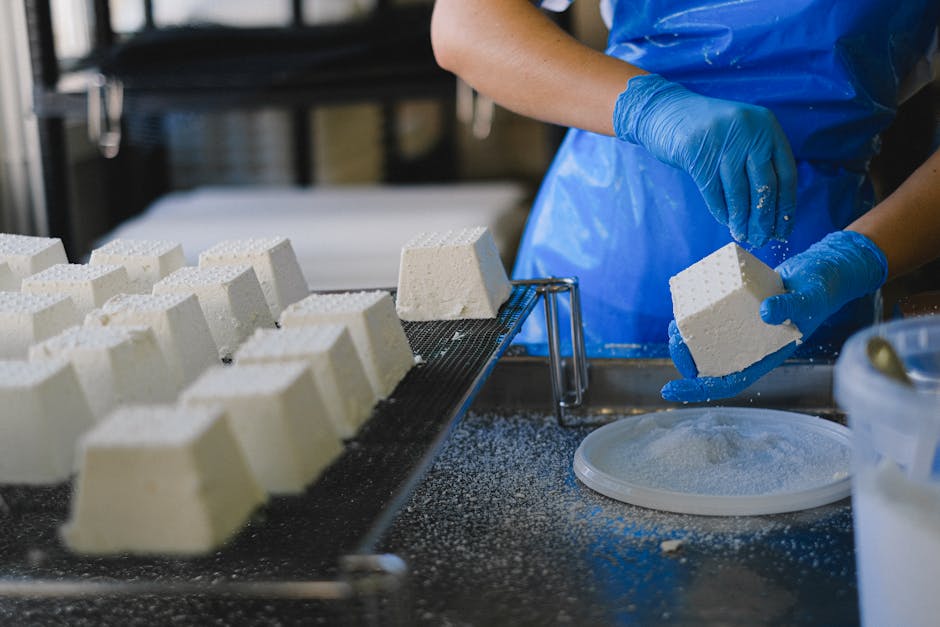 Preparing for the 4th Industrial Revolution: Embracing the Future
The 4th Industrial Revolution is upon us, bringing with it unprecedented advancements in technology and shifting the landscape of industries worldwide. As we stand on the brink of this transformative era, it is crucial for individuals and businesses to prepare themselves to thrive in the face of change. In this article, we will explore the key steps and strategies for preparing for the 4th Industrial Revolution, equipping you with the knowledge and tools to embrace the future with confidence.
The 4th Industrial Revolution: A Paradigm Shift
Before we delve into the preparations, it is essential to understand the nature of the 4th Industrial Revolution. Unlike its predecessors, this revolution is characterized by the convergence of several technologies, such as artificial intelligence, robotics, big data, internet of things, and more. These technologies are expected to disrupt traditional industries and create new opportunities in ways we have yet to fully comprehend.
Adapting to Evolving Workforce Dynamics
The 4th Industrial Revolution is expected to transform the workforce, requiring individuals to adapt and acquire new skills. As automation and AI continue to advance, routine tasks will be automated, and jobs will transition towards higher-level cognitive and creative work. To prepare for this shift, individuals must embrace lifelong learning and cultivate a growth mindset.
One way to prepare for the changing workforce dynamics is by investing in continuous education and upskilling. Online courses and certifications provide accessible avenues for acquiring new skills and staying up to date with emerging technologies. Additionally, fostering adaptability and agility will be crucial for navigating an ever-evolving job market.
The Benefits of Continuous Learning
Continuous learning offers numerous benefits in the face of the 4th Industrial Revolution. By acquiring new skills, individuals can position themselves for career growth and increased employability. Furthermore, lifelong learning enhances cognitive abilities, stimulating creativity and problem-solving skills. Embracing learning as a lifelong journey will enable individuals to adapt and thrive in a rapidly changing world.
Upskilling and Reskilling for Future-readiness
In today's digital age, it is imperative to stay abreast of technological advancements. Upskilling and reskilling initiatives can help individuals bridge the gap between their existing skillsets and the demands of the 4th Industrial Revolution. By identifying emerging skill requirements and proactively developing expertise in relevant areas, individuals can future-proof their careers and seize new opportunities.
Tips for Continuous Learning and Upskilling:
Identify emerging trends and technologies in your field of interest.
Seek out online courses, webinars, and workshops to gain knowledge and skills.
Join professional networks and communities to stay connected and updated.
Maintain a curious mindset and embrace lifelong learning.
Regularly reassess your skills and identify areas for improvement.
Embracing Technological Advancements
To thrive in the 4th Industrial Revolution, individuals and businesses must embrace technological advancements and leverage them to their advantage. This requires a mindset shift, where technology is viewed as an enabler rather than a threat. By embracing technology, we can unlock its potential and drive innovation and productivity.
The Role of Artificial Intelligence (AI)
Artificial Intelligence is one of the key drivers of the 4th Industrial Revolution. It has the potential to revolutionize multiple industries, from healthcare to finance to manufacturing. Embracing AI can streamline processes, enhance decision-making, and unlock valuable insights from vast amounts of data. However, it is essential to approach AI ethically and responsibly, ensuring transparency, accountability, and fairness in its implementation.
Using Big Data to Drive Insights
The exponential growth of data has opened up new opportunities for businesses to gain valuable insights and make informed decisions. By harnessing the power of big data analytics, organizations can uncover patterns, trends, and correlations that can drive innovation and efficiency. However, it is crucial to prioritize data privacy and security to maintain trust with customers and stakeholders.
The Importance of Cybersecurity
With increased connectivity comes an increased risk of cyber threats. As technology advances, so do the complexities of cyber attacks. To mitigate these risks, individuals and businesses must prioritize cybersecurity measures. This includes implementing robust security protocols, regularly updating software, and educating employees on best practices for data protection.
class="wp-block-heading">Reshaping Industries with Automation and Robotics
As the 4th Industrial Revolution unfolds, automation and robotics are set to redefine industries and reshape the way we work. From self-driving cars to automated manufacturing processes, these technologies offer remarkable opportunities for efficiency and productivity. However, they also raise concerns about job displacement and the future of work.
The Impact of Automation on Jobs
The integration of automation into various industries will undoubtedly lead to job transformations. Routine and repetitive tasks will be automated, resulting in the displacement of certain jobs. However, it is important to note that automation also creates new job opportunities and increases efficiency, allowing individuals to focus on higher-value tasks.
The Rise of Collaborative Robots
Collaborative robots, also known as cobots, are designed to work alongside humans, assisting in physically demanding or repetitive tasks. Unlike traditional industrial robots, cobots are agile, adaptable, and can be easily programmed and integrated into existing workflows. Embracing cobots can improve productivity, enhance workplace safety, and facilitate human-robot collaboration.
Preparing for the Workforce of the Future
To prepare for the impact of automation and robotics on the workforce, businesses and individuals need to adopt a proactive approach. This includes identifying tasks that are prone to automation and exploring opportunities to reskill or upskill employees for more complex and creative roles. Moreover, fostering a culture of lifelong learning and adaptability will be crucial for navigating the evolving job market.
The Role of Human Skills in the Future of Work
While automation and robotics can automate routine tasks, human skills such as emotional intelligence, critical thinking, social skills, and creativity are irreplaceable. These skills enable individuals to navigate complex situations, collaborate effectively, and provide unique insights. Therefore, it is essential to invest in developing and honing these human skills to complement technological advancements.
---
The Importance of Collaboration and Partnerships
In the 4th Industrial Revolution, collaboration and partnerships are key to driving innovation and success. No single organization or individual can address the complex challenges of this transformative era alone. By leveraging collective intelligence and forging strategic alliances, we can maximize the potential for growth and positive societal impact.
Policy and Governance in the 4th Industrial Revolution
As technology advances and society grapples with the challenges and opportunities of the 4th Industrial Revolution, policy and governance play a crucial role in ensuring a sustainable and equitable future. It is essential for governments, organizations, and individuals to work together in shaping policies that promote innovation, protect privacy and security, and address societal concerns.
The Sustainable Future of the 4th Industrial Revolution
As we navigate the 4th Industrial Revolution, sustainability must remain at the forefront of our endeavors. This includes environmental sustainability, responsible use of resources, and ethical considerations in the development and deployment of technologies. By embracing sustainability principles, we can create a future that is not only technologically advanced but also balanced and resilient.
In conclusion, preparing for the 4th Industrial Revolution requires a proactive mindset, continuous learning, and a willingness to embrace technological advancements. By adapting to evolving workforce dynamics, embracing technology, and reshaping industries, individuals and organizations can position themselves for success in this transformative era. Collaboration, policy, and sustainability will be vital in shaping a future that is inclusive, innovative, and sustainable. Embrace the opportunities of the 4th Industrial Revolution and prepare to thrive in this new era of possibilities.
Key Takeaways:
Stay curious and embrace new technologies.
Develop a growth mindset to adapt to constant changes.
Learn coding and digital skills to thrive in the future job market.
Collaborate with others and foster teamwork.
Stay updated with the latest industry trends and innovations.
HTML Heading:
Frequently Asked Questions
Introduction: The 4th Industrial Revolution is rapidly shaping the future of work and technology. To prepare for this wave of change, it's important to understand its implications and take proactive steps. Here are some commonly asked questions about preparing for the 4th Industrial Revolution:
1. How can individuals prepare for the 4th Industrial Revolution?
Answer: To prepare for the 4th Industrial Revolution, individuals should focus on acquiring new skills that are in demand. This could involve taking online courses, attending workshops, or pursuing higher education in fields like artificial intelligence, robotics, or data analytics. Building a strong foundation in digital literacy is also crucial, as digital skills
are becoming increasingly essential in the modern job market. Additionally, individuals should embrace a mindset of lifelong learning, as the 4th Industrial Revolution will continuously bring new advancements and challenges.
2. What can businesses do to be ready for the 4th Industrial Revolution?
Answer: Businesses can prepare for the 4th Industrial Revolution by investing in technology and automation. This could include implementing machine learning algorithms, utilizing robotics to streamline production processes, or adopting digital platforms for enhanced customer experiences. It's also important for businesses to foster a culture of innovation and adaptability, encouraging employees to explore new technologies and embrace change. Building partnerships with tech companies and startups can also provide valuable insights and opportunities for collaboration in the rapidly evolving landscape of the 4th Industrial Revolution.
3. How will the 4th Industrial Revolution impact job opportunities?
Answer: The 4th Industrial Revolution will significantly transform job opportunities. While automation may lead to the displacement of certain roles, it will also create new jobs in emerging fields. Job roles that require human skills, such as creativity, emotional intelligence, and critical thinking, will become increasingly valuable. It's important for individuals to adapt and upskill to align with these emerging job opportunities. Additionally, it's predicted that new industries and sectors will emerge, providing unique career prospects that we may not even be able to foresee currently.
4. What are the ethical considerations of the 4th Industrial Revolution?
Answer: The 4th Industrial Revolution poses ethical considerations that need to be addressed proactively. One major concern is the impact of automation on employment and income inequality. It's essential to ensure that the benefits of technological advancements are distributed equitably and that no one is left behind. Data privacy and security are also important ethical considerations, as the collection and utilization of vast amounts of data become more prevalent. It's crucial to establish robust regulations and frameworks to protect individuals' privacy and prevent misuse of personal information. Lastly, the ethical use of emerging technologies such as artificial intelligence and biotechnology requires careful consideration to prevent unintended consequences and ensure their responsible deployment.
5. How can governments support the transition into the 4th Industrial Revolution?
Answer: Governments can play a crucial role in supporting the transition into the 4th Industrial Revolution. They can invest in education and training programs to equip their citizens with the necessary skills for the future workforce. Policies and regulations can be implemented to address ethical concerns, encourage innovation, and create an environment that fosters growth and entrepreneurship. Collaboration between governments, businesses, and educational institutions is pivotal to ensure a coordinated and effective response to the challenges and opportunities of the 4th Industrial Revolution. By creating an enabling ecosystem, governments can help societies embrace and navigate the transformative changes that lie ahead.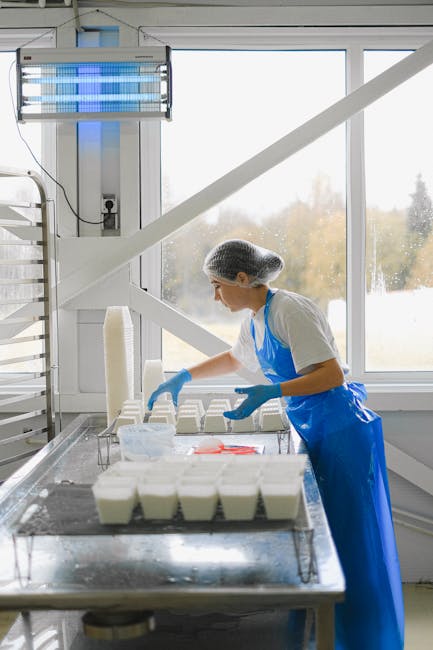 How to Prepare for the Fourth Industrial Revolution
Summary
In this article, we learned about the 4th Industrial Revolution and how it will impact our lives. We saw that technology like automation, artificial intelligence, and robotics will change the way we work. We also discovered that preparing for this revolution is important because it will bring new opportunities and challenges. To be ready, we should focus on developing our skills like critical thinking, creativity, and problem-solving. It's also crucial to stay curious, adaptable, and open to learning new things. By embracing these changes, we can thrive in the future and make the most of the exciting advancements that the 4th Industrial Revolution will bring.