Both Apple's App Store and Google Play use algorithms that take into account different factors when determining how to rank apps in their respective stores. So while there isn't a guaranteed blueprint for success, following best practices for ASO can definitely help your chances of achieving greater visibility for your mobile app.
App Store Optimization
If you want your app to be successful, you need to optimize it for the App Store. This process is called App Store Optimization (ASO). ASO is important because it can help your app rank higher in search results and get more downloads.
If you want to improve your app's visibility and ranking in the app store, then you need to focus on App Store Optimization (ASO). ASO is the process of optimizing your app's listing in the app store in order to improve its visibility and ranking. There are a number of factors that go into ASO, including title, keywords, description, reviews, and ratings.
ASO Ranking Factors
There are a number of factors that impact your app's ranking, and we've compiled a list of the most important ones. Keep these tips in mind when optimizing your app so you can see more growth and more downloads!
Are you looking for tips to improve your app store ranking and increase your downloads? If so, then you need to know about App Store Optimization (ASO). ASO is the process of optimizing your app for the App Store in order to improve its visibility and position in search results.

There are a number of different factors that can affect your app ranking, including keywords, titles, descriptions, icons, ratings, and reviews. In this blog post, we'll share some top tips for improving each of these ASO ranking factors.
On-page ASO
1. Keywords:
One of the most important ASO ranking factors is keywords. Make sure to choose relevant and high-traffic keywords for your app that will help it rank higher in search results. You can use keyword research tools like Sensor Tower or App Annie to find the best keywords for your app.
Regularly check which keyword searches are bringing people to your listing, and focus on promoting those keywords more heavily. By constantly monitoring and improving your approach, you can ensure that more people will see and download your amazing app!
2. Title:
Your app's title is another important factor that can impact your ranking. Keep your title short and descriptive, and include one or two of your target keywords if possible. Avoid using characters like "&" or "+" in your title as they can make it harder for users to find your app in search results.
3. Description:
Your app's description is another key area to optimize for ASO purposes. Use keyword-rich descriptions that accurately describe what your app does while also incorporating some of your target keywords. Be sure to avoid stuffing too many keywords into your description as this can result in lower rankings or even get you banned from the App Store altogether!
4. Create compelling visuals –
The icon, screenshots, and video preview for your app all play a role in conversion rates, so make sure they're high quality and engaging. Create attractive App Icons and Screenshots- Another way to improve an app's ranking is by creating attractive icons and screenshots that will grab a user's attention. The icon is usually the first thing a user sees when they come across your listing in the store, so it needs to be eye-catching and reflective of your brand. Your screenshots should give users a preview of what they can expect from using your app.
5. Offer compelling content:
In addition to having great visuals, your app also needs to offer compelling content that will keep users engaged. Make sure your app is well-designed and easy to use, with interesting features that will appeal to your target audience.
6. Keep your app updated:
regularly updating your app with new content, features, or bug fixes shows users that you're committed to maintaining a high-quality product. This can help encourage them to download or continue using your app.
7 . Choose the right category:
Be strategic about which category you choose for your app. Pick a category that is relevant to what your app does and that isn't too competitive. This will give you a better chance of being featured by Apple and of appearing high in search results.
Off-page ASO
There are some optimization factors that indirectly affect the popularity of your apps. You can not work on them directly, but some strategies are very effective to manage them.
Reviews & Ratings
Positive reviews and high ratings will not only help improve your visibility in search results but also encourage potential users to download your app over others. Encourage satisfied customers to leave positive reviews by implementing in-app prompt messages. Good reviews from users can help boost your app's ranking, so encourage satisfied customers to leave positive feedback.
2. App install count
The number of downloads plays a great role in your app's user acquisition. If an app has already been downloaded by millions, its popularity increases same does the confidence of new users.
3. Uninstall rate.
If people are uninstalling your app soon after installing it, this will negatively impact your ranking. Make sure you provide value so people keep using your app!
4. Research your competition
Take a look at what other apps in your category are doing well and try to identify any areas where you can improve upon them.
The Most Important App Store Optimization (ASO) Factors explained in the video:
How Do I Choose Keywords for Aso?
There are a few different ways to choose keywords for ASO (App Store Optimization). The first is to look at the app store's search results and see which keywords are already ranking well. You can also use keyword research tools like Google AdWords Keyword Planner and App Annie to find popular keywords.

Once you have a list of potential keywords, you need to decide which ones to target. There are a few factors to consider, such as how relevant the keyword is to your app and how much competition there is for that keyword. You also want to make sure that your app's title and description include the keyword so that it has a better chance of ranking in the search results.

If you're not sure which keywords to target, start with a small group of them and track your app's position in the search results over time. This will give you an idea of which keywords are working well and which ones you should focus on more.
Which Aso Tools We Use to Measure the App Performance?
There are a number of tools that we use to measure the performance of our app. Here are some of the more popular ones:
1. Google Analytics – This is a free tool that lets us track a variety of data points about our app's usage.

This includes things like how many people use the app, how long they use it for, what features they use, etc. This data is essential in helping us understand how our app is being used and where we can improve it.
2. Flurry – Another free tool, Flurry provides similar data to Google Analytics but also offers some additional features, such as heat maps and user session recordings.

These can be really helpful in seeing exactly how users are interacting with our app and where they may be having trouble.
3. App Annie – This is a paid service that offers detailed data about an app's performance on different platforms (iOS, Android, Windows Phone, etc). It includes things like download and revenue figures, which can be really useful in understanding how well our app is doing overall.

4. A/B Testing Tools – There are a number of tools out there that allow you to run A/B tests on your app (or website). This involves showing two different versions of your app to different groups of users and then measuring which one performs better. This can be really helpful in fine-tuning your app and making sure it's as effective as possible.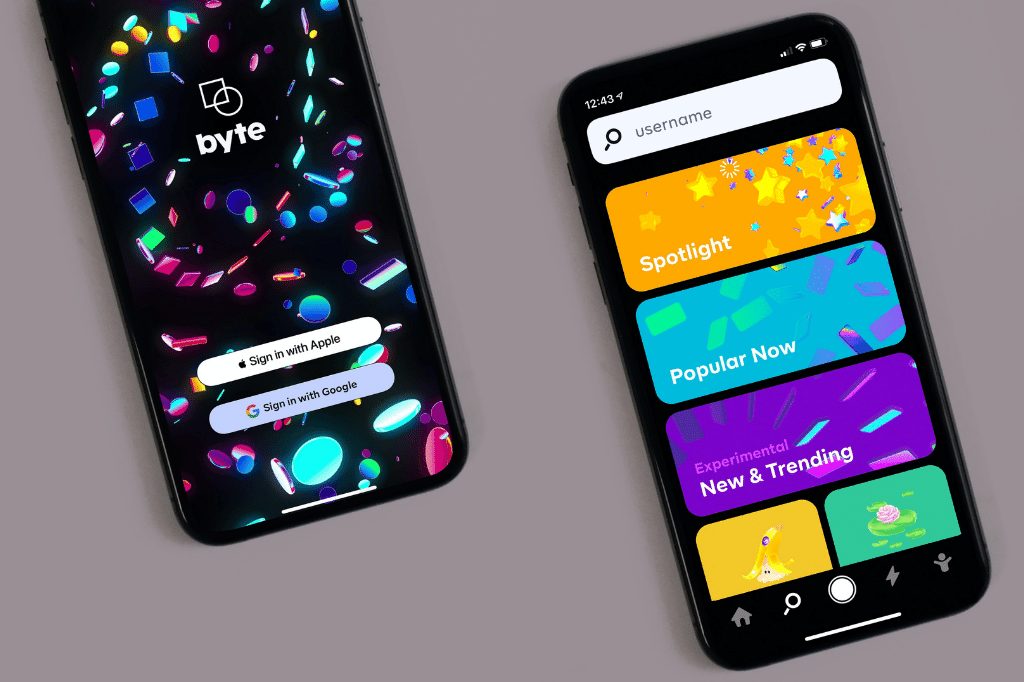 Credit: cxl.com
Why App Store Optimization
Google Play offers a comprehensive ranking system that looks at a number of factors to determine where your app should be placed in search results. While it's difficult to get an exact read on how the algorithm works, there are some methods you can use to help improve your app's ranking. 1. Use Keywords in Your Title and Description
When potential users search for apps in the Play Store, they'll see a list of results with titles and descriptions. Make sure your app's title and description include relevant keywords that describe what your app does. This will help it show up higher in search results for those keywords.
Just like SEO (Search Engine Optimization) helps websites rank higher in Google search results, ASO helps apps rank higher in app store searches. Why is ASO Important? There are two main reasons why ASO is important:
1. With over 2 million apps available on both the Apple App Store and Google Play Store, it's becoming increasingly difficult for users to find the right app for their needs. In fact, 63% of users say they discover new apps through app store searches. That means if your app isn't ranking high in search results, there's a good chance users will never even know it exists!
2. Although paid acquisition with app marketing can be an effective way to drive downloads in the short term, it's not sustainable in the long term since you'll need to keep paying for ads indefinitely. On the other hand, organic downloads cost nothing once you've achieved a top-ranking position – meaning you can obtain high-quality users at a fraction of the price of paid acquisition channels. How Does ASO Work?
There are two main components to consider when optimizing your app for better visibility in search results:
1. Keyword Rankings: The position your app ranks for specific keywords relative to your competitors' apps
2 . Conversion Rate: The percentage of people who see your listing who actually click on it and install your app In order to improve both keyword rankings and conversion rate, there are various optimization techniques you can employ such as choosing relevant keywords, creating an appealing icon/screenshots/video, writing compelling copy/descriptions, etc.
Conclusion
There are a number of ranking factors that can influence how your app fares in the App Store search results. Here are some tips and tricks to help you get more downloads and growth for your app: 1. Use keyword-rich titles and descriptions: Make sure your app's title and description include relevant keywords that potential users might be searching for.