In the midst of our rapidly evolving world, a new revolution has taken center stage: the 4th industrial revolution automation. 
This technological wave is transforming the way we live, work, and interact with the world around us. 🤖🚀 From self-driving cars to intelligent virtual assistants, automation is revolutionizing industries and reshaping the future. 
But what exactly is the 4th industrial revolution automation, and what does it mean for us? Join me on this exciting journey as we explore the incredible advancements, the impact on society, and the endless possibilities of this transformative era. 
The 4th industrial revolution brought about significant advancements in automation. This revolutionized the way industries operate, streamline processes, and boost productivity. With automation, manual tasks are replaced by machines and AI, leading to increased efficiency and cost-effectiveness. Industries now benefit from reduced human error, improved accuracy, and faster production rates. Automation also allows for better data collection and analysis, aiding in informed decision-making. Embracing automation is crucial for businesses to thrive in this digital era.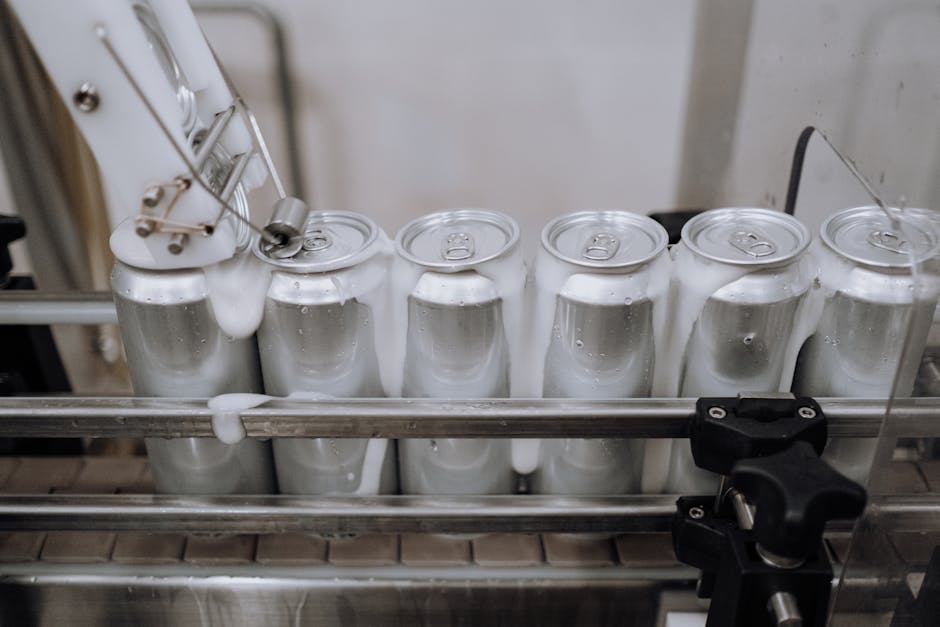 The Fourth Industrial Revolution: Automation at its Apex
The 4th industrial revolution is upon us, and automation is at the forefront of this technological evolution. From self-driving cars to advanced robotics, the integration of artificial intelligence into various industries is revolutionizing the way we work and live. In this article, we will explore the impact of automation in the 4th industrial revolution, its benefits, challenges, and future prospects.
1. The Rise of Automation: Transforming Industries Worldwide
Automation has become a driving force behind the 4th industrial revolution, transforming industries worldwide. With advancements in robotics, machine learning, and data analytics, automation is revolutionizing manufacturing, healthcare, transportation, and beyond. Automated systems have the potential to increase efficiency, reduce costs, improve safety, and enhance overall productivity.
One of the key areas where automation is making its mark is in manufacturing. Automated processes and robotic systems can handle repetitive and mundane tasks, leading to increased accuracy and reduced errors. From assembly lines to supply chain management, automation streamlines operations, enabling companies to produce goods faster and more precisely.
However, automation is not limited to just manufacturing. In healthcare, robotic surgical systems are decreasing the risk of human error in delicate procedures. Self-driving cars are set to revolutionize transportation, promising increased safety and reduced congestion. The rise of automation is reshaping industries, creating new opportunities, and changing the way we work.
2. Benefits of Automation in the 4th Industrial Revolution
The integration of automation in the 4th industrial revolution brings forth a multitude of benefits. Increased productivity and efficiency are at the forefront of these advantages. Automated systems can perform tasks faster and with greater precision than humans, leading to enhanced productivity and reduced labor costs.
Moreover, automation can also improve safety in hazardous environments. By replacing humans with robots in dangerous jobs, such as mining or handling toxic substances, the risk to human life is significantly reduced. This not only protects workers but also reduces compensation claims and improves overall workplace safety.
Additionally, automation allows for better data collection and analysis. By utilizing advanced algorithms and machine learning techniques, automated systems can analyze vast amounts of data and generate valuable insights. This data-driven decision-making enables companies to identify trends, optimize processes, and make informed business decisions.
3. Challenges and Concerns in the Era of Automation
While automation offers numerous benefits, it also presents challenges and concerns. One significant concern is the potential displacement of human workers. As more tasks become automated, there are fears that jobs will be lost and workers will struggle to find employment. This issue calls for the development of new skills and job opportunities in emerging fields related to automation.
Another challenge is the ethical implications of automation. As machines become more sophisticated, questions arise about their decision-making processes and accountability. Ensuring that automated systems align with ethical standards and regulations will be crucial to maintain public trust and ensure responsible integration of automation.
Furthermore, there is a concern surrounding the digital divide. Not all regions or individuals have access to the necessary technology and infrastructure to benefit from automation fully. Bridging this divide and ensuring equal access and opportunities for all is essential to avoid exacerbating existing social and economic inequalities.
The Future of Automation in the 4th Industrial Revolution
4. Automation in the Workplace: Adapting to Change
Automation in the workplace is an inevitable reality of the 4th industrial revolution. As tasks become automated, workers must adapt and acquire new skills to remain relevant in the changing job market. Continuous learning and upskilling will be crucial to stay competitive and take advantage of the new opportunities brought by automation.
Moreover, the integration of automation opens doors to new and exciting careers. Roles related to programming, robotics, and data analysis are expected to see significant growth. The demand for individuals with expertise in these fields will continue to rise as automation becomes more prevalent across industries.
5. Balancing Automation and Humanity: Ethical Considerations
As automation continues to advance, finding the right balance between automation and humanity becomes crucial. It is essential to recognize that automation is a tool to enhance human capabilities, not replace them. Ethical considerations, such as transparency, accountability, and privacy, need to be at the forefront of the development and deployment of automated systems.
Additionally, fostering collaboration between humans and machines is key. By creating environments where humans and automation can work together seamlessly, we can leverage the strengths of both to achieve optimal outcomes. Maintaining a human-centric approach ensures that technology serves us rather than controls us.
6. Embracing the Potential: Unlocking New Frontiers
Embracing the potential of automation in the 4th industrial revolution opens up a world of possibilities. The integration of AI and automation can lead to breakthroughs in healthcare, sustainable energy, transportation, and other critical fields. By harnessing the power of automation, we can tackle complex challenges and create a future that is both efficient and sustainable.
In conclusion, automation in the 4th industrial revolution is transforming industries, improving productivity, and revolutionizing the way we work. It offers numerous benefits such as increased efficiency, improved safety, and enhanced data analysis. However, challenges and concerns must be addressed, including job displacement and ethical implications. As we navigate the future of automation, striking a balance between technology and humanity is paramount, ensuring that automation serves as a tool to enhance our capabilities and create a better, more inclusive world.
Key Takeaways:
The 4th industrial revolution refers to the integration of advanced technologies like artificial intelligence, robotics, and the Internet of Things into various industries.
Automation plays a crucial role in the 4th industrial revolution, with machines and systems taking over repetitive and mundane tasks.
This revolution brings both opportunities and challenges. While it can lead to increased productivity and efficiency, it may also result in job displacement for some workers.
Companies need to adapt to these changes by upskilling their workforce and fostering a culture of continuous learning to stay relevant in the rapidly evolving landscape.
The 4th industrial revolution automation has the potential to transform industries across various sectors, including manufacturing, healthcare, transportation, and more.
Frequently Asked Questions
Welcome to our FAQ section on the 4th industrial revolution and automation. Here, we aim to address common queries related to this topic, providing clear and concise answers to help you better understand this transformative era. Take a look at the questions below:
1. How is the 4th industrial revolution transforming the way we work?
The 4th industrial revolution, characterized by automation and smart technologies, is revolutionizing the workplace. It is transforming traditional industries and creating new ones. With automation, tasks that were once performed manually can now be done by machines, increasing efficiency and productivity. This shift requires workers to adapt and acquire new skills to thrive in this changing landscape.
Additionally, the 4th industrial revolution is giving rise to new job opportunities and career paths. It is driving innovation and the development of disruptive technologies, paving the way for roles in artificial intelligence, robotics, data analytics, and more. While some jobs may become obsolete, new and exciting possibilities emerge, shaping the future of work.
2. What are the main sectors benefitting from automation in the 4th industrial revolution?
Automation in the 4th industrial revolution is impacting various sectors in significant ways. Manufacturing industries are at the forefront of this transformation, with the adoption of robotics and advanced manufacturing processes streamlining production lines and enhancing efficiency. Automation is also making its mark in healthcare, leading to improved patient care through the use of telemedicine, robotic surgeries, and AI-powered diagnostics.
The transportation sector is another area benefiting from automation, with self-driving vehicles poised to revolutionize the way we travel. Additionally, agriculture is experiencing automation advancements, such as precision farming techniques and autonomous drones for crop monitoring. Finally, the financial industry is leveraging automation to streamline processes and enhance customer experiences, via chatbots and algorithmic trading, among others.
3. How is automation affecting the job market in the 4th industrial revolution?
The automation brought about by the 4th industrial revolution is undoubtedly impacting the job market. While some jobs are being replaced by machines, new roles are emerging. It is essential to acknowledge that automation does not necessarily imply a full replacement of human labor but rather a transformation of work tasks. The demand for highly-skilled workers is increasing, as specialized knowledge and expertise in automation technologies become crucial.
However, this transformation presents challenges as certain occupations become obsolete. Reskilling and upskilling the workforce are crucial steps to ensure individuals in affected roles have the opportunity to transition to new positions. Industries that embrace automation must also consider the social impact and actively work towards creating a future of work that is inclusive and equitable.
4. Can automation lead to job loss during the 4th industrial revolution?
Automation does have the potential to lead to job displacement in certain areas, particularly those that involve repetitive, routine tasks. As machines become more capable, some positions may become redundant. However, it is essential to note that automation also creates opportunities for job creation in other areas. New jobs are being formed in fields like robotics, AI, data science, and cybersecurity.
Policy measures and proactive responses are necessary to mitigate the negative impact of job displacement. Governments, industries, and educational institutions must work collaboratively to ensure workers are equipped with the skills needed for the changing job market. Additionally, investing in retraining programs and fostering a culture of lifelong learning can help individuals adapt to the evolving demands of the 4th industrial revolution.
5. What are the potential risks and benefits of automation in the 4th industrial revolution?
Automation in the 4th industrial revolution comes with both risks and benefits. On the one hand, automation can enhance productivity and efficiency, leading to economic growth and improved quality of life. It can free up humans from mundane tasks, allowing them to focus on more complex and creative work. Automation also has the potential to reduce errors and improve safety in certain industries.
However, there are risks, such as technological unemployment, as jobs may be replaced by machines. Automation also raises concerns about data privacy and security, as well as the ethical implications of relying heavily on AI and robotics. It is crucial to strike a balance and ensure that technological advancements are harnessed for the greater good, promoting human well-being and sustainability. Implementing ethical guidelines and regulations can help navigate these challenges and maximize the benefits of automation.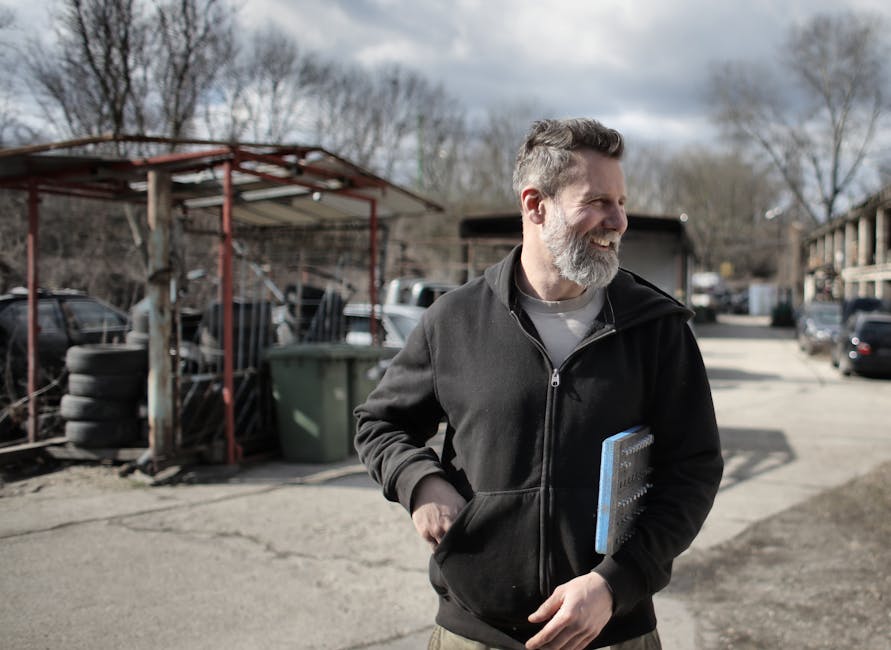 Automation – (Part 3: Industry 4.0 – What is an Industrial revolution?)
Summary
Technology is changing the way we work, and the 4th industrial revolution is all about automation. Automation means using machines and computers to do tasks instead of humans. It can make things faster and more efficient, but it can also mean that some jobs might disappear. We need to be prepared for these changes and learn new skills to stay competitive in the future job market. It's important to adapt to these advancements so we can benefit from the opportunities they bring and create a better future for ourselves and our society.