Big data and ai are being utilized in agritech to increase efficiency and productivity in farming. In recent years, there has been an increase in the use of technology in agriculture to address food security, climate change, and sustainability challenges.
The integration of big data and ai in agritech has brought significant improvements in precision farming, crop management, soil health monitoring, and disease prediction. Farmers can now use a variety of digital tools such as drones, sensors, and predictive analytics to optimize crop yields, reduce water consumption, and minimize waste.
This article will explore how big data and ai are being applied in the agritech sector and highlight some of the potential benefits and challenges of this technology.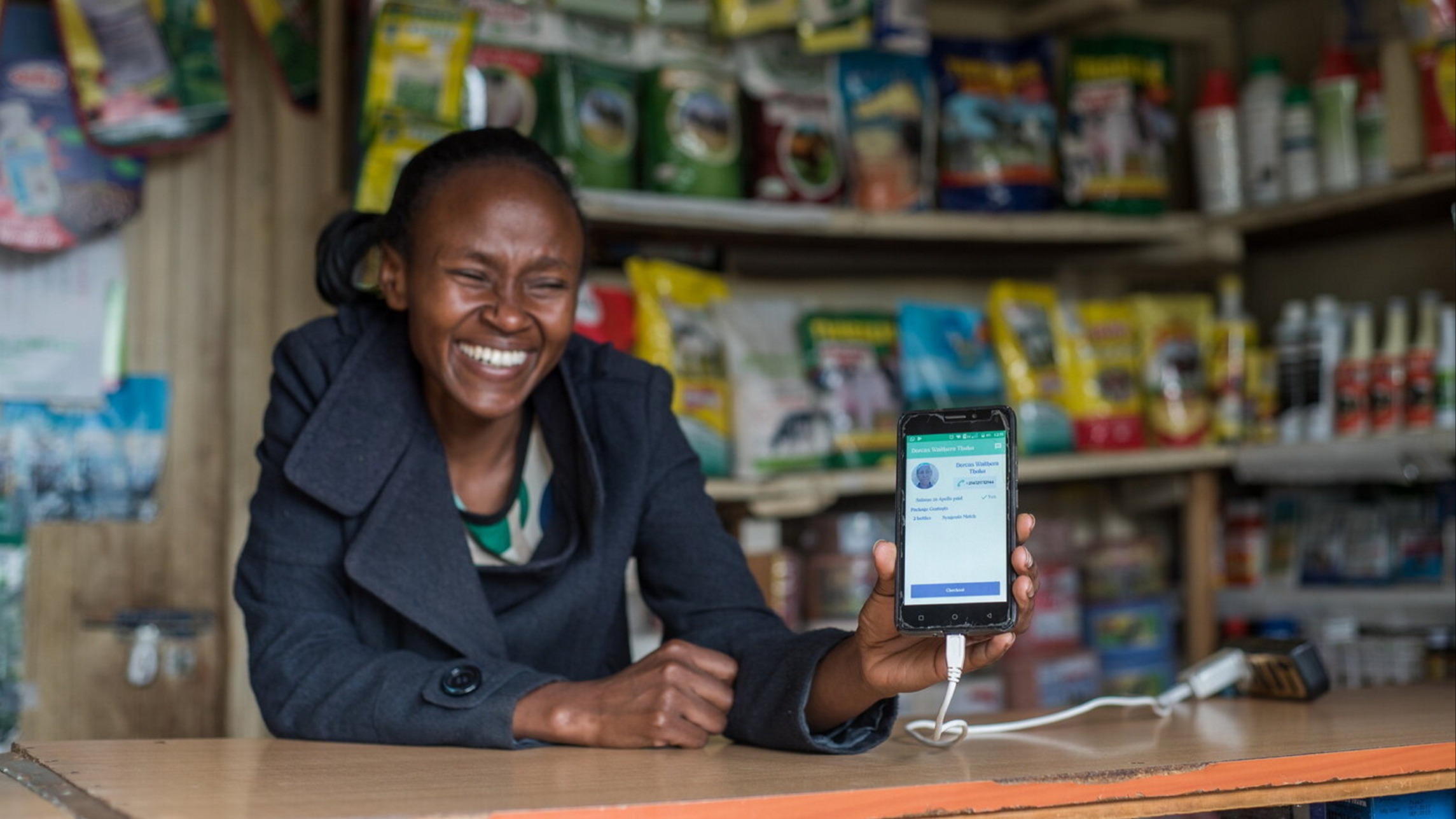 Credit: www.ft.com
Advantages & Disadvantages Of Integrating Big Data & Ai In Agritech
Advantages Of Integrating Big Data & Ai In Agritech
Improved efficiency and productivity:
Ai-driven machines can harvest crops more efficiently than humans, reducing error rates and boosting output.
Smart sensors can help in monitoring soil health, moisture levels, and plant growth, allowing farmers to optimize their operations.
Big data analytics can be used to determine optimal planting and harvest times, allowing farmers to make informed decisions and improving crop yields.
Reduced costs and resources:
Ai enables farmers to predict the outcomes of various crop management scenarios, reducing the need for trial and error, and optimizing resource usage.
Iot sensors allow farmers to track and analyze weather patterns, resulting in more efficient use of water, fertilizer, and pesticides.
Combining big data and ai algorithms can lead to reduced costs through increased precision in deployment.
Enhanced resource management:
Big data analytics can help farmers plan and manage their crop rotations better, ensuring optimal soil health and reducing the risk of crop failure.
Autonomous vehicles guided by ai systems can help with soil preparation and planting and reduce dependency on manual labor.
The integration of big data and ai in agriculture can enable sustainable farming practices that promote healthy ecosystems.
Improved plant and animal health:
Big data analytics and ai can help farmers identify and treat plant and animal diseases early, reducing the need for harmful chemical treatments.
Real-time monitoring through iot sensors can detect environmental factors affecting crop health, allowing farmers to respond quickly and avoid significant losses.
The integration of ai can improve animal welfare by monitoring livestock health and detecting early signs of disease.
Disadvantages Of Big Data And Ai In Agritech
Despite their numerous advantages, it is important to note that integrating big data and ai in agritech also has some drawbacks:
Cybersecurity risks:
Iot devices collect and transmit sensitive data, making agricultural systems vulnerable to cyber attacks, data theft, and system sabotage.
The different interfaces and platforms used by various sensors and machines also complicate data protection challenges.
Reliance on technology:
Farmers may become too reliant on technology, ultimately affecting their ability to make independent decisions or respond adequately to new challenges.
The high cost of ai and iot infrastructure solutions can also pose a barrier to small and medium-sized farmers, leading to a digital divide.
Limited access to training:
The integration of big data and ai requires specialized knowledge and skills that may not be available to all farmers, leading to a knowledge gap.
Misuse of technology may also lead to reduced efficiency, productivity, and profitability if not deployed correctly.
Integrating big data and ai in agriculture has immense potential to improve the efficiency, productivity, and sustainability of farming operations. However, it is essential to evaluate and address the potential drawbacks to ensure a secure and equitable agricultural system.
Role Of Big Data & Ai In Crop Farming
The use of big data and ai in crop farming has revolutionized the traditional methods of agriculture. Farmers now have access to real-time information, and with the help of big data and ai, they can make informed decisions that allow them to increase productivity, maximize efficiency, and reduce costs.
Here are some ways big data and ai are being utilized in crop farming:
Soil Sensors And Irrigation Management
Soil sensors provide data on soil nutrition, water levels, and other key factors that help farmers make informed decisions on fertilization, irrigation, and planting schedules.
With ai, farmers can analyze soil data to identify trends and patterns, which allow them to optimize irrigation scheduling and reduce water wastage by up to 50%.
Smart irrigation systems utilize data from soil sensors and weather forecasts to provide the right amount of water to crops at the right time, resulting in less water waste and higher crop yields.
Drones And Satellite Imagery
Drones equipped with sensors and cameras can be used to gather data on crop health, detect diseases or pest infestations, and monitor crop growth patterns.
Ai algorithms can analyze the data captured by drones and satellite imagery to provide an accurate assessment of crop health and productivity.
The use of drones and satellite data in farming practices has resulted in a reduction in labor costs, improved efficiency, and a faster response to crop issues.
Predictive Modelling And Analysis
Using ai, farmers can analyze vast amounts of data to predict crop yields, identify possible challenges, and adjust planting schedules and fertilization practices accordingly.
Ai algorithms can also provide predictive analysis on weather patterns, allowing farmers to make informed decisions on planting schedules and preparation for weather extremes.
The use of predictive modelling and analysis has led to higher crop yields, minimized losses, and improved farm productivity.
Robotization And Ai-Powered Farming
Ai-powered farm machines and robots automate repetitive tasks and provide real-time data on soil conditions, crop growth, and weather patterns.
The use of ai-powered farming results in reduced labor costs, improved efficiency, and higher crop yields.
Robots equipped with ai can identify weeds, diseases, and pests and spray targeted areas without harming crops, leading to reduced use of pesticides.
The role of big data and ai in crop farming is critical. The use of these technologies has enabled farmers to make informed decisions, resulting in higher crop yields, reduced costs, and improved efficiency. With continued advancements in technology and agriculture, the potential for further growth in the industry is infinite.
The Impact Of Big Data & Ai On Livestock Management
The convergence of big data and ai has revolutionized agricultural practices by enabling farmers to make data-driven decisions. Livestock management is one aspect of agriculture that has greatly benefitted from this technological advancement. Here are four ways that big data and ai are transforming livestock management:
Wearables And Ai-Powered Analysis
Farmers are now using wearable technology to monitor the health and activity levels of their livestock. Wearable devices such as fitbit-like collars for cows provide real-time data on the animal's location, movement, and vital signs. This data is then analyzed using ai-powered algorithms to detect anomalies that may indicate illness or distress.
Drones And Precision Livestock Farming
Drones equipped with high-resolution cameras and sensors are being used to survey farmlands and gather data on crop health, soil moisture levels, and livestock activity. The drones can also provide real-time information on livestock behavior, helping farmers identify potential issues with feed quality or disease.
Real-Time Monitoring And Tracking
Real-time monitoring and tracking technology allows farmers to keep track of their livestock's location and movement patterns. This technology includes gps trackers that can be attached to the collar or ear tag of the animal. Farmers can use this data to optimize their feeding schedules, identify behavioral issues, and improve the overall well-being of the animals.
Data-Driven Nutritional Analysis
Big data and ai are also being used to analyze the nutritional needs of livestock. By examining the animal's dna, researchers can determine the optimal feed composition and supplements needed for optimal growth, health, and productivity. This technology helps farmers reduce feed costs while improving the quality of their livestock products.
Big data and ai have revolutionized the way livestock farmers manage their herds. Thanks to these technologies, farmers can now make data-driven decisions about everything from animal health to feed composition, leading to increased efficiency and profitability.
Big Data & Ai In Supply Chain Management
Supply chain management has a critical role to play in the agriculture industry. Fortunately, technology has brought some significant solutions in this field. With big data and ai, farming is not only getting smarter, but also more efficient and agile than ever.
Here are some ways in which big data and ai are revolutionizing the traditional agriculture supply chain:
Rfid And Automated Inventory Control
Radio-frequency identification (rfid) systems are actively used to track products, production lines, and inventory levels.
They assist farmers and agribusinesses with the automated control of inventory in real-time.
By reducing processing and inventory time, farmers can efficiently allocate resources and reduce waste.
Rfid technology can also be linked with blockchain to track the safety and quality of food products in transit.
Predictive Logistics And Delivery
By leveraging big data analytics, ai can be used to predict transport patterns, detect potential delays, and adjust delivery schedules accordingly.
Predictive logistics help to optimize and improve transport routes, ensuring timely delivery of goods.
Automated route planning ensures that crops reach consumers while they're still fresh.
Smart logistics can also help farmers manage field-to-market transportation by selecting the optimal mode of transport and reducing transport losses.
class="wp-block-heading">Smart Warehousing And Storage
Ai-powered storage systems have the ability to process sensory information about crops, such as humidity, temperature, and spoilage, in real-time.
This helps farmers to store harvested crops in optimal conditions to reduce wastage and improve their longevity.
Smart warehousing systems automate the monitoring and control of environmental and physical factors ensuring that crops are kept at a safe and optimal temperature and humidity level.
Traceability And Transparency In The Supply Chain
With ai tracking tools, farmers can track every movement of agricultural products from field to table.
Products are labeled with unique identification codes that provide data on geographical location, processing, and shipping details.
The transparency generated by ai-generated tracking systems ensures traceability to farmers, producers, and consumers resulting in higher accountability across the supply chain.
Moreover, traceability tools such as blockchain enable consumers to have access to transparent information, including the origin, quality and safety of agro-products.
The integration of big data and ai in agriculture supply chain management makes farming more efficient, autonomous and profitable. Ai-enabled tracking technologies help track, monitor and manage the supply chain from end to end, reducing wastage, boosting productivity and enhancing the quality and safety of agricultural products.
Future Of Big Data & Ai In Agritech
The future of big data and ai in agritech is exciting and full of opportunities. Emerging technologies and advances in big data and ai promise to revolutionize the agriculture industry and help farmers produce more food with fewer resources. However, without proper planning, they could also pose several potential challenges for farmers and investors.
In this blog post, we will explore the potential challenges and proposed solutions, opportunities for investment and innovation, and how emerging technologies and ai can change the face of agriculture.
Emerging Technologies And Advances In Big Data And Ai
Precision agriculture using big data and ai: Precision agriculture is a modern farming practice that relies on real-time data analytics to make informed decisions. Farmers can use remote sensors to monitor weather conditions, soil moisture, and crop health in real-time. They can also use data analytics tools to optimize irrigation and fertilization, reduce pests and diseases, and increase crop yields.
Autonomous farming equipment: Autonomous farming equipment, like drones and robots, can help farmers save time and increase productivity. These robots can be used to perform a variety of tasks, such as precision planting, weed detection, and fertilization.
Potential Challenges And Proposed Solutions
Cybersecurity: The agriculture industry relies heavily on technology, which makes it vulnerable to cyberattacks. To overcome cybersecurity challenges, there is a need for robust cybersecurity solutions that can protect farmers' data and equipment from potential cyber threats.
Data privacy: The collection and sharing of farmers' data raise concerns about data privacy. To overcome data privacy challenges, there is a need for strict data protection laws to ensure that farmers' data is not misused.
Opportunities For Investment And Innovation
Smart farming solutions: Innovative smart farming solutions using emerging technologies and ai have the potential to revolutionize the agriculture industry. Entrepreneurs and investors can invest in developing solutions that can help farmers save time and reduce costs.
Digital marketplaces: Digital marketplaces for farm produce can help farmers overcome market inefficiencies and connect them with potential buyers. These marketplaces can help farmers increase their profits by eliminating middlemen.
The future of big data and ai in agritech is promising, but there are several potential challenges that need to be addressed. By investing in emerging technologies and ai, farmers can not only increase their yields but also contribute towards sustainable agriculture and tackle global food crises.
It's time for entrepreneurs, investors, and policymakers to come together to unlock the full potential of agritech.
Frequently Asked Questions Of How Is Big Data And Ai Being Utilized In Agritech?
What Is Agritech?
Agritech is the use of technology in agriculture to improve farming methods.
What Is Big Data In Agritech?
Big data in agritech refers to the collection and analysis of large sets of data to improve agricultural practices.
How Is Artificial Intelligence Used In Agritech?
Artificial intelligence in agritech is used for crop monitoring, disease detection, and yield prediction to improve farming practices.
What Is Precision Agriculture?
Precision agriculture is the use of technology to optimize crop production, reduce waste and increase profits by accurately measuring and monitoring crop data.
What Are The Benefits Of Using Big Data In Agritech?
Big data in agritech provides farmers with valuable insights on crop yield, soil health, weather, and pest control, which ultimately increases production.
How Is Machine Learning Being Used In Agritech?
Machine learning in agritech is used to analyze and predict crop yield, detect diseases, and optimize irrigation.
What Are The Challenges Of Using Big Data And Ai In Agritech?
Challenges include data privacy, lack of technical skills, and difficulty in implementing and managing the technology.
How Is Iot Being Utilized In Agritech?
Iot in agritech is used for real-time crop monitoring, soil moisture sensing, and gps tracking for precision agriculture.
What Role Do Robotics Play In Agritech?
Robotics in agritech are used for harvesting, planting, and weeding, making it more efficient and improved than traditional farming methods.
What Does The Future Hold For Agritech And Technology?
Technology will continue to advance in agritech, enabling farmers to better monitor and analyze crops for improved yields, reduced waste, and increased profits.
Conclusion
The utilization of big data and ai in the field of agritech is revolutionary and has brought significant advancements in the industry. These technologies have enabled farmers to enhance their productivity, optimize their resources, and maximize their profits. From predictive weather patterns to automated crop harvesting, the potential growth is significant.
The ai and big data-driven monitoring systems have enabled farmers to monitor their crops and soil in real-time, thereby enabling them to make informed decisions. With the adoption of these technologies, agritech has also become more sustainable, helping to minimize the environmental impacts of traditional farming methods.
With the support and advancement of these technologies and new innovations emerging rapidly, the future of agritech looks extremely promising. As we move ahead, we can look forward to more creative solutions to modern-day agricultural challenges, a more eco-friendly approach, and a better tomorrow for us all.