Chatbots help students as they provide instant responses to inquiries and assist in 24/7 access to information. These ai-powered virtual assistants enhance communication, streamline support services, and offer personalized learning experiences, improving student engagement and efficiency in academic tasks.
With chatbots, students can quickly find answers to their questions, receive guidance on course selection, access study materials, and get reminders for deadlines. They also help in monitoring progress, tracking assignments, and providing feedback for improvement. By leveraging natural language processing and machine learning algorithms, chatbots offer an interactive and intelligent learning environment, facilitating self-paced learning and promoting student success.
Students benefit from the convenience and accessibility of chatbots, enabling them to effectively manage their academic journeys.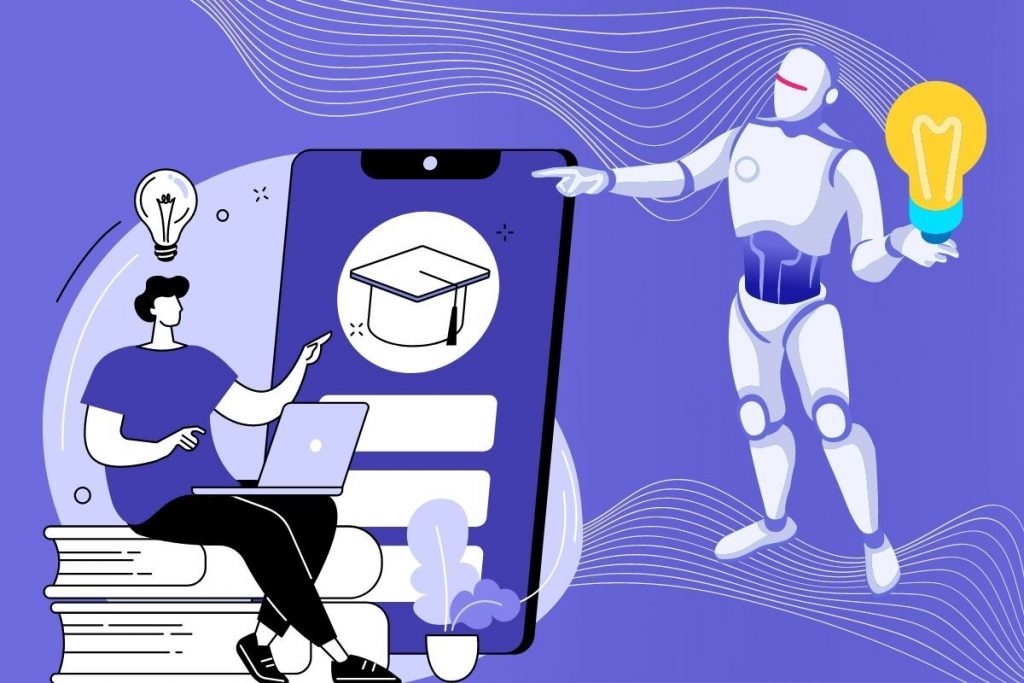 Credit: www.kommunicate.io
Benefits Of Chatbots For Students
Chatbots have proven to be incredibly useful for students in many ways. They provide enhanced accessibility to study materials, making it easier for students to access resources and information. By offering personalized learning experiences, chatbots can adapt to individual students' needs and preferences, helping them learn at their own pace.
Additionally, chatbots offer instantaneous responses to student queries, allowing them to get immediate help and clarification. With chatbots, students no longer have to wait for a teacher or peer to assist them. Instead, they can receive support and guidance whenever they need it.
This enhances their learning experience and promotes self-sufficiency. Overall, chatbots have revolutionized the way students learn and engage with educational content, providing them with valuable resources and real-time assistance.
Real-Life Applications Of Chatbots In Education
Chatbots have proven to be valuable tools for students, providing assistance in a variety of ways. Virtual tutors offer support in a wide range of subjects, allowing students to access help whenever they need it. Beyond academic support, chatbots also assist in college applications and offer career guidance, helping students navigate their educational and professional paths.
Additionally, they can aid in organizational tasks and send reminders to help students stay on top of their schedules. With their ability to provide instant and personalized responses, chatbots have become an indispensable resource for students. As technology continues to advance, these intelligent bots will only become more efficient and effective in meeting the needs of students.
Their convenience and accessibility make them a helpful tool in the modern educational landscape.
Ethical Considerations And Challenges In Chatbot Use
Chatbots have become a valuable tool in the educational landscape, offering numerous benefits to students. However, the use of chatbots also raises ethical considerations and challenges. One of the main concerns is privacy and data security, as chatbots do collect and process personal information.
It is essential to ensure that these chatbots adhere to strict privacy guidelines and protect student data from any unauthorized access. Additionally, there is a growing dependence on technology for student support, which can lead to potential pitfalls. It is crucial to strike a balance between using chatbots as a helpful resource and fostering critical thinking and independent problem-solving skills among students.
Moreover, chatbot interactions must be unbiased and inclusive, avoiding any potential discrimination or exclusion. By addressing these ethical concerns, chatbots can continue to play a valuable role in enhancing the learning experience for students.
Frequently Asked Questions
How Can Chatbots Benefit Students?
Chatbots can benefit students by providing instant answers to their questions and helping them with homework, studying, and organization. They can also assist students in finding resources, providing personalized recommendations, and enhancing their learning experience.
Can Chatbots Improve Students' Productivity?
Yes, chatbots can improve students' productivity by helping them stay organized, manage their time effectively, and set reminders for important tasks. They can also provide motivation, track progress, and offer suggestions for enhancing productivity.
Do Chatbots Provide Personalized Learning Experiences?
Yes, chatbots can provide personalized learning experiences by adapting to individual students' needs, preferences, and learning styles. They can deliver customized content, recommend suitable study materials, and provide feedback and guidance based on students' specific requirements.
How Can Chatbots Assist In Exam Preparation?
Chatbots can assist in exam preparation by providing practice questions, quizzes, and mock tests. They can also offer explanations for correct and incorrect answers, help identify weak areas, and suggest study strategies and resources to improve performance.
Are Chatbots Capable Of Answering Complex Questions?
Yes, chatbots can answer complex questions by using natural language processing (nlp) algorithms to understand and respond to inquiries. They can access vast databases of knowledge and provide accurate and detailed answers to a wide range of subject-related queries.
Can Chatbots Help Students With Career Guidance?
Yes, chatbots can help students with career guidance by providing information about different career paths, required qualifications, and job opportunities. They can offer advice based on students' interests and skills, recommend relevant courses or workshops, and assist in creating a career development plan.
class="wp-block-heading">Conclusion
Incorporating chatbots into a student's life can bring about numerous benefits. With their round-the-clock availability, chatbots can provide instant answers to questions, offer personalized study materials, and even assist with time management and organization. Students can leverage chatbots to enhance their learning experience by receiving feedback on assignments and practicing skills through interactive modules.
The convenience and efficiency of chatbots can help students save time and focus on more critical tasks. Moreover, chatbots can foster self-confidence and independence in students as they navigate their academic journeys. As technology continues to advance, incorporating chatbots into education will likely become more widespread, ensuring that students have access to the resources they need whenever they need them.
So, whether it's a quick question or a comprehensive study guide, chatbots can prove to be valuable companions for students on their path to success.