The main components of the digital economy include online platforms, digital goods and services, and electronic payment systems. The digital economy has revolutionized the way businesses operate and consumers engage with products and services.
Online platforms, such as e-commerce websites and mobile applications, provide a marketplace for businesses to reach a global audience and for consumers to access a wide range of goods and services. Digital goods and services, such as software, media content, and online learning platforms, are accessible and can be distributed digitally, eliminating the need for physical products.
Electronic payment systems facilitate secure and efficient financial transactions, enabling online purchases and digital transactions. These components of the digital economy have transformed industries, providing new opportunities for businesses and enhancing convenience and access for consumers.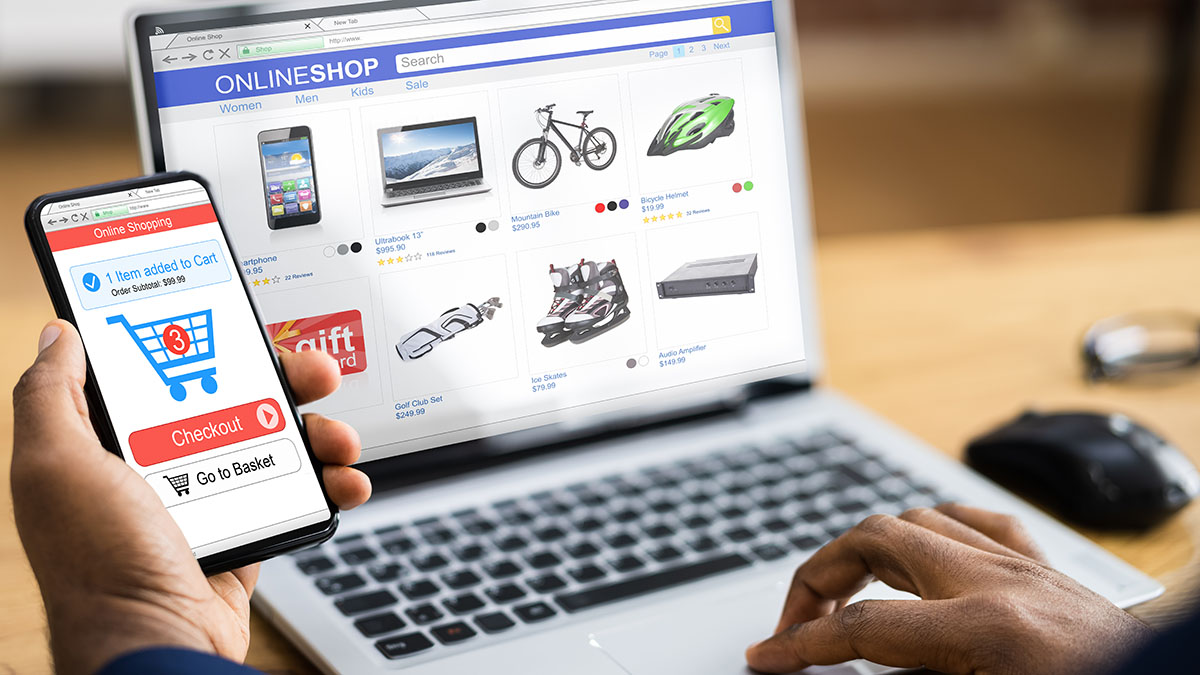 Credit: unctad.org
Rise Of The Digital Economy
The digital economy encompasses diverse components such as e-commerce, digital marketing, online banking, and cloud computing. These elements contribute to the growth and transformation of business models, providing opportunities for innovation and global connectivity. With the rise of technology, the digital economy plays a crucial role in shaping our modern world.
With the rapid advancements in technology, the digital economy has become a driving force in today's business landscape. This transformative shift has brought about numerous changes, revolutionizing the way we work, communicate, and conduct business. From the impact of technology on the economy to the transition from traditional to digital, let's explore the main components of the digital economy.
Impact Of Technology On The Economy:
Enhanced efficiency: Technology has significantly improved productivity and process efficiency, enabling businesses to optimize their operations and streamline workflows.
Increased connectivity: The digital economy has connected individuals and businesses on a global scale, making it easier to collaborate, share information, and access markets worldwide.
Innovation and entrepreneurship: The rise of the digital economy has provided a platform for innovation and entrepreneurship, fostering the development of new products, services, and business models.
Job creation: Technology-driven industries have created new job opportunities, ranging from software development to digital marketing, contributing to economic growth and employment.
class="wp-block-heading">Transition From Traditional To Digital:
Shift in consumer behavior: With the rise of the digital economy, consumers have embraced online shopping, digital media consumption, and online services, triggering a shift away from traditional brick-and-mortar establishments.
Transformation of industries: Many industries have undergone significant transformations due to digitalization, such as the music industry with the advent of streaming services, and the transportation industry with ride-sharing platforms.
Cost-effective solutions: The digital economy offers cost-effective solutions for businesses, such as cloud computing, automation, and virtual collaboration tools, reducing expenses and increasing operational efficiency.
Accessible markets: Digital platforms have provided businesses with access to new markets and customer segments that were previously out of reach, enabling global expansion and market diversification.
The rise of the digital economy has undoubtedly reshaped the business landscape. The impact of technology on the economy has been profound, revolutionizing the way we engage with industries, consume goods and services, and conduct business transactions. As we witness the transition from traditional to digital, it is crucial for businesses and individuals to adapt and harness the opportunities presented by the digital economy to thrive in this new era of interconnectedness and innovation.
Role Of E-Commerce
The main components of the digital economy include e-commerce, which plays a crucial role in facilitating online transactions and the exchange of goods and services. It has opened up new avenues for businesses to reach a global market and for consumers to shop conveniently from the comfort of their homes.
The digital economy also encompasses digital platforms, online advertising, and data analysis, all of which contribute to its growth and development.
E-commerce, also known as electronic commerce, plays a crucial role in the digital economy. It encompasses online financial transactions, online shopping, and the exchange of goods and services over the internet.
Growth And Importance Of Online Retail
The growth of online retail has been phenomenal in recent years. With the convenience it offers, more and more consumers are opting to shop online.
The ease of browsing through a wide range of products and making purchases from the comfort of their homes has made online retail popular.
Online retail provides businesses with a global platform to showcase their products and reach a larger customer base than traditional brick-and-mortar stores.
Benefits Of E-Commerce For Businesses And Consumers
Increased reach: E-commerce breaks geographical barriers, allowing businesses to expand their customer base beyond their local markets. Similarly, consumers can access products and services from anywhere in the world.
Lower costs: Operating an online store can be more cost-effective than a physical store. Businesses save on rent, utilities, and staff, while consumers save on travel expenses and time.
Improved customer experience: E-commerce provides consumers with a seamless shopping experience. They can search for products, compare prices, read reviews, and make purchases with just a few clicks.
Personalization: E-commerce platforms use data to personalize the shopping experience, providing personalized recommendations and offers based on consumer preferences.
Increased competition: E-commerce has opened up opportunities for small businesses and entrepreneurs to compete with larger companies. This fosters innovation and drives down prices, benefiting consumers.
Examples Of Successful E-Commerce Companies
Here are some examples of successful e-commerce companies that have made their mark in the digital economy:
Amazon: The world's largest online marketplace, offering a wide range of products and services.
Alibaba: A global wholesale platform that connects buyers and sellers from around the world.
Ebay: An online auction and shopping website, allowing individuals and businesses to buy and sell a variety of products.
Shopify: A leading e-commerce platform that enables businesses to set up online stores with ease.
Zappos: A popular online shoe and clothing store known for its exceptional customer service.
E-commerce has revolutionized the way businesses operate and consumers shop. Its growth and importance in the digital economy can be attributed to the convenience, reach, cost savings, and personalized experiences it offers. Successful e-commerce companies serve as inspiration for small businesses and entrepreneurs looking to thrive in the digital era.
Digital Payment Systems
Digital payment systems are integral components of the digital economy, enabling seamless transactions and enhancing financial inclusivity. They provide secure and convenient methods of payment, reducing reliance on traditional cash-based transactions and revolutionizing the way businesses and individuals interact in the modern world.
Evolution Of Digital Payment Methods:
Digital payment methods have come a long way, revolutionizing the way we transact online. From traditional payment systems to digital currencies, here is a brief overview of their evolution:
Credit and debit cards: The advent of credit and debit cards paved the way for electronic transactions. These cards eliminated the need for carrying cash and provided a convenient payment option.
Online banking: With the rise of the internet, online banking became widely accessible to users. It allowed individuals to make payments and manage their finances from the comfort of their homes.
E-wallets: E-wallets gained popularity as a secure and convenient method of digital payments. They store users' financial information, allowing seamless transactions both online and offline.
Mobile payments: The proliferation of smartphones brought about a new era of mobile payments. Mobile wallets, like apple pay and google pay, enable users to make purchases using their smartphones, eliminating the need for physical cards.
Cryptocurrencies: The emergence of cryptocurrencies, such as bitcoin, introduced decentralized digital currencies. These digital assets provide a secure and transparent means of making online transactions without the need for intermediaries.
Advantages And Disadvantages Of Different Payment Systems:
Credit and debit cards:
Advantages:
Widely accepted by merchants worldwide.
Convenience of not carrying cash.
Ability to build credit history with responsible use.
Disadvantages:
Potential risk of identity theft and fraud.
May result in overspending if not managed responsibly.
Transaction fees imposed by card issuers and merchants.
E-wallets:
Advantages:
Quick and convenient transactions through mobile devices.
Enhanced security measures, including encryption and biometric authentication.
Ability to store multiple payment methods and loyalty cards in one place.
Disadvantages:
Limited acceptance at some merchants.
Dependency on internet connectivity.
Potential risk of account hacking or unauthorized access.
Mobile payments:
Advantages:
Seamless integration with smartphones, bypassing the need for cards or cash.
Enhanced security through features like tokenization and device authentication.
Convenience of monitoring transaction history and tracking expenses.
Disadvantages:
Limited compatibility with older mobile devices.
Reliance on merchant support for contactless payment technology.
Possibility of privacy concerns surrounding location tracking.
Cryptocurrencies:
Advantages:
Decentralized and secure transactions through blockchain technology.
Elimination of intermediaries, reducing transaction fees and delays.
Potential for investment and future value appreciation.
Disadvantages:
Volatility in cryptocurrency value and market fluctuations.
Limited acceptance by merchants, impacting usability.
Technical complexities for inexperienced users.
Future Trends In Digital Payments:
Digital payments continue to evolve, and several trends are shaping the future of this space:
Contactless payments: The covid-19 pandemic has accelerated the adoption of contactless payments as a hygienic and convenient option for consumers. More businesses are implementing contactless payment systems to meet this growing demand.
Biometric authentication: Biometric authentication methods, such as fingerprint or facial recognition, are gaining prominence in the field of digital payments. These technologies offer improved security and user experience by eliminating the need for pins or passwords.
Internet of things (iot) payments: As smart devices become more prevalent, iot payments are poised to revolutionize the payment landscape. Connected devices, like smartwatches and voice assistants, can facilitate frictionless payments by integrating payment capabilities.
Peer-to-peer (p2p) payments: P2p payment platforms, like venmo and paypal, have become increasingly popular for personal transactions. The convenience of instantly transferring funds between individuals without the need for cash or check is driving the growth of this payment method.
Central bank digital currencies (cbdcs): Governments worldwide are exploring the concept of central bank-issued digital currencies. Cbdcs have the potential to reshape the financial landscape, offering secure and efficient digital payments backed by central banks.
Digital payment systems have transformed the way we conduct transactions, offering convenience, security, and speed. With the continued advancement of technology, the future holds even more exciting prospects for digital payments.
Data And Analytics
Data and analytics are essential components of the digital economy, driving insights and informed decision-making. Harnessing the power of data enables businesses to understand customer behavior, optimize processes, and stay ahead in the competitive market.
Importance Of Data In The Digital Economy:
Data is a crucial component of the digital economy, playing a pivotal role in driving growth and innovation. Here are some key points to understand the significance of data in this context:
Data fuels decision-making: The availability of vast amounts of data allows businesses to make informed decisions based on real-time insights. By analyzing data from various sources, companies can identify patterns, trends, and customer preferences, helping them optimize their strategies and stay competitive in the ever-evolving digital landscape.
Personalization and customer experience: Data enables businesses to personalize their offerings and enhance the overall customer experience. Through the collection and analysis of customer data, companies can tailor their marketing campaigns, product recommendations, and user interfaces to meet individual needs and preferences, leading to higher customer satisfaction and loyalty.
Economic value of data: Data has become a valuable asset that drives economic growth. Companies that effectively leverage data gain a competitive edge, as they can develop innovative products and services, unlock new revenue streams, and create more efficient business models. The ability to monetize data has transformed the way organizations operate and has become a critical driver of success in the digital economy.
Role Of Analytics In Decision-Making:
Data analytics plays a vital role in deriving meaning and value from the vast amount of data available in the digital economy. Here's how analytics contributes to decision-making:
Extracting actionable insights: Analytics tools and techniques help businesses extract actionable insights from complex data sets. By applying statistical analysis, data mining, and machine learning algorithms, companies can identify patterns, correlations, and trends in data, allowing them to make data-driven decisions with confidence.
Predictive and prescriptive analytics: Advanced analytics techniques such as predictive and prescriptive analytics enable businesses to forecast future outcomes and optimize decision-making processes. By using historical data and statistical modeling, companies can anticipate trends, anticipate customer behavior, and optimize various aspects of their operations, such as supply chain management and resource allocation.
Business intelligence and reporting: Analytics provides businesses with the tools to generate comprehensive reports and dashboards, offering critical insights into key performance indicators (kpis) and performance metrics. These visual representations of data enable organizations to monitor progress, identify areas for improvement, and make data-driven decisions at both strategic and operational levels.
Privacy And Security Concerns In Data Collection:
While data and analytics offer numerous benefits to the digital economy, privacy and security concerns surround the collection and management of data. Here are some key considerations:
Data privacy regulations: With the increasing importance of data, privacy regulations have become more stringent. Governments worldwide have introduced regulations like the general data protection regulation (gdpr) and the california consumer privacy act (ccpa) to protect individuals' personal information. Businesses must ensure compliance with these regulations to avoid penalties and maintain customer trust.
Data breaches and security risks: As data collection and storage increase, the risks of data breaches and cyber-attacks also escalate. Companies need robust security measures to safeguard sensitive customer information from unauthorized access and breaches. Implementing encryption, strong access controls, and regular security audits are essential in mitigating these risks.
Ethical considerations: The ethical use of data is gaining attention in the digital economy. Organizations must be transparent about how data is collected, used, and shared, ensuring they obtain informed consent from individuals. Respecting privacy preferences and providing individuals with control over their data fosters trust, which is crucial for maintaining a positive brand reputation and customer loyalty.
Data and analytics are fundamental components of the digital economy. By understanding the importance of data, leveraging analytics for decision-making, and addressing privacy and security concerns, businesses can harness the power of data to drive growth, innovation, and competitive advantage in the digital era.
Sharing Economy
The digital economy comprises various key components such as the sharing economy, where individuals share resources and services through online platforms, fostering collaboration and cost-effective solutions. This emerging model is revolutionizing traditional industries and facilitating peer-to-peer transactions.
Definition And Concept Of The Sharing Economy:
In today's digital era, the concept of the sharing economy has gained significant popularity. Also known as the collaborative economy, this economic system allows individuals to share resources and services with one another through online platforms. It fosters the idea that people can utilize underutilized assets, such as their homes, cars, or time, to meet the needs of others.
It is a peer-to-peer based model, connecting buyers and sellers directly without the need for traditional intermediaries. The sharing economy embraces the principles of sustainability, affordability, and convenience, generating a win-win situation for both providers and consumers.
Examples Of Successful Sharing Economy Platforms:
Airbnb: This platform enables individuals to rent out their spare rooms or entire properties to travelers. It has revolutionized the hospitality industry by providing more affordable and unique accommodation options.
Uber: Uber is a ride-sharing platform that connects passengers with drivers. It offers a convenient and often cost-effective alternative to traditional taxis.
Taskrabbit: Taskrabbit is a platform where users can outsource various tasks, such as cleaning, moving, or assembling furniture, to individuals who are willing to provide these services. It allows people to make money by utilizing their skills and helps those in need of assistance.
Peerby: Peerby allows users to borrow or lend items from their neighbors, promoting sustainability and reducing wasteful consumption.
Upwork: Upwork is a freelancing platform that brings together businesses and freelancers in various fields, allowing companies to access a global talent pool and individuals to find work opportunities.
Benefits And Challenges Of The Sharing Economy:
Benefits:
Enhanced convenience: The sharing economy provides easy access to goods and services, often delivered at the consumer's doorstep.
Cost savings: Sharing economy platforms can offer more affordable alternatives compared to traditional options.
Flexibility and income generation: Individuals can earn additional income by sharing their resources or skills, and users can find services tailored to their specific needs.
Sustainability: The sharing economy promotes a sustainable lifestyle by encouraging the reuse and sharing of resources, reducing waste and environmental impact.
Challenges:
Trust and safety: As sharing economy platforms involve transactions between strangers, trust and safety concerns can arise.
Regulatory issues: Traditional industries may face challenges when adapting to the disruptive nature of the sharing economy, leading to conflicts and debates regarding regulations and compliance.
Unequal distribution of benefits: The sharing economy can create income inequality if not properly regulated, as some participants may benefit more than others.
Lack of standardization: The variety of sharing economy platforms may result in inconsistencies in terms of quality, pricing, and service standards.
Overall, the sharing economy has transformed the way people access and utilize resources, offering new opportunities for economic participation and resource optimization. While it brings numerous benefits, it also requires careful consideration of its challenges to ensure a sustainable and inclusive future for all participants.
Digital Advertising
Digital advertising is a vital component of the digital economy. It helps businesses reach their target audience and promote their products or services through online channels such as social media, search engines, and websites. This form of advertising enables precise targeting, real-time tracking of campaign performance, and the opportunity to engage with customers in a more personalized way.
Importance Of Digital Advertising In The Digital Economy
The digital economy has revolutionized the way businesses operate, and digital advertising plays a crucial role in this ecosystem. Here's why digital advertising is essential:
Reach: Digital advertising allows businesses to reach a vast audience across the globe, maximizing their brand exposure and increasing their chances of attracting potential customers.
Cost-effective: Compared to traditional advertising methods, digital advertising offers a more affordable way for businesses to promote their products or services. It provides scalable options for businesses of all sizes, ensuring that they can invest in advertising while staying within their budget.
Personalization: Digital advertising enables businesses to deliver personalized content tailored to their target audience's interests, preferences, and demographics. This level of customization enhances the effectiveness of advertising campaigns, resulting in higher engagement and conversions.
Data-driven insights: One of the significant advantages of digital advertising is the ability to collect and analyze data. By tracking metrics such as impressions, clicks, and conversions, businesses can gain valuable insights into the performance of their advertising campaigns. This data helps them optimize their strategies, ensuring that their ads are continuously improving and generating better results.
Competitive advantage: In a digital-first world, businesses that embrace digital advertising gain a competitive edge over those that rely solely on traditional marketing methods. By leveraging digital platforms and technologies, businesses can reach their target audience more effectively and stay ahead of the competition.
Different Forms Of Digital Advertising
Digital advertising encompasses various forms that businesses can utilize to promote their offerings. Here are some of the most common ones:
Search engine marketing (sem): This form of digital advertising involves bidding on keywords and placing ads in search engine result pages. It helps businesses appear prominently when users search for relevant products or services.
Display advertising: Display ads appear on websites and apps in the form of banners, images, or videos. They aim to capture the user's attention and generate brand awareness or direct traffic to a specific webpage.
Social media advertising: With the widespread use of social media platforms, advertising on platforms like facebook, instagram, twitter, and linkedin has become highly effective. These platforms offer advanced targeting options and provide businesses with the opportunity to engage with their target audience.
Video advertising: Video ads are an engaging way for businesses to convey their message. Platforms like youtube and other video hosting platforms allow businesses to place their video ads before, during, or after the content users are watching.
Targeting Strategies And Measurement
Digital advertising offers various targeting strategies and measurement metrics to ensure that businesses effectively reach the right audience and measure the success of their campaigns. Here are some commonly used targeting strategies and measurement metrics:
Demographic targeting: Businesses can target specific demographics such as age, gender, location, or income to ensure their ads reach the most relevant audience.
Behavioral targeting: This strategy involves targeting users based on their online behavior or interests. By analyzing users' browsing activities, businesses can deliver ads tailored to their preferences and increase the chances of conversion.
Remarketing: Remarketing enables businesses to reach users who have previously interacted with their website or app. It allows for targeted ads that remind interested users and encourage them to complete a desired action.
Key performance indicators (kpis): Kpis are specific metrics used to measure the success of digital advertising campaigns. Common kpis include impressions, click-through rates (ctrs), conversions, and return on investment (roi).
Digital advertising is a vital component of the digital economy, offering businesses the ability to reach a broader audience, personalize their campaigns, gather valuable insights, and gain a competitive advantage. Utilizing various forms of digital advertising and employing effective targeting strategies and measurement metrics can maximize the impact of advertising efforts and drive business growth.
Cybersecurity
The main components of the digital economy include data, connectivity, and cybersecurity. As businesses increasingly rely on digital systems, protecting sensitive information and preventing cyber attacks becomes crucial to ensure a secure online environment for individuals and organizations alike.
Growing Importance Of Cybersecurity
In the digital age, cybersecurity has become increasingly vital as our dependence on technology and connectivity continues to grow. Protecting sensitive information, preventing cyber threats, and ensuring the safety of digital transactions have become essential components of the digital economy.
Let's explore the growing importance of cybersecurity and the measures that can be taken to safeguard against cyber attacks.
Types Of Cyber Threats And Attacks
Cyber threats come in various forms, each with the potential to cause significant damage to individuals, businesses, and even nations. Understanding the different types of cyber threats can help us better grasp the risks involved and take appropriate preventive measures.
Here are some common types of cyber threats and attacks:
Phishing: Deceptive emails or websites designed to trick individuals into revealing sensitive information, such as passwords or credit card details.
Malware: Malicious software that can infect computers, steal data, or cause system damage.
Ransomware: A type of malware that encrypts files, holding them hostage until a ransom is paid.
Distributed denial of service (ddos) attacks: Overloading servers or networks with a flood of traffic, making them inaccessible to genuine users.
Social engineering: Manipulating individuals to disclose confidential information or gain unauthorized access by exploiting psychological vulnerabilities.
Measures To Protect Against Cyber Attacks
To mitigate the risks posed by cyber threats, implementing robust security measures is crucial. By adopting proactive strategies, individuals and organizations can reduce the likelihood of falling victim to cyber attacks. Here are some vital measures to protect against cyber attacks:
Regularly update software and systems to patch vulnerabilities and protect against the latest threats.
Use strong and unique passwords, changing them regularly, and enabling two-factor authentication (2fa) whenever possible.
Educate employees, friends, and family about cybersecurity best practices to promote awareness and minimize the risk of human error.
Maintain secure backups of important data to prevent data loss in the event of a ransomware attack or system failure.
Employ reliable antivirus and anti-malware software to detect and prevent malicious code from infecting devices.
Implement a firewall to monitor and control incoming and outgoing network traffic, preventing unauthorized access.
Invest in cybersecurity training and certifications to ensure competence and stay up to date with evolving threats and defense mechanisms.
Regularly conduct comprehensive security audits and vulnerability assessments to identify and address any weaknesses in the system.
By understanding the growing importance of cybersecurity, recognizing the varied types of cyber threats, and implementing effective protective measures, individuals and businesses can fortify their digital presence and contribute to a more secure digital economy. Stay vigilant, stay informed, and always prioritize cybersecurity to safeguard your valuable assets.
Skills And Jobs In The Digital Economy
The digital economy is comprised of various components, such as e-commerce, digital marketing, data analytics, and web development, which all require specialized skills. Job opportunities in this field are vast, ranging from digital marketers to software developers, creating a demand for individuals with expertise in the digital realm.
The digital economy is a dynamic and rapidly evolving ecosystem that encompasses various components. One crucial aspect of the digital economy is the skills and jobs it generates. In this section, we will explore the skills in demand, the impact of automation and ai on jobs, and strategies for adapting to the changing job market.
Digital Skills In Demand:
Data analysis and interpretation: With the massive amounts of data being generated in the digital landscape, the ability to analyze and interpret this data is highly sought after. Companies are looking for individuals who can extract meaningful insights and make data-driven decisions.
Digital marketing expertise: As businesses increasingly shift their focus to online platforms, digital marketing skills become essential. Proficiency in areas such as search engine optimization (seo), social media marketing, and content creation and distribution are in high demand.
Cybersecurity knowledge: With the rise in cyber threats, companies are actively seeking professionals who possess strong cybersecurity skills. The ability to identify vulnerabilities, develop robust security measures, and mitigate risks is critical in safeguarding sensitive data and systems.
Programming and coding skills: The demand for coding and programming skills continues to soar as technology becomes increasingly intertwined with various industries. Proficiency in languages such as python, java, and html opens up a plethora of job opportunities.
Impact Of Automation And Ai On Jobs:
Job displacement: Automation and ai technologies have the potential to replace certain tasks and job roles. Repetitive and routine tasks are more likely to be automated, leading to a potential shift in job requirements and skill sets.
Job transformation: While certain jobs may be at risk of automation, there will also be a transformation of existing roles. Automation technologies can streamline processes, allowing workers to focus on more strategic and creative tasks that require human ingenuity.
New job opportunities: The evolving digital economy also brings forth new job opportunities that were previously unheard of. Roles in fields like artificial intelligence, machine learning, data science, and virtual reality are emerging and gaining prominence.
Strategies For Adapting To The Changing Job Market:
Lifelong learning: Embracing a mindset of continual learning is crucial in the digital economy. Upskilling and reskilling are essential to stay relevant and adaptable in a rapidly evolving job market. Seek out courses, certifications, and workshops to enhance your skills.
Flexibility and adaptability: Embrace change and be open to new opportunities. Develop a flexible mindset that allows you to navigate the shifting job market and explore different career paths.
Networking and collaboration: Building a strong professional network can provide valuable insights, connections, and potential job opportunities. Engage in industry events, online communities, and networking platforms to stay connected and expand your professional circle.
Emphasize transferable skills: Focus on developing skills that are transferable across industries and job roles. Skills such as critical thinking, problem-solving, communication, and adaptability will always be in demand, regardless of technological advancements.
The digital economy brings forth a multitude of opportunities, but it also requires individuals to adapt and evolve. By staying abreast of skills in demand, understanding the impact of automation and ai, and employing effective strategies for navigating the job market, individuals can thrive in the digital economy.
Frequently Asked Questions Of What Are The Main Components Of The Digital Economy?
What Are The Main Components Of The Digital Economy?
The main components of the digital economy include e-commerce, digital advertising, and data analytics. E-commerce refers to online buying and selling of goods and services. Digital advertising involves the promotion of products or services through online channels. Data analytics involves the collection, analysis, and interpretation of data to make informed business decisions.
These components work together to drive the growth and innovation of the digital economy.
How Does E-Commerce Contribute To The Digital Economy?
E-commerce plays a significant role in the digital economy by providing a platform for online buying and selling. It enables businesses to reach a global audience, expand their customer base, and increase sales. E-commerce also fosters innovation and competition, leading to the development of new products and services.
With the convenience and accessibility it offers, e-commerce drives the growth of the digital economy.
Why Is Digital Advertising Important In The Digital Economy?
Digital advertising is crucial in the digital economy as it allows businesses to connect with their target audience and promote their products or services effectively. It offers precise targeting options, allowing companies to reach specific demographics and maximize their advertising roi.
Digital advertising also provides valuable insights through data analytics, enabling businesses to refine their marketing strategies and drive growth in the digital economy.
How Does Data Analytics Contribute To The Digital Economy?
Data analytics plays a vital role in the digital economy by providing businesses with valuable insights and actionable intelligence. It helps companies understand consumer behavior, market trends, and preferences, allowing them to make informed decisions to drive growth and profitability.
Data analytics also facilitates personalized user experiences, improves operational efficiency, and drives innovation, making it an essential component of the digital economy.
Conclusion
Understanding the components of the digital economy is essential for businesses and individuals alike. The growth of the digital economy has led to transformative changes in how we work, communicate, and conduct transactions. The main components of the digital economy include e-commerce, digital payments, digital marketing, big data analytics, and cloud computing.
E-commerce has revolutionized the way we shop, providing convenience and a global marketplace. Digital payments have made transactions faster and more secure. Digital marketing has empowered businesses to reach new audiences and increase brand visibility. Big data analytics has allowed companies to make informed decisions based on customer insights.
And cloud computing has provided scalable and cost-effective solutions for businesses of all sizes. By harnessing the power of these components, businesses can thrive in the digital economy and individuals can benefit from the convenience and opportunities it offers. It is crucial for organizations and individuals to continuously adapt and embrace the digital economy to stay relevant and competitive in today's fast-paced world.