The digital economy is revolutionizing the world, impacting every aspect of our lives and driving significant changes. In the modern era, the digital economy has become a transformative force, reshaping industries, economies, and societies across the globe.
With the proliferation of digital technologies, businesses are adopting new models, enabling them to reach a wider audience, increase efficiency, and offer innovative products and services. Moreover, the digital economy has led to the rise of new industries, such as e-commerce, online marketplaces, and digital platforms, creating opportunities for entrepreneurs and startups.
This shift towards digitization is not only changing the way business is conducted but is also influencing consumer behavior, communication methods, and the overall way we interact with the world. As digital technologies continue to evolve, the digital economy will play an even greater role in transforming the world and shaping its future.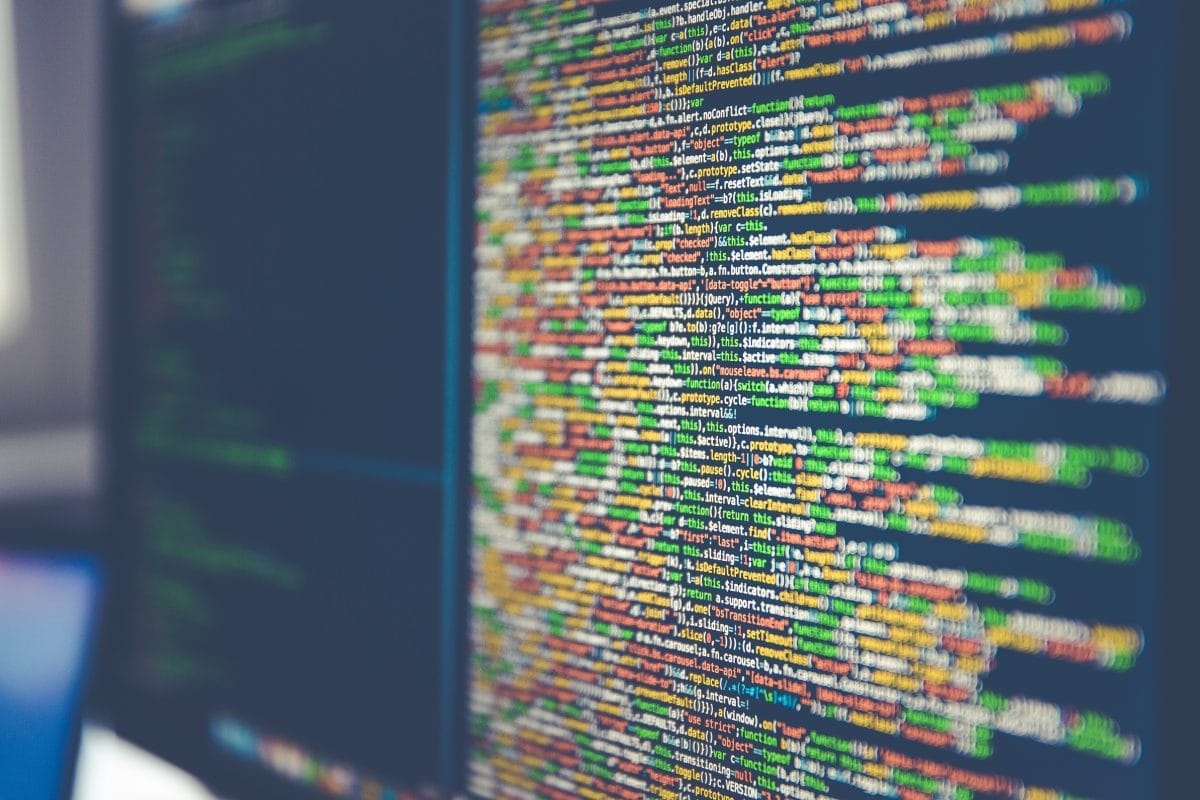 Credit: globaleurope.eu
The Transformation Of Traditional Industries Through Digital Innovation
Digital innovation is revolutionizing traditional industries, driving a transformation that is reshaping the world. The digital economy's impact is evident everywhere, with advancements in technology driving progress and opening new doors for businesses globally.
The digital economy has ushered in a wave of transformation, revolutionizing traditional industries through digital innovation. From disruption of business models to the emergence of new growth opportunities, the impact has been significant. Let's delve into the three key aspects of this transformation.
Transformation Of Industries And Sectors:
Manufacturing: Automation and data analytics have revolutionized the manufacturing sector, leading to faster production cycles, improved quality control, and increased cost-effectiveness.
Healthcare: Digital technologies have enhanced patient care through telemedicine, remote monitoring, electronic health records, and ai-powered diagnostics, enabling healthcare providers to deliver more personalized and efficient services.
Retail: E-commerce has transformed the retail landscape, offering consumers the convenience of online shopping, personalized recommendations, and seamless transactions. Brick-and-mortar stores are adapting by integrating online and offline experiences, creating omnichannel strategies.
Finance: Fintech innovations such as mobile banking, digital wallets, and peer-to-peer lending have disrupted traditional banking systems, providing greater access to financial services, reducing costs, and enabling financial inclusion.
class="wp-block-heading">Disruption Of Traditional Business Models:
Sharing economy: Platforms like uber and airbnb have disrupted traditional industries by connecting people with underutilized resources (such as cars and homes), enabling peer-to-peer transactions and challenging established players.
Media and entertainment: Streaming services like netflix and spotify have disrupted the traditional broadcast and music industries, changing how we consume content and giving rise to personalized experiences.
Transportation: Ride-hailing services like lyft and grab have disrupted the taxi industry, offering a more convenient and efficient mode of transportation, while autonomous vehicles are set to transform the industry further.
Opportunities For Growth And Innovation:
Startups: The digital economy has lowered barriers to entry, providing opportunities for startups to innovate and disrupt established industries. Entrepreneurs can leverage digital technologies to create new business models and tap into niche markets.
Remote work and freelancing: The digital economy has enabled remote work and freelancing opportunities, providing individuals the flexibility to work from anywhere in the world and opening up new avenues for professionals across various sectors.
Big data and analytics: The digital economy generates a vast amount of data, and organizations can harness this data to gain insights, improve decision-making, personalize customer experiences, and develop innovative products and services.
The digital economy has transformed traditional industries and sectors through digital innovation. It has disrupted business models, opened up new growth opportunities, and sparked innovation and entrepreneurship. As the digital revolution continues, industries and businesses must adapt and embrace digital technologies to thrive in this new era.
How Digitalization Is Reshaping The Global Economy
The global economy is being transformed by digitalization, reshaping industries and creating new opportunities. This shift towards the digital economy has brought about significant changes in how businesses operate, collaborate, and reach customers worldwide. The impact of digitalization is evident in various sectors, including e-commerce, finance, and technology, driving innovation and growth on a global scale.
With the advent of the digital age, the global economy is undergoing a significant transformation. Digitalization has brought about several fundamental changes in the way businesses operate and how they interact with customers and markets. This article explores three key ways in which digitalization is reshaping the global economy:
Increased Connectivity And Globalization
Global connectivity through the internet has opened up immense opportunities for businesses to expand their reach and tap into new markets.
The digital economy has brought nations and economies closer together, allowing for seamless communication and collaboration across borders.
Businesses can now connect with customers from around the world, leading to increased trade and cultural exchange.
Access To New Markets And Customers
Digitalization has paved the way for businesses to access previously untapped markets and customers.
Online platforms and marketplaces enable businesses to reach a global audience, eliminating geographical barriers.
Small and medium-sized enterprises (smes) can now compete on a level playing field with larger corporations, reaching a broader customer base through efficient digital marketing strategies.
class="wp-block-heading">Changing Dynamics Of Supply And Demand
The digital economy has disrupted traditional supply chain models, leading to a shift in the dynamics of supply and demand.
Consumers now have access to a vast array of products and services from around the world, giving rise to increased competition.
Businesses can respond quickly to changing customer demands through real-time data analytics and personalized marketing approaches.
The digitalization of the global economy has brought about profound changes. Increased connectivity and globalization have expanded the reach of businesses, enabling access to new markets and customers. The dynamics of supply and demand have also shifted, with businesses adapting to the digital landscape.
It is crucial for organizations to embrace digitalization to stay competitive and thrive in this rapidly evolving global economy.
The Evolving Landscape Of Work And Employment
The digital economy is revolutionizing the world of work and employment, leading to a rapidly evolving landscape. Technology and digital platforms have opened up new opportunities, transformed traditional industries, and created new jobs, enabling a more flexible and connected global workforce.
This has changed how businesses operate and how individuals engage in work, shaping the future of employment.
Automation And The Future Of Work
As we move further into the digital age, automation is revolutionizing the landscape of work and employment. Here are some key aspects to consider:
Job displacement: With the rise of automation, some jobs may become obsolete, leading to concerns about job displacement. However, it also opens up new opportunities for different roles in managing, designing, and maintaining automated systems.
Increased productivity: Automation enhances productivity by streamlining processes and reducing errors. Machines can perform repetitive tasks more efficiently, freeing up human workers to focus on creativity, problem-solving, and strategic decision-making.
Skills in demand: As automation becomes more prevalent, certain skills will be in high demand. These include technical skills related to robotics, artificial intelligence, data analysis, and programming. Additionally, soft skills such as creativity, critical thinking, and adaptability will become increasingly valuable.
Job transformation: Rather than completely replacing jobs, automation tends to transform them. It augments human capabilities and facilitates more efficient workflows. Jobs that require human interaction, emotional intelligence, and complex problem-solving are less likely to be automated.
Collaborative work: Automation enables collaboration between humans and machines, leading to new work models. Instead of fearing automation, individuals and organizations can embrace it as a tool that enhances human potential and enables more effective teamwork.
Emergence Of Remote And Flexible Work Opportunities
The digital economy has brought about a significant shift in how work is structured and where it is conducted. Consider the following aspects of remote and flexible work opportunities:
Location independence: Remote work allows individuals to work from anywhere, eliminating the need for commuting and opening up opportunities for individuals in rural areas or those with mobility constraints.
Work-life balance: Flexible work arrangements enable individuals to better balance their personal and professional responsibilities. They have the freedom to create schedules that suit their needs, leading to increased job satisfaction and overall well-being.
Cost savings: Remote work reduces costs associated with office space, commuting, and other related expenses. This benefits both employees and employers by reducing overhead and increasing the potential for higher earnings.
Global talent pool: Remote work opportunities allow organizations to tap into a global talent pool. Employers can hire individuals from different parts of the world, leveraging diverse perspectives and skillsets.
Technology-enabled collaboration: Advances in technology have made it easier for remote teams to collaborate effectively. With tools like video conferencing, project management software, and instant messaging, remote workers can communicate and collaborate seamlessly.
Upskilling And Reskilling For Digital Jobs
In a rapidly evolving digital economy, upskilling and reskilling are key to staying relevant in the job market. Consider the following points:
Lifelong learning: Continuous learning is essential for adapting to the changing demands of the digital economy. Upskilling and reskilling allow individuals to acquire new knowledge and develop new capabilities throughout their careers.
Digital literacy: As technology becomes deeply ingrained in various aspects of work, digital literacy is crucial. It includes proficiency in utilizing digital tools, understanding data analytics, and navigating online platforms.
Industry-specific skills: Digital transformation is reshaping industries, requiring workers to acquire industry-specific digital skills. These skills may involve data analysis, cybersecurity, artificial intelligence, or e-commerce expertise, among others.
Collaboration with educational institutions: Employers and educational institutions can collaborate to bridge the skills gap. Offering specialized courses, internships, and apprenticeships can help individuals gain hands-on experience in digital jobs.
Soft skills development: While digital skills are important, soft skills remain equally relevant. Skills like communication, adaptability, leadership, and emotional intelligence enhance an individual's ability to work effectively in a digital work environment.
By understanding the impact of automation, embracing remote and flexible work opportunities, and investing in upskilling and reskilling, professionals can adapt to the evolving landscape of work and employment in the digital economy.
Narrowing Or Widening The Gap?
The digital economy is reshaping the world, either by creating new opportunities or exacerbating existing disparities. Its impact is profound and far-reaching, transforming industries, employment patterns, and socio-economic landscapes globally. As technology advances, the digital divide may either narrow or widen, posing both challenges and possibilities for individuals, businesses, and societies.
The digital economy is rapidly transforming the world we live in, bringing about both opportunities and challenges. One significant aspect of this transformation is the impact it has on the gap between different segments of society. In this section, we will explore how the digital economy both narrows and widens this gap, focusing on two key factors: access to digital technologies and services, and the uneven distribution of digital skills and opportunities.
Access To Digital Technologies And Services:
In recent years, access to digital technologies and services has become more widespread, allowing individuals from various backgrounds to participate in the digital economy.
The internet has become more accessible, with the increasing availability of affordable smartphones and improved connectivity in many regions.
Access to digital technologies and services empowers individuals to engage in e-commerce, online education, remote work, and other digital activities that can enhance their socio-economic well-being.
Uneven Distribution Of Digital Skills And Opportunities:
However, the digital economy also amplifies existing socio-economic disparities, as not everyone has equal access to digital skills and opportunities.
Certain populations, such as low-income individuals, rural communities, and marginalized groups, may lack the necessary resources, education, or support to fully participate in the digital economy.
This uneven distribution perpetuates the gap between the digitally skilled and the digitally disadvantaged, further exacerbating existing inequalities.
Adopting strategies to address the digital divide and promote inclusivity is crucial in harnessing the full potential of the digital economy. Governments, organizations, and communities must work together to ensure equal access, opportunities, and support for all individuals.
While the digital economy has the potential to narrow the gap by providing access to technologies and services, it can also widen the divide due to disparities in digital skills and opportunities. By acknowledging these challenges and taking proactive measures, it is possible to bridge the gap and create a more inclusive digital society.
Harnessing The Power Of Data For Economic Growth
Harnessing the power of data is transforming the digital economy and fueling global economic growth. Embracing this change is vital for businesses to capitalize on the opportunities and challenges brought by the digital era.
In today's digital age, data is king. The collection and analysis of big data have become vital for businesses, governments, and economies as they strive for growth and development. By harnessing the power of data, we can unlock invaluable insights and drive economic progress.
Let's explore how the digital economy is changing the world through the effective utilization of data:
Collection And Analysis Of Big Data:
Data collection is the process of gathering large volumes of information from various sources such as social media, sensors, and online transactions.
This abundance of data allows us to understand consumer behavior, track trends, and make informed business decisions.
Analyzing big data enables us to identify patterns, correlations, and market opportunities that were previously elusive.
With advanced data analytics tools and techniques, businesses can gain a competitive edge by:
Improving operational efficiency and reducing costs through process optimization.
Enhancing product development and innovation by understanding customer preferences and demands.
Optimizing supply chain management to streamline logistics and improve delivery times.
Personalized Marketing And Customer Experiences:
Thanks to data-driven insights, businesses can now provide highly personalized marketing campaigns and tailored customer experiences.
By analyzing customer data, companies can understand individual preferences and deliver targeted advertisements.
Personalization fosters customer loyalty, increases engagement, and boosts conversion rates.
Through data-driven personalization, businesses can:
Create customized recommendations based on previous purchases and browsing history.
Develop personalized email marketing campaigns that provide relevant content and offers.
Deliver personalized website experiences by showcasing relevant products and services.
Data Privacy And Security Concerns:
As the collection and analysis of data become more prevalent, concerns about data privacy and security arise.
Safeguarding sensitive personal information is paramount to maintaining consumer trust and compliance with regulations.
To address data privacy and security concerns, businesses and governments should:
Implement robust data protection measures, such as encryption and secure storage.
Educate consumers about data usage and provide transparent opt-out options.
Comply with relevant privacy regulations, such as gdpr and ccpa.
In Conclusion,
Harnessing the power of data is revolutionizing the digital economy and changing the world as we know it. With the collection and analysis of big data, businesses can make informed decisions, optimize operations, and provide personalized experiences to customers. However, it is critical to address data privacy and security concerns to maintain consumer trust and the ethical use of data.
As the digital economy continues to evolve, the effective utilization of data will continue to drive economic growth and shape our future.
How Digitalization Can Drive Economic Progress
Digitalization is reshaping the global economy, driving economic progress by revolutionizing industries and expanding business opportunities. With the digital economy changing the world, organizations can leverage technology to streamline operations, enhance productivity, and reach new markets, leading to increased competitiveness and economic growth.
Digitalization, the process of integrating digital technology into various aspects of society, has had a profound impact on the global economy. By leveraging digital tools and platforms, businesses, communities, and individuals can unlock new opportunities for economic progress. Here are some ways in which digitalization is driving economic growth:
Improving Efficiency And Productivity:
Automation: Digital technologies enable the automation of repetitive and mundane tasks, freeing up human resources to focus on more strategic and value-added activities.
Streamlined processes: Through digitalization, organizations can optimize their operations, reduce inefficiencies, and improve the overall productivity of their workforce.
Access to real-time data: Digital tools allow businesses to collect, analyze, and utilize vast amounts of data in real-time, enabling data-driven decision-making and driving operational efficiency.
Fostering Entrepreneurship And Innovation:
Lower barriers to entry: Digitalization has significantly reduced the costs and barriers associated with starting a business, enabling aspiring entrepreneurs to launch innovative ventures more easily.
Global reach: Digital platforms provide businesses with unprecedented access to global markets, allowing them to expand their customer base and unlock new growth opportunities.
Collaboration and knowledge sharing: Digital tools facilitate collaboration and information sharing, fostering a culture of entrepreneurship and innovation within communities and industries.
Enabling Financial Inclusion And Economic Empowerment:
Access to financial services: Digitalization has democratized access to financial services, allowing individuals and businesses, especially in underserved areas, to leverage digital banking, mobile payments, and microcredit solutions.
Empowering micro-entrepreneurs: Digital platforms enable micro-entrepreneurs, such as freelancers and gig workers, to connect with clients and access income opportunities, driving economic empowerment at the grassroots level.
Closing the digital divide: By providing internet access and digital literacy programs, digitalization can bridge the digital divide, ensuring that marginalized communities are not left behind in the digital economy.
Digitalization is a transformative force that has the potential to drive economic progress on a global scale. By improving efficiency and productivity, fostering entrepreneurship and innovation, and enabling financial inclusion, digitalization opens up new avenues for economic growth and prosperity.
As we continue to embrace the digital economy, it is crucial to ensure equitable access and leverage technology in ways that benefit all individuals and communities.
Predictions And Possibilities
The digital economy revolutionizes the world by reshaping industries and creating endless possibilities for growth and innovation. Predictions show that it will continue to disrupt traditional business models, empowering individuals and significantly impacting global economies. We are witnessing a paradigm shift in the way we live and work, with digital technologies becoming the driving force for change.
The digital economy has unquestionably transformed the world we live in, bringing about significant changes and advancements across various sectors. As we continue to embrace the digital revolution, it is important to explore the predictions and possibilities that lay ahead.
In this section, we will delve into the impact of emerging technologies, the ethical considerations and policy implications at play, and the imperative of shaping a sustainable and inclusive digital future.
Emerging Technologies And Their Impact
The rise of artificial intelligence (ai) and machine learning has enabled automation and increased efficiency in numerous industries. From chatbots providing customer support to algorithms analyzing vast data sets, ai is reshaping the way businesses operate.
Blockchain technology has disrupted traditional financial systems by introducing decentralized and secure transactions. It offers transparency, reduces costs, and eliminates the need for intermediaries, opening doors for innovative applications beyond cryptocurrency.
Internet of things (iot) devices are becoming increasingly prevalent, connecting everyday objects to the internet. This connectivity allows for data collection, analysis, and automation, revolutionizing industries like healthcare, agriculture, and transportation.
5g technology promises ultra-fast and reliable internet connectivity, paving the way for advancements in augmented reality, virtual reality, and smart cities. The high-speed network will facilitate seamless communication between devices and provide a foundation for transformative innovations.
Ethical Considerations And Policy Implications
The rapid growth of the digital economy raises important ethical questions surrounding privacy, data protection, and cybersecurity. As we generate vast amounts of data, regulations are needed to ensure the responsible use and protection of personal information.
The impact of automation and ai on the workforce is a pressing concern. While these technologies can improve efficiency and productivity, they also pose a threat to job security for certain industries. Society must grapple with issues of retraining, upskilling, and ensuring a just transition for affected workers.
Digital inclusion and accessibility are crucial considerations as the world becomes increasingly reliant on technology. Efforts must be made to bridge the digital divide, ensuring equal access to digital tools and skills across different regions and socio-economic backgrounds.
Governments and policymakers play a vital role in addressing these ethical and social challenges. Collaboration between industry leaders, policymakers, and advocacy groups is necessary to formulate regulations and policies that promote responsible and inclusive digital practices.
Shaping A Sustainable And Inclusive Digital Future
Sustainability should be at the core of digital advancements. Efforts must be made to minimize the environmental footprint of digital infrastructure, such as data centers, and promote energy-efficient practices in the design and manufacturing of digital devices.
Inclusivity should be prioritized to avoid exacerbating existing inequalities. Investment in digital education and skills training programs can empower individuals from diverse backgrounds to participate in the digital economy, fostering economic growth and social progress.
Collaboration between different stakeholders, including government, private sector, and civil society, is key to shaping a sustainable and inclusive digital future. By working together, we can leverage the potential of technology while addressing the challenges and ensuring its benefits are accessible to all.
The digital economy continues to evolve at a rapid pace, shaping our lives in ways we never imagined. By embracing emerging technologies responsibly, considering ethical implications, and prioritizing sustainability and inclusivity, we can navigate this transformative era and harness its vast potential for the betterment of society.
Frequently Asked Questions
How Is The Digital Economy Changing The World?
The digital economy is revolutionizing the world by enabling remote work, expanding global markets, and transforming industries. It has accelerated innovation, created new job opportunities, and increased efficiency in business processes. With digital transformation, companies can reach customers globally, access vast amounts of data for insights, and empower individuals to start their own digital businesses.
This shift towards a digital economy has the potential to shape societies, economies, and industries worldwide.
What Are The Key Benefits Of The Digital Economy?
The digital economy brings numerous benefits including increased productivity, cost savings, improved accessibility, and enhanced connectivity. It allows businesses to operate more efficiently, reach new markets, and offer personalized experiences to customers. Individuals can access services conveniently, connect with others globally, and pursue new career opportunities.
Moreover, the digital economy fosters innovation and empowers individuals to start their own online businesses, leveling the playing field for entrepreneurs.
How Does The Digital Economy Impact Traditional Industries?
The digital economy disrupts traditional industries by changing business models and consumer behavior. It challenges the status quo by introducing new technologies, platforms, and ways of doing business. Traditional industries like retail, entertainment, and banking are undergoing digital transformation to stay competitive.
This shift requires companies to adapt, embrace new technologies, and leverage data to provide more personalized experiences to customers. The digital economy has the potential to reshape industries, creating winners and losers in the process.
Conclusion
The digital economy has undoubtedly revolutionized the world, transforming the way we live, work, and interact with each other. As we navigate through this digital age, it becomes increasingly clear that this transformative force is here to stay. With the rise of e-commerce, remote working, and online communication, the digital economy has bridged gaps, shattered boundaries, and fostered global connectivity.
It has provided countless opportunities for businesses to expand, innovate, and reach new markets. Moreover, it has empowered individuals by offering them access to information, resources, and platforms that were once unimaginable. This, in turn, has nurtured a culture of entrepreneurship and creativity.
However, as we embrace the advantages of the digital economy, we must also address its challenges, such as cybersecurity risks and disruptive job market shifts. By harnessing the power of technology, prioritizing digital literacy, and promoting ethical practices, we can shape a digital future that benefits everyone.
Let us continue to explore, adapt, and optimize the digital economy for the betterment of our interconnected world.