Digital Finance for Climate Resilience combines finance, digital technology, and climate goals to address the impacts of climate change. Climate fintech leverages digital advancements to revolutionize financial services in line with sustainability objectives.
Through climate mitigation finance, it aims to support activities that reduce greenhouse gas emissions and adapt to climate change. However, it is important to differentiate climate finance from concepts like green finance, sustainable finance, and low-carbon finance, which are related but distinct.
These approaches collectively contribute to building climate resilience and facilitating the transition to a more sustainable future.
Understanding The Role Of Digital Finance In Climate Resilience
Digital finance plays an integral role in promoting climate resilience. It refers to the use of digital technology in financing initiatives that address climate change and its impacts. By leveraging digital platforms and tools, digital finance supports efforts to build climate resilience in various ways.
First and foremost, it enables efficient and transparent financial transactions related to climate resilience projects. Additionally, digital finance facilitates access to essential financial services for vulnerable communities, enabling them to adapt and mitigate climate risks. It also promotes data-driven decision-making by providing real-time information on climate-related challenges and their economic implications.
Furthermore, using digital finance in climate resilience efforts promotes collaboration and knowledge-sharing among stakeholders, leading to more effective and impactful outcomes. Ultimately, digital finance offers key benefits such as enhanced accessibility, cost-effectiveness, scalability, and greater financial inclusion in the pursuit of climate resilience.
Examples Of Digital Finance Solutions For Climate Resilience
Digital finance solutions are playing a crucial role in building climate resilience. One example is the use of digital payment systems for climate-related projects, which streamline financial transactions and ensure transparency. Additionally, blockchain technology is being utilized to provide a transparent and secure platform for climate financing, enabling stakeholders to track funds and verify their allocation.
Mobile apps are another digital finance solution that assists in climate risk assessment and adaptation, helping individuals and communities understand and prepare for climate-related challenges. Moreover, crowdfunding platforms have emerged as valuable tools for financing climate resilience initiatives, allowing individuals and organizations to raise funds for innovative projects and initiatives.
These digital finance solutions are driving the transformation of financial systems and empowering stakeholders to take action in the face of climate change.
Overcoming Challenges In Implementing Digital Finance For Climate Resilience
The implementation of digital finance for climate resilience presents several challenges. One key challenge is ensuring the accessibility and affordability of digital finance solutions. It is crucial to make these solutions available to individuals and communities, regardless of their financial capabilities or geographic location.
Another challenge is addressing data privacy and security concerns. With the increasing use of digital platforms, protecting sensitive financial information becomes paramount. Building trust and collaboration among stakeholders is also essential. This includes fostering partnerships between financial institutions, policymakers, and technology providers to create a robust digital finance ecosystem.
Additionally, promoting financial literacy and digital skills is crucial to enhance climate resilience. Educating individuals about the benefits and usage of digital finance can empower them to make informed financial decisions in the face of climate change. By overcoming these challenges, we can unlock the full potential of digital finance in building climate resilience.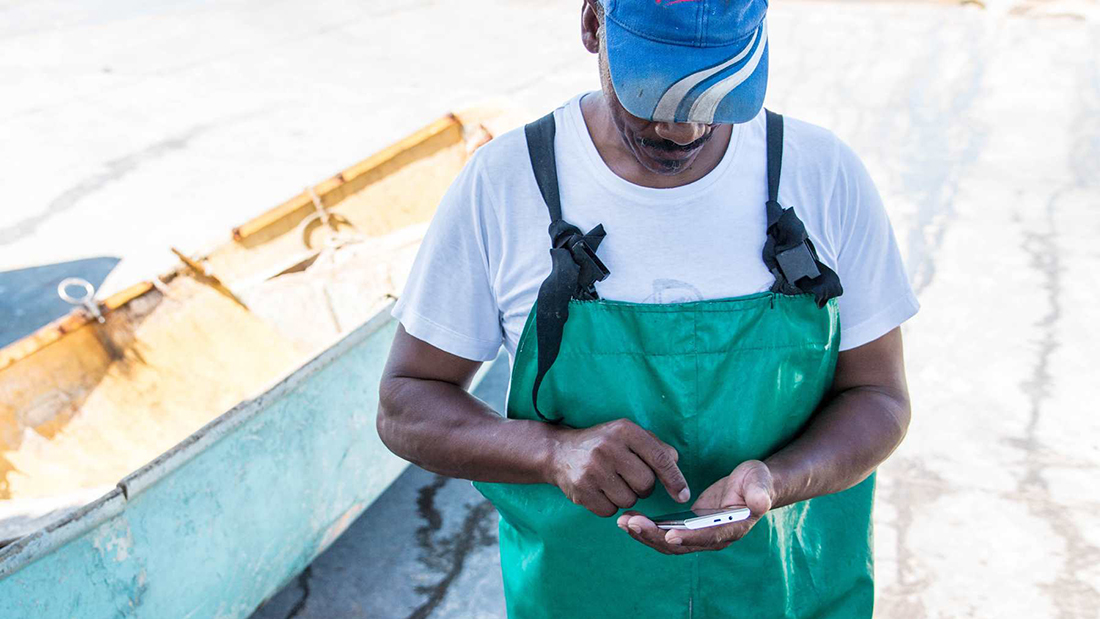 Credit: bfaglobal.com
Frequently Asked Questions Of Digital Finance For Climate Resilience
How Can Finance Help Climate Change?
Finance can help climate change by funding renewable energy sources and supporting communities in adapting to its impacts.
What Is Climate Fintech?
Climate Fintech is the intersection of climate, finance, and digital technology, advancing climate goals through innovative financial solutions.
What Is Climate Mitigation Finance?
Climate mitigation finance refers to funding for activities that aim to reduce or adapt to the impacts of climate change. It is sometimes confused with green finance, sustainable finance, and low-carbon finance.
What Are The Benefits Of Digital Finance?
Digital finance offers several benefits: 1. Improved convenience and accessibility to financial services. 2. Faster and more efficient transactions, reducing paperwork and manual processes. 3. Enhanced security and fraud prevention measures. 4. Greater financial inclusion, reaching underserved populations. 5. Access to a wider range of financial products and services.
6. Real-time monitoring and analysis of financial data. 7. Cost savings through automation and streamlined processes. 8. Increased transparency and accountability in financial transactions. 9. Support for sustainable and green initiatives through digital platforms. 10. Scalability and flexibility to adapt to changing market conditions.
Overall, digital finance promotes financial efficiency, convenience, inclusivity, security, and sustainability.
Conclusion
Climate resilience is a critical issue that requires innovative solutions, and digital finance has emerged as a powerful tool in addressing this challenge. By leveraging the intersection of climate, finance, and digital technology, we can make significant progress towards achieving our climate goals.
Digital finance offers numerous advantages for climate resilience. It enables faster, more efficient transactions, reducing delays and administrative burdens. It also facilitates access to financial services for individuals, businesses, and communities in vulnerable areas, empowering them to build their resilience to climate change impacts.
Additionally, digital finance enables greater transparency and accountability in climate finance, ensuring that funds are effectively allocated and used. Furthermore, digital finance allows for the development of innovative financial products and services that can help mobilize and channel investments towards climate-friendly projects and initiatives.
It opens up new opportunities for collaboration between different stakeholders, fostering partnerships that can drive sustainable development and climate resilience. As we strive to build a more climate-resilient future, harnessing the potential of digital finance is crucial. It represents a powerful tool that can drive transformative change and help us navigate the challenges posed by climate change.
Let us embrace this opportunity and work together to create a more resilient world for future generations.