The disadvantage of NFC is limited range, hindering communication between devices that are further apart. Near Field Communication (NFC) offers many benefits, but it also comes with a prominent drawback.
One significant disadvantage of NFC is its limited range, which restricts the communication capabilities between devices that are located further apart. NFC operates on a short-range wireless technology, typically around 4 centimeters or less, making it unsuitable for long-distance connections.
While this limitation is intentional for security purposes, as it prevents unauthorized access, it can be a disadvantage in certain scenarios. This article will explore the limitations and challenges posed by NFC's limited range and discuss its implications on various industries and applications. Additionally, we will explore possible workarounds and alternatives in situations where longer-range connectivity is required.
Nfc Technology: An Introduction
NFC technology offers numerous advantages, but one major disadvantage is its limited range, typically requiring devices to be within a few centimeters of each other. This can make it inconvenient for transferring data or making payments over longer distances.
NFC, or Near Field Communication, is a wireless technology that enables communication between devices when they are in close proximity to each other. It uses radio frequency identification (RFID) and electromagnetic induction to facilitate data transfer. NFC is becoming increasingly popular as it offers a convenient and efficient way to share information and perform various tasks.
In this section, we will explore what NFC is and how it works.
What Is Nfc?
NFC stands for Near Field Communication.
It is a wireless technology that allows devices to communicate with each other.
NFC works on the principle of electromagnetic induction.
It operates within a short range of approximately 4 inches (10 centimeters).
NFC is commonly used for contactless payments and data transfer between devices.
How Does Nfc Work?
NFC uses RFID technology to enable communication between devices.
Two devices equipped with NFC chips can establish a connection by bringing them close together.
When the devices are in close proximity, they create a magnetic field that allows them to exchange data.
NFC operates in two modes: Active and passive.
In active mode, both devices generate a magnetic field and exchange data.
In passive mode, only one device generates a magnetic field, usually a smartphone or NFC-enabled card reader.
The device in passive mode receives the data transmitted by the active device.
NFC can transfer various types of data, such as text, images, URLs, and contact information.
In this section, we provided an introduction to NFC technology, explaining what NFC is and how it works. NFC enables convenient and secure communication between devices, making it a valuable technology in various applications. In the following sections, we will explore the advantages and disadvantages of NFC in detail.
Stay tuned!
The Advantages Of Nfc
NFC offers numerous advantages such as quick data transfer, secure transactions, and easy connectivity. However, the main disadvantage of NFC is its limited range, which restricts the convenience of using this technology for longer distance communication.
NFC (Near Field Communication) technology offers numerous benefits that make it a convenient and versatile tool for various applications. Whether it's for quick payments, data sharing, or smart device connectivity, NFC brings efficiency and ease of use to the fingertips of users.
Let's explore the advantages of NFC:
Convenience And Ease Of Use:
NFC allows for effortless communication between devices by simply bringing them close together.
With a quick tap or wave, NFC enables seamless transactions, eliminating the need for physical cards or cash.
It simplifies the pairing of Bluetooth devices, such as speakers or headphones, by establishing a connection with a single touch.
The user-friendly nature of NFC technology makes it accessible to people of all ages and technical abilities.
Versatility And Compatibility:
NFC technology can be incorporated into a wide range of devices, including smartphones, tablets, wearables, and smart home devices.
It is compatible with various operating systems, including Android, iOS, and Windows, ensuring broad accessibility.
NFC can support different applications, including mobile payments, access control, public transportation, loyalty programs, and more.
The versatility of NFC makes it adaptable to different industries, revolutionizing payment systems, customer experiences, and security measures.
Secure Data Transfer:
NFC utilizes advanced encryption protocols to ensure secure transmission of data between devices.
It offers a reliable and tamper-resistant method for transferring sensitive information, such as credit card details or personal identification.
The short-range nature of NFC limits the risk of interception, reducing the chances of unauthorized access to data.
NFC technology provides a secure alternative to traditional methods of data transfer, enhancing user confidence and privacy.
The advantages of NFC encompass convenience and ease of use, versatility and compatibility across devices and applications, as well as secure data transfer capabilities. With its seamless interaction, NFC continues to revolutionize the way we interact with technology and conduct transactions, offering efficient and secure solutions for various industries and users.
Exploring The Disadvantages Of Nfc
NFC has its disadvantages, one being the limited range of communication between devices. This technology can also be vulnerable to hacking or unauthorized access.
Near Field Communication (NFC) technology has emerged as a convenient and versatile method of wireless communication. However, like any technology, it also comes with its fair share of drawbacks. In this section, we will delve into the disadvantages of NFC, focusing on three key areas: security concerns, limited range and speed, and dependency on battery life.
Security Concerns:
Vulnerability to data interception: NFC relies on radio frequency identification (RFID) technology, which can expose sensitive information to potential interception. This makes it susceptible to data theft or unauthorized access.
Risk of unauthorized transactions: Due to the close proximity required for NFC communication, there is a potential risk of unauthorized transactions occurring, known as "skimming" or "eavesdropping." Malicious individuals could exploit this proximity to gain access to sensitive financial data, leading to potential financial losses for users.
Limited Range And Speed:
Short communication range: NFC operates over short distances, typically within a range of a few centimeters to a few meters. This limited range can hinder its usability for certain applications, such as long-range data transfer or mobile payments in crowded environments.
Relatively slower transfer speeds: While NFC technology allows for quick and easy communication, its data transfer speeds are relatively slower compared to other wireless technologies, such as Bluetooth or Wi-Fi. This can be a disadvantage when transferring large amounts of data, causing delays in file sharing or digital content streaming.
Dependency On Battery Life:
Power consumption: NFC technology relies on the availability of power from the device it is integrated into, such as smartphones, tablets, or other compatible devices. As NFC communication requires energy, it can contribute to increased battery consumption, potentially reducing the overall battery life of the device.
Limited usage when battery is depleted: If the device's battery is depleted or turned off, NFC functionality becomes unusable, limiting its practicality as a standalone communication method. This dependency on battery life may inconvenience users who rely heavily on NFC for daily tasks or transactions.
While NFC offers numerous benefits, it does come with its own set of disadvantages. Users should be aware of the security risks associated with NFC technology, taking necessary precautions to protect their sensitive information. Additionally, the limited range and speed of NFC, as well as its dependency on battery life, may impact its overall usability for certain applications.
Understanding these drawbacks can help users make informed decisions and determine if NFC is the right choice for their specific needs.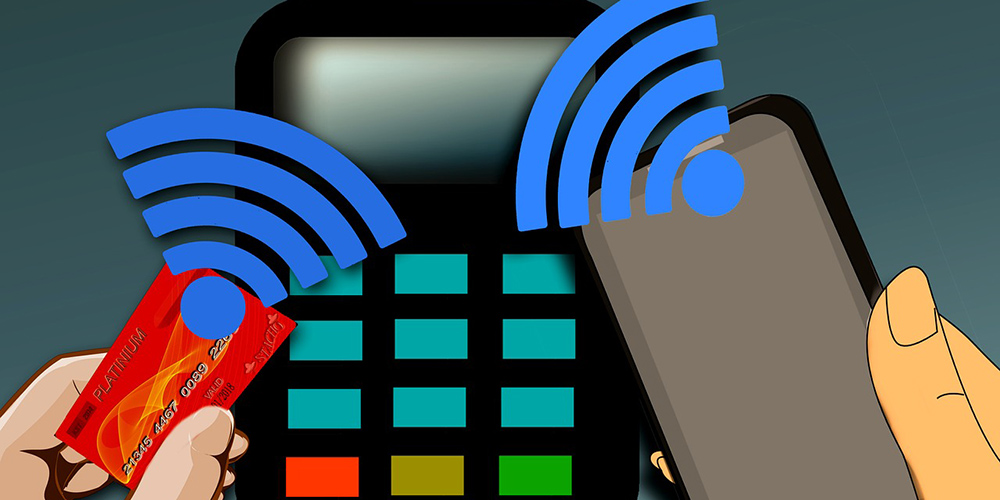 Credit: www.profolus.com
Frequently Asked Questions For What Is The Disadvantage Of Nfc?
What Are The Advantages And Disadvantages Of Nfc?
Advantages of NFC include contactless payments, convenience, easy data sharing, and compatibility across devices. Disadvantages of NFC can include limited range, security risks, dependency on device compatibility, and potential for unauthorized access.
What Disadvantages And Risks Exist In Nfc?
NFC has security vulnerabilities, potential for data theft, limited reach, and compatibility issues.
What Is Nfc Problems?
NFC problems refer to issues encountered with Near Field Communication technology.
Why Is Nfc Not Widely Used?
NFC is not widely used due to limited compatibility, low consumer awareness, and lack of standardized infrastructure.
Conclusion
Overall, while NFC (Near Field Communication) technology has numerous advantages, it is also important to acknowledge its disadvantages. One major drawback of NFC is its limited range, as it only works within a short distance. This can be a limitation when it comes to making transactions or transferring data between devices that are not in close proximity.
Additionally, NFC is susceptible to various security risks, such as interception and unauthorized access. This can lead to potential threats to sensitive information and privacy breaches. Moreover, the availability of NFC technology across different devices can also be a challenge, as not all devices are equipped with NFC capabilities.
Lastly, NFC technology requires both devices to be NFC-enabled, which can limit its widespread adoption. It is crucial for individuals and organizations to consider these disadvantages when deciding whether to utilize NFC technology. By being aware of its limitations and potential risks, users can make informed decisions and take the necessary precautions to protect their data and privacy.