Optimizing email marketing deliverability begins with proper list hygiene and segmentation. In addition, an effective email authentication and reputation monitoring strategy is crucial to maintaining a healthy sender reputation.
Email marketing can be one of the most powerful tools in your digital marketing arsenal. However, even the most well-crafted email campaign can become ineffective if it fails to reach its intended audience. This is why optimizing email deliverability is critical.
Unfortunately, it's not always as simple as hitting "send. " Between spam filters, email bounces, and the sheer volume of emails people receive each day, making sure your emails actually reach their intended recipients can be a challenge. In this article, we'll explore some of the best email marketing deliverability optimization strategies to help ensure your emails get delivered, opened, and acted upon.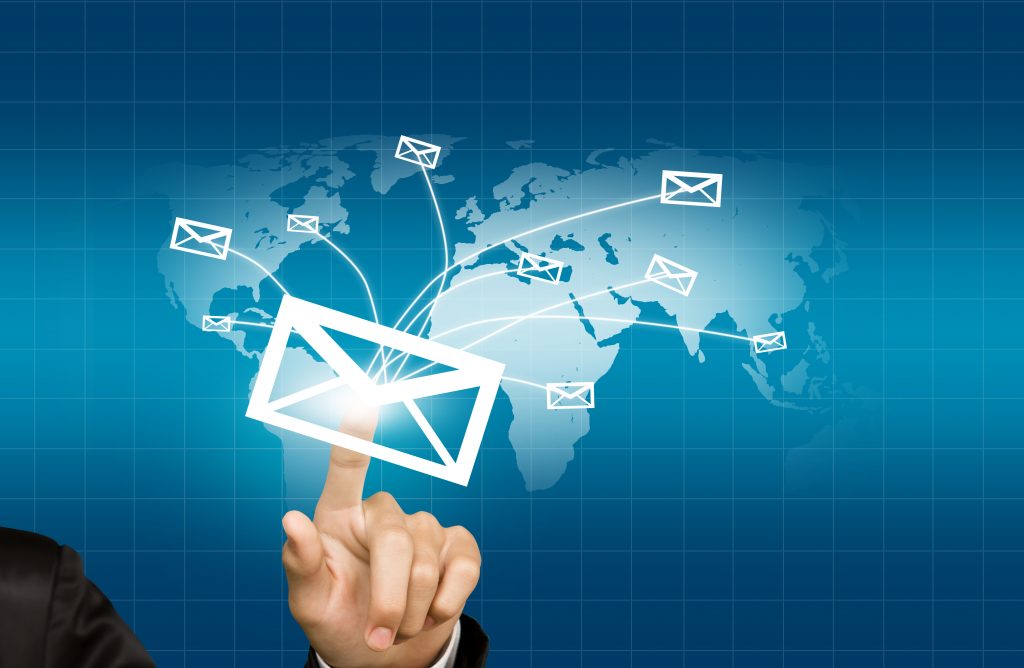 Credit: chronos.agency
The Importance Of Email Deliverability Optimization
Email deliverability optimization is a crucial aspect of any successful marketing campaign. Understanding what it means is important. Factors that influence email deliverability include sender reputation, content, and recipient behavior. Poor deliverability can lead to email ending up in spam folders or getting blocked completely.
With email being a common form of communication, it is essential to optimize deliverability to ensure that messages reach the intended audience. By implementing these optimization strategies, sender reputation can improve, leading to better email deliverability rates and more substantial marketing campaign outcomes.
Failure to optimize email deliverability can result in missed opportunities and decreased engagement with clients or potential customers. Therefore, prioritizing email deliverability is crucial for any business looking to increase their digital footprint and generate revenue.
Best Strategies For Email Deliverability Optimization
Segmenting your email list is the first step towards optimizing email deliverability. When you segment your list, you can send personalized emails to your subscribers creating a higher chance of them engaging with your content. Crafting effective subject lines and email copy is the second strategy to optimize your email deliverability.
Your subject line and email copy play a vital role in determining whether your email gets opened or not. It's also important to ensure your email content is mobile-optimized as a majority of people check emails on their mobile devices.
Maintaining a clean email list is the fourth strategy. Remove inactive subscribers, bounced emails, and invalid email addresses to improve your deliverability rate. Implementing email authentication and encryption is the final strategy in optimizing email deliverability. This will increase the authenticity of your emails and protect them from phishing or hacking.
Frequently Asked Questions On What Are The Best Email Marketing Deliverability Optimization Strategies?
How Does Email Deliverability Impact My Marketing Campaigns?
Email deliverability determines whether your emails reach your subscribers' inboxes or go to spam folders.
What Factors Affect Email Deliverability?
Factors that affect deliverability include sender reputation, content quality, engagement rates, and list hygiene.
How Can I Improve My Email Sender Reputation?
Improve your sender reputation by using double opt-in, maintaining a clean email list, and avoiding spam trigger words.
What Is Email Content Quality And Why Is It Important?
Email content quality refers to the relevance, personalization, and value of your email to subscribers. High quality content improves engagement rates.
How Can I Improve Email Engagement Rates?
Improve engagement rates by personalizing emails, segmenting your audience, using clear ctas, and regularly cleaning your list.
What Is Email List Hygiene And How Do I Maintain It?
Email list hygiene refers to the process of removing inactive and invalid email addresses from your list. Regular list cleaning helps improve deliverability and engagement rates.
What Are Some Common Email Marketing Mistakes To Avoid?
To avoid common email mistakes, always send from a recognizable email address, personalize your content, and prioritize the subscriber experience.
Conclusion
Optimizing email deliverability is a crucial aspect of any successful email marketing campaign. By implementing the strategies we've outlined, you can increase the chances of your emails reaching the intended audience. Ensure that your email list is clean and up-to-date, and regularly monitor your sender reputation to avoid being marked as spam.
Focus on creating engaging and relevant content that resonates with your subscribers, and segment your list to personalize the message. Finally, testing and analyzing your email campaigns is essential for ongoing optimization. Remember, successful email marketing is all about delivering value to your subscribers, building trust, and establishing long-term relationships.
By following these best practices, you can improve your email deliverability rates and achieve your marketing goals.