Fintech makes money through various revenue streams, such as transaction fees, subscriptions, and partnerships with financial institutions. By leveraging technology and innovative solutions, fintech companies offer efficient and convenient financial services to individuals and businesses, resulting in revenue generation.
They provide digital payment solutions, lending platforms, wealth management tools, and other financial services, earning income from the fees charged for these services. Additionally, fintech companies often collaborate with traditional financial institutions, sharing revenue or charging fees for access to their technology platforms.
As the fintech industry continues to grow and evolve, new revenue models and monetization strategies are being explored to capitalize on the increasing demand for digital financial solutions.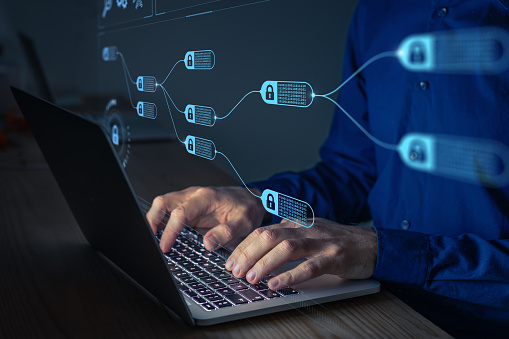 Credit: fintechly.com
The Rise Of Fintech Startups
Fintech, or financial technology, has emerged as a groundbreaking industry, revolutionizing the way we handle money. Startups in this field are rapidly gaining traction. Financial technology has evolved significantly over the years, disrupting traditional finance systems. These advancements have transformed the landscape of banking and payments, making transactions faster, more secure, and convenient.
Fintech companies make money through various means, such as transaction fees, subscription models, partnerships with established financial institutions, and offering value-added services. By leveraging cutting-edge technology, fintech startups have unlocked new opportunities to cater to the changing needs of consumers and businesses alike.
As the industry continues to grow and innovate, it is reshaping the financial world and shaping the future of financial services.
Revenue Generation Strategies
Fintech generates revenue through various strategies such as freemium services and in-app purchases. These models offer basic services for free, but charge for premium features or additional content. By enticing users with a free version, fintech companies can upsell and increase their revenue.
Another popular revenue stream is a subscription-based model. Users pay a recurring fee to access the full range of services offered by the fintech platform. This model ensures a steady stream of income and encourages user loyalty. By exploring different monetization models, fintech companies can effectively generate revenue while providing valuable services to their customers.
Key Players In The Fintech Ecosystem
Fintech companies generate revenue through various methods. In the fintech ecosystem, tech giants are now entering the market, bringing their massive user base and innovative technologies. These giants leverage their existing platforms to offer financial services. Collaboration with established financial institutions is another way fintech companies make money.
By partnering with banks and other traditional players, they gain access to resources, expertise, and a wider customer base. On the other hand, standalone fintech startups also play a significant role. They develop innovative solutions, ranging from payment platforms to investment apps, and generate revenue by charging fees or taking a percentage of transactions.
The fintech industry continues to evolve, attracting both established players and startups, as the demand for convenient and technologically advanced financial services grows.
Fintech'S Revenue Streams In Detail
Fintech companies generate revenue through various channels. Peer-to-peer lending platforms connect borrowers and lenders, charging fees for facilitating transactions. Digital payment solutions streamline online transactions, earning commissions on each payment processed. Robo-advisors and wealth management platforms offer automated investment advice and charge subscription or management fees.
Cryptocurrency exchanges provide a platform for buying and selling digital currencies, making profits through transaction fees. Insurtech companies offer online insurance marketplaces, earning money from commissions on policies purchased. Fintech's revenue streams are diverse, tapping into technology to create innovative business models and generate income.
By leveraging digital tools and services, fintech companies are reshaping financial industries and capturing new opportunities for growth. Whether it's p2p lending, digital payments, robo-advisory, cryptocurrency, or insurance marketplaces, fintech firms are dedicated to revolutionizing the way we handle money.
Regulation And Compliance Challenges
Fintech companies face several challenges when it comes to regulation and compliance. These regulatory frameworks have a direct impact on their revenue streams. Compliance costs can significantly affect the profitability of fintech firms. The need to adhere to various regulatory requirements can lead to increased expenses and reduced margins.
However, collaborating with regulators can help fintech companies achieve sustainable growth. By working closely with regulatory bodies, fintech firms can align their operations with industry standards and ensure compliance while still offering innovative financial services. This collaboration can foster a favorable environment for fintech to thrive and generate revenue.
Ultimately, striking a balance between regulation and innovation is crucial for fintech companies to succeed in making money within the complexities of the financial sector.
Future Outlook: Emerging Revenue Opportunities
Fintech generates revenue through various means. Looking at the future outlook, emerging revenue opportunities are on the horizon. Open banking and api integration play a crucial role in unlocking the potential for financial technology firms. They allow for seamless and secure data sharing between financial institutions and third-party providers.
This, in turn, leads to new business models and revenue streams. Fintech companies can expand into new markets and industries by leveraging their technological expertise and innovative solutions. They can offer targeted financial services to previously underserved segments, creating new revenue sources.
Fintech's role in sustainable finance is also gaining traction, with environmentally friendly investments and solutions creating additional revenue opportunities. As the fintech landscape continues to evolve, there is no shortage of potential revenue avenues for these innovative companies.
Frequently Asked Questions
How Do Fintech Companies Make Money?
Fintech companies make money through various revenue streams, such as transaction fees, subscription models, and partnerships with financial institutions. They may also generate revenue from advertising, data analytics, and providing services to businesses and consumers.
Can Individuals Invest In Fintech Companies?
Individuals can invest in fintech companies through various channels, such as venture capital firms, crowdfunding platforms, or by purchasing shares in publicly traded fintech companies. However, it's important to conduct thorough research and consider the risks associated with investing in this sector.
How Does Fintech Impact Traditional Financial Institutions?
Fintech has disrupted traditional financial institutions by offering innovative solutions that provide convenience, accessibility, and cost savings. This has pushed traditional institutions to adapt and evolve, leading to increased competition and improved customer experiences in the financial industry.
Conclusion
The fintech industry has revolutionized how businesses and individuals manage their finances. By leveraging technology and innovation, fintech companies are able to provide products and services that cater to the changing needs of consumers. One of the primary ways fintech makes money is through transactional fees, as they facilitate electronic payments and online transactions.
These companies also generate revenue through commission fees, such as for investment and lending services. Additionally, some fintech companies adopt a subscription-based model, where customers pay a regular fee for access to premium services and features. The growth of fintech has been fueled by the increasing demand for convenience, efficiency, and transparency in financial transactions.
As technology continues to evolve, so too does the fintech industry, promising more exciting opportunities for businesses and consumers alike. So, whether you're starting a business or seeking personal finance solutions, fintech is undoubtedly shaping the future of how we manage our money.