The future of the digital economy is promising, as advancements in technology continue to transform industries worldwide. As digitalization becomes increasingly integrated into all aspects of our lives, businesses must adapt to stay competitive.
This presents new opportunities for growth, innovation, and cost-effective solutions. From artificial intelligence and automation to blockchain and the internet of things (iot), these technologies will revolutionize industries such as finance, healthcare, and manufacturing. The digital economy will drive job creation, improve efficiency, and enhance the customer experience.
With a rapidly expanding global digital market, businesses need to optimize their online presence to reach and engage with customers effectively. Embracing digital transformation and leveraging these emerging technologies will be crucial for success in the future.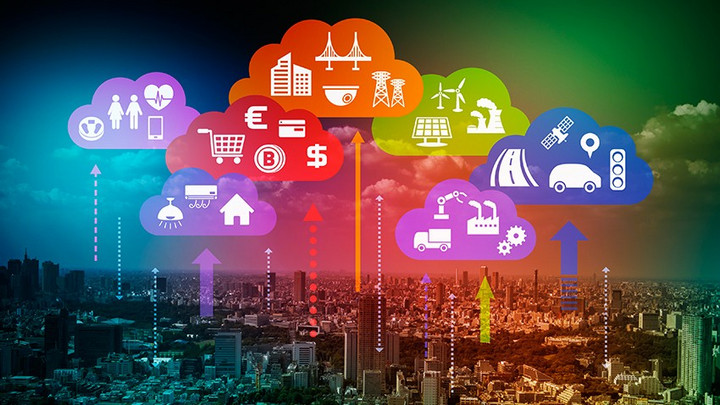 Credit: www.dotmagazine.online
Understanding The Current Landscape
The future of the digital economy is a topic that holds great significance. Understanding the current landscape allows us to navigate the evolving digital world and harness its potential for growth and innovation. Explore the opportunities and challenges that lie ahead as we shape the future of the digital economy.
The Rise Of E-Commerce And Digital Transformation
In today's digital age, the landscape of the economy is rapidly evolving. The rise of e-commerce and digital transformation has revolutionized the way businesses operate and connect with consumers. Let's explore how these changes have shaped the current state of the digital economy.
E-commerce revolution:
Online shopping has become increasingly popular, with consumers embracing the convenience and accessibility it offers.
Retailers have shifted their focus to establishing a strong online presence, tapping into the immense potential e-commerce brings.
The ease of browsing and purchasing products online has opened up new opportunities for businesses to reach a broader customer base.
Digital transformation across industries:
The digital revolution has touched every industry, from manufacturing to healthcare and everything in between.
Companies are embracing digital technologies to streamline their operations, enhance productivity, and deliver better customer experiences.
Automation, ai, and data analytics have become integral parts of decision-making processes, enabling organizations to make data-driven choices for improved efficiency and innovation.
The impact on traditional business models:
Traditional brick-and-mortar establishments are adapting or facing tough competition as online businesses continue to thrive.
With the convenience and variety offered by e-commerce, consumers are shifting their purchasing habits, posing challenges for traditional retailers.
Innovative digital strategies are required to stay relevant and attract the tech-savvy consumer demographic.
Global reach and market expansion:
The digital economy has broken down geographical barriers, enabling businesses to operate and expand on a global scale.
Small businesses can now reach customers worldwide without the need for physical stores, thanks to e-commerce platforms.
Digital marketing and social media have become powerful tools for targeting specific audiences and promoting products or services.
The rise of digital entrepreneurs:
The digital economy has created a wave of digital entrepreneurs, individuals who can start and grow businesses solely online.
Low start-up costs, global connectivity, and access to digital tools have empowered entrepreneurs to pursue their business ideas more easily.
Platforms and marketplaces have emerged, offering opportunities for individuals to sell their products or services directly to customers.
The digital economy is continuously evolving, presenting exciting possibilities and challenges for businesses and consumers alike. Is essential for adapting and thriving in this ever-changing digital world.
Key Drivers Of Future Growth
The future of the digital economy lies in key drivers of growth, including technological advancements, increased connectivity, and evolving consumer behavior. These factors are shaping the way businesses operate, providing opportunities for innovation and transformation. Embracing these changes will be crucial for success in the digital age.
Advancements in artificial intelligence and automation:
Artificial intelligence (ai) and automation are revolutionizing the digital economy by enhancing efficiency, productivity, and decision-making processes.
Ai algorithms can analyze vast amounts of data at high speeds, enabling businesses to make data-driven decisions and adapt quickly to changing market conditions.
Automation technology eliminates repetitive and mundane tasks, freeing up human resources to focus on more complex and strategic activities.
Ai-powered chatbots and virtual assistants are improving customer service and engagement, offering personalized experiences and reducing response times.
Increasing connectivity and the internet of things (iot):
The continuous expansion of high-speed internet connectivity and the widespread adoption of iot devices are fueling the growth of the digital economy.
Iot devices, such as smart home appliances, wearables, and industrial sensors, collect and transmit data, enabling real-time analysis and optimization.
Connected devices and networks facilitate seamless communication and collaboration, enhancing efficiency and productivity across various industries.
The iot ecosystem creates new business opportunities, enabling innovative services, and solutions that improve people's lives and drive economic growth.
These key drivers, advancements in artificial intelligence and automation, and increasing connectivity through the internet of things, are shaping the future of the digital economy. As technology continues to evolve, businesses that leverage these drivers will gain a competitive advantage in the digital landscape.
Embracing ai, automation, and the iot opens up new possibilities, transforming industries, and paving the way for a more connected and intelligent future.
The Impact On Jobs And Employment
The future of the digital economy is bound to have a significant impact on jobs and employment opportunities. With advancements in technology and automation, traditional jobs may be replaced, leading to a shift in the job market and the need for new skills and capabilities.
As the digital landscape evolves, it is crucial for individuals and industries to adapt and embrace the changes to thrive in the digital economy.
In today's digital economy, the landscape of jobs and employment is rapidly evolving. Technological advancements and changing consumer behaviors are reshaping industries and creating new opportunities. However, these changes also come with challenges, including the potential displacement of jobs and the rise of the gig economy.
Let's explore these key aspects in more detail:
Automation And Job Displacement:
Automation is transforming the way we work, with machines and artificial intelligence taking over routine tasks. This shift has the potential to displace certain jobs, as well as enhance productivity and efficiency in others.
The increased use of robotics and ai technologies may lead to job losses in industries such as manufacturing, transportation, and customer service.
However, automation also opens up new avenues for skilled professionals who can fill roles related to the development, implementation, and maintenance of these technologies.
It's crucial for individuals to adapt and upskill themselves to remain relevant in a digital economy that heavily relies on automation.
The Rise Of The Gig Economy:
The gig economy refers to a labor market characterized by short-term contracts, freelance work, and independent contractors. It provides individuals the flexibility to choose their hours, projects, and clients.
Technology has played a significant role in the expansion of the gig economy, as digital platforms connect freelancers with businesses and customers.
The gig economy offers opportunities for individuals to monetize their skills, pursue diverse projects, and achieve a better work-life balance.
However, it also presents challenges such as income instability, lack of benefits, and limited job security. Regulation and policies need to adapt to protect the rights and well-being of gig workers.
The future of the digital economy undoubtedly impacts jobs and employment. While automation may result in certain job displacements, it also creates new roles and opportunities. The gig economy offers flexibility and independence but comes with its own set of challenges.
As the digital landscape continues to evolve, it's vital for individuals, businesses, and policymakers to navigate these changes with adaptability and foresight.
The Need For Upskilling And Reskilling
The future of the digital economy necessitates upskilling and reskilling to keep pace with technological advancements and remain employable. Staying updated with digital skills is essential for success in the ever-evolving digital landscape.
The digital economy is rapidly transforming the way we work, bringing about exciting opportunities and challenges. With technology advancing at an unprecedented pace, the need for upskilling and reskilling has become increasingly crucial. In this section, we will explore the demand for digital skills and the role of lifelong learning in adapting to the evolving digital landscape.
The Demand For Digital Skills:
In today's digital world, the demand for digital skills is skyrocketing. Technology is reshaping industries and disrupting traditional job roles, creating a pressing need for individuals with the right skills.
To stay competitive and relevant in the digital economy, businesses are seeking professionals who can navigate digital tools, platforms, and trends effectively.
Demand for skills like data analysis, artificial intelligence, machine learning, and digital marketing is on the rise. These skills enable businesses to embrace digital transformation and gain a competitive edge.
As automation and digitization continue to reshape the workforce, professionals need to acquire new digital skills to remain employable and future-proof their careers.
The Role Of Lifelong Learning:
Lifelong learning has become essential in the digital era to keep up with the rapid pace of technological change. Professionals must embrace continuous learning to stay relevant in their fields.
Upskilling and reskilling programs offer individuals the opportunity to acquire new digital skills, enabling them to adapt to changing job requirements and explore new career opportunities.
Lifelong learning not only empowers individuals but also benefits businesses and the economy as a whole. By investing in employee training and development, organizations foster innovation and enhance productivity.
Online courses, webinars, and professional certifications have made lifelong learning more accessible and convenient. With flexible learning options, individuals can easily balance their professional commitments with gaining new skills.
Lifelong learning is not limited to early-career professionals. Even those at the later stages of their careers can benefit from acquiring digital skills, ensuring their expertise remains relevant and valuable.
The future of the digital economy heavily relies on the upskilling and reskilling of individuals. The demand for digital skills continues to grow, creating exciting opportunities for those willing to embrace lifelong learning. By continually acquiring new skills, professionals can navigate the ever-changing digital landscape and unlock their full potential in the digital economy.
The Role Of Government And Regulation
The future of the digital economy rests heavily on the role of government and regulation. With emerging technologies and evolving market dynamics, it is crucial for governments to implement effective regulatory frameworks to foster innovation, protect consumer interests, and ensure a fair and competitive digital marketplace.
By striking the right balance between facilitating growth and safeguarding public welfare, governments can shape a thriving digital economy for years to come.
The digital economy has transformed the way businesses operate and consumers interact with products and services. As this new landscape continues to evolve, the role of government and regulation is becoming increasingly crucial. Balancing innovation and consumer protection is of utmost importance, and antitrust concerns in the digital age must be addressed.
Let's examine these topics further.
Balancing Innovation And Consumer Protection:
Encouraging innovation: Governments can play a significant role in fostering an environment that promotes innovation in the digital economy. By creating supportive policies and investment opportunities, they can drive technological advancements and promote economic growth.
Protecting consumer rights: As the digital economy expands, governments must prioritize the protection of consumer rights. Implementing regulations to ensure data privacy, cybersecurity, and fair competition can enhance consumer trust and confidence in the digital marketplace.
Striking a balance: Finding the right balance between innovation and consumer protection is essential. Governments need to create regulations that foster innovation while safeguarding consumers from potential risks and abuses. This delicate balance can ensure a thriving digital economy for both businesses and consumers.
Antitrust Concerns In The Digital Age:
The dominance of major tech companies: In recent years, a few tech giants have emerged as dominant players in the digital arena. This concentration of power raises concerns about fair competition and potentially anti-competitive practices.
Ensuring fair competition: Governments need to closely monitor and address antitrust concerns in the digital age. This can involve examining mergers and acquisitions, preventing monopolistic behavior, and promoting a level playing field for all participants in the digital market.
Protecting smaller businesses: Antitrust regulations should also focus on protecting the interests of smaller businesses in the digital economy. By ensuring fair competition, governments can enable smaller players to thrive and contribute to economic growth and innovation.
The role of government and regulation in shaping the future of the digital economy is pivotal. By balancing innovation and consumer protection, governments can create an environment that fosters growth, trust, and fair competition. Addressing antitrust concerns is essential to prevent the concentration of power and promote a level playing field for all participants.
It is through thoughtful and proactive regulation that we can pave the way for a thriving and inclusive digital economy.
Ethical Considerations And Data Privacy
As the digital economy continues to advance, ethical considerations and data privacy are becoming increasingly crucial. Safeguarding personal information and adhering to ethical practices are essential for a sustainable and trustworthy future in the digital world.
The future of the digital economy holds great promise and potential, but it also brings about important ethical considerations and concerns regarding data privacy. As technology continues to advance, it becomes crucial to address these issues to ensure a safe and trustworthy digital environment for individuals and businesses alike.
Protecting Personal Information:
Enhanced cybersecurity measures: As data breaches and cyber threats become more prevalent, it is imperative to adopt robust cybersecurity measures to protect personal information. This includes implementing encryption protocols, firewalls, and intrusion detection systems.
Secure data transmission: Companies must prioritize secure transmission of data, using protocols such as secure socket layer (ssl) or transport layer security (tls). This helps prevent unauthorized access and eavesdropping during data exchanges.
Proper data storage: Organizations should implement best practices for data storage, including encryption and multiple layers of authentication, to safeguard sensitive information from unauthorized access.
Privacy policies and consent: Transparent and comprehensive privacy policies should be in place to inform individuals about the collection, use, and storage of their data. Obtaining proper consent before collecting personal information is essential in building trust with consumers.
Ensuring Transparency And Accountability:
Ethical data collection practices: Companies should adopt ethical practices when collecting data, ensuring that it is done with the full knowledge and consent of individuals. This includes being transparent about the purpose of data collection and providing opt-out options when possible.
Data anonymization: Anonymizing personal data can help protect individual privacy while still allowing for analysis and insights. By removing personally identifiable information, organizations can reduce the risk of unauthorized tracking or profiling.
Responsible data usage: Organizations must ensure that the data they collect is used responsibly and for the intended purpose. This involves establishing strict data governance frameworks and implementing internal controls to prevent misuse or unauthorized sharing of personal information.
Accountability through regulations: Governments and regulatory bodies play a vital role in ensuring ethical data practices. The implementation of robust regulations, such as the general data protection regulation (gdpr), holds organizations accountable for protecting personal data and provides individuals with greater control over their information.
As the digital economy continues to evolve, addressing ethical considerations and prioritizing data privacy becomes imperative. By adopting strong security measures, being transparent with data collection practices, and ensuring accountability, we can create a digital future that is both innovative and ethical.
The Rise Of Cryptocurrencies And Blockchain Technology
The future of the digital economy lies in the rise of cryptocurrencies and blockchain technology, which promise secure and decentralized financial transactions. These innovations are set to revolutionize industries by increasing transparency, reducing costs, and empowering individuals in the financial landscape.
Cryptocurrencies and blockchain technology have emerged as major disruptors in the digital economy, revolutionizing the way we conduct financial transactions. This innovative combination has the potential to reshape the financial landscape, offering benefits such as increased security, transparency, and efficiency.
Let's explore the potential of decentralized finance and the challenges and opportunities it presents for traditional banks.
Exploring The Potential Of Decentralized Finance:
Decentralized finance (defi) refers to the use of blockchain technology and cryptocurrencies to recreate traditional financial systems in a decentralized manner.
Defi removes the need for intermediaries such as banks by enabling peer-to-peer transactions, resulting in reduced costs, faster transactions, and increased accessibility.
Smart contracts, powered by blockchain technology, allow for automatic execution of agreements without relying on third-party verification, increasing efficiency and trust.
Defi applications cover a wide range of financial services, including lending, borrowing, asset management, decentralized exchanges, stablecoins, and more.
By leveraging defi, individuals can gain access to financial services without the need for a traditional bank account, providing greater financial inclusion for the unbanked and underbanked populations.
Challenges And Opportunities For Traditional Banks:
Traditional banks face the challenge of adapting their business models to the emergence of cryptocurrencies and blockchain technology.
As decentralized finance gains popularity, traditional banks may experience a decline in their customer base, especially among tech-savvy individuals who seek alternative financial solutions.
However, traditional banks also have opportunities to embrace these technological advancements and incorporate them into their existing operations.
By exploring collaborations with blockchain startups, banks can leverage the benefits of decentralized finance while enhancing their offerings and customer experience.
Additionally, banks can utilize blockchain technology to improve internal processes such as cross-border payments, identity verification, and fraud prevention.
Regulatory challenges exist as governments and institutions seek to establish clear guidelines for cryptocurrencies and blockchain technology.
Traditional banks need to stay updated with the evolving regulations to ensure compliance and maintain trust and stability in the financial system.
The rise of cryptocurrencies and blockchain technology has the potential to transform the digital economy. Decentralized finance opens up new possibilities for individuals to access financial services, while traditional banks face the challenge of adapting to this technological disruption. Embracing these changes and finding opportunities for collaboration can help banks stay relevant and harness the benefits of cryptocurrency and blockchain technology.
Fintech Innovation And Financial Inclusion
Fintech innovation is revolutionizing the digital economy, making financial services accessible to all. The future is bright, as financial inclusion becomes a reality for individuals and businesses, empowering them to thrive in the digital era.
The Democratization Of Financial Services
The digital economy has brought about significant changes in the financial services industry, with the emergence of fintech innovation playing a key role in democratizing access to financial services. Here are some key points to consider:
Financial inclusion for all: Fintech companies are leveraging technology to provide access to financial services to traditionally underserved individuals and communities. This helps bridge the gap in financial inclusion, allowing people who were previously excluded from the formal banking system to access banking services, loans, and other financial products.
Mobile banking revolution: Fintech innovations have made mobile banking accessible to millions of people around the world. Mobile banking applications allow individuals to perform banking activities conveniently from their smartphones, including transactions, bill payments, and account management. This has revolutionized the way people interact with their finances, particularly in regions where physical bank branches are limited.
Peer-to-peer lending platforms: Fintech has enabled the rise of peer-to-peer lending platforms, providing an alternative to traditional lending institutions. These platforms connect borrowers directly with individual investors, cutting out the middleman and reducing costs. As a result, individuals who may have been denied loans by traditional banks now have access to financing options.
Microfinance and small business support: Fintech has also enabled the growth of microfinance and small business support. Through digital platforms and mobile applications, microfinance institutions and lenders can efficiently reach and support small business owners and entrepreneurs, promoting economic growth and job creation.
Closing The Digital Divide
While fintech innovation has opened up new possibilities for financial inclusion, there are still challenges to overcome in closing the digital divide. Here are some aspects to consider:
Infrastructure and connectivity: In regions with limited internet access and inadequate infrastructure, accessing fintech services can be challenging. Improving infrastructure and expanding connectivity will be crucial in ensuring that everyone can benefit from the advantages of fintech.
Digital literacy and education: To fully participate in the digital economy and utilize fintech services, individuals need to have digital literacy skills. Governments and organizations should invest in digital education initiatives to ensure that people have the necessary knowledge and skills to use fintech applications securely and effectively.
Trust and security: Trust and security concerns can hinder the adoption of fintech services, especially in regions with low levels of trust in digital platforms. Building robust security measures and fostering trust in fintech providers will be key to overcoming these barriers.
Regulatory frameworks: As fintech continues to evolve, regulations need to adapt to ensure consumer protection and maintain financial stability. Creating supportive regulatory frameworks that encourage innovation while safeguarding consumer interests is essential in the future of the digital economy.
Fintech innovation has the potential to democratize financial services and promote financial inclusion. However, addressing challenges related to the digital divide and ensuring trust and security are crucial to unlock the full potential of the digital economy in the future.
Frequently Asked Questions Of What Is The Future Of The Digital Economy?
What Are The Key Drivers Shaping The Future Of The Digital Economy?
The key drivers shaping the future of the digital economy include advancements in technology, increased connectivity, evolving consumer behavior, and the rise of e-commerce. These factors are driving innovation, changing business models, and creating new opportunities for growth in industries across the globe.
How Is The Digital Economy Impacting Traditional Industries?
The digital economy is revolutionizing traditional industries by disrupting established business models, enabling greater efficiency and productivity, and opening up new avenues for growth. Industries such as retail, banking, healthcare, and transportation are all being transformed by digitization, leading to increased competition and the need for companies to adapt and embrace digital strategies.
What Are The Benefits Of A Digital Economy For Businesses?
Businesses in the digital economy can benefit from increased global reach, improved customer targeting and personalization, enhanced operational efficiency, and cost savings through automation and streamlined processes. Digital technologies also offer opportunities for innovation, agile decision-making, and the ability to leverage big data for data-driven insights and improved decision-making.
What Are The Challenges Faced By Businesses In Transitioning To A Digital Economy?
Businesses transitioning to a digital economy face challenges such as technological complexities, cybersecurity threats, talent acquisition and skill gaps, regulatory compliance, and the need for organizational change and digital transformation. It requires a strategic approach, investment in technology infrastructure, and a culture of innovation to successfully navigate this transition and stay competitive in the digital age.
How Can Individuals Prepare For The Future Of The Digital Economy?
Individuals can prepare for the future of the digital economy by developing digital skills and capabilities, staying updated with technological advancements, embracing lifelong learning, and being adaptable to change. It is also important to cultivate a mindset of innovation, creativity, and entrepreneurship to capitalize on the opportunities that the digital economy presents.
How Can Governments Support The Growth Of The Digital Economy?
Governments can support the growth of the digital economy by fostering a favorable regulatory environment that encourages innovation and investment, promoting digital infrastructure development, investing in digital literacy programs, and supporting research and development in emerging technologies. Collaboration between the public and private sectors is crucial in creating an ecosystem that nurtures entrepreneurship and drives economic growth in the digital era.
Conclusion
In the ever-evolving landscape of the digital economy, one thing is certain: change is inevitable. As technology continues to advance at a rapid pace, the future of digital business looks promising. With the growing adoption of artificial intelligence, big data analytics, and blockchain technology, businesses have the potential to streamline operations, enhance customer experiences, and unlock new revenue streams.
As more industries embrace digital transformation, the digital economy is poised to drive innovation, create job opportunities, and stimulate economic growth. However, challenges such as cybersecurity threats, digital divide, and ethical dilemmas around data privacy need to be addressed to ensure a sustainable and inclusive digital future.
In this dynamic digital era, businesses must remain agile and adaptable. Embracing new technologies, investing in digital literacy, and fostering a culture of innovation will be crucial for success. The future of the digital economy holds immense potential, but it requires collective effort from individuals, businesses, and policymakers to shape it for the benefit of all.
Let us embark on this journey of digital transformation, where opportunities abound and the possibilities are limitless.