Have you ever wondered how smart clothes are made? Well, get ready to dive into the fascinating world of wearable technology! In this article, we'll uncover the secrets behind the creation of these innovative garments that can do so much more than just cover your body. So, let's get started and explore the incredible process of making smart clothes!
Nowadays, technology isn't just confined to our smartphones and gadgets—it's finding its way into our clothes too! Smart clothes are garments that have integrated electronic components and sensors, allowing them to collect data, communicate, and even perform various functions. From fitness trackers to temperature-regulating fabrics, these high-tech garments are revolutionizing the way we think about fashion.
So, how are smart clothes made? The process involves the combination of traditional textiles with cutting-edge technology. Designers and engineers collaborate to embed tiny sensors, conductive threads, and microprocessors into the fabric, creating a seamless fusion of fashion and functionality. As a result, these garments can monitor vital signs, track movement, and even adjust their properties to adapt to different environments.
Exciting, isn't it? In the following sections, we'll delve deeper into the materials used, the technologies employed, and the challenges faced when manufacturing smart clothes. Get ready to unlock the secrets behind these futuristic garments and discover the incredible possibilities that lie ahead! So, buckle up and let's embark on this journey through the world of smart clothes together!
Smart clothes are created using advanced technologies that integrate sensors and electronics into garments. The process starts with designing the fabric to incorporate these components seamlessly. Next, sensors are attached, which can measure various metrics, such as heart rate or body temperature. Electronics, like microcontrollers, are then embedded into the fabric, allowing the clothing to process and transmit data. Finally, the clothes are connected to a power source and tested for functionality. Making smart clothes involves a combination of textile design, electronics integration, and testing.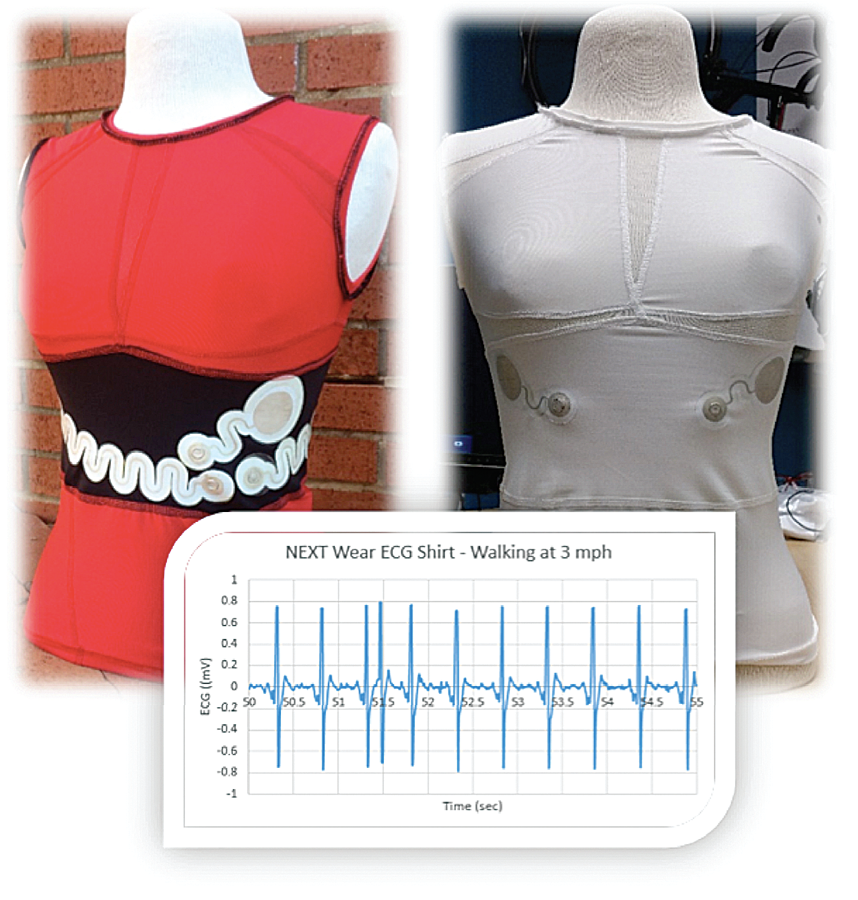 How are Smart Clothes Made? Exploring the Science Behind the Innovation
Smart clothes have revolutionized the fashion industry, intertwining technology and style to create garments that go beyond traditional fabrics. These innovative pieces of clothing are embedded with sensors, microchips, and other cutting-edge technology that can monitor our health, track our movements, and even connect with other devices. In this article, we delve into the fascinating world of smart clothes, exploring how they are made and the incredible technology that brings them to life.
The Fabric: A Canvas for Innovation
At the heart of every smart garment is the fabric itself. It serves as the canvas where technology is seamlessly integrated, blending functionality and aesthetics. Smart fabrics are made using a combination of traditional textiles and advanced materials such as conductive threads, sensors, and microfiber technology. These materials are carefully selected for their durability, conductivity, and flexibility.
To create smart fabrics, manufacturers use various techniques like weaving, knitting, and embroidery. Conductive threads are integrated into the fabric to allow the flow of electricity, while sensors and microchips are strategically placed to capture data. The fabric is then tested to ensure its durability and comfort, as well as its ability to withstand washes and everyday wear.
Embedded Sensors: Unlocking the Power of Data
Smart clothes are not just aesthetically pleasing; they are intelligent too. Embedded sensors play a crucial role in capturing data about our bodies and our environment, providing valuable insights into our health and wellbeing. These sensors can measure heart rate, body temperature, posture, and even detect falls or abnormal movement patterns.
The process of incorporating sensors into smart garments requires meticulous planning and precision. Sensors are usually printed or embedded directly onto the fabric or attached via conductive adhesive. They are connected to microchips, which act as the brain of the garment, processing the data and transmitting it to external devices like smartphones or fitness trackers.
Connectivity and Communication: The Digital Backbone
For smart clothes to truly be "smart," they need to connect and communicate with other devices and platforms seamlessly. This is where connectivity technologies come into play. Bluetooth, NFC (near field communication), and Wi-Fi are commonly used to establish a link between smart garments and external devices. These technologies enable real-time data transfer, allowing wearers to stay informed and take control of their health and fitness.
The integration of connectivity technologies requires careful engineering to ensure a reliable and seamless user experience. The smart clothing industry is continuously exploring advancements in connectivity to enhance compatibility with existing devices and platforms, making it easier for users to integrate their smart garments into their daily lives.
The Manufacturing Process: Merging Artistry and Technology
The process of manufacturing smart clothes requires a unique blend of craftsmanship and technology to bring innovative designs to life. Designers work closely with engineers, textile experts, and technologists to create garments that not only look stylish but also deliver on functionality.
The journey begins with conceptualizing and sketching the design, taking into consideration the specific functionality and features of the garment. Once the design is finalized, patterns are created, and the smart fabric is cut and sewn together. Sensors and conductive threads are delicately integrated, ensuring they are securely attached and properly positioned.
Following the assembly, rigorous testing is conducted to ensure the reliability and functionality of the smart garment. Quality control measures are in place to identify any defects or issues before the final product reaches the market. The manufacturing process of smart clothes requires a high level of precision, attention to detail, and collaboration between multiple disciplines.
Innovations in Power and Energy Management
One of the key challenges in creating smart clothes is power and energy management. In most cases, smart garments rely on batteries to power sensors and transmit data. However, these batteries need to be lightweight, flexible, and long-lasting to ensure comfort and convenience for the wearer.
To address this challenge, researchers are working on integrating energy-harvesting technologies into smart fabrics. This involves incorporating photovoltaic cells or other systems that can generate electricity from ambient light or body heat. By harnessing renewable energy sources, smart clothes can become more sustainable and self-sufficient, reducing the reliance on traditional batteries.
The Future of Smart Clothes
As technology continues to advance, so too will the world of smart clothes. We can expect to see even more integration of sensors, connectivity, and innovative materials in future garments. The miniaturization of technology will make it possible for smart clothes to be even more discreet and comfortable, seamlessly blending into our everyday lives.
Additionally, advancements in machine learning and artificial intelligence will enable smart clothes to provide personalized insights and recommendations based on individual data. This will unlock a new era of personalized fashion and well-being, where our clothes become our smart companions, guiding us towards a healthier and more connected lifestyle.
The Intersection of Fashion and Technology
Smart clothes represent the perfect marriage of fashion and technology, creating garments that not only look stylish but also enhance our lives in meaningful ways. The innovative techniques used in creating smart fabrics, the integration of sensors and connectivity, and the future possibilities of personalized fashion are just the tip of the iceberg.
As the fashion industry continues to embrace technology, the boundaries between fashion and other industries will blur. Smart clothes are just the beginning, with possibilities for further integration of technology in everyday fashion items such as shoes, accessories, and even cosmetics. The future of smart clothes holds exciting potential, promising a world where fashion and technology seamlessly intertwine to create a new dimension of style and functionality.
Key Takeaways: How are smart clothes made?
Smart clothes are made by integrating electronic components into the fabric.
Conductive threads and fabrics are used to create pathways for electricity.
Sensors and microcontrollers are embedded to collect and process data.
Wireless communication modules enable smart clothes to connect to other devices.
Advanced technologies like nanotechnology and printed electronics are used in the manufacturing process.
Frequently Asked Questions
Curious about how smart clothes are made? Look no further! Here are some common questions and their answers.
1. How do smart clothes work?
Smart clothes are made possible through a combination of embedded technology, sensors, and conductive materials. These components work together to collect data and transmit it for further analysis. For example, smart shirts that monitor heart rate use conductive threads woven into the fabric to measure electrical signals produced by the heart. This data is then sent to a small module or device attached to the clothing, which further processes and transmits the information.
Overall, the goal of smart clothes is to gather data on various body metrics or environmental factors, such as temperature or UV exposure, and provide valuable insights to the wearer or external systems.
2. What are the materials used to create smart clothes?
Smart clothes rely on the integration of conductive materials, such as conductive threads, fibers, or inks, which allow for the flow of electricity. These materials are often incorporated into the fabric during the manufacturing process. Conductive materials enable the sensing capabilities of smart clothes, allowing them to detect and measure various biometric or environmental factors. Additionally, these materials are typically flexible, durable, and washable, ensuring the longevity and usability of smart garments.
Other components, such as microchips, sensors, or even small batteries, may also be included in smart clothes designs, depending on the specific functionalities required. These components are typically integrated seamlessly with the fabric to provide comfort and usability for the wearer.
3. How are the electronics embedded into smart clothes?
Electronics are embedded into smart clothes using various techniques. One common method is by integrating flexible circuitry and sensors directly onto the fabric. This can be achieved through techniques like printing conductive inks or using flexible printed circuit boards. These electronics are strategically placed to ensure they don't hinder the garment's comfort or aesthetics.
Another approach involves incorporating detachable or modular components, such as small devices or modules, into specially designed pockets or compartments within the clothing. These detachable elements allow for easy maintenance, upgrades, or replacements of the electronic components.
4. Can I wash smart clothes?
Yes, you can wash many smart clothes, but it's essential to follow the manufacturer's instructions to maintain their functionality and longevity. Some smart clothes are machine washable, while others require hand washing or delicate cycles. It's crucial to remove any detachable electronic components before washing, such as sensors or batteries, to avoid damaging them.
Additionally, it's recommended to use mild detergents and avoid harsh chemicals or bleach that could affect the conductive materials or electronics. Proper care and maintenance can help ensure that your smart clothes continue to perform as intended.
5. What are some examples of smart clothes?
Smart clothes come in various forms and serve different purposes. Some examples include:
– Fitness trackers built into athletic apparel, which monitor heart rate, steps taken, and calories burned.
– Smart socks that can detect pressure points, helping athletes improve their running or walking gait.
– Smart gloves that enable touch screen interaction without removing them, thanks to conductive materials incorporated into the fingertips.
– Infrared-reflective shirts that can regulate body temperature by reflecting or absorbing heat, optimizing comfort during physical activities.
These are just a few examples, and the possibilities for smart clothes continue to expand as technology advances.
Smart Textiles, Future of Fashion
Summary
Smart clothes are made by integrating technology into the fabric, such as sensors and conductive threads. These technologies allow the clothes to collect and transmit data, like heart rate or movement, to other devices. The data can then be analyzed and used for various purposes, like monitoring health or tracking performance in sports. Smart clothes rely on a combination of science, engineering, and design to create innovative and functional garments.
The process of making smart clothes involves several steps, including designing the circuitry, selecting the right materials, and integrating the technology seamlessly into the fabric. This requires collaboration between experts in different fields, such as fashion designers, engineers, and computer scientists. Smart clothes have the potential to revolutionize various industries, from healthcare to sports, by providing real-time insights and enhancing our everyday lives with wearable technology.