Customizing a wordpress site can have a significant impact on branding. The look and feel of a website can influence how customers perceive a brand.
A website is often the first point of contact between a business and its potential customers. Therefore, website customization is an essential element in branding. WordPress allows businesses to create a customized website that reflects their brand's personality and style.
A customized website also provides a unique identity and increases brand recognition. It can also enhance user experience, which helps in creating a positive brand image. Website customization includes elements such as typography, color scheme, layout, images, and content, which are instrumental in creating a powerful and memorable brand. A customized wordpress site is an essential tool for businesses to establish a strong brand presence online.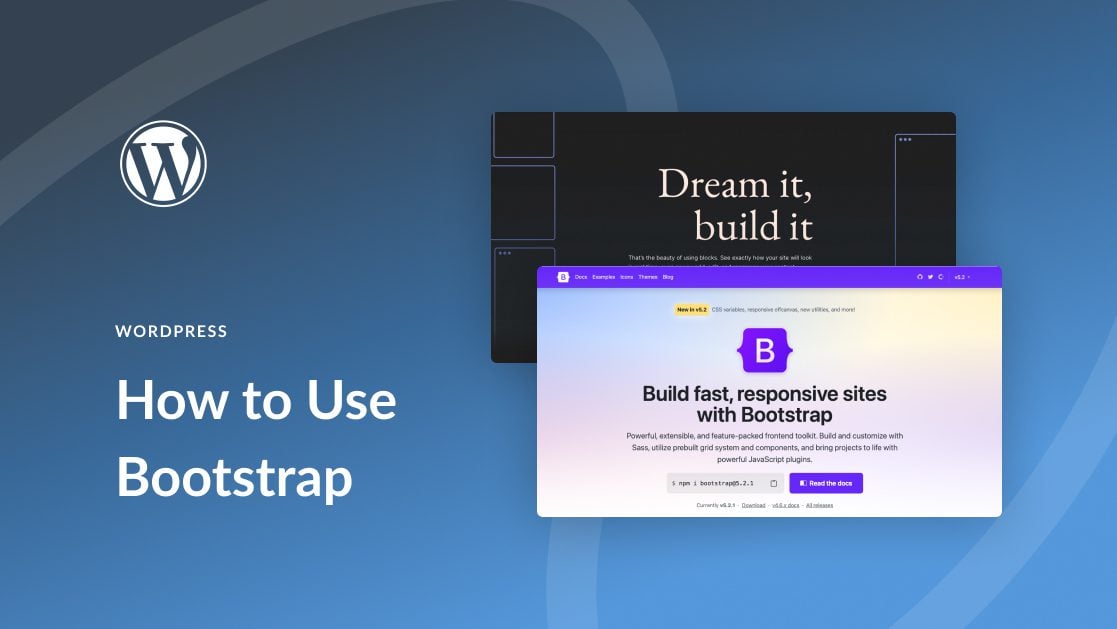 Credit: www.elegantthemes.com
Choosing The Right Theme
Importance Of Choosing The Right Wp Theme For Branding
When it comes to building a website, one of the most crucial decisions that you'll need to make is choosing the right theme. The theme of your website will affect its entire appearance and functionality and will also have an impact on your brand's perception.
So, it's vital to ensure that you choose the right theme that fits your website's objectives and aligns with your brand identity.
Factors To Consider When Choosing A Wp Theme
Choosing the right wordpress theme requires careful consideration of several factors. Here are some essential factors to consider when choosing a wp theme:
Purpose: The primary objective of the website should dictate which theme to choose—one with bright colors for a children's education website or one with a professional look for a legal website.
Responsiveness: Check if the theme is mobile-friendly and compatible with all screen sizes.
Speed and optimization: Choose a theme that is optimized for speed, clean code, and seo-friendly. It can significantly impact website performance and user experience.
Customization: Themes that offer customization options or built-in features will usually save time and cut costs in terms of custom coding.
Brand identity: The theme should be in line with your brand's identity, vision, and mission. Its overall appearance should fit your messaging and intention.
Reviews: Ensure the theme you're choosing has good ratings and reviews from other users. It's wise to read through the reviews to see if there are any complaints about the features you need or performance.
Updates: Ensure that the theme is regularly updated and supported by its developers.
Plugins and integrations: It is essential to confirm that the theme supports the necessary plugins and integrations that are crucial for your website's functionality.
Budget: While there's a vast quantity of free wordpress themes out there, choosing a premium theme may provide better support and customized features that are perfect for your website's needs.
Choosing the right wp theme is crucial for branding as it affects website usability, functionality, and user experience. Careful consideration and evaluation of the factors mentioned above will ensure that you select the best theme for your website that helps you build a strong online presence and reach your brand goals.
Customizing Your Site'S Layout
Overview Of Site Layouts And Their Impact On Branding
A website's layout has a significant influence on its branding. That's because the layout determines the structure, colors, fonts, and other design elements that people see when they visit your site. A well-designed website can help establish your brand's identity and credibility while also making it easy for visitors to find what they're looking for.
There are various site layouts, but the most common ones include:
Single-column layout: This layout uses one column to display all the site's content. It's simple and easy to navigate, making it ideal for blogs and small business websites.
Multi-column layout: With two or three columns, this layout allows for more content without overwhelming the user. It's often used for news sites or larger businesses.
Grid-based layout: This layout is based on a grid structure, making it easy to organize content. It's popular with e-commerce and portfolios.
How To Customize Your Site'S Layout To Enhance Branding
WordPress provides several tools to customize your site's layout, making it match your branding better. Here's how to do it:
Choose a theme that aligns with your brand: WordPress offers many professionally designed templates to choose from. Pick one that matches your brand voice, tone, and visual identity.
Select color schemes carefully: A website's color scheme is a crucial aspect of branding. Choose colors that work with your logo and website's overall aesthetic.
Incorporate your logo in the design: Your company's logo is the visual representation of your brand. It should be prominently displayed on your website so that visitors can identify with it quickly.
Use typography to enhance branding: Fonts are a critical aspect of your website's visual identity. Choose fonts that are readable, consistent, and align with your brand's voice.
Add custom graphics and images to the site: High-quality images and custom graphics help convey your brand's personality, making it more relatable to visitors.
Optimize your site for mobile devices: With more and more people using mobile devices to browse the web, it's critical to ensure your website is mobile-friendly. A responsive design will keep your visitors engaged no matter which device they use.
By customizing your site's layout based on your brand's identity, you can enhance your branding and create a more engaging user experience.
Optimizing For User Experience
Website customization is a crucial aspect of online branding, and wordpress is an ideal platform for building a website customization strategy. Optimizing user experience (ux) is an integral part of website customization. Combining branding and ux on a wp site can help create a unique and dynamic online presence, which can build a strong brand identity.
In this section, we will explore the role of ux in branding and provide best practices for enhancing ux on wp sites.
The Role Of Ux In Branding
User experience (ux) is the interaction between a user and a website, software, or application. A positive ux is vital for creating a more satisfying experience for your visitors, which, in turn, can create a lasting impression that builds a positive brand identity.
When you prioritize ux on your wp site, you can:
Increase user engagement: When users have a positive interaction with your website, they are more likely to engage with it, resulting in more organic traffic, lower bounce rates, and a more engaged audience.
Improve brand loyalty and trust: Ux enhances trust, which encourages users to share their experiences with others and promote your brand online organically.
Build a recognizable brand identity: A consistent ux design can help in creating a strong brand identity, which can make your website stand out from the crowd.
Best Practices For Enhancing Ux On A Wp Site
Here are some of the best practices for enhancing a website's ux:
Prioritize Site Speed –
Site speed is a critical factor in ux optimization. Wp site owners can take several steps to improve site speed, including optimizing images, installing caching plugins, and choosing the right hosting provider.
Optimize images: Large images can slow down your site's speed. Optimize your images before uploading them to your wp site. Use image compression tools such as tinypng or compressor.io.
Use caching plugins: Caching plugins store a copy of your website on the visitor's browser, making it quicker to load subsequent pages. Popular plugins like wp super cache or w3 total cache can help cache your wp site.
Choose the right hosting service: Your website speed heavily depends on the hosting service you choose. Look for a hosting provider that has servers optimized for wordpress sites.
Optimize For Mobile –
Mobile optimization is no longer an added bonus, but rather a necessity. Ensure that your website is mobile-friendly so that mobile visitors can have a pleasant experience.
Use responsive design: Responsive design adjusts website layout depending on the device used to view it.
Test your site on different devices – check how your site looks and functions on a variety of devices. Test it with google's mobile-friendly tool.
Optimize mobile website speed: Optimize images and use a fast theme to increase mobile website speed.
Use An Intuitive Design –
An intuitive design is crucial to encourage user engagement and lower bounce rates. Below are some design tips to optimize your website's ux:
A simple navigation menu: Have a clear and easy to navigate menu bar that's intuitive and visually appealing.
Clear ctas: Use clear 'call to actions' across your site to encourage users towards specific goals.
User-friendly design: Avoid using flashy graphics and keep your design elements intuitive and consistent.
Website customization and ux optimization can have a significant impact on your brand identity. Prioritizing ux on your wp site can lead to higher engagement, builds trust and loyalty, and creates a recognizable brand identity. Prioritizing speed, mobile optimization, and an intuitive design are some of the critical best practices that can enhance ux on your wp site.
Leveraging Plugins For Branding
Website customization is an essential aspect of effective branding for any wordpress site. Customizing a website according to a brand's unique theme, values, and objectives will set the site apart, enhance brand recognition and improve user experience. When it comes to wordpress, you can leverage plugins for branding efforts, making the customization process easier and more effective.
We'll explore the value of plugins for branding and recommend the best ones that can help you take your branding initiatives to the next level.
Overview Of Plugins And Their Value For Branding Efforts
Plugins are software components that add functionality to wordpress sites, giving site owners and users the ability to customize and optimize their sites without advanced programming knowledge. WordPress plugins come in various types, ranging from security and performance plugins to plugins for seo, social media integration, and branding.
When it comes to branding, plugins become essential tools because they allow site owners to create a unique and personalized site that represents their brand's identity. Customizing a website with plugins will provide a range of options for brand representation, including selecting color schemes, font styles, logos, and other visual aspects that make up the site's design.
In turn, these visual elements create a lasting impression on the site visitors that will influence their perception of the brand.
Best Wp Plugins For Enhancing Branding Initiatives
Choosing the best wordpress plugins to enhance your branding initiatives can be a daunting task, given the sheer number of options available. However, some plugins stand out in this regard, and we recommend them below:
Ultimate branding: This plugin enables users to customize the wordpress dashboard to reflect the brand's identity. The plugin includes features such as custom login pages, brand colors, custom favicons, and more.
Beaver builder: Designed for non-technical users, this plugin enables easy customization of website pages using a drag and drop interface. It features different modules that users can customize to achieve the brand's unique design, including headers, footers, and content sections.
Customify: This plugin is a versatile tool that offers customization options for colors, fonts, and site layouts. With customify, users can customize their entire wordpress site to align with their brand's identity, including logos, headers, and footers.
Logo slider: As the name suggests, this plugin allows users to showcase their brand's logos in a slider format, making it easy for site visitors to identify the brand's partners and collaborators. Logo slider supports unlimited logos, and customization options include positioning, animation, and other visual effects.
WordPress plugins offer invaluable features for enhancing branding initiatives. With the right plugins, site owners can easily customize their sites to align with the brand's identity, creating a unique and personalized experience for site visitors. The best plugins for branding include ultimate branding, beaver builder, customify, and logo slider, among others.
By leveraging these plugins, brands can make a lasting impression on their audiences and achieve their objectives efficiently.
Incorporating Branding Elements
Overview Of Branding Elements Such As Logo, Colors, Fonts, And Imagery
A brand is more than just a logo or name. It is an entire experience that customers encounter when they interact with a product or company. The primary components of a brand are its logo, colors, fonts, and imagery. These are the essential ingredients that create a brand image that is instantly recognizable by consumers.
Understanding these elements can help you create a cohesive brand identity that establishes trust and fosters recognition.
How To Incorporate These Elements Into Your Wp Site For Greater Brand Recognition
When it comes to incorporating branding elements into a wp site, the possibilities are endless. Here are a few tips to help you get started:
Use your logo on the homepage and create a favicon that matches your logo.
Incorporate your brand colors throughout the site, including the background, text, buttons, and links.
Use your brand fonts consistently across the site, but make sure they are easy to read.
Incorporate imagery that reflects your brand's values and personality. Use high-quality images that are well-lit and visually appealing.
Use brand messaging throughout the site to communicate your brand's values, mission, and unique selling proposition (usp).
By incorporating these branding elements throughout your wp site, you can create a cohesive and recognizable brand identity that resonates with your target audience. This can help establish trust, foster loyalty and generate repeat visits to your site.
Incorporating branding elements into your wp site can greatly impact your brand identity and recognition. By carefully selecting your brand colors, fonts and imagery, and integrating them seamlessly into your site, your brand will become more recognizable and establish a stronger connection with your target audience.
Creating Engaging Content
Importance Of Creating Engaging Content For Successful Branding
When it comes to website customization, engaging content is a key factor that can significantly impact the branding of a wordpress site. In today's digital world, the internet is flooded with various websites and blogs, making it challenging for businesses to stand out from the crowd.
Creating engaging content is an effective way to drive traffic, engage with the audience and build a brand's personality.
Moreover, engaging content that conveys valuable and informative messages to the readers can help to improve brand reputation, increase customer loyalty and sales. Here are some key points that highlight the importance of creating engaging content for successful branding:
Engaging content helps to grab the attention of potential customers and keep them interested in the brand.
Quality content can help a brand to establish authority and credibility in a particular niche, resulting in increased brand recognition and customer loyalty.
Engaging content provides an opportunity for the brand to showcase its unique personality and attract customers who resonate with its values.
High-quality content that resonates with the target audience can increase social shares, generate backlinks and improve the website's search engine ranking, resulting in increased organic traffic.
Best Practices For Writing And Publishing Content On A Wp Site
Writing and publishing content on a wordpress site can be overwhelming, especially for beginners. However, following some best practices can make it easier for businesses to produce high-quality content that resonates with their audience and enhances their brand reputation. Here are some key points:
Develop a content strategy that aligns with your brand's goals and target audience. Research your target audience's interests, pain points and the type of content they prefer to consume.
Create an engaging headline that summarizes the broad concept of the content and captures the reader's attention. A strong headline can increase the reader's curiosity and motivate them to read the entire content.
Create content that is easy to read, engaging, and informative. Use short paragraphs, bullet points and sub-headings to improve the readability and make the content scannable.
Use relevant and visually appealing images that enhance the content and convey the intended message. Avoid using copyrighted images without permission or crediting the source.
Optimize the content for search engines by using relevant keywords and meta descriptions that accurately describe the content. However, avoid keyword stuffing and ensure that the content flows naturally.
Proofread the content for grammatical and spelling errors, ensure the accuracy of the content and that all information is up-to-date.
Promote your content through various marketing channels, including social media, email marketing, and influencer outreach.
Creating engaging content is crucial for businesses looking to enhance their brand reputation and build a loyal customer base. Following best practices for writing and publishing content can help businesses to produce high-quality content that resonates with their target audience and drives traffic to their wordpress site.
Utilizing Social Media Integration
Overview Of Social Media'S Value For Branding
Social media can be a powerful tool for enhancing branding efforts of wordpress websites. With millions of active users on various social media platforms, integrating social media into your site can help you reach a wider audience and increase brand visibility.
Utilizing social media integration can help you to:
Create a consistent online presence across social media platforms and your website
Increase engagement and build a community around your brand
Increase website traffic by driving users from social media to your site
Boost brand awareness and recognition
Improve seo by making your website more visible to search engines
How To Integrate Social Media Platforms Into Your Wp Site
Integrating social media platforms with your wordpress site requires a few simple steps. Here's how you can do it:
Choose the social media platforms you want to integrate, based on your audience and business goals. The most common ones include facebook, twitter, instagram, linkedin, youtube, and pinterest.
Install social media plugins that are compatible with your wordpress theme. Some popular ones include jetpack, social pug, and social media widget.
Create social media account links and buttons on your website to make it easy for users to find and follow your profiles. Place them prominently on your homepage, sidebar, footer, or contact page.
Add social media sharing buttons to your blog posts and pages, encouraging users to share your content on their social media profiles. This can help increase your reach and website traffic.
Keep your social media profiles updated and in line with your brand guidelines. Consistency across all channels will help build brand identity and recognition.
By integrating social media platforms into your wordpress site, you can not only increase brand awareness and recognition but also improve engagement and website traffic. So, make sure to utilize social media in your branding efforts to stay ahead of the game.
Establishing Credibility Through Testimonials
Website customization plays a vital role in creating a unique identity for your brand. In today's digital world, a website is the first point of contact between a business and its potential customers. Therefore, it's essential to make a lasting impression.
One way to do this is by establishing credibility through testimonials. In this section, we'll discuss the significance of social proof for branding and best practices for showcasing testimonials on your wp site.
Importance Of Social Proof For Branding
Social proof is a psychological phenomenon that occurs when people rely on the experiences and actions of others to make decisions. In simpler terms, people trust what others say and do. The same applies to businesses; people are more likely to trust a brand that has positive reviews and testimonials than one without them.
Here are some reasons why social proof is essential for branding:
Boosts credibility and trust: Having positive testimonials on your website can increase your brand's credibility and trustworthiness. It shows that others have used and benefited from your products or services.
Encourages conversions: Testimonials and reviews are excellent conversion tools. They help potential customers make an informed decision about purchasing from your brand.
Increases brand recognition: Positive feedback from clients can help your brand get noticed quickly. It can help you stand out from your competitors in a crowded market.
Best Practices For Showcasing Testimonials On Your Wp Site
While testimonials are great for establishing credibility and building trust, they need to be displayed in an optimized way. Here are some best practices for showcasing testimonials on your wp site:
Keep it concise: Display only the most impactful quotes. Short and sweet quotes are more likely to get read than longer ones.
Add photos and names: Adding real photos of clients who have given testimonials can help potential customers see that they are actual people. Including their full name and company name also adds to the transparency.
Provide context: Providing context around a particular testimonial can help the reader understand the situation and solution better. For example, you can include the challenge the client was facing and how your product or service helped them overcome it.
Use social proof widgets: Social proof widgets such as trustpilot, google reviews, yelp, and trip advisor can automatically collect, manage and display testimonials on your site.
Make them easy to find: Showcase your testimonials on prominent pages such as the homepage, product pages, or the about us page. Make sure they are easy to read and visually appealing.
Leveraging the power of testimonials is critical for building your brand's credibility and trust. By following the best practices for showcasing testimonials on your wp site, you can create a lasting impression on your potential customers and increase your chances of conversions.
Tracking Your Branding Progress
Website customization plays a critical role in impacting the branding of a wordpress site. It enables website owners to create a unique user experience and a memorable online identity. But how do you measure the impact of your website customization on branding?
Here's where tracking your branding progress comes in handy.
The Role Of Analytics In Branding Initiatives
Analytics can help you track metrics, measure results, and identify areas that require improvement. Analytics tools provide essential data points that enable website owners to monitor the performance of their website and branding efforts. Here are some key points to keep in mind:
The data can help you understand your website visitors, their behaviors, and engagement levels
The data can assist you in measuring your website performance against your branding goals
Analyzing the data can help you identify areas that require optimization
You can use analytics reports to gain insights into your website's strengths and weaknesses.
Overview Of Wp Plugins For Tracking Website Metrics
WordPress features several plugins that are designed to help you track your website metrics. These plugins allow you to monitor the performance of your website and branding initiatives. Here are some popular plugins that you can use:
Google analytics: A free web analytics tool that tracks website traffic, user engagement, and other critical metrics.
Monsterinsights: This plugin integrates google analytics data into your wordpress site, providing you with real-time insights on your website's performance.
Jetpack: This plugin features a built-in site stats module that displays key metrics such as the number of visitors, referral links, and top-performing content.
Using these plugins to track your branding progress can help you optimize your website for better performance, user experience, and overall branding goals. Remember, website customization is all about creating a unique experience for your website visitors. By tracking your branding progress, you can ensure that your website is delivering the intended value to your audience.
Frequently Asked Questions For How Can Website Customization Impact The Branding Of A WordPress Site?
How Important Is Website Customization For Branding?
Website customization is essential as it makes your brand stand out. It attracts visitors' attention, makes them remember your brand, and distinguish it from competitors. A customized website also builds trust and credibility with your visitors.
How Does Website Customization Affect User Experience?
When you customize your website, you improve user experience, making it easier and more enjoyable to navigate. It also enhances site performance by creating a website that is tailored to your visitors' needs, which leads to higher engagement and conversion rates.
Can Website Customization Improve Search Engine Rankings?
Yes, website customization impacts search engine rankings. A customized website with relevant content and seamless navigation improves user experience, which translates to higher seo rankings. It also attracts backlinks and social media attention, all of which improve your site's visibility.
How Can Website Customization Help Create A Strong Brand Image?
Website customization creates a unique personality in your brand image and helps establish an emotional connection with your audience. It also reflects your brand identity, values, and mission, which helps build trust and attract new customers to the site.
What Are Some Customizations That Can Be Made To A WordPress Site?
WordPress customization is endless, depending on your business needs and website goals. Some of the most common customizations include color schemes, layouts, font styles, navigation menus, page templates, and plugins integration.
Conclusion
Website customization can greatly impact the branding and overall success of a wordpress site. Through customization, a website can become not only visually appealing but also functional and user-friendly. With a focus on branding, customization allows for the integration of specific brand elements and messaging, creating a coherent brand identity and experience for users.
Additionally, customization can improve website performance, helping with search engine optimization and increasing organic traffic. The flexibility of wordpress also allows for continuous updates and changes to help keep up with the ever-changing digital landscape. However, it is important to carefully consider the customization choices made and ensure they align with the brand's goals and values.
By leveraging the benefits of website customization, a wordpress site can stand out in a competitive online market and successfully communicate a brand's unique message.