Artificial intelligence (ai) is an incredibly powerful technology that has transformative potential. It has the ability to automate tasks, enhance decision-making processes, and revolutionize various industries.
Imagine a world where machines can learn, think, and solve complex problems just like humans. This is the power of artificial intelligence. Ai can process massive amounts of data, make predictions, and continuously learn from new information. It has the potential to drive innovation, improve efficiency, and enable significant advancements in areas such as healthcare, finance, transportation, and more.
With ai, businesses can streamline operations, deliver personalized user experiences, and gain valuable insights. However, it is important to note that ai also comes with its own challenges, including ethical considerations, privacy concerns, and the need for proper regulation. Ai is a game-changer, offering immense power to transform industries, improve human lives, and shape the future in unprecedented ways.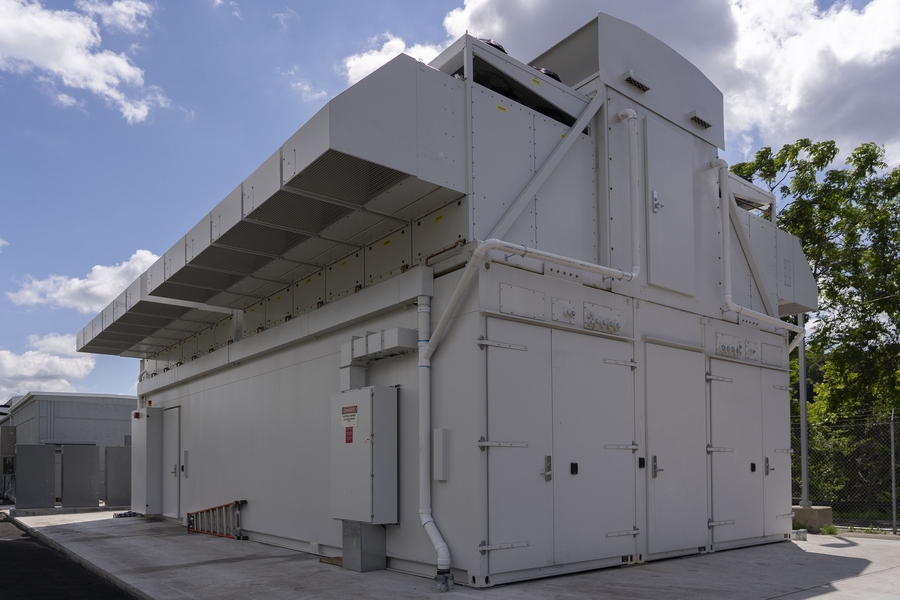 Credit: news.mit.edu
Understanding Artificial Intelligence
Artificial intelligence (ai) has emerged as a powerful force shaping the world we live in. This groundbreaking technology encompasses computer systems that imitate human intelligence, enabling them to analyze data and make informed decisions. From self-driving cars to chatbots, ai is revolutionizing various industries, including healthcare, finance, and retail.
Defining ai is crucial to understanding its potential, as it refers to the development of computer systems capable of performing tasks that would require human intelligence. Tracing the historical development of ai shows its continuous evolution and the advancements it has achieved over time.
In today's landscape, ai is transforming industries by optimizing processes, improving customer experiences, and discovering patterns in large sets of data. With its ability to learn and adapt, ai is undoubtedly a powerful force that continues to shape our present and will define our future.
The Impact Of Artificial Intelligence
Artificial intelligence (ai) is making a significant impact across various sectors such as healthcare, finance, and transportation. It is transforming these industries by revolutionizing processes and decision-making, leading to improved efficiency and accuracy. Ai technology has the potential to enhance healthcare treatments, automate financial tasks, and optimize transportation logistics.
However, the rise of ai also brings concerns about its impact on the job market, with potential job displacement and shifts in employment opportunities. Despite these concerns, it is important to analyze and understand the potential benefits and challenges that ai brings to our society.
The power of ai lies in its ability to revolutionize industries, improve efficiency, and reshape the job market, making it an omnipresent force in the modern world. As ai continues to evolve, its influence is set to grow even stronger, shaping the future of various sectors.
The Limitations And Ethical Considerations Of Ai
Artificial intelligence (ai) is a powerful and transformative technology that has revolutionized numerous industries. However, it is essential to acknowledge the limitations and ethical considerations surrounding ai. Addressing the challenges and restrictions that ai currently faces is crucial. It is important to explore the potential privacy risks associated with ai technologies, as they raise genuine concerns.
Additionally, discussing the ethical implications of ai development and usage is necessary to ensure responsible and accountable deployment. As ai becomes more prevalent in our lives, it is vital to strike a balance, mitigating its limitations and considering the ethical ramifications.
Emphasizing these issues will contribute to a society that harnesses the power of ai while respecting boundaries and upholding ethical standards. Through addressing these concerns, we can maximize the benefits and minimize the potential risks of ai technology.
The Future Of Artificial Intelligence
Artificial intelligence (ai) has proven to be an incredibly powerful force, shaping the future in various ways. Advancements in ai research have brought about cutting-edge developments that continue to revolutionize industries. Collaborations between ai and humans present enormous potential, offering numerous benefits across sectors.
Yet, as we explore the possibilities, it is essential to address the potential risks and take necessary precautions. Safety measures must be put in place to ensure the responsible and ethical use of ai in our rapidly evolving world. As we acknowledge the power of ai, it is crucial to strike a balance, harnessing its capabilities while safeguarding against any adverse consequences.
The future of artificial intelligence relies on our ability to navigate its untapped potential and shape it for the betterment of society.
Frequently Asked Questions On How Powerful Is Artificial Intelligence?
How Does Artificial Intelligence Work?
Artificial intelligence works by using algorithms to process and analyze large amounts of data, learning from patterns and making predictions or decisions without explicit programming. It mimics human intelligence by using techniques such as machine learning, natural language processing, and computer vision.
What Are The Applications Of Artificial Intelligence?
Artificial intelligence has various applications, including autonomous vehicles, virtual assistants, fraud detection, healthcare diagnosis, and recommendation systems. It is also used in industries such as finance, manufacturing, and retail to automate processes, improve efficiency, and make better data-driven decisions.
Can Artificial Intelligence Surpass Human Intelligence?
While artificial intelligence has advanced rapidly, surpassing human intelligence is currently hypothetical. Ai can outperform humans in specific tasks, such as playing chess or go. However, general intelligence, which encompasses complex human reasoning and understanding, is still a challenge for ai to achieve.
What Are The Ethical Concerns Of Artificial Intelligence?
Ethical concerns surrounding artificial intelligence include job displacement, privacy invasion, bias in decision-making algorithms, and the potential for ai to be used maliciously. Ensuring ai is developed and used responsibly, with transparency, accountability, and human oversight, is crucial to mitigate these concerns and protect society.
Are There Any Risks Associated With Artificial Intelligence?
Artificial intelligence poses risks such as the unintended consequences of ai systems, including biased or discriminatory outcomes. There are concerns about ai being weaponized or used for malicious purposes. Additionally, the potential for ai to advance beyond human control raises ethical and safety issues that need to be addressed.
Conclusion
Artificial intelligence has undoubtedly emerged as a powerful force that is reshaping various industries and facets of our lives. Its capabilities have broken barriers, enabling machines to learn, reason, and perform tasks traditionally reserved for humans. Through the advancements in machine learning and deep learning algorithms, ai has become more capable of processing large amounts of data and making sense of complex patterns.
This has opened up new opportunities for automation, precision, and innovation. From chatbots that provide instant customer support to personalized recommendations that enhance user experiences, ai is revolutionizing how we interact with technology. It is helping businesses streamline their operations, optimize decision-making processes, and improve overall efficiency and productivity.
Moreover, in the field of healthcare, ai is enabling faster and more accurate diagnoses, potentially saving lives. However, it is important to note that with great power comes great responsibility. While ai has the potential to bring immense benefits, it also poses ethical and societal challenges that need careful consideration.
Ensuring transparency, fairness, and accountability in ai systems is crucial to fostering trust and avoiding unintended consequences. As we continue to witness advancements in ai technology, it is evident that its power is growing. Embracing ai's potential and addressing its challenges will be key to harnessing its power for the betterment of society and shaping a future that benefits all.