To host a webinar, choose a platform, plan your content, promote your event, and engage with participants during the live session. Hosting webinars is an effective way to connect with a large audience, share valuable information, and build your brand's authority.
By following a few key steps, you can successfully host a webinar that educates and engages your attendees. Whether you are hosting a training session, product demonstration, or industry discussion, these tips will help you create a memorable and impactful webinar experience.
So, let's dive into the details of how to host a webinar and ensure a seamless and engaging event for all participants.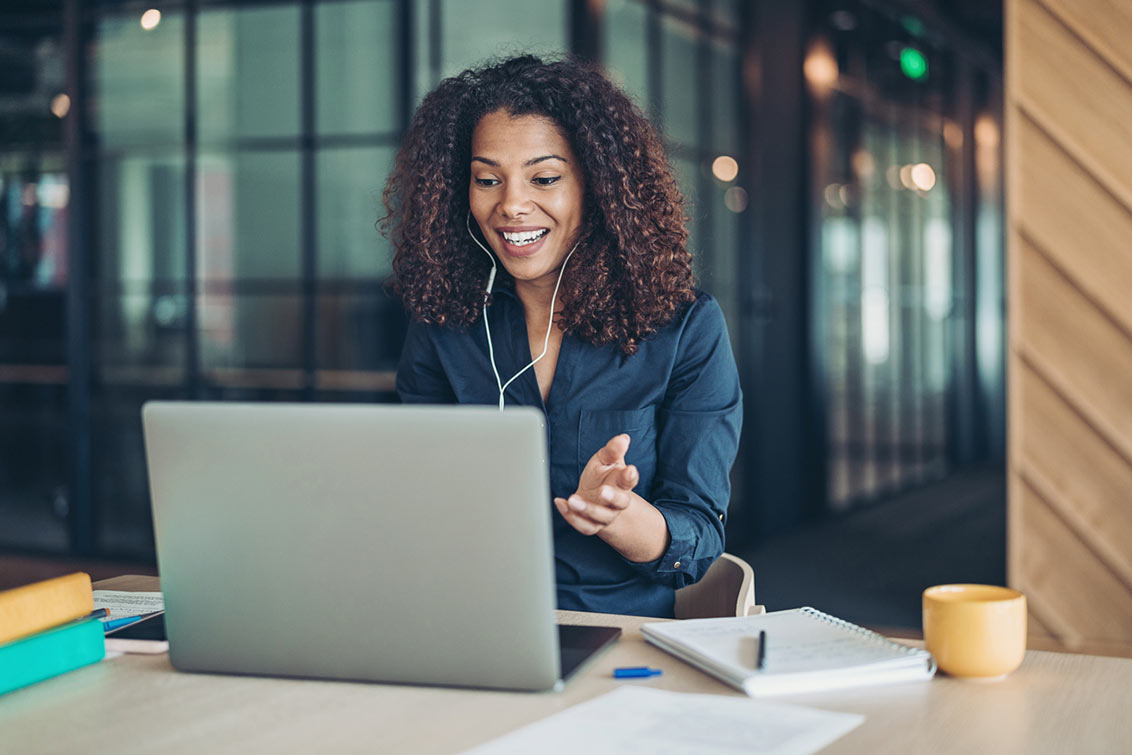 Credit: redriver.com
Benefits Of Hosting A Webinar
Discover the numerous benefits of hosting a webinar and gain valuable knowledge on how to successfully organize your own virtual event. From reaching a wider audience to fostering engagement and generating leads, webinars offer a powerful platform for sharing information and building your brand.
Gain insights on hosting strategies and make the most of this effective communication tool.
Increase Brand Visibility And Credibility
Hosting a webinar is an excellent way to increase your brand's visibility and establish credibility in your industry.
By delivering valuable and educational content to your audience, you position yourself as an authority and build trust with potential customers.
Webinars allow you to showcase your expertise, demonstrate your product or service's value, and highlight your industry knowledge.
As participants engage with your webinar, they have an opportunity to see firsthand how your brand can benefit them.
This increased visibility and credibility can lead to brand recognition, word-of-mouth referrals, and long-term customer loyalty.
Reach A Wider Audience
Webinars break down geographical barriers, allowing you to reach a wider audience that may not be possible through traditional in-person events.
With webinars, you can connect with people from different locations, time zones, and even countries.
This opens up opportunities to engage with potential customers who might not have otherwise discovered your brand.
Furthermore, webinars offer flexibility for attendees to join from their preferred location, whether it's their office, home, or on-the-go.
By expanding your reach, you can tap into new markets, increase brand awareness, and potentially increase sales.
Generate Leads And Build A Customer Base
Webinars are an effective lead generation tool as they provide a platform to capture valuable information from participants.
By offering compelling content, you can entice attendees to provide their contact details in exchange for access to the webinar.
These leads can then be nurtured through follow-up email campaigns or targeted marketing efforts.
Beyond lead generation, webinars help build a customer base by showcasing your brand's products or services.
A well-planned and executed webinar can inspire attendees to take action, whether it's making a purchase, subscribing to your services, or signing up for further engagement.
By combining educational content with persuasive messaging, you can convert webinar attendees into loyal customers.
Remember, hosting a webinar is not just about the event itself. It's an opportunity to highlight your brand's expertise, connect with a wider audience, and ultimately grow your customer base. Plan your webinar strategically, create valuable content, and leverage the benefits it offers to achieve your business goals.
How To Plan A Webinar
Looking to host a webinar? Learn how to plan a successful webinar with these essential tips and strategies. Discover everything you need to know about setting objectives, choosing the right platform, promoting your event, and engaging your audience effectively.
Planning a webinar involves several important steps that will help you ensure its success. Taking the time to carefully consider the purpose and goal of your webinar, choose a topic and format that align with your audience's interests, and select a suitable date and time can make a significant difference in the overall effectiveness of your webinar.
In this section, we will explore these steps in detail.
Determine The Purpose And Goal Of The Webinar
Before diving into the planning process, it is crucial to establish a clear purpose and goal for your webinar. Ask yourself what you aim to achieve through this event. Are you looking to educate your audience, generate leads, promote a product or service, or simply provide valuable information?
Defining the purpose and goal will help you structure the content and format of your webinar accordingly.
To determine the purpose and goal of your webinar:
Identify the target audience: Consider who your webinar is intended for and what they may be interested in learning or gaining from attending.
Outline the key objectives: Define the specific outcomes you want to accomplish with your webinar, such as increasing brand awareness, driving engagement, or providing expert insights.
Develop a compelling call to action: Decide on the desired action you want your audience to take after attending the webinar, whether it's signing up for a newsletter, purchasing a product, or engaging further with your brand.
By clearly defining the purpose and goal of your webinar, you can create a focused and impactful event that resonates with your audience.
Choose A Topic And Format That Align With Your Audience'S Interests
Selecting the right topic and format for your webinar is crucial to capturing your audience's interest and ensuring their active participation. To do this successfully, you need to have a deep understanding of your target audience's preferences and needs.
Consider these factors when choosing a topic and format:
Research audience interests: Identify the topics that are most relevant and interesting to your audience. Conduct surveys, analyze customer feedback, or explore online forums to gain insights into their preferences.
Address pain points: Select a topic that addresses a particular challenge or pain point your audience is likely to have. Position your webinar as a solution to their problems.
Engage with interactivity: Incorporate interactive elements, such as live polls, q&a sessions, or interactive quizzes, to keep your audience engaged throughout the webinar.
Choose the right format: Determine whether a live presentation, interview-style discussion, panel discussion, or a combination of formats will work best for delivering your content effectively.
By choosing a topic and format that aligns with your audience's interests, you can capture their attention and deliver a webinar they will find valuable and engaging.
Set A Date And Time That Works For Your Target Audience
Selecting the right date and time for your webinar plays a vital role in attracting your target audience and maximizing attendance. It is essential to consider the preferences and availability of your target audience when setting the schedule.
Here's how to set a date and time that works for your target audience:
Research peak engagement times: Analyze data from your previous webinars, social media insights, or industry research to determine when your target audience is most likely to be active and engaged.
Consider time zones: If your target audience is spread across different time zones, choose a time that accommodates the majority of your participants. Consider offering multiple time options to cater to a broader audience.
Avoid holidays and major events: Check for any significant holidays or events that could overlap with your chosen date and lead to lower attendance rates.
Give ample notice: Provide your audience with sufficient time to plan and mark their calendars. Send out promotional emails or create social media posts announcing the date and time well in advance.
By carefully selecting a date and time that works for your target audience, you can increase the chances of attracting a larger and more engaged audience to your webinar.
Planning a webinar involves meticulous consideration of the purpose, topic, format, and scheduling. By following these steps, you can lay a solid foundation for a successful webinar that effectively engages your audience and achieves your desired goals.
Selecting The Right Webinar Platform
Looking to host a webinar? Choosing the right webinar platform is crucial. Discover how to select the perfect platform for your needs and ensure a successful online event.
When it comes to hosting a successful webinar, selecting the right platform is crucial. Consider factors like ease of use, pricing, and features to ensure that you choose the best option for your needs. Here are some key points to keep in mind:
User-friendly interface: Look for a platform that is intuitive and easy to navigate. This will make it easier for both you and your attendees to interact during the webinar.
Pricing plans: Check the pricing structure of different webinar platforms. Some offer free plans with limited features, while others have tiered pricing based on the number of attendees or the features you require. Choose a platform that fits within your budget and offers the necessary functionality.
Interactive features: A good webinar platform should offer interactive features like chat and q&a. These features allow your attendees to actively engage with the presenter and each other, making the webinar more dynamic and informative.
Scalability: Ensure that the platform can handle your expected number of attendees. Some platforms have limitations on the maximum number of participants or require additional fees for larger audiences. Make sure the platform can accommodate your needs without any limitations or extra costs.
Recording capabilities: Consider a platform that allows you to record your webinar. This way, you can share the recording later with attendees who couldn't make it or provide on-demand access to those who want to revisit the content.
Technical support: Look for a webinar platform that offers reliable technical support. In case you face any technical issues during the webinar, prompt assistance can help minimize disruptions and ensure a smooth experience for both you and your attendees.
Selecting the right webinar platform is essential for hosting a successful event. Consider factors like ease of use, pricing, and features, along with interactive options such as chat and q&a. Ensure the platform can handle your expected number of attendees and offers reliable technical support.
With the right platform in place, you can create an engaging and interactive webinar experience for your audience.
Setting Up Your Webinar
Learn the steps to host a successful webinar with our easy-to-follow guide. From planning the content to engaging your audience, we'll show you how to set up your webinar and create an impactful online event.
Create An Engaging Title And Description To Attract Participants
To ensure a successful webinar, it's crucial to create an engaging title and description that will attract participants. Here are some tips to help you craft a captivating title and description:
Think about your target audience and what would entice them to attend your webinar. Consider using keywords that are relevant to your topic and industry to increase discoverability.
Highlight the value and benefits participants will gain by attending your webinar. What problems will you address? What solutions or insights will you offer? Clearly communicate the takeaways participants can expect.
Keep your title concise, intriguing, and catchy. It should grab attention and stir curiosity.
Craft a description that provides a brief overview of what the webinar will cover. Make it compelling by highlighting the key points and emphasizing the practical knowledge participants will gain. Use action-oriented language to create a sense of excitement and motivation.
Include any notable guest speakers or industry experts who will be part of the webinar. This can increase credibility and interest.
Make sure your title and description align with the actual content of your webinar to avoid misleading participants.
Remember, a well-crafted title and description can significantly impact the number of attendees for your webinar. Take the time to create something captivating and effective.
Prepare A Detailed Agenda With Clear Objectives For Each Section
To ensure a well-organized and successful webinar, it's important to prepare a detailed agenda with clear objectives for each section. Here's how you can structure your agenda:
Welcome participants and introduce yourself and any co-hosts or guest speakers.
Provide a brief overview of the webinar's purpose and what participants can expect.
Set the agenda and outline the topics that will be covered.
Section 1:
Objective: Clearly define the objective of this section. For example, "understanding the importance of webinars in digital marketing."
Present relevant information, insights, and statistics related to the topic.
Share practical tips or strategies that participants can apply.
Section 2:
Objective: State the objective of this section. For instance, "choosing the right webinar platform and tools."
Discuss various webinar platforms and tools available, highlighting their features, pros, and cons.
Provide recommendations or best practices for selecting the most suitable platform for participants' needs.
Section 3:
Objective: Outline the objective of this section, such as "structuring and creating compelling webinar content."
Share tips for designing engaging slide decks, including visual elements and effective storytelling techniques.
Offer guidance on creating interactive elements to boost audience engagement.
Section 4:
Objective: Provide the objective for this section. For example, "promoting and marketing your webinar effectively."
Share strategies for promoting the webinar across various channels, such as social media, email marketing, and partnerships.
Provide actionable tips for driving registrations and maximizing attendance.
Q&a and
Allocate time for a question and answer session, allowing participants to clarify any doubts or seek further information.
Summarize the key takeaways from the webinar.
Thank participants for their attendance and encourage feedback or further engagement.
By preparing a detailed agenda with clear objectives for each section, you will ensure a well-structured and valuable webinar experience for your participants.
Design Visually Appealing Presentation Slides To Enhance Audience Engagement
An effective webinar relies on visually appealing presentation slides that enhance audience engagement. Consider the following tips when designing your slides:
Use consistent branding:
Incorporate your brand colors, logo, and fonts to maintain consistency with your overall visual identity.
Keep it simple:
Avoid cluttering slides with too much text or visuals. Opt for clean and easily readable designs.
Use bullet points or short sentences to convey key information concisely.
Use high-quality images:
Include relevant and high-resolution images to capture attention and enhance the visual appeal.
Ensure the images align with the content and evoke the desired emotions.
Balance text and visuals:
Strike a balance between text and visuals. Use images, icons, graphs, or charts to complement your message.
Use text sparingly, opting for keywords, headings, or phrases that highlight the main points.
Choose clear fonts:
Select legible fonts that are easy to read, even from a distance.
Stick to a maximum of two font types to maintain consistency and avoid distraction.
Incorporate visual hierarchy:
Use font size, bolding, and colors to create hierarchy and emphasize important information.
Highlight key takeaways or key questions using distinct visual elements.
Add transition and animation:
Use slide transitions and subtle animations to enhance the flow and captivate your audience.
Avoid excessive or distracting animations that may overshadow the content.
Include interactive elements:
Incorporate polls, quizzes, or interactive elements that encourage audience participation and engagement.
Allow attendees to ask questions or provide feedback in real-time.
Remember, visually appealing slides can significantly enhance audience engagement and improve the overall webinar experience. Take the time to create visually appealing and captivating presentations that support your content effectively.
Promoting Your Webinar
Discover the key steps to successfully hosting a webinar and promoting it to reach a wider audience. Learn effective strategies and tips to engage with participants and ensure a successful event.
Hosting a webinar can be an excellent way to connect with your audience and share valuable information. However, to ensure a successful turnout, it is crucial to promote your webinar effectively. Here are some strategies to consider:
Utilize Email Marketing To Reach Out To Your Existing Contacts:
Segment your email list based on relevant criteria such as interest or industry.
Craft an enticing subject line that grabs attention and encourages opens.
Personalize your email content to make it more engaging and relevant.
Clearly communicate the value and benefits of attending your webinar.
Include a prominent call-to-action button that directs recipients to your webinar registration page.
Leverage Social Media Platforms To Promote Your Webinar To A Wider Audience:
Share teaser content or short video clips related to your webinar topic to generate curiosity.
Create eye-catching graphics or infographics to visually highlight key details about your webinar.
Use relevant hashtags and tag industry influencers or organizations to enhance visibility.
Run targeted social media ads to reach a wider audience beyond your existing followers.
Engage with your audience by responding to comments and queries promptly.
Collaborate With Influencers Or Industry Experts To Increase Visibility:
Identify influencers or experts who align with your webinar topic or target audience.
Reach out to them with a personalized message, highlighting the mutual benefits of collaboration.
Offer them the opportunity to participate as guest speakers or panelists in your webinar.
Ask influencers to share your webinar details with their followers, reaching a wider network.
Consider providing incentives or exclusive content for influencers to share with their audience.
Remember, promoting your webinar is crucial to maximize audience reach and ensure a successful event. By utilizing email marketing, leveraging social media platforms, and collaborating with influencers, you can effectively boost visibility and drive registrations for your webinar.
Conducting A Successful Webinar
Discover the key steps to successfully hosting a webinar. Learn how to plan, engage your audience, and deliver a memorable online event that drives meaningful results.
Practice your presentation to ensure a smooth delivery:
Rehearse your webinar presentation multiple times to feel confident and comfortable.
Practice using the webinar platform, familiarizing yourself with the features and functionalities.
Time your presentation to ensure it fits within the designated time frame.
Identify areas where you may need to make adjustments or clarify information.
Consider recording a practice session to review and improve your delivery.
Engage with your audience through live chat and q&a sessions:
Encourage attendees to ask questions and participate in the conversation.
Utilize the live chat feature to interact with participants in real-time.
Allocate specific time for q&a sessions to address queries and provide clarification.
Make participants feel heard and valued by acknowledging their questions and comments.
Respond promptly and thoughtfully to maintain engagement and foster a sense of community.
Provide valuable and actionable content that meets participants' expectations:
Research your target audience's preferences and interests beforehand.
Tailor your content to meet their specific needs and challenges.
Offer practical tips, strategies, or solutions that participants can implement.
Keep the presentation focused and concise, avoiding excessive jargon or complexity.
Remember to align your content with the promised topic and title of the webinar.
By following these practices, you can conduct a successful webinar that captivates your audience, fosters meaningful engagement, and delivers valuable content. Practice and preparation ensure a smooth delivery, while engaging with attendees and providing actionable insights contribute to participants' overall satisfaction and the success of your webinar.
Follow-Up And Nurture Leads
Learn how to effectively nurture and follow up with leads through hosting webinars. Discover strategies to engage your audience, build relationships, and convert leads into loyal customers.
Send A Thank-You Email To Participants After The Webinar
Sending a thank-you email is a crucial step in hosting a successful webinar. It shows gratitude to your participants and helps maintain a positive rapport with them. Here are some key points to consider when crafting your thank-you email:
Personalize the email: Address each participant by their name to make them feel valued and appreciated.
Express gratitude: Start the email by expressing gratitude for their attendance and participation in the webinar.
Recap the webinar: Provide a brief summary of the key points covered during the webinar to jog their memory and reinforce their learning.
Provide additional resources: Include links to any supplementary materials, such as slide decks or handouts, that you mentioned during the webinar.
Request feedback: Encourage participants to share their thoughts, feedback, or any additional questions they may have. This will help you gain valuable insights for future webinars.
Call to action: End the email with a clear call to action, such as inviting them to join a mailing list or upcoming webinars.
By sending a thoughtful thank-you email, you not only express your appreciation but also keep the lines of communication open for further engagement.
Provide Additional Resources And Follow-Up Materials
To ensure that your webinar's impact extends beyond the live event, it is essential to provide participants with additional resources and follow-up materials. Here's how you can effectively do this:
Share presentation slides: Make your presentation slides available for download so that participants can revisit the information and reinforce their understanding.
Create a replay link: If possible, record your webinar and provide participants with a link to access the replay. This allows those who couldn't attend the live event to catch up and serves as a valuable resource for all participants to revisit the content.
Create a resource hub: Compile relevant articles, blog posts, videos, or e-books that expand on the topics covered in the webinar. This resource hub can act as a one-stop-shop for participants seeking further information.
Offer exclusive content: Provide participants with exclusive access to bonus content, such as templates, checklists, or case studies, that complement the webinar content. This not only adds value but also strengthens your relationship with participants.
Follow-up with personalized emails: Segment your participants based on their interaction during the webinar, and send personalized follow-up emails tailored to their specific interests or needs. This targeted approach increases the chances of converting leads into customers.
By providing additional resources and follow-up materials, you demonstrate your commitment to helping participants continue their learning journey and solidify the webinar's impact.
Utilize Marketing Automation Tools To Nurture Leads And Convert Them Into Customers
Marketing automation tools play a vital role in streamlining lead nurturing and conversion processes after hosting a webinar. Here's how you can leverage these tools effectively:
Segmentation: Use marketing automation tools to segment your leads based on their level of engagement, interests, demographics, or any other relevant criteria. This enables you to send targeted and personalized follow-up messages.
Drip email campaigns: Set up automated email sequences to nurture leads over time. These campaigns can include informative content, product/service highlights, testimonials, or special offers tailored to the participants' interests or needs.
Lead scoring: Implement a lead scoring system that assigns points to leads based on their engagement, such as email opens, link clicks, or webinar attendance. This helps prioritize follow-up efforts and focus on the most promising leads.
Lead qualification: Use automation tools to qualify leads based on specific criteria, such as job title, company size, or buying intent. This ensures that your sales team focuses its efforts on leads with the highest potential to convert.
Integration with crm: Integrate your marketing automation tools with customer relationship management (crm) systems to centralize lead data and facilitate seamless communication between marketing and sales teams.
By leveraging marketing automation tools effectively, you can nurture leads, provide them with relevant information, and ultimately increase the chances of converting them into satisfied customers.
Analyzing And Improving Future Webinars
Analyzing and improving future webinars is essential for hosting a successful webinar. Discover effective strategies to enhance engagement, increase attendance, and deliver valuable content to your audience.
Webinars have become an essential tool for businesses to engage with their audience, share valuable information, and generate leads. However, the success of a webinar doesn't end with its conclusion. To ensure continuous improvement and optimize future webinars, it is crucial to analyze and gather feedback.
Let's explore how you can effectively analyze and improve your future webinars.
Track And Analyze Webinar Metrics Such As Attendance Rate And Engagement Level:
Attendance rate: The number of attendees who registered for the webinar versus those who actually attended. Tracking this metric helps you understand the effectiveness of your promotional efforts.
Engagement level: Analyzing attendee engagement during the webinar can provide insights into the content's relevance and overall satisfaction. Key metrics to track may include chat participation, questions asked, and poll responses.
Gather Feedback From Participants To Identify Areas For Improvement:
Post-webinar surveys: Sending a survey to all webinar participants can help gather valuable feedback on various aspects such as content, presentation style, and overall experience. Ensure the survey is concise and focuses on actionable feedback.
Q&a sessions: Encourage attendees to ask questions during the webinar and address them in real-time. This not only enhances the interactive nature of the session but also allows you to gather immediate feedback.
Implement Changes Based On Feedback And Insights Gained From Previous Webinars:
Content refinement: Analyze feedback to identify areas where the content could be improved or expanded. Incorporate constructive criticism to provide a more enriching experience for future participants.
Presentation style adjustment: Evaluate feedback on your presentation style, including pacing, tone, and clarity. Implement necessary changes to make the webinar more engaging and accessible.
Technical improvements: If technical issues were identified, work on resolving them to ensure a smooth and seamless experience for participants. Test different platforms, internet connections, and equipment to minimize disruptions.
Remember, the key to hosting successful webinars lies not only in the event itself but also in the post-webinar analysis and improvements. By tracking metrics, gathering valuable feedback, and implementing necessary changes, you can consistently enhance the effectiveness and impact of your future webinar offerings.
So, leverage these insights and continue delivering exceptional webinars that captivate your audience and achieve your business goals.
Frequently Asked Questions For How To Host A Webinar?
How Do I Host A Free Webinar?
To host a free webinar, follow these steps: 1. Choose a webinar platform that offers a free plan, like zoom or gotowebinar. 2. Create a compelling topic and outline your content. Keep it concise and engaging. 3. Promote your webinar on social media, your website, and through email campaigns.
4. Set a date and time that works for your audience and market the event accordingly. 5. Prepare your presentation by including slides, videos, and interactive elements. 6. Test your equipment and internet connection to ensure a smooth streaming experience.
7. During the webinar, engage with your attendees through polls, q&a sessions, and chats. 8. Follow up with participants after the webinar, providing a recording or additional resources. 9. Gather feedback to improve future webinars and track the success of your event.
10. Consider upgrading to a paid plan if you want more advanced features or need to host larger webinars.
How Much Should I Charge For A 1 Hour Webinar?
A 1 hour webinar can vary in cost based on factors like expertise level, content, and audience size. It's recommended to consider your value, goals, and market rates. Determine your worth by assessing your experience, knowledge, and the value you provide through the webinar.
Research the industry standards and how much others in your niche charge for a similar webinar. Additionally, consider your target audience's affordability, as charging too high may deter potential participants. On the other hand, charging too low might undervalue your expertise.
Choose a rate that aligns with your goals, provides value, and is competitive in the market. Keep in mind that pricing can be flexible, and you can experiment with different rates to gauge audience response and optimize your profitability.
How Do I Set Up A Webinar?
To set up a webinar, first, choose a platform that suits your needs. Next, determine the date and time for your webinar and create an enticing title and description. Then, promote your webinar through various channels such as social media, email marketing, and your website.
Make sure to create engaging content and visuals for your webinar. On the day of the event, set up your equipment, test your audio and video, and ensure a stable internet connection. During the webinar, engage with your audience through polls, q&a sessions, and interactive elements.
Lastly, record the webinar for those who couldn't attend and follow up with participants by providing them with additional resources or a survey to gather feedback.
How Do I Organize And Host A Webinar?
To organize and host a webinar, first choose a topic and define your target audience. Next, select a reliable webinar platform and set a date and time for the event. Create engaging content, including presentations and interactive elements like polls or q&a sessions.
Promote the webinar through various channels, such as social media, email marketing, or your website. On the day of the webinar, make sure all necessary equipment and software are properly set up. Practice your presentation beforehand to ensure smooth delivery.
During the webinar, engage with your audience by encouraging participation and addressing their questions. After the event, provide attendees with a recording or detailed recap. Evaluate the success of the webinar based on attendance rates and feedback, and use this information to improve future webinars.
Conclusion
Hosting a webinar can be a valuable tool for connecting with your audience, sharing knowledge, and growing your brand. By following these steps, you can ensure a successful webinar experience. Begin by defining your goals and target audience, then choose the right platform and technology to host your webinar.
Create engaging content and promote your webinar through various channels to attract attendees. During the webinar, keep your audience engaged by using visual aids, clear communication, and interactive features. Lastly, don't forget to follow up with your attendees, share useful resources, and gather feedback to improve future webinars.
Remember, a well-planned and executed webinar has the potential to make a lasting impact on your audience and drive meaningful results for your business. So, go ahead and start hosting webinars to leverage the power of virtual events!