To improve your email marketing results, focus on crafting compelling subject lines and personalized messaging. Email marketing is one of the most effective ways to reach and engage with your target audience.
However, with the sheer volume of emails individuals receive on a daily basis, it can be challenging to stand out from the crowd. That's why it's important to optimize your email marketing strategy to improve your results. By using compelling subject lines that grab attention, and personalizing your messaging to make it relevant to each recipient, you can increase open rates and drive more conversions.
In this article, we'll explore some tips and best practices for improving your email marketing results and getting the most out of your campaigns.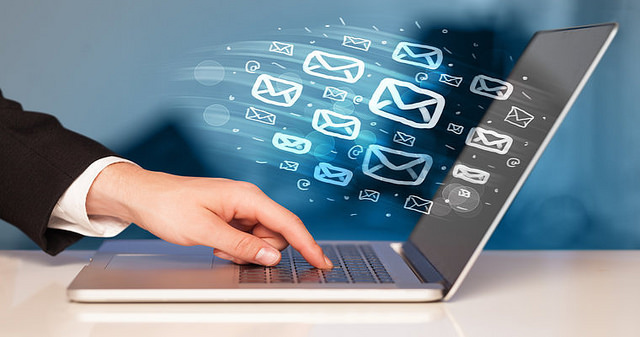 Credit: www.publicators.com
Crafting Compelling Subject Lines
Crafting compelling subject lines is one of the most important aspects of email marketing. Subject lines are the first thing recipients see in their inbox. Therefore, you need a subject line that will catch their attention. Effective subject lines are short, straightforward, and provoke curiosity.
To make your subject line stand out, you need to personalize it. By including the recipient's name or location, you create a sense of familiarity. You can also use tools to test the performance of your subject lines. These tools will allow you to test variables like length, personalization, and urgency.
With the right subject line, you will significantly improve your email marketing results.
Designing Engaging Email Content
To improve your email marketing results, it's crucial to design engaging email content. Creating content that resonates with your target audience is necessary to pique their interest. To encourage recipient action, craft irresistible ctas. Personalization techniques, like incorporating recipient names, can enhance engagement.
Segmenting your email list enables you to tailor content to your audience. Optimize your email content with eye-catching subject lines and clear, concise messaging to make it stand out in the inbox. By implementing these strategies, you can boost your email marketing success and increase conversions.
Building A High-Quality Email List
Having a high-quality email list is crucial for improving your email marketing results. To build such a list, start by analyzing your current email list to determine metrics such as open and click-through rates. This will help you identify areas that need improvement.
To obtain new opt-ins from prospective subscribers, consider implementing techniques such as lead magnets, webinars, and contests. Increasing subscriber retention can be achieved through best practices like segmenting your list and personalizing your emails. To ensure your list remains engaged, verify it regularly and remove inactive or unengaged recipients.
Maintaining a high-quality email list has numerous benefits for your business, including higher open and click-through rates, increased revenue, and improved customer engagement.
Optimizing Email Sending Frequency And Timing
Optimizing your email sending frequency and timing is key to improving your email marketing results. Finding the sweet spot for how often to send emails to your audience can be a challenge. Analyzing your competition's email schedules can be helpful in determining the ideal sending frequency for your customers.
Timing your emails for maximum open rates and click-throughs is also important. It's essential to avoid overwhelming your audience with too many emails. Leveraging automated emails for targeted messaging and streamlined scheduling can also be a great strategy for improving email results.
By focusing on these key factors, you can optimize your email marketing and improve engagement with your audience.
Frequently Asked Questions On How To Improve Your Email Marketing Results?
How Can I Increase My Email Open Rates?
Try personalizing your subject line, segmenting your audience, and sending emails at the optimal time for your audience.
What'S The Ideal Frequency For Sending Emails?
The ideal frequency for sending emails varies by industry and audience, but it's generally once a week to once a month.
How Do I Improve My Email Click-Through Rates?
Consider using strong call-to-actions, keeping your email content concise and relevant, and optimizing for mobile devices.
How Can I Reduce My Email Bounce Rates?
Ensure your email list is clean and up-to-date, use a reputable email service provider, and avoid using spam trigger words.
What'S The Best Way To Segment My Email List?
Segment your list based on demographics, behavior, and engagement levels and create targeted campaigns for each group.
How Can I Measure The Success Of My Email Campaigns?
Track metrics such as open rates, click-through rates, conversion rates, and revenue generated to determine the success of your campaigns.
Should I Focus On Text-Only Or Visual Emails?
It's best to use a mix of both text and visual elements in your emails, depending on your brand and the message you want to convey.
Conclusion
To sum it up, improving your email marketing results requires a strong focus on understanding your audience, creating engaging content, optimizing for mobile devices and adhering to industry best practices. Start by identifying what your subscribers are looking for and personalize your messages based on their interests.
Use attention-grabbing subject lines and concise, valuable content to increase engagement. Don't forget to optimize for mobile devices as the majority of people are now checking their emails on their phones. Finally, monitoring your results and making adjustments based on data-driven insights is the key to continuous improvement.
By implementing these best practices, you can improve your email marketing efforts and achieve better results that grow your business.