Hosting is crucial for SEO as it affects website speed and performance directly. Poor web hosting can negatively impact search engine rankings.
The importance of website hosting when it comes to seo cannot be overstated. The overall performance of a website, including its speed and uptime, is directly tied to the quality of the hosting service. A slow-loading site can significantly impact user experience, leading to higher bounce rates and lower search engine rankings.
Additionally, uptime and downtime are critical factors that affect website visibility, as search engines tend to favor websites that are consistently accessible to users. As such, it is vital to choose a reliable hosting service that provides high-speed performance, optimal security measures, and sufficient storage capacity to support your website. In this article, we will explore the various factors to consider when selecting a hosting service for seo purposes and how it can impact your search engine rankings.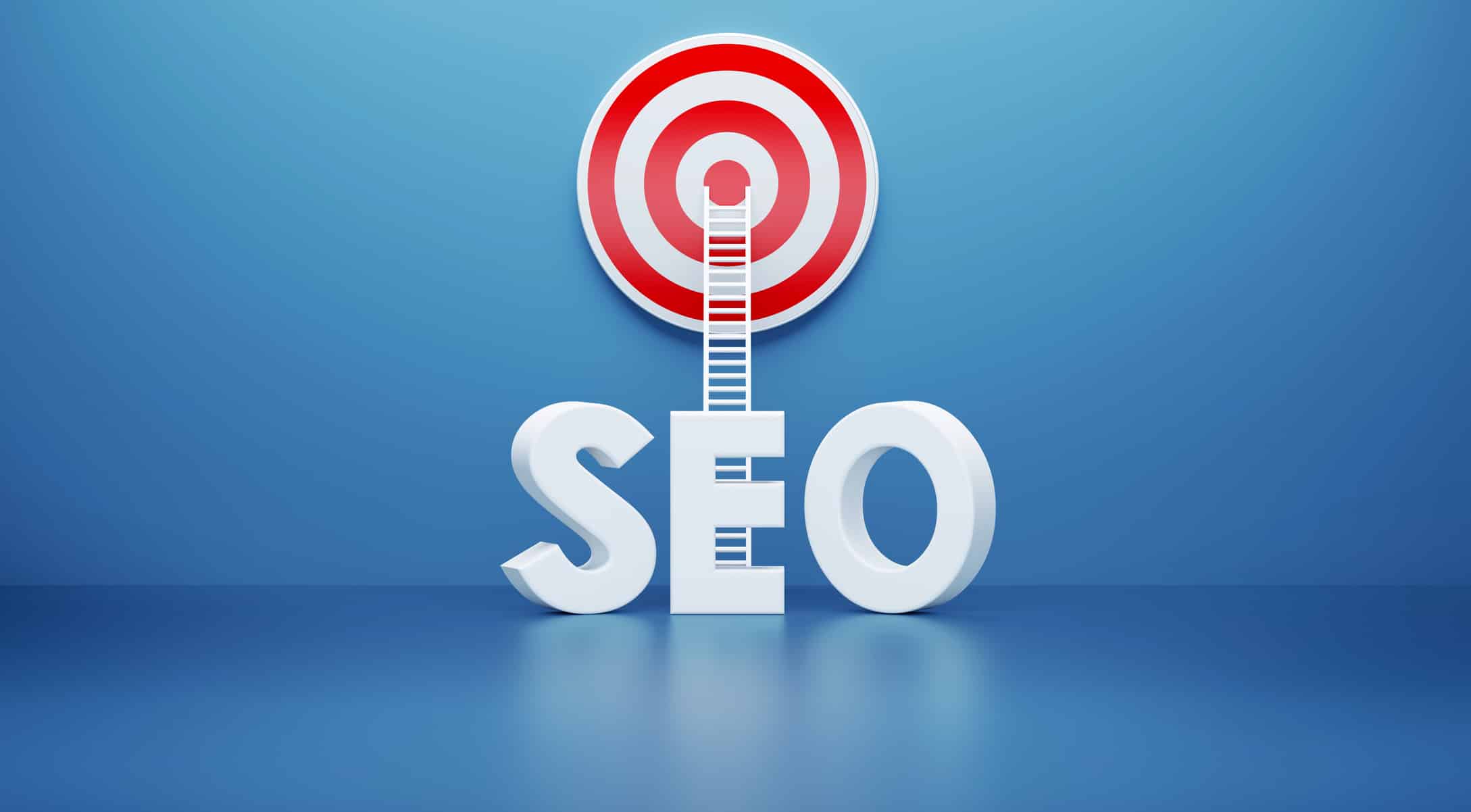 Credit: www.prontomarketing.com
What Is Hosting And Why It Matters For Seo
Is Hosting Important For Seo?
A website's hosting may not seem like a crucial element, but it plays a vital role in determining its success. Having the right hosting provider aids in boosting website speed and uptime, which directly influences seo. In this blog post, we will dive deep into the significance of hosting and its impact on seo.
Definition Of Hosting And Its Importance
Web hosting refers to a service that enables websites to be accessible on the internet. When a user searches for a website, the browser sends a request to the hosting provider's server, which then displays the website on the user's screen.
Therefore, hosting plays a crucial role in ensuring that websites are available online.
Choosing the right hosting provider significantly impacts website success. It can improve website speed, uptime and security, ultimately resulting in higher seo rankings. A poor hosting provider can lead to slow website speed, frequent downtimes, and even security breaches, which negatively affect seo rankings.
Therefore, choosing a reliable hosting provider is crucial for seo success.
The Impact Hosting Has On Website Speed And Uptime
Website speed is one of the most critical factors in determining seo rankings. A website that loads quickly ranks higher than those with slower loading times. Hosting providers play a key role in website speed. If a hosting provider's servers are located far from the user's location, it can increase loading time, negatively impacting seo.
On the other hand, a hosting provider's servers located closer to the user's location result in faster loading times, positively impacting seo.
Uptime refers to the period that a website is available online and accessible to users. Uptime is essential for seo success as search engines prefer websites that are consistently available over those with frequent downtimes. Having a reliable hosting provider ensures that websites are always available online, resulting in better seo performance.
How Website Speed And Uptime Influence Seo
Website speed and uptime directly affect user experience. Fast loading websites with minimum downtimes provide a better user experience, leading to higher seo rankings. Search engines like google prioritize user satisfaction, and websites that deliver an excellent user experience rank higher in search engine results pages (serps).
A slow-loading website leads to high bounce rates, resulting in lower seo rankings. Moreover, frequent downtimes lead to negative user experiences, which ultimately results in a lower search engine ranking. Therefore, hosting plays a crucial role in determining seo performance.
Hosting providers can significantly impact seo rankings. Choosing the right hosting provider can boost website speed, uptime and overall seo performance. We hope this article helps you understand the importance of hosting in the seo world and guides you in deciding the right hosting provider for your website.
Types Of Hosting
Understanding Various Types Of Web Hosting
Deciding on the right type of hosting is essential for the success of your website. While there are several hosting options available, the three most common types of web hosting are shared, vps, and dedicated hosting. Let's take a closer look at these types of hosting and their pros and cons regarding seo optimization.
Shared Hosting
Shared hosting refers to when your website shares the same server with other websites. This type of hosting is the most economical option, making it ideal for starters. However, it also means your website's loading speed could be slow during peak traffic times.
Pros:
The most economical option.
Ideal for beginners.
Easy maintenance.
Cons:
Slower loading speed during peak traffic times.
Server security concerns.
Limited resources.
Vps Hosting
Virtual private server (vps) hosting is like a mix between shared and dedicated hosting. Your website still shares the server with others, but each website gets dedicated resources, including cpu, ram, and storage.
Pros:
More secure than shared hosting.
Greater control over your server than shared hosting.
Faster website loading speed.
Cons:
More expensive than shared hosting.
Takes technical knowledge to maintain.
Limited storage space.
Dedicated Hosting
Dedicated hosting is where you rent an entire server for your website. This option offers the most features, resources, and total control. It also means you have to pay a high price for the server's maintenance.
Pros:
The fastest website loading speed.
Full server control.
Increased security.
Cons:
The most expensive option.
Technical knowledge needed to maintain.
Less convenient.
Wrapping It Up
Hosting can be a vital factor in seo optimization, as website loading speed heavily affects traffic and user experience. Each type of hosting has its advantages and disadvantages, depending on website size, traffic, and budget. It's crucial to choose a hosting type that aligns with your website's needs while keeping in mind your website's seo rankings.
Best Practices For Seo-Friendly Hosting
Is Hosting Important For Seo?
When it comes to seo, every detail counts, and hosting is no exception. Choosing the right hosting provider can make a significant impact on your website's seo performance. In this section, we will look at the best practices for seo-friendly hosting, including the factors to consider when selecting a hosting provider, how to improve website speed and uptime, and the importance of ssl certificates for website security and seo.
Factors To Consider When Choosing A Hosting Provider For Seo Optimization
Server location: Choose a hosting provider with servers that are located close to your target audience. Server location can affect loading time, which can impact seo ranking.
Uptime guarantee: Ensure that the hosting provider offers an uptime guarantee of at least 99.9%, as this affects website availability and user experience.
Scalability: Look for a hosting provider that offers scalability and can accommodate website growth.
Technical support: Opt for a hosting provider that offers 24/7 technical support with quick response times.
Reputation: Research the hosting provider's reputation, customer reviews, and online presence before choosing them.
How To Improve Website Speed And Uptime For Better Seo Ranking
Enable website caching: Caching stores frequently accessed data on the website, which can reduce load times and improve website speed.
Optimize image size: Large and unoptimized images can impact loading time. Compress images to reduce file size before uploading them to your website.
Choose a lightweight theme: Select a theme with minimal code to reduce the loading time of your website.
Use content delivery networks (cdns): Cdns distribute website content across multiple servers, making it available to users from a server close to their location, which can reduce loading time.
Monitor website performance: Regularly monitor website performance, uptime, and loading time to identify issues and take corrective action proactively.
The Impact Of Ssl Certificates On Seo And Website Security
Improved seo ranking: Google considers ssl certificates as an essential ranking signal. Websites using ssl certificates rank higher in search engine results.
Enhanced website security: Ssl certificates encrypt website traffic, protecting it from cyber threats, and ensuring data security.
Increased user trust: Websites using ssl certificates display a padlock symbol in the address bar, assuring users of website authenticity, trustworthiness, and security.
Selecting the right hosting provider and optimizing website speed, uptime, and security can significantly impact seo results. Follow the best practices highlighted in this section to optimize your website's seo performance.
Frequently Asked Questions Of Is Hosting Important For Seo?
How Does Hosting Affect Seo?
Hosting plays a significant role in website loading speed, uptime, and security, which affects seo.
What Is The Recommended Hosting For Seo?
A fast and reliable web hosting with a high-performance server is recommended for seo.
Can Cheap Hosting Affect Seo?
Cheap hosting can be a problem for seo as it often results in slower website loading speeds, leading to a poor user experience.
Does Hosting Location Affect Seo?
The closer your hosting server is to your target audience, the faster your website will load, potentially positively affecting seo.
How Does Uptime Affect Seo?
Better uptime means your website is accessible to your audience more often, providing better user experience, which positively affects seo.
What Is The Impact Of Security On Seo?
A secure website has less chance of being penalized by google, leading to better seo and increased user trust.
Can Hosting Speed Impact Seo?
Website loading speed significantly impacts user experience, bounce rates, and search engine rankings, so a fast hosting server is vital for seo.
class="wp-block-heading">What Should I Consider When Choosing Hosting For Seo?
Consider server performance, uptime, security, location, and support while choosing a hosting provider to achieve better seo rankings.
Conclusion
As we analyzed in this post, the answer to the question "is hosting important for seo? " Is a definite yes. The quality of your hosting may affect several crucial aspects of your website's seo, such as load speed and uptime, security, and server location.
If you want your site to rank higher, attract more organic traffic, and offer an enjoyable user experience, it's essential to invest in solid hosting. However, keep in mind that hosting is only one of the many factors that influence your seo performance.
Content quality, backlinks, site structure, mobile responsiveness, and other elements also have a significant impact. By combining a reliable hosting with other seo-friendly practices, you can increase your chances of ranking high on search engine results pages and outperforming your competitors.