Vlogging and podcasting both have their unique advantages, and it ultimately depends on your content and audience. However, your decision should be based on the format that feels most comfortable for you.
Whether you are a seasoned content creator or just starting, choosing the right medium for your audience is crucial. Nowadays, more and more people are opting for a more engaging and personal approach to get their message across. This has led to the rapid growth of both vlogging and podcasting as a medium for communication.
Vlogging or video blogging involves recording yourself in real-time and sharing it with your audience, usually on platforms like youtube, while podcasting involves creating audio content that can be downloaded and listened to on-demand. In this article, we'll discuss the benefits and drawbacks of both mediums to help you determine which is better for you.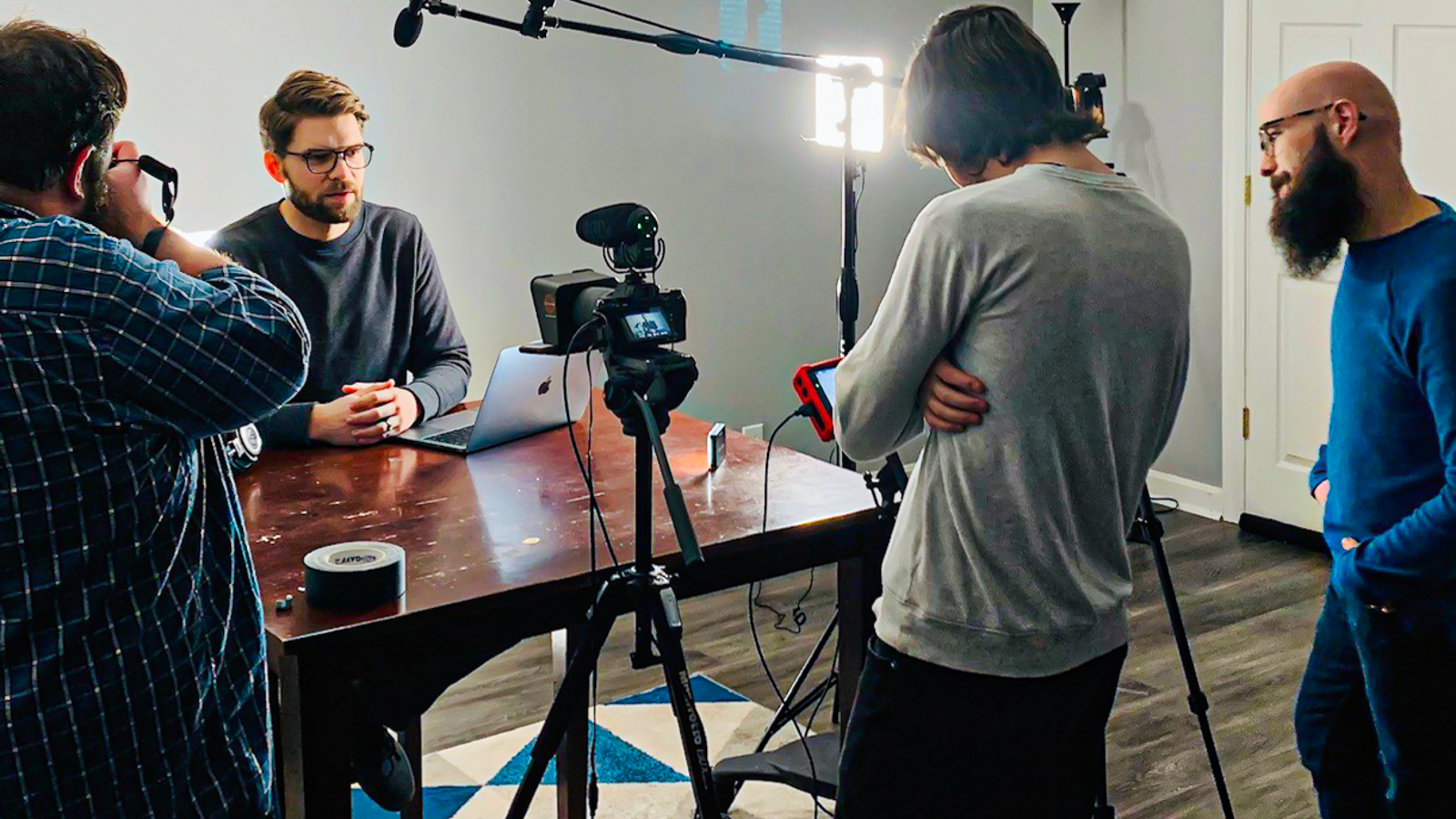 Credit: resonaterecordings.com
What Is Vlogging And Podcasting?
Vlogging is where an individual records and shares videos online, whereas podcasting involves recording audio and distributing it through a web feed. Both mediums have become incredibly popular in recent years, with vlogging dominating on youtube and podcasting being widely available on platforms such as apple podcasts and spotify.
The term "vlogging" was first coined in 2002, while podcasting started in 2004. Since then, both mediums have evolved considerably, offering content creators a variety of ways to reach their audiences. Vloggers and podcasters have unique selling points, but many creators choose to use both formats to appeal to wider audiences.
Ultimately, deciding between vlogging and podcasting is subjective and depends on the individual's personality, skillset, and preferences.
Advantages And Disadvantages Of Vlogging
Vlogging and podcasting, both are popular ways to connect with audience. However, vlogging has the potential to engage viewers with its visual appeal. It offers a face-to-face interaction with the audience, creating a personal connection between the vlogger and the viewer.
On the other hand, vlogging requires additional skills such as video editing and equipment, which is not necessary for podcasting. Vlogging is a more expensive option due to the need of equipment, whereas podcasting only requires a microphone and internet connection.
Nevertheless, podcasting can't offer visual representation of the content and is solely audio-based, which can limit audience engagement. So to answer the question, it really depends on the kind of content and audience you're trying to reach.
Advantages And Disadvantages Of Podcasting
Podcasting has several advantages, such as versatility and convenience for listeners. Podcasts' portability and accessibility allow people to listen while commuting, exercising or doing chores. Another advantage is the diversity of topics, from politics to entertainment and education. However, podcasting also has some disadvantages.
One of them is the lack of visual appeal, which could make it difficult to retain listeners' attention. Also, podcasting can be challenging for people who prefer visual learning or struggle with auditory processing. Furthermore, podcasts have lower engagement compared to video content, which could limit monetization opportunities for content creators.
Overall, whether vlogging or podcasting is a better option depends on the audience, content, and the creator's goals.
Which One Is Better For Your Content?
Choosing the right platform to share your content can make all the difference. When it comes to vlogging or podcasting, you need to evaluate what kind of content you have at hand. If your content is visually engaging, like cooking tutorials or product reviews, vlogging might be the better option.
However, if you have information-rich content, such as interviews or news updates, podcasting could work better. Keep in mind that your audience should also be a factor in this decision. Do they prefer visual content, or are they more likely to listen to podcasts while commuting or working out?
Ultimately, the decision comes down to what works best for your content and audience.
How To Make The Most Of Vlogging Or Podcasting
Vlogging and podcasting have both become popular ways to create and share content. To optimize your vlogs, ensure that your videos are visually appealing, have good sound quality, and use attention-grabbing titles and descriptions. As for podcasts, focus on refining the audio quality and including an engaging intro.
Promote both formats on social media and through email campaigns to reach a wider audience. To grow engagement, consider featuring guests, creating a community around your content, and responding to comments and questions. Both vlogging and podcasting have their merits, so it ultimately comes down to which fits your brand and goals best.
By following these tips and experimenting with both formats, you can create content that resonates with your audience and achieves your content marketing objectives.
Frequently Asked Questions
class="wp-block-heading">What Is A Vlog?
A vlog is a type of video blog where the content is primarily in video format.
What Is A Podcast?
A podcast is an audio program that can be downloaded or streamed online.
Which Is Better For Visual Learners: Vlogging Or Podcasting?
Vlogging is better for visual learners as it involves videos and images.
Which Is Better For Auditory Learners: Vlogging Or Podcasting?
Podcasting is better for auditory learners as it involves audio content.
Which Is Less Time-Consuming: Vlogging Or Podcasting?
In general, podcasting is less time-consuming as it does not require as much editing as vlogging.
Which Is Better For Building A Personal Brand?
Both vlogging and podcasting can be effective for building a personal brand, but vlogging may be more effective for visual personal brands.
Which Is Better For Interviews: Vlogging Or Podcasting?
Podcasting is better for interviews as it is typically easier to record clear audio than video.
Which Is Better For Engaging With An Audience?
Both vlogging and podcasting can be engaging, but the engagement style may differ based on the platform and niche.
Conclusion
After analyzing the advantages and disadvantages of vlogging and podcasting, it's safe to say that both have their own unique benefits. Vlogging allows for a more visual approach to content creation, which can engage viewers on a deeper level. On the other hand, podcasting allows for a more convenient way of listening to content on-the-go.
Ultimately, the choice between vlogging and podcasting depends on the creator's goals and audience preferences. For businesses and brands, vlogging may be more effective in showcasing products and services. However, for individuals who want to share their thoughts and ideas, podcasting may be the better option.
It's important to keep in mind that the success of either platform relies heavily on seo optimization and consistent content creation. Whichever route you choose, make sure to stay dedicated and provide valuable content to your audience.