The issues with digital finance include challenges related to technology, computer security, operational risk, liquidity risk, and market risk. One major disadvantage is the potential inconvenience for customers who are accustomed to conducting their financial transactions in person, as online payments may require longer processing times.
Cybersecurity and fraud prevention also pose significant challenges for banks due to the increasing number of digital transactions and the growing threat of cyberattacks and fraud attempts.
Challenges Faced By Financial Institutions
Financial institutions face various challenges in digital finance, including technology hurdles, computer security risks, operational and liquidity risks, as well as market risks. Additionally, cybersecurity and fraud prevention are major concerns due to the increasing number of digital transactions and the constant threat of cyberattacks and fraud attempts.
Financial institutions in the digital finance landscape face various challenges that can impact their operations, security, and risk management. Below are some key challenges they encounter:
Technology:
Rapid technological advancements require financial institutions to constantly update their systems and infrastructure to stay competitive.
Implementing new technologies may be costly and time-consuming, leading to resource constraints and potential disruptions during the transition.
Computer Security:
Cybersecurity threats pose a significant risk to financial institutions, as they handle large volumes of sensitive customer data.
Protecting against data breaches, ransomware attacks, and other security breaches is crucial to maintaining trust with customers and safeguarding their financial information.
Business:
Adapting to the rapidly changing digital finance landscape requires financial institutions to develop innovative business models and strategies.
Competing with emerging fintech startups can be challenging, as they often offer more agile and user-friendly services that attract customers away from traditional institutions.
Operational Risk:
The shift to digital finance introduces new operational risks, such as system failures, technological glitches, and operational errors.
Ensuring smooth operations and minimizing disruptions is essential for financial institutions to maintain customer satisfaction and trust.
Liquidity Risk:
Digital finance can increase liquidity risk for financial institutions, as it enables faster and more frequent transactions.
Managing liquidity effectively becomes crucial to avoid potential funding shortages or excessive exposure to unstable market conditions.
Market Risk:
The digital finance landscape is characterized by constant market fluctuations and volatility.
Financial institutions must closely monitor and manage market risk to mitigate potential losses and ensure their long-term stability.
Financial institutions face various challenges in the digital finance realm, including technology integration, cybersecurity threats, adapting to changing business models, managing operational and liquidity risks, and navigating market volatility. Addressing these challenges effectively is crucial to staying competitive and providing secure and reliable services to customers.
Disadvantages Of Digital Finance
Customers who are used to conducting their finances in person may find digital finance less convenient because it may take longer to make online payments as banks need time for money transfers. Additionally, cybersecurity and fraud prevention pose significant challenges in the digital banking industry.
Less Convenient For Customers:
Customers who are accustomed to conducting their financial transactions in person may find digital finance less convenient. They may prefer the personal touch and face-to-face interaction that traditional banking offers.
Digital finance often requires customers to navigate through online platforms or mobile apps to access their accounts and perform transactions. Some customers may find this unfamiliar or challenging, leading to a less convenient experience.
In digital finance, customers may encounter additional steps and procedures when setting up and using online banking services. This can be time-consuming and less convenient compared to simply visiting a physical bank branch.
Longer Waiting Times For Online Transactions:
One of the downsides of digital finance is the potential for longer waiting times for online transactions. When making a payment or transferring funds online, there are processes and security measures that need to be completed, which can cause delays.
Online transactions may require verification steps such as two-factor authentication or additional security checks, resulting in longer processing times. This can be frustrating for customers who are accustomed to immediate transactions at physical bank branches.
Technical issues or system maintenance can also cause delays in online transactions. Customers may experience delays due to server downtime, slow internet connections, or other technical glitches that disrupt the smooth processing of their transactions.
Transfer Delays Between Accounts:
Digital finance can sometimes result in transfer delays between accounts. When transferring funds from one account to another, there may be processing time involved, depending on the banking institution and the specific transaction.
In some cases, transfers between different banks or financial institutions may take longer compared to transfers within the same institution. This is because different banks may have different processes and protocols for handling interbank transfers.
Additionally, certain factors such as weekends, public holidays, or specific cut-off times for transactions can further contribute to transfer delays. Customers may experience frustration if they are expecting immediate transfer of funds but encounter delays due to these factors.
Potential For Technical Glitches Or Errors:
Despite the advancements in digital technology, there is always a potential for technical glitches or errors in digital finance systems. These glitches can disrupt the normal functioning of online banking platforms, causing inconvenience for customers.
Technical issues such as server outages, software bugs, or connectivity problems can temporarily disable online banking services, preventing customers from accessing their accounts or conducting transactions.
Errors in transaction processing, such as incorrect fund transfers or failed transactions, can occur due to system glitches or human error. Customers may need to follow up with their banks to resolve these issues, resulting in additional time and effort spent.
Implications For Financial Stability
The issues with digital finance have significant implications for financial stability. Challenges such as cybersecurity threats and fraud attempts pose a major risk to banks as digital transactions continue to grow.
Increased Vulnerability To Cyber Attacks:
Digital finance introduces new cyber risks that can compromise financial stability.
Hackers can target financial institutions, payment platforms, and customer accounts to steal money or sensitive information.
Cyber attacks can lead to financial losses for individuals and institutions, eroding trust in the digital finance ecosystem.
Increased reliance on technology and interconnected systems amplifies the potential impact of cyber attacks on financial stability.
Potential For System-Wide Disruptions:
Digital finance relies heavily on technology infrastructure, which is subject to technical failures and outages.
System-wide disruptions can occur due to software bugs, hardware malfunctions, or power outages, affecting the availability and reliability of digital financial services.
Disruptions can lead to transaction failures, delayed payments, and customer dissatisfaction, undermining financial stability.
A widespread and prolonged system disruption could have far-reaching consequences for the overall economy.
Challenges In Regulating And Supervising Digital Financial Services:
Regulating and supervising digital financial services is complex due to their cross-border nature and the involvement of various stakeholders.
Regulatory frameworks need to keep pace with technological advancements and evolving business models in the digital finance industry.
Authorities face challenges in ensuring consumer protection, data privacy, and systemic stability in the digital finance ecosystem.
Cooperation and coordination among regulators and industry players are crucial to effectively regulate and supervise digital financial services.
Overall, the rise of digital finance brings both opportunities and challenges. While it offers convenience and innovation, it also presents risks that can impact financial stability. Cyber attacks, system-wide disruptions, and regulatory challenges need to be addressed to ensure the safe and sustainable development of digital financial services.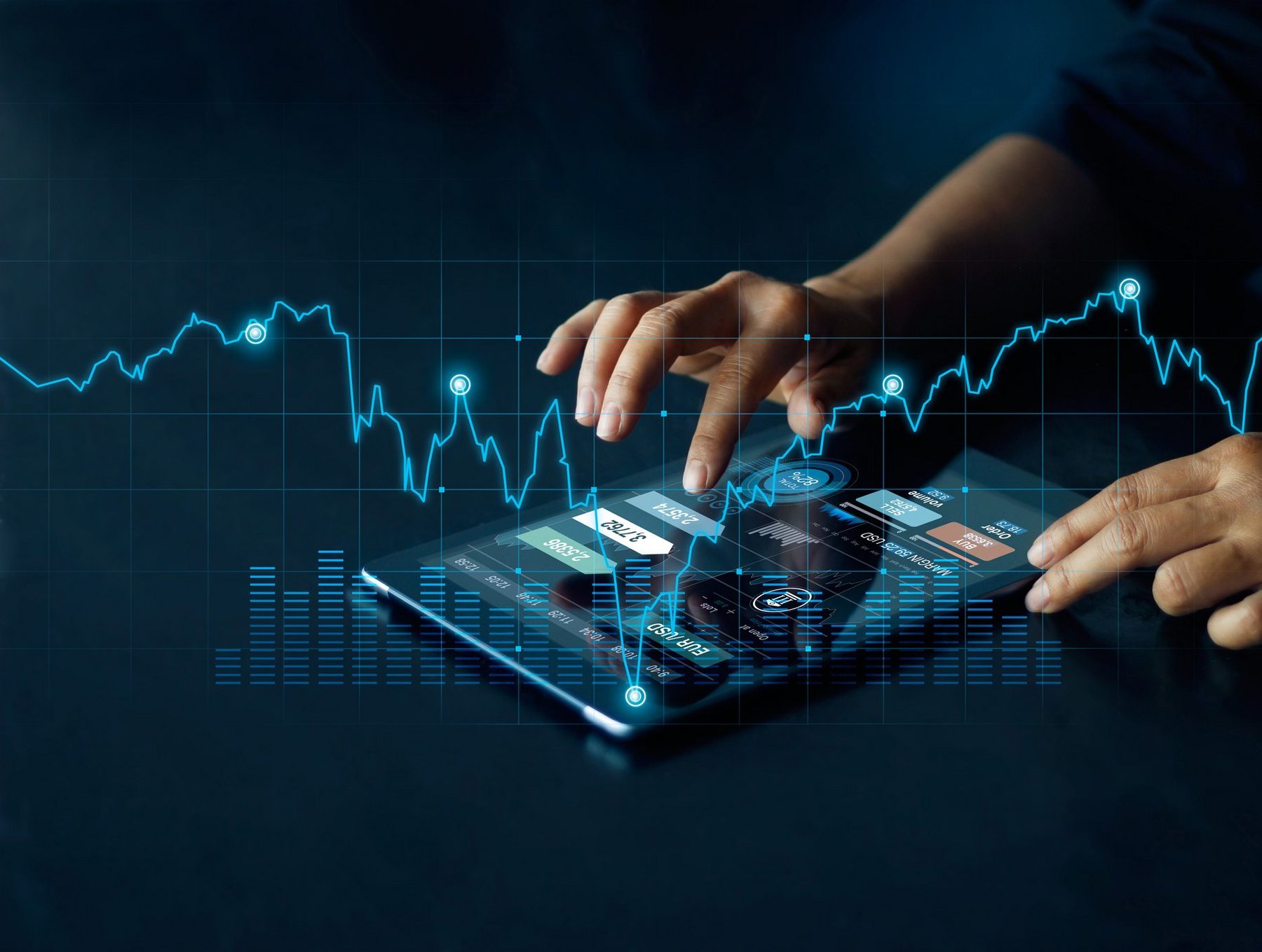 Credit: fintechmagazine.com
Frequently Asked Questions Of What Are The Issues With Digital Finance?
What Are The Disadvantages Of Digital Finance?
The main disadvantage of digital finance is that it may be less convenient for customers accustomed to in-person financial transactions. This can lead to longer wait times for online payments.
What Are The Issues In Digital Banking?
The main issues in digital banking include cybersecurity and fraud prevention, as the threat of cyberattacks and fraud attempts continues to grow with the increasing number of digital transactions.
What Are The Disadvantages Of Technology In Finance?
Digital finance has disadvantages including inconvenience for customers used to in-person transactions and increased cyberattack and fraud risks.
What Are The Challenges Of Digitalization In Financial Services?
The challenges of digitalization in financial services include cybersecurity, fraud prevention, operational risk, and liquidity risk.
Conclusion
Digital finance brings numerous advantages, such as increased accessibility, convenience, and efficiency. However, it also poses several challenges and issues that need to be addressed. One of the major concerns is cybersecurity and fraud prevention. With the rise in digital transactions, the risk of cyberattacks and fraudulent activities continues to grow.
Financial institutions must invest in robust security measures to protect both their customers and themselves. Additionally, the reliance on technology creates a dependency on digital infrastructure, which can be vulnerable to technical glitches and system failures, leading to potential disruptions in financial services.
Another issue is the potential exclusion of certain individuals who lack access to digital technology or have limited digital literacy. It is crucial to ensure that digital finance is inclusive and accessible to everyone. Overall, while digital finance offers exciting opportunities, addressing these issues is crucial for its sustainable and secure growth in the future.