The limitations of iot include security vulnerabilities and the potential for data overload. Iot, or the internet of things, is a rapidly growing technology that connects devices and allows them to communicate and share data, enabling various applications and improving efficiency in numerous industries.
However, it also comes with certain limitations that need to be addressed. One major concern is security, as the interconnected nature of iot devices leaves them vulnerable to cyber attacks. Additionally, the massive amounts of data generated by these devices can overwhelm systems and networks, potentially leading to performance issues and reliability challenges.
Recognizing and finding solutions to these limitations is crucial for ensuring the successful implementation and development of iot technologies.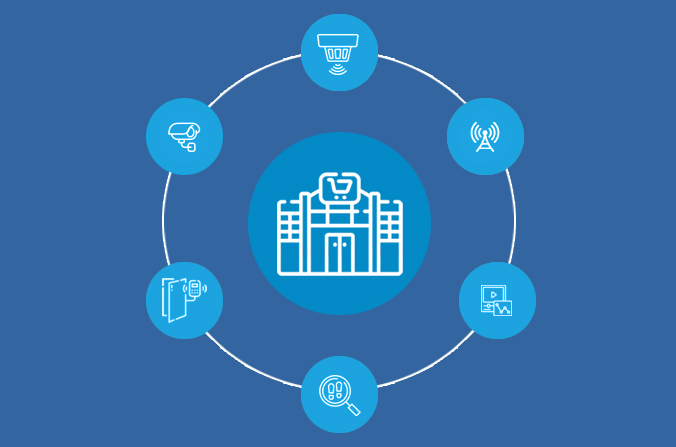 Credit: igzy.com
Challenges Faced By Iot Systems
Iot systems, while promising numerous benefits and opportunities, also face a range of challenges. These challenges can impact the effectiveness and reliability of iot applications. Here are some of the significant challenges that iot systems encounter:
Connectivity Issues
Interference from other devices and obstacles can disrupt the wireless connectivity of iot devices.
Limited coverage areas and dead zones may cause gaps in connectivity, hindering the seamless functioning of iot systems.
Limited Range Of Wireless Networks
The range of wireless networks used by iot devices is limited, posing limitations on the coverage area and proximity of devices.
Devices placed outside the network's range may face connectivity issues, impacting their ability to send and receive data.
Dependence On Stable Internet Connection
Iot systems heavily rely on a stable internet connection for data transfer and real-time communication.
Unreliable or intermittent internet connections can cause delays and disruptions in the functioning of iot devices.
Security Concerns
Iot systems are vulnerable to various security threats, including unauthorized access and data breaches.
Inadequate security measures can expose sensitive data and compromise the privacy of users.
Vulnerabilities In Device Communication
Iot devices communicate with each other and central systems, creating potential vulnerabilities.
Malicious actors can exploit these vulnerabilities to intercept and manipulate data, compromising the integrity of the entire system.
Potential For Data Breaches And Hacking
The vast amount of data generated by iot devices makes them attractive targets for hackers.
Weak security measures and unsecured connections can lead to data breaches, resulting in significant privacy and financial implications.
Privacy Risks
Iot systems collect and analyze vast amounts of personal data, raising concerns about privacy.
Users may not have full control over the collection, use, and storage of their personal information, leading to potential privacy breaches.
Collection And Storage Of Personal Information
With iot devices collecting data from various sources, issues arise regarding the collection and storage of personal information.
Questions surrounding data ownership, access, and consent can pose significant challenges.
Lack Of Control Over Data Usage
Users may have limited control over how their data is used by iot systems.
Concerns about data monetization and sharing without explicit consent can lead to mistrust among users.
In order to overcome the limitations and challenges faced by iot systems, industry stakeholders and technology experts continue to invest in research, development, and implementation of robust solutions to enhance connectivity, security, and privacy standards. Only through proactive measures and collaborative efforts can these challenges be effectively addressed, paving the way for a more reliable and secure iot landscape.
Impact On Infrastructure
The implementation of the internet of things (iot) brings numerous benefits, but it is not without its limitations. One significant aspect affected by iot adoption is the infrastructure. From network congestion to compatibility issues, the impact on infrastructure poses several challenges that need to be addressed.
Let's explore some of the key limitations in this regard:
Network Congestion:
With the increased number of connected devices in an iot ecosystem, network congestion can become a problem.
The high volume of data transmitted and received by these devices can cause network traffic jams, leading to connections becoming slow or disrupted.
Increased Data Traffic:
Iot devices generate vast amounts of data, which can put a strain on network bandwidth.
The constant transfer of this data between devices and the cloud can lead to increased data traffic, potentially overwhelming networks.
Strain On Existing Network Infrastructure:
Iot deployments often place significant strain on existing network infrastructure.
Legacy networks may not have been designed to handle the scale and complexity of iot, resulting in potential bottlenecks and performance issues.
Compatibility Issues:
Compatibility between different iot devices, protocols, and platforms can be an obstacle to seamless integration.
The lack of standardized communication protocols can hinder interoperability and create obstacles for efficient data sharing and device control.
Integration With Legacy Systems:
Integrating iot with existing legacy systems can present challenges.
Legacy systems may not have the necessary interfaces or protocols to communicate effectively with iot devices, requiring significant updates or even replacement.
Interoperability Between Different Iot Platforms:
Iot platforms often utilize proprietary protocols and technologies, making it challenging to achieve interoperability with other platforms.
This lack of interoperability can limit the ability to leverage the full potential of iot devices and services.
Scalability Challenges:
Scaling an iot network can be complex and demanding due to various factors.
Adding new devices, expanding coverage, and managing increased data volumes requires careful planning to ensure stability, security, and performance.
Managing Large Volumes Of Data:
Iot generates enormous volumes of data, which can overwhelm data storage and processing capabilities.
Efficient data management and analysis are crucial to extract valuable insights while ensuring storage and processing resources are optimized.
Overloading Of Servers And Networks:
The continuous stream of data generated by iot devices can lead to overloading servers and networks.
Without proper capacity planning and resource allocation, servers and networks may become overwhelmed, impacting overall system performance.
Understanding the limitations of iot, particularly its impact on infrastructure, is vital for businesses and organizations to address these challenges effectively. By proactively addressing network congestion, compatibility issues, scalability challenges, and other considerations, we can optimize the implementation of iot and unlock its full potential.
Reliability And Maintenance
The internet of things (iot) has revolutionized the way we interact with technology, but it also comes with its limitations. One aspect that requires careful consideration when implementing iot solutions is reliability and maintenance. Let's explore some of the key challenges in this area:
System Reliability
Iot systems can be vulnerable to malfunctions and failures, impacting their reliability. This can be particularly troublesome in critical applications where downtime is not an option.
Downtime And Service Disruptions
Any disruption in iot services can lead to significant consequences, especially in sectors like healthcare and transportation. System reliability is crucial to minimize downtime and ensure uninterrupted operations.
Reliance On Constant Monitoring And Updates
Iot devices require continuous monitoring and updates to ensure their optimal functioning. This can place a burden on resources, as regular maintenance and monitoring are necessary to detect and address potential issues.
Device Lifespan
Iot devices have a finite lifespan due to rapid technological advancements. As new and improved versions become available, older devices may become obsolete, requiring replacement or upgrades.
Limited Battery Life And Energy Consumption
Iot devices typically rely on batteries, and it can be challenging to strike a balance between functionality and battery life. Optimizing energy consumption is crucial, especially for devices that are difficult to access or located in remote areas.
Frequent Firmware And Software Updates
To address security vulnerabilities and compatibility issues, iot devices often require firmware and software updates. These updates can be time-consuming and require careful coordination to avoid disruptions in services.
Maintenance Complexity
Maintaining an iot system can be complex, involving a multitude of devices, connectivity options, and software components. Organizations must have robust processes in place to manage maintenance effectively.
Diagnosis And Troubleshooting
When issues occur within an iot system, diagnosing and troubleshooting can be challenging due to the distributed nature of devices and the complexity of the overall infrastructure. This requires skilled technicians with expertise in iot systems.
Upgrading And Replacing Devices
As technology evolves, upgrading or replacing devices becomes necessary to leverage the latest features and capabilities. However, this process can be costly and time-consuming, especially in large-scale iot deployments.
While the iot brings numerous benefits, it also entails reliability and maintenance challenges. Organizations must proactively address these limitations to ensure the smooth operation of their iot systems. Regular monitoring, maintenance, and timely upgrades are crucial to optimize reliability and mitigate disruptions.
The Role Of Standards And Regulations
Standards and regulations play a crucial role in shaping the internet of things (iot) landscape. As the iot continues to expand and evolve, it is important to address the limitations that arise due to the lack of universal standards, fragmented ecosystems, and incompatibility between devices and platforms.
Additionally, regulatory challenges, legal compliance, data protection, ethical considerations, privacy concerns, industry collaboration, and initiatives for standardization and interoperability are factors that need to be taken into account. Let's explore each of these areas in more detail:
Lack Of Universal Standards
The absence of universal standards poses a significant challenge for the iot industry.
Without common protocols and guidelines, the interoperability between devices and platforms becomes difficult to achieve.
Established standards can ensure compatibility, streamline operations, and foster innovation in the iot ecosystem.
Fragmented Iot Ecosystem
The iot ecosystem is highly fragmented, with various platforms, technologies, and protocols competing for dominance.
This fragmentation makes it challenging for different devices and systems to work seamlessly together.
Interoperability issues hinder the potential scalability and widespread adoption of iot solutions.
Incompatibility Between Devices And Platforms
Incompatibility between devices and platforms hampers the interoperability and functionality of iot systems.
Different devices may use different communication protocols or operate on disparate platforms, which creates integration complexities.
The lack of seamless compatibility limits the interoperability and potential benefits of iot deployments.
Regulatory Challenges
The rapid growth of the iot raises regulatory challenges in terms of data privacy, security, and safety.
Governments and regulatory bodies struggle to keep pace with the dynamic iot landscape and implement suitable regulations.
Balancing innovation with security and privacy remains a significant challenge for legislators.
Legal Compliance And Data Protection
Iot devices generate vast amounts of data, often personal and sensitive in nature.
Ensuring legal compliance and data protection becomes crucial to protect user privacy.
Data breaches and unauthorized access to iot data can have severe consequences, necessitating robust security measures.
Ethical And Privacy Considerations
The pervasive nature of iot raises ethical questions regarding data collection, user consent, and surveillance.
Safeguarding privacy and maintaining transparency are essential to prevent misuse of iot data.
Striking the right balance between innovation and ethical practices is imperative for the sustainable growth of iot.
Industry Collaboration
Collaboration among industry stakeholders is essential to address the limitations of the iot.
Working together can help develop common standards, guidelines, and best practices that ensure interoperability and security.
Industry collaborations foster innovation and enable the adoption of iot technologies across various sectors.
Initiatives For Standardization And Interoperability
Various organizations and alliances are actively working towards establishing standards and improving interoperability in the iot.
These initiatives aim to define common protocols, frameworks, and certifications to ensure seamless integration between devices and platforms.
Standardization efforts enhance compatibility, foster innovation, and drive the widespread adoption of iot solutions.
Government Regulations And Policies
Governments play a crucial role in shaping the iot landscape through regulations and policies.
Implementing comprehensive frameworks for data protection, cybersecurity, and privacy is essential.
Government involvement can provide a sense of trust and assurance to both consumers and businesses in adopting iot technologies.
The role of standards and regulations in the iot ecosystem cannot be overstated. Addressing the limitations posed by lack of standards, fragmented ecosystems, incompatibility, and regulatory challenges is vital for the sustainable growth and widespread adoption of iot solutions. Collaboration among industry stakeholders, initiatives for standardization and interoperability, and government involvement are key drivers in overcoming these limitations and shaping a secure, ethical, and efficient iot landscape.
Limitations Of Data Analytics
In the world of iot, data analytics plays a crucial role in extracting meaningful insights from the vast amounts of data generated by interconnected devices. However, data analytics also comes with its own set of limitations that organizations need to be aware of.
Let's explore some of these limitations in detail:
Data Overload:
With the proliferation of iot devices, the volume of data generated can be overwhelming. Organizations may struggle to process, analyze, and derive value from such vast amounts of information.
Managing And Analyzing Large Volumes Of Data:
Storing and managing large volumes of iot data can be challenging. Traditional database systems may not be equipped to handle the scale and complexity of iot data, requiring organizations to invest in robust storage and processing infrastructure.
Balancing Real-Time Processing And Storage:
Iot applications often require real-time processing and storage capabilities. However, ensuring both real-time data analysis and storage can be a delicate balance, as processing large volumes of data in real-time can be resource-intensive.
Data Quality And Accuracy:
Iot data comes from a diverse range of devices and sensors, which may introduce errors and inaccuracies. Ensuring data quality and accuracy is crucial, as decision-making processes heavily rely on the validity of the data.
Incomplete Or Inaccurate Data From Iot Devices:
Iot devices may occasionally fail or provide incomplete or inaccurate data due to various factors such as connectivity issues, sensor malfunction, or environmental interference. Dealing with such incomplete or inaccurate data poses a significant challenge for data analytics.
Verification And Validation Challenges:
Validating the authenticity and reliability of iot data can be complex. Data from numerous sources needs to be cross-checked and validated to ensure its credibility, which requires robust verification and validation processes.
Data Interpretation And Decision-Making:
Interpreting the vast amounts of data generated by iot devices and making informed decisions can be overwhelming. The challenge lies in deciphering patterns, identifying relevant insights, and translating them into actionable steps.
Extracting Meaningful Insights From Complex Data:
Iot data often represents complex interactions and relationships. Extracting meaningful insights from such intricate data requires sophisticated analytical techniques, including machine learning and artificial intelligence.
Automation And Autonomous Decision-Making:
As iot systems evolve, there is a growing reliance on automation and autonomous decision-making. However, trusting machines to make critical decisions based on data analytics poses risks and challenges that need to be carefully managed.
By understanding and addressing these limitations, organizations can harness the full potential of iot data analytics, improving operational efficiency and driving innovation.
Scalability And Cost Factors
Iot, or internet of things, has revolutionized the way we interact with technology and has opened up endless possibilities. However, like any technology, iot also has its limitations. In this section, we will focus on the scalability and cost factors associated with iot implementations.
Infrastructure Costs
The implementation of iot systems involves various infrastructure costs that need to be considered, including investments in hardware and network infrastructure.
Upgrading and expanding iot systems require additional investments in infrastructure, which adds to the overall cost.
Complex and large-scale iot deployments may require customized infrastructure solutions, leading to increased expenses.
Data Storage And Processing Costs
One of the challenges of iot is the need to store and process vast amounts of data generated by connected devices.
The storage and analysis of big data involve costs related to hardware, software, and the management of databases.
Cloud computing expenses are also a significant consideration as iot systems often rely on cloud-based services for data storage and processing.
Return On Investment (Roi)
Evaluating the value generated by iot implementations is crucial to determine the roi.
It is essential to assess the financial benefits, such as cost savings or revenue growth, against the investment made in deploying and maintaining the iot system.
Roi calculations should consider long-term sustainability and cost-effectiveness factors to provide a holistic view of the investment's success.
While iot offers immense potential, scalability and cost factors must be carefully considered. Investing in infrastructure, data storage, processing, and evaluating roi are crucial elements to ensure the long-term sustainability and cost-effectiveness of iot implementations. By taking these factors into account, businesses can maximize the benefits of iot technology while minimizing potential limitations and financial risks.
Frequently Asked Questions For What Are The Limitations Of Iot?
What Are The Limitations Of Iot In Terms Of Security?
Iot devices often lack built-in security measures, making them susceptible to hacking and unauthorized access. This puts users' personal information and privacy at risk. Additionally, iot devices can be vulnerable to malware and ddos attacks, potentially disrupting services and networks.
Is Iot Adoption Hindered By Interoperability Issues?
Yes, iot devices from different manufacturers often operate on different protocols and standards, creating interoperability challenges. This can limit the ability of devices to communicate and work together seamlessly, hindering the widespread adoption of iot technology.
Does Iot Face Scalability Limitations?
Yes, as the number of iot devices increases, managing and scaling the infrastructure becomes complex. This can lead to issues with data storage, processing, and network bandwidth. Ensuring that the iot ecosystem can handle the massive influx of devices poses a significant challenge.
Can Iot Be Limited By Power Constraints?
Iot devices typically run on low-power batteries or rely on energy harvesting techniques. This can limit the capabilities and functionality of iot devices, as well as their lifespan between battery recharge or replacement. Power constraints can also affect the range and coverage of wireless connectivity.
Conclusion
While the internet of things (iot) offers immense potential and opportunities, it is important to acknowledge its limitations. Security concerns pose significant challenges, as the increasing number of connected devices creates more potential entry points for hackers. Additionally, privacy issues arise due to the vast amount of personal data collected and stored by iot devices.
This raises concerns about the control and ownership of data, as well as the potential for misuse. Moreover, interoperability and compatibility challenges can hinder the seamless integration of different iot devices and systems. The rapid advancement of technology also raises the issue of obsolescence, as iot devices can quickly become outdated.
Lastly, the dependence on network connectivity introduces the risk of disruptions and failures. It is crucial for individuals and organizations to approach iot implementation with caution, considering and addressing these limitations to ensure a secure and successful integration.