A Purchase Order Management System is a solution that helps businesses streamline their purchase order processes, from creation to fulfillment. It improves efficiency, reduces errors, and provides better visibility into purchasing activities.
In today's fast-paced business environment, managing purchase orders can be a complex and time-consuming task. From creating purchase orders, tracking them, to ensuring timely delivery, the process involves multiple stakeholders and numerous steps. This is where a Purchase Order Management System comes into play.
This system automates the entire purchase order workflow, helping businesses eliminate manual tasks, reduce paperwork, and improve accuracy. With features like centralized order tracking, real-time updates, and electronic document management, businesses can gain better control and visibility over their purchasing activities. In addition, the system provides analytics and reporting capabilities, allowing businesses to analyze their purchasing data and make informed decisions. Overall, a Purchase Order Management System is a valuable tool for businesses looking to streamline their procurement processes and improve efficiency.
The Importance Of A Purchase Order Management System
Avoiding errors and reducing the risk of fraud
Implementing a Purchase Order Management System is crucial for businesses aiming to optimize their procurement operations. This system serves as a central hub for managing the entire purchasing process, from creating and tracking purchase orders to managing supplier relationships and ensuring timely delivery of goods and services. In this article, we explore the importance of a Purchase Order Management System and how it positively impacts businesses.
Streamlining Purchasing Processes And Improving Efficiency
With a Purchase Order Management System in place, businesses can automate key aspects of the purchasing process, thereby reducing manual effort and saving valuable time. By digitizing and streamlining workflows, the system eliminates the need for paper-based processes, making it easier to create, approve, and track purchase orders. This level of automation enables businesses to expedite the procurement cycle, ensuring that the necessary goods or services are acquired promptly and efficiently.
Avoiding Errors And Reducing The Risk Of Fraud
When purchasing goods or services, errors and the risk of fraud can be significant challenges for businesses. A Purchase Order Management System plays a vital role in mitigating these risks. By automating the process, the system minimizes the chances of manual data entry errors, such as incorrect quantities or pricing. Additionally, it allows for the implementation of internal controls to ensure compliance with purchasing policies and guidelines. By reducing the risk of errors and fraud, businesses can protect their financial interests and maintain a reliable procurement process.
Enhancing Communication And Collaboration With Suppliers
A well-structured Purchase Order Management System facilitates effective communication and collaboration between businesses and their suppliers. By providing a centralized platform, it allows for clear and transparent communication regarding purchase orders, delivery schedules, and invoice processing. This ensures that suppliers are fully aware of the specifications and delivery requirements, reducing the likelihood of misunderstandings or delays. Furthermore, the system enables real-time updates on the status of orders, enabling both parties to stay informed and address any concerns promptly. Improved communication and collaboration lead to stronger relationships with suppliers, fostering a mutually beneficial partnership.
In conclusion, a Purchase Order Management System is an indispensable tool for businesses seeking to optimize their procurement processes. By streamlining purchasing processes, reducing errors and fraud, and enhancing communication with suppliers, this system empowers businesses to efficiently manage their procurement operations, resulting in cost savings, improved efficiency, and stronger supplier relationships.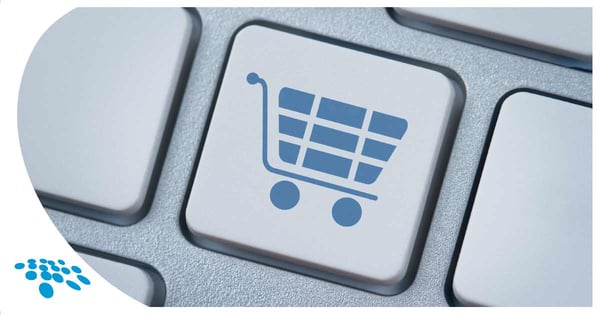 Credit: www.cobblestonesoftware.com
Key Features And Benefits Of A Purchase Order Management System
A Purchase Order Management System is an essential tool for businesses looking to streamline their procurement process and enhance operational efficiency. With its advanced features, this system caters to the specific needs of businesses, making purchase order creation, inventory tracking, and report generation seamless and hassle-free.
Automating Purchase Order Creation And Approval
One of the key features of a Purchase Order Management System is automation. This system enables businesses to automate the purchase order creation and approval process, saving time and reducing manual errors. With just a few clicks, users can generate purchase orders and send them for approval, accelerating the procurement process.
Moreover, this automation ensures that all purchase orders are accurately filled out with the necessary information such as item details, quantities, prices, and vendor information. By automating this process, businesses can avoid redundant paperwork, improve efficiency, and maintain a clear audit trail for future reference.
Tracking And Managing Inventory Levels
An effective Purchase Order Management System offers robust inventory tracking and management capabilities, enabling businesses to keep a close eye on their stock levels. This system empowers businesses to maintain optimal inventory levels, ensuring that neither excess nor insufficient stock is present.
By tracking inventory in real-time, businesses can identify trends and patterns in demand, making informed decisions regarding replenishment and stock management. They can set up automated alerts that notify them when stock levels are running low, preventing stockouts and ensuring uninterrupted operations.
Furthermore, with this system, businesses can categorize inventory items, assign unique identifiers, and track their movement within the organization. This level of granularity allows for accurate inventory valuation, reduces loss due to theft or spoilage, and enhances transparency across the supply chain.
Generating Detailed Reports For Analysis And Decision-making
A Purchase Order Management System provides businesses with the capability to generate detailed reports, giving them valuable insights for analysis and decision-making. These reports encompass various aspects, including purchase orders, vendor performance, stock levels, and financial information.
By analyzing these reports, businesses can identify trends, evaluate vendor performance, and make data-driven decisions to optimize their procurement process. This system enables them to generate reports in multiple formats, such as PDF or Excel, ensuring compatibility with their existing systems and facilitating seamless integration.
With access to comprehensive reports, businesses can identify cost-saving opportunities, negotiate better deals with vendors, and improve overall operational efficiency. The insights gained from these reports are critical for strategic planning and ensuring that the procurement process aligns with the company's goals and objectives.
Choosing The Right Purchase Order Management System
When it comes to effective purchase order management, choosing the right software solution is crucial for the success of your organization. A robust Purchase Order Management System automates and streamlines the entire procurement process, from requisition to payment. With so many options available in the market, it can be overwhelming to find the perfect fit for your specific needs. This article will guide you through the essential steps to ensure you choose the right Purchase Order Management System for your organization.
Assessing Your Organization's Specific Needs And Requirements
Before embarking on your search for a Purchase Order Management System, it is essential to assess your organization's specific needs and requirements. This will help you narrow down your options and choose a solution that aligns perfectly with your objectives. Consider the following factors:
The size and complexity of your organization's purchasing process.
The number of users who will be using the system.
The integration requirements with your existing systems, such as your accounting software.
The level of customization and flexibility needed to meet your unique business processes.
The reporting and analytics capabilities required to monitor and optimize your procurement operations.
The scalability of the system to accommodate potential growth in your organization.
By thoroughly evaluating these factors, you can create a comprehensive list of your organization's specific needs and requirements, which will act as a blueprint for finding the perfect Purchase Order Management System.
Researching And Comparing Different Software Options
Once you have a clear understanding of your organization's needs and requirements, it's time to dive into researching different Purchase Order Management System options. Conduct thorough research to identify potential software solutions that offer the features and functionalities you require. Take advantage of online resources, industry forums, and customer reviews to gather insights about each system's strengths and weaknesses.
Make a list of potential software options and compare them based on various factors:
Compatibility with your existing infrastructure.
User interface and ease of use.
Availability of essential features such as purchase order creation, approval workflows, and supplier management.
Security measures in place to protect sensitive procurement data.
Customer support and training options provided.
By conducting thorough research and comparison, you can narrow down your options to a few top contenders that best meet your organization's needs.
Considering Factors Such As Cost, Scalability, And Integration Capabilities
When making the final decision, it's crucial to consider factors beyond the basic functionality of the Purchase Order Management System. Assess the following factors to ensure a well-rounded choice:
Cost and ROI: Evaluate the pricing structure of each system and analyze the long-term return on investment.
Scalability: Consider whether the system can easily accommodate your future growth and changing needs.
Integration capabilities: Ensure that the system seamlessly integrates with your existing software, such as accounting or ERP systems.
By considering these additional factors, you can make an informed decision that goes beyond the immediate requirements and sets your organization up for long-term success.
Implementing A Purchase Order Management System
Implementing a Purchase Order Management System (POMS) can streamline and improve your procurement process, leading to increased efficiency and cost savings. However, successful implementation requires careful planning, thorough employee training, and ongoing performance monitoring. In this article, we'll explore the three key steps to successfully implement a POMS: planning the implementation process and setting goals, training employees on using the system effectively, and monitoring and evaluating the system's performance.
Planning The Implementation Process And Setting Goals
Before implementing a POMS, it is essential to have a clear plan in place to ensure a smooth transition. This begins with setting specific, measurable, achievable, relevant, and time-bound (SMART) goals for the project. Determine why you need a POMS and define the benefits you expect it to deliver.
Next, assess your current procurement process to identify pain points and areas for improvement. Conduct a thorough analysis of your existing purchase order workflow, both from a technical and operational perspective. This will help you identify bottlenecks, redundancies, and inefficiencies that the POMS can address.
Once you have a clear understanding of your current process, map out the implementation timeline. Break the process down into manageable steps, assigning responsibilities and deadlines to ensure accountability. Consider any dependencies or integrations with existing systems, such as your ERP or accounting software.
Finally, establish key performance indicators (KPIs) to measure the success of the implementation. These can include metrics such as cost savings, cycle time reduction, error rate reduction, and increased order accuracy. Regularly monitor and review these KPIs to gauge the effectiveness of the POMS and make adjustments as needed.
Training Employees On Using The System Effectively
Training your employees on using the POMS is crucial to the successful adoption and utilization of the system. Without proper training, employees may struggle to understand and navigate the new system, hindering its implementation and potential benefits.
Start by creating a comprehensive training plan that covers all aspects of the POMS, including its features, functionality, and best practices. Identify any specific training needs based on your employees' roles and responsibilities within the procurement process. Develop training materials, such as user manuals, video tutorials, or interactive online modules, to support learning and provide ongoing reference.
Consider conducting training sessions, either in-person or through webinars, to ensure hands-on experience with the POMS. Encourage active participation and provide opportunities for employees to ask questions and seek clarification.
Additionally, designate superusers or champions within your organization who can serve as internal experts and provide support to their colleagues during and after the implementation process. These individuals can offer guidance, troubleshoot issues, and share best practices to facilitate a smooth transition.
Monitoring And Evaluating The System's Performance
Once the POMS is implemented, you must continuously monitor and evaluate its performance to ensure it is achieving the desired outcomes and delivering the anticipated benefits. Regular assessment allows you to identify any issues or areas for improvement and make timely adjustments.
Establish a performance monitoring plan that includes frequent reviews of key metrics and indicators. Take advantage of the reporting capabilities within the POMS to gather data on order cycle time, procurement costs, inventory levels, and supplier performance. Compare the data to your predefined KPIs and benchmarks to measure the system's effectiveness.
Ensure ongoing communication with your team to gather feedback on their experience with the POMS. Encourage them to report any challenges they encounter or suggestions for improvement. Use this feedback to address any issues promptly and make necessary refinements to enhance the system's usability and effectiveness.
In conclusion, implementing a Purchase Order Management System requires careful planning, comprehensive employee training, and diligent performance monitoring. By following these steps, you can maximize the benefits of your POMS and achieve a streamlined procurement process that drives efficiency and cost savings.
Best Practices For Effective Usage Of A Purchase Order Management System
A reliable Purchase Order Management System can streamline and optimize your purchasing processes, saving time, reducing errors, and enhancing overall efficiency. However, to truly maximize the benefits of such a system, it is crucial to implement and follow best practices for its effective usage. In this article, we will explore three essential best practices that will help you make the most of your Purchase Order Management System.
Regularly Reviewing And Updating Purchase Order Processes
In order to ensure the smooth functioning of your Purchase Order Management System, it is essential to regularly review and update your purchase order processes. This practice helps you identify any areas that might need improvement, whether it's optimizing approval workflows, simplifying data entry, or enhancing communication channels with vendors.
Consider establishing a schedule for reviewing your purchase order processes, such as conducting quarterly or bi-annual audits. During these audits, pay attention to any bottlenecks or inefficiencies that may have arisen since the last review. By identifying and addressing these issues promptly, you can maintain a streamlined and effective purchasing process.
Establishing Clear Guidelines And Policies For System Usage
Another crucial best practice for using a Purchase Order Management System effectively is to establish clear guidelines and policies for its usage. This ensures that all stakeholders, including employees, vendors, and managers, understand how to use the system properly and adhere to company purchasing policies.
Create a comprehensive document that outlines the step-by-step process of generating and approving purchase orders using the system. Include any specific rules or policies regarding budget limits, vendor selection, or invoice reconciliation. By providing a clear roadmap for using the system, you reduce the risk of errors, maverick spending, and non-compliance.
Utilizing Analytics And Data To Optimize Purchasing Decisions
Analyze, optimize, and repeat. That should be the mantra when using a Purchase Order Management System. By leveraging the analytics and data provided by the system, you can make data-driven decisions that optimize your purchasing processes and improve cost-effectiveness.
Use the reporting functionality of your Purchase Order Management System to track key metrics and trends, such as supplier performance, purchase order cycle times, or budget variances. This information will help you identify areas for improvement and make informed decisions that can lead to significant cost savings and increased efficiency.
In conclusion, by regularly reviewing and updating purchase order processes, establishing clear guidelines and policies for system usage, and utilizing analytics and data to optimize purchasing decisions, you can harness the full potential of your Purchase Order Management System. These best practices ensure that your organization enjoys the benefits of increased efficiency, reduced costs, and improved overall purchasing performance.
Frequently Asked Questions
What Is A Purchase Order Management System?
A purchase order management system is a software that helps businesses streamline and automate their procurement process. It allows users to create, track, and manage purchase orders, ensuring smooth communication between buyers and suppliers. This system helps businesses improve efficiency, reduce errors, and enhance overall purchasing performance.
What Is Po Management Software?
PO management software is a tool used to streamline and automate the process of managing purchase orders. It helps businesses keep track of purchase requests, approvals, and deliveries, improving efficiency and reducing errors. With features like inventory management and reporting, it simplifies the entire procurement process.
How Do You Manage Purchase Orders?
To manage purchase orders effectively, follow these steps: 1. Create a standardized format for purchase orders. 2. Incorporate electronic systems for easy tracking and organization. 3. Maintain a detailed database of purchase order information. 4. Regularly review and update purchase orders as needed.
5. Implement a streamlined approval process to ensure accuracy and efficiency.
Does Quickbooks Have A Purchase Order System?
Yes, QuickBooks does have a purchase order system. It helps businesses create and manage purchase orders easily. It streamlines the process, allowing users to track inventory, expenses, and vendor payments efficiently. QuickBooks' purchase order system helps businesses stay organized and improve purchasing operations.
Conclusion
To sum it up, a Purchase Order Management System is an essential tool for businesses of all sizes to streamline their procurement process. With its features like automated purchase order generation, real-time tracking, and centralized document management, it helps enhance efficiency and eliminate manual errors.
By integrating this system into your business operations, you can experience improved supplier management, cost savings, and better decision-making capabilities. Stay ahead of the competition and simplify your purchase order process with a reliable Purchase Order Management System.