Remote culture refers to a work environment where employees are located in different geographical locations but can collaborate online using various communication tools and technologies. In recent years, remote work has gained popularity, allowing businesses to tap into a global talent pool and provide employees with flexibility and work-life balance.
Remote culture fosters communication and collaboration through virtual meetings, instant messaging, and project management tools. With the advancement of technology, remote teams can effectively collaborate, share ideas, and achieve common goals, creating a sense of community and belonging. As companies embrace remote culture, they need to establish clear communication channels, set expectations, and embrace diversity to ensure the success of their remote workforce.
Remote culture is transforming the way businesses operate and opening up new opportunities for organizations and individuals alike.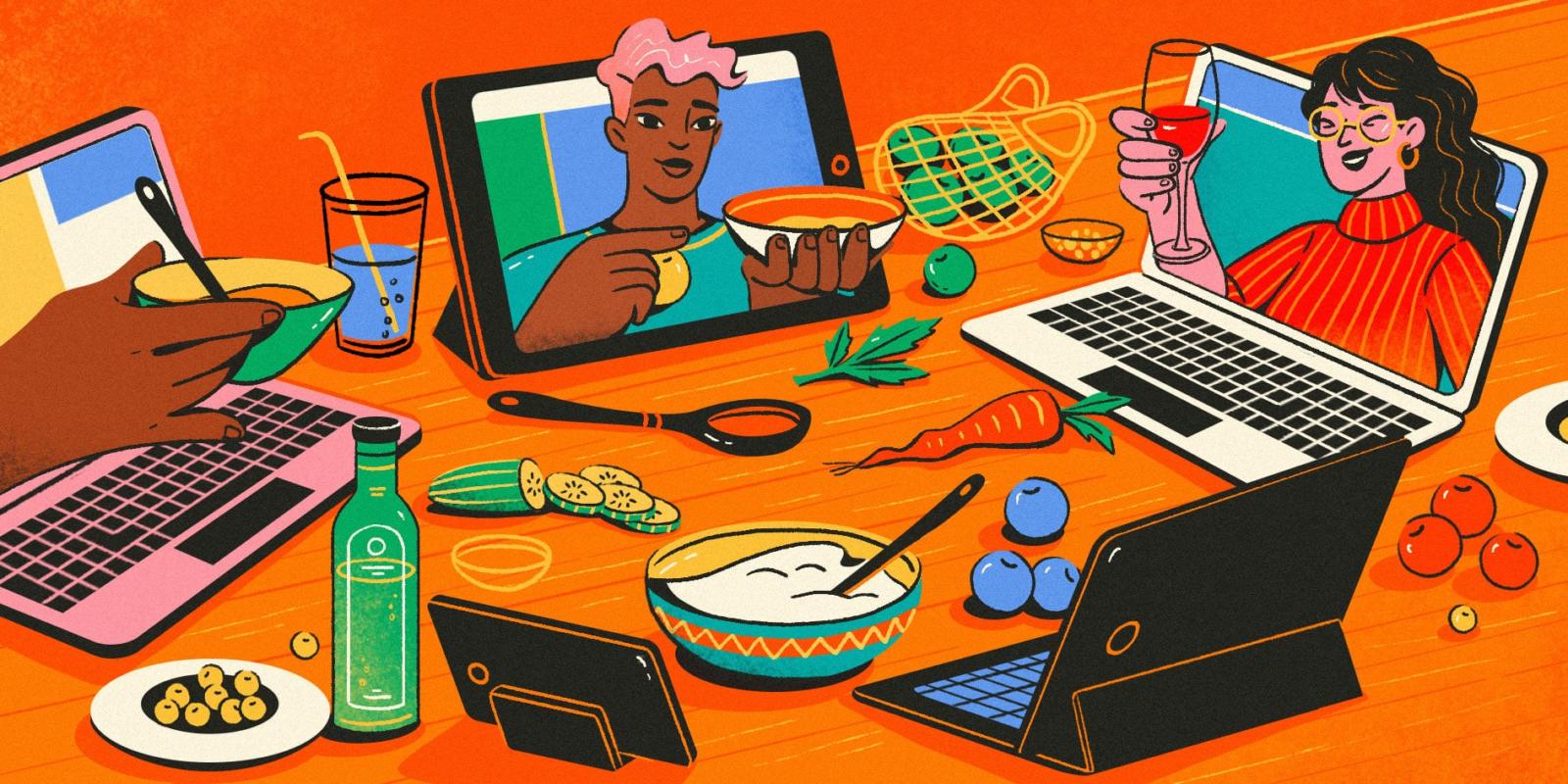 Credit: hubstaff.com
The Rise Of Remote Work
Remote work is rapidly gaining popularity as a modern work culture. With the rise of technology, more companies are embracing this trend due to its numerous benefits. One major advantage is the flexibility it offers. Remote workers have the freedom to choose their own working hours and locations, allowing for a better work-life balance.
They also save valuable time by avoiding daily commutes. Additionally, remote work reduces stress, as employees can work in a comfortable environment of their choice. Moreover, remote work allows for a wider talent pool, as companies are not confined to hiring only within a specific geographical area.
This opens up opportunities for individuals who may not have access to traditional job markets. Overall, remote work offers a more flexible, convenient, and inclusive work environment for both employees and employers alike.
Defining Remote Culture
Remote culture refers to the principles and values that guide remote work teams. It involves creating a sense of community and belonging in a virtual environment. In remote teams, individuals may be physically dispersed, but they come together through shared goals and values.
Building a strong remote culture is paramount to ensuring effective collaboration and communication. Remote work principles and values foster trust, autonomy, and accountability among team members. It is essential to establish clear expectations, communication channels, and regular check-ins to maintain a cohesive remote culture.
By leveraging technology and adopting inclusive practices, remote teams can create an environment where everyone feels connected, valued, and motivated. This sense of community drives collaboration, productivity, and overall success in remote work environments.
Remote Culture Vs. Traditional Office Culture
Remote culture and traditional office culture have contrasting dynamics and challenges. Remote teams require effective collaboration strategies.
Communication In Remote Culture
Remote culture is all about communication, which plays a crucial role in its success. Clear and effective communication is of utmost importance in a remote work setup. It fosters collaboration, builds trust, and ensures that everyone is on the same page.
With the advancement of technology, there are numerous tools and platforms available for remote communication. Video conferencing tools like zoom and microsoft teams allow face-to-face conversations, while project management tools like asana and trello help in assigning tasks and tracking progress.
Instant messaging apps like slack and microsoft teams facilitate quick and real-time communication. Email continues to be a popular mode for formal communication. In conclusion, in remote culture, communication should be transparent, prompt, and comprehensive to overcome any challenges posed by distance and ensure a successful remote work environment.
Building Trust And Accountability In Remote Teams
Building trust and accountability in remote teams is crucial for a successful remote work environment. One strategy is to establish clear communication channels and expectations. This helps team members feel comfortable sharing their thoughts and opinions. Regular check-ins and meetings can also facilitate trust-building by providing opportunities for collaboration and feedback.
Additionally, promoting transparency in decision-making processes and sharing progress updates can foster a sense of accountability among team members. Encouraging a culture of ownership and responsibility, where everyone is accountable for their tasks and deadlines, can further enhance a remote team's productivity and effectiveness.
By implementing these strategies, remote teams can cultivate trust and accountability, creating a positive and productive work environment.
Managing Remote Teams
Remote culture refers to the practices and values upheld by teams working in a distributed environment. Managing remote teams involves implementing effective leadership and management strategies. Overcoming common challenges in remote team management requires proactive communication, trust-building, and clear expectations.
Building a strong remote culture starts with fostering collaboration and promoting a sense of belonging among team members. Regular check-ins, virtual team building activities, and transparent communication channels play a crucial role in maintaining productivity and morale. Effective leaders in remote settings prioritize active listening, provide timely feedback, and create opportunities for professional growth.
Additionally, utilizing project management tools and creating a supportive work environment are essential for remote team success. By prioritizing effective leadership and implementing sound management strategies, organizations can foster a thriving remote culture that drives productivity and employee satisfaction.
Maintaining Work-Life Balance In A Remote Culture
Maintaining work-life balance in a remote culture requires setting boundaries and managing time effectively. By clearly defining work hours and personal time, individuals can ensure that they give equal importance to both aspects of their lives. Creating a dedicated workspace at home helps in separating work and personal life.
Prioritizing tasks and avoiding multitasking enables better time management. Regular breaks and exercise can promote well-being and productivity. Staying connected with colleagues through virtual meetings and communication tools fosters a sense of belonging and collaboration. Ultimately, maintaining a remote work-life balance involves establishing a routine that allows individuals to be fully present and engaged in both work and personal obligations.
Remote Onboarding And Team Integration
Remote onboarding and team integration are crucial for fostering a sense of belonging in remote teams. By implementing effective strategies, companies can ensure successful integration of new team members. One strategy is to provide a comprehensive virtual onboarding program, equipping new hires with the necessary tools and information to start their remote work journey smoothly.
Encouraging frequent communication and collaboration among team members using digital platforms also plays a crucial role. Regular virtual meetings and team-building activities foster relationships and strengthen the bond within a remote team. Additionally, assigning a buddy or mentor to new hires helps them navigate the remote work environment and build connections.
Moreover, creating opportunities for informal interactions, like virtual coffee breaks or social events, can further enhance team integration. By prioritizing remote onboarding and utilizing these strategies, companies can create a positive remote culture where team members feel connected and engaged.
Remote Culture And Employee Engagement
Remote culture refers to the unique set of values, practices, and behaviors that permeate a company's virtual work environment. Employee engagement plays a crucial role in maintaining a healthy remote culture. To enhance engagement, organizations can employ various strategies. Recognition and rewards are essential for remote team members as they boost morale and motivation.
By acknowledging their efforts and achievements, companies can create a sense of value and appreciation. Regularly communicating with remote employees, providing opportunities for growth and development, and fostering a strong sense of community through team-building activities are also effective engagement strategies.
Building relationships, promoting open communication, and ensuring that remote employees feel supported and included are vital for a thriving remote culture and engaged workforce.
Evolving Remote Culture
Remote culture is continuously evolving as teams adapt to the changing needs of the workforce. With technological advancements and shifting global dynamics, remote work is becoming the norm rather than the exception. Future trends in remote work culture include increased flexibility, better work-life balance, and improved communication tools.
Companies are embracing remote work as a way to attract and retain top talent, reducing overhead costs, and increasing productivity. Remote teams are finding innovative ways to collaborate and stay connected, leveraging technology to bridge the physical distance. As remote work becomes more prevalent, organizations are redefining their strategies to create a seamless and inclusive remote culture.
The future of remote work culture is a combination of technological advancements, evolving work practices, and a commitment to supporting remote teams in achieving their full potential.
Frequently Asked Questions On What Is Remote Culture?
What Is Remote Culture?
Remote culture refers to the work environment and communication practices in companies that allow employees to work from outside the traditional office setting.
How Does Remote Culture Benefit Employees?
Remote culture offers flexibility, reduces commuting time and costs, promotes work-life balance, increases productivity, and allows individuals to work from anywhere.
What Are The Challenges Of Remote Culture?
Remote culture can create feelings of isolation, lead to potential miscommunication, lack of collaboration, and difficulties in maintaining work-life boundaries.
How Can Companies Foster A Positive Remote Culture?
Companies can foster a positive remote culture by emphasizing clear communication channels, encouraging regular team check-ins, providing technology tools and resources, and promoting virtual team-building activities.
Conclusion
Ultimately, remote culture is a growing phenomenon that offers various benefits and challenges for organizations and individuals alike. As companies increasingly embrace remote work, it is important for leaders to foster a sense of community and collaboration among remote teams.
This can be achieved through regular communication, virtual team building exercises, and the use of technology to facilitate connections. Remote culture also allows for greater flexibility and work-life balance for employees, offering them the opportunity to work from anywhere and maintain a better integration of their personal and professional lives.
However, it is essential to address the potential drawbacks of remote work, such as feelings of isolation and the need for self-discipline. As the world continues to evolve, remote culture is becoming a key component of the modern workforce, providing new possibilities and challenges for organizations and individuals to navigate.