Remote workers often feel lonely due to the lack of regular social interactions and physical presence in a traditional office environment. The solitary nature of remote work can lead to feelings of isolation and disconnection from colleagues and the broader work community, which can negatively impact overall well-being and job satisfaction.
Despite the benefits of flexibility and autonomy, remote workers must actively seek out opportunities for social connection and ensure they maintain a healthy work-life balance to mitigate feelings of loneliness and isolation. Building strong virtual and online communities, engaging in regular communication with colleagues, and utilizing coworking spaces can help remote workers combat loneliness and foster a sense of belonging and connection in their work lives.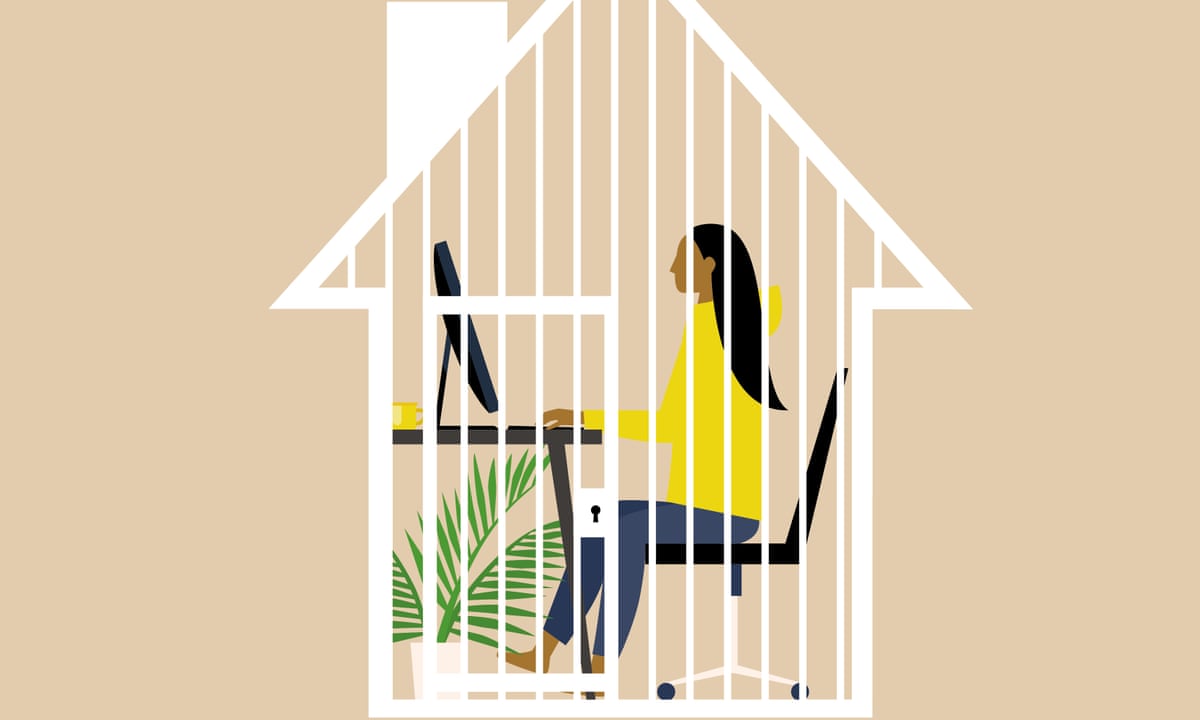 Credit: www.theguardian.com
The Impact Of Remote Work On Mental Health
Remote workers often experience feelings of loneliness due to increased isolation and lack of social connection. The absence of face-to-face interactions can create a sense of disconnect and affect one's mental health. Another challenge is maintaining a healthy work-life balance and setting clear boundaries between work and personal life.
Remote workers often struggle with this aspect, leading to additional stress and burnout. Moreover, the lack of support and camaraderie among colleagues can further contribute to feelings of loneliness and isolation. Without the daily interactions and shared experiences that come with a traditional office setting, remote workers may find it challenging to build relationships and receive the emotional support they need.
Overall, the impact of remote work on mental health cannot be understated, and it is crucial for both individuals and organizations to address these challenges and provide adequate support.
Unveiling The Factors Contributing To Loneliness In Remote Work
Loneliness in remote work can be attributed to several factors. The absence of in-person interactions and non-verbal cues can hinder the sense of connection. Additionally, the limited opportunities for spontaneous collaboration and brainstorming can make remote workers feel isolated. Building and maintaining relationships within virtual teams pose a challenge, as face-to-face interactions are limited.
It is important for remote workers to find ways to combat loneliness by actively seeking social interactions, participating in team-building activities, and utilising communication tools effectively. By addressing these factors, remote workers can mitigate feelings of loneliness and foster a sense of belonging within their virtual work environments.
The key is to prioritize meaningful interactions and establish a sense of camaraderie despite the physical distance.
Overcoming Loneliness: Strategies For Remote Workers
Loneliness can be a common concern among remote workers, but it's not insurmountable. Remote workers can overcome feelings of isolation by cultivating a strong support system. Regular social interactions should be incorporated into their work routine, whether through virtual meetups or reaching out to colleagues.
Technology can be leveraged to organize team-building activities that help to foster a sense of camaraderie despite the physical distance. With these strategies in place, remote workers can combat loneliness and thrive in their work-from-home environment. Creating connections and maintaining relationships is key when it comes to overcoming the challenges of remote work.
By prioritizing social interactions and utilizing technology, remote workers can alleviate feelings of isolation and develop a strong support system that enhances their overall well-being.
Frequently Asked Questions Of Do Remote Workers Feel Lonely?
Are Remote Workers More Likely To Feel Lonely?
Remote workers can sometimes feel isolated due to the lack of office interaction and social connections.
How Can Remote Workers Overcome Loneliness?
Remote workers can seek out virtual communities, participate in online forums, and schedule regular virtual meetings with colleagues.
Does Remote Work Impact Mental Well-Being?
Remote work can affect mental well-being, as it can lead to feelings of loneliness, isolation, and increased stress levels.
What Can Employers Do To Support Remote Workers?
Employers can provide opportunities for virtual team-building activities, regular check-ins, and open communication channels to support remote workers' well-being.
Conclusion
Overall, remote work can lead to feelings of loneliness, but it is not inevitable. While being physically distant from colleagues and lacking in-person interactions can contribute to a sense of isolation, there are strategies that remote workers can implement to combat loneliness.
First, creating a routine that involves regular breaks and social interactions can help remote workers feel more connected. This can include scheduling virtual coffee breaks or team meetings to foster camaraderie. Additionally, participating in online communities or forums specific to their industry can offer a sense of belonging and support.
Furthermore, finding ways to incorporate physical activity into the remote work routine can boost mood and alleviate feelings of loneliness. Taking breaks to stretch, go for a walk, or engage in other forms of exercise can improve both mental and physical well-being.
Ultimately, remote workers have the ability to overcome loneliness by actively seeking out opportunities for social interaction, establishing a routine that includes regular breaks and physical activity, and finding ways to create a sense of community within their remote work environment.
By implementing these strategies, remote workers can enjoy the benefits of flexibility and autonomy while also feeling connected and supported.