Software as a Service marketing strategy focuses on promoting and selling cloud-based software solutions to customers through strategic marketing techniques and campaigns. In today's digital age, businesses are increasingly adopting Software as a Service (SaaS) as a cost-effective and efficient way to access and utilize software applications.
SaaS marketing strategy plays a crucial role in promoting these cloud-based software solutions to potential customers. This marketing approach focuses on attracting, engaging, and converting target audiences by highlighting the benefits, features, and competitive advantages of the SaaS solution. It involves various tactics, such as content marketing, social media campaigns, email marketing, search engine optimization (SEO), and paid advertising, to create awareness, generate leads and drive conversions.
By implementing an effective SaaS marketing strategy, companies can successfully position their software offerings, gain a competitive edge, and maximize their customer acquisition and retention efforts.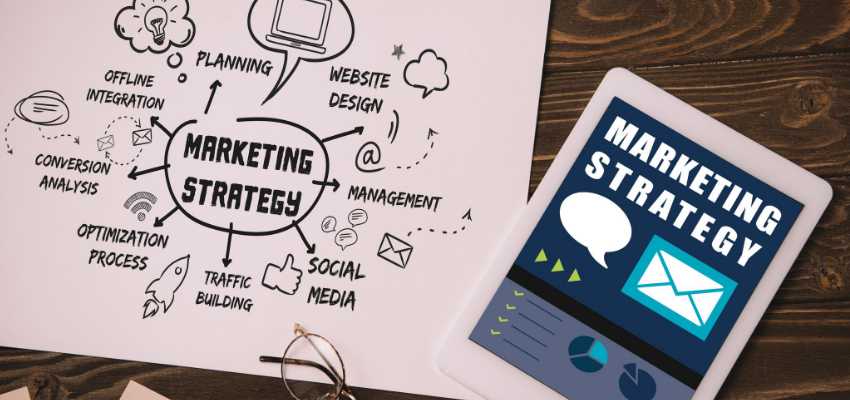 Credit: axiomq.com
Software As A Service Marketing Strategy: What You Need To Know
Software As a Service Marketing Strategy: What You Need to Know
In today's digital age, Software as a Service (SaaS) companies have become the go-to solution for businesses across various industries. With the increasing demand for SaaS solutions, it's crucial for these companies to have effective marketing strategies in place. In this blog post, we will explore the overview of the SaaS industry and its marketing landscape, as well as the growing demands for SaaS solutions and the need for effective marketing strategies.
Overview Of The Software As A Service (saas) Industry And Its Marketing Landscape
Software as a Service, or SaaS, refers to cloud-based software solutions that are provided on a subscription basis. This industry has experienced rapid growth over the years due to its numerous advantages, such as cost-effectiveness, scalability, and ease of use. SaaS companies offer a wide range of solutions, including customer relationship management (CRM), project management, communication tools, and more.
As the SaaS industry continues to grow, the marketing landscape for these companies has become increasingly competitive. With numerous players in the market, it's essential for SaaS companies to develop effective marketing strategies to stand out from the crowd and reach their target audience.
Growing Demands For Saas Solutions And The Need For Effective Marketing Strategies
The demand for SaaS solutions is continuously growing as businesses across all sizes and industries realize the benefits of cloud-based software. SaaS offers flexibility, accessibility, and cost-effectiveness, making it an attractive choice for businesses looking to streamline their operations and adopt innovative technology.
However, with the increasing popularity of SaaS solutions, the market has become highly saturated. This saturation has made competition fierce, and SaaS companies need to have well-thought-out marketing strategies to differentiate themselves and attract customers.
An effective marketing strategy for SaaS companies includes understanding the target audience, identifying their pain points, and highlighting the unique features and benefits of the SaaS solution. This involves creating compelling content such as blog posts, infographics, and videos, and utilizing various digital marketing channels like social media, email marketing, and search engine optimization (SEO).
Additionally, SaaS companies must continuously analyze and optimize their marketing strategies to stay ahead of the competition. This involves monitoring key performance indicators (KPIs), conducting A/B testing, and staying up-to-date with industry trends and best practices.
Benefits of SaaS Marketing Strategies
Increased brand visibility and awareness
Expanded customer base and lead generation
Improved customer retention and loyalty
Higher conversion rates and ROI
By implementing effective marketing strategies, SaaS companies can position themselves as industry leaders, attract new customers, and build long-term relationships with their existing clients. With the competitive nature of the SaaS industry, having a solid marketing strategy is crucial for success.
Understanding The Saas Buyer's Journey
When it comes to marketing your Software as a Service (SaaS) product, understanding the buyer's journey is crucial to success. The SaaS buyer's journey refers to the process that potential customers go through before making a purchase decision. By understanding the stages of this journey and implementing the right strategies and tactics, you can effectively attract, nurture, and convert leads into paying customers. In this post, we'll explore the stages of the SaaS buyer's journey and discuss the top-of-the-funnel strategies, middle-of-the-funnel tactics, and bottom-of-the-funnel techniques that you can use to drive conversions.
Defining The Stages Of The Buyer's Journey In The Saas Industry
The SaaS buyer's journey can be broken down into three main stages: awareness, consideration, and decision. In the awareness stage, potential customers identify a problem or need they have and start looking for a solution. In the consideration stage, they research and evaluate different options available to them. Finally, in the decision stage, they make a decision and choose a SaaS product that best meets their requirements. Understanding these stages is essential for tailoring your marketing efforts to meet the needs of your potential customers at each stage.
Top-of-the-funnel Strategies To Attract Potential Customers
To attract potential customers in the awareness stage, you need to create content that addresses their pain points and provides value. This can include blog posts, videos, infographics, and social media content. By using targeted keywords and optimizing your content for search engines, you can increase your visibility and attract organic traffic. Additionally, implementing paid advertising campaigns and leveraging influencer marketing can help you reach a wider audience and generate awareness for your SaaS product.
Middle-of-the-funnel Tactics To Nurture Leads And Build Trust
Once you have attracted potential customers to your website or landing page, it's important to nurture leads and build trust. At this stage, you can provide more in-depth content such as whitepapers, case studies, and webinars to educate your audience about your SaaS product and demonstrate its value. Implementing lead capture forms and offering gated content can help you collect contact information and continue engaging with leads through targeted email marketing campaigns. Moreover, leveraging customer testimonials and user reviews can build trust and credibility with your potential customers.
Bottom-of-the-funnel Techniques To Convert Leads Into Paying Customers
When potential customers reach the decision stage, it's crucial to provide them with the information and incentives they need to convert into paying customers. Offering free trials or demos of your SaaS product allows them to experience its benefits firsthand. Implementing personalized email sequences and retargeting ads can help you stay top-of-mind and remind potential customers of the value your SaaS product offers. Additionally, providing clear pricing and transparent information about your product's features and benefits can alleviate any concerns and facilitate the decision-making process.
Key Elements Of A Successful Saas Marketing Strategy
When it comes to marketing your Software as a Service (SaaS) business, having a well-thought-out strategy is essential. A successful SaaS marketing strategy incorporates various elements that work together to drive brand awareness, attract the right audience, and ultimately convert leads into loyal customers. In this article, we will explore the key components of a successful SaaS marketing strategy and how each element contributes to your overall marketing efforts.
Identifying Your Target Audience And Creating Buyer Personas
Understanding your target audience is the foundation of any effective marketing strategy. By identifying your ideal customers and creating detailed buyer personas, you can tailor your marketing messages and initiatives to resonate with their needs, challenges, and preferences. A buyer persona is a fictional representation of your ideal customer, based on market research and real data.
When developing buyer personas, consider factors such as demographics, job titles, pain points, goals, and preferred communication channels. This information will help you create content and campaigns that directly address your target audience and foster deeper connections.
Developing A Compelling Value Proposition That Addresses Customer Pain Points
A well-crafted value proposition is crucial for SaaS companies to differentiate themselves in a competitive market. Your value proposition should clearly communicate the unique benefits and value your software brings to customers. It should address their pain points, showcasing how your SaaS product solves their challenges more effectively than alternatives.
When developing your value proposition, focus on the key features, functionalities, and outcomes your SaaS product offers. Use customer testimonials or case studies to demonstrate how your software has helped customers overcome specific pain points. By highlighting the value you provide, you can capture the attention of potential customers and motivate them to choose your SaaS product.
Utilizing Content Marketing To Educate And Engage Your Audience
Content marketing plays a crucial role in establishing your SaaS brand as a reliable source of information and expertise. By creating valuable, informative, and relevant content, you can educate your audience and build trust with potential customers. This can include blog posts, whitepapers, eBooks, videos, and podcasts.
Focus on creating content that addresses common questions, challenges, and trends related to your industry and target audience. Optimize your content for search engines using relevant keywords to increase its visibility. Encourage social sharing to expand your reach and engage with your audience through comments and discussions.
Implementing A Multi-channel Approach To Reach Your Target Market
For a successful SaaS marketing strategy, it's important to reach your target market through multiple channels. A multi-channel approach ensures your message is effectively communicated across various platforms and touchpoints. This can include a combination of email marketing, search engine advertising, social media marketing, and partnerships with industry influencers.
By diversifying your marketing efforts, you can reach a wider audience, increase brand awareness, and drive more traffic to your website. Analyze the performance of each channel and optimize your strategies to maximize the results in terms of lead generation, customer acquisition, and retention.
Leveraging Social Media And Influencer Marketing To Increase Brand Awareness
Social media platforms offer a multitude of opportunities to connect with your target audience and increase brand awareness. Develop a social media strategy that aligns with your overall marketing goals and leverages the strengths of each platform. Engage with your audience through regular posts, share industry insights, and respond to comments and messages.
In addition, influencer marketing can be a powerful strategy to amplify your brand's reach. Collaborating with influencers who have a relevant and engaged audience can help boost your brand awareness and credibility. Identify influencers who align with your brand values and product offering, and work together on content collaborations or sponsored posts.
Metrics And Analytics For Saas Marketing Success
Measuring the effectiveness of your marketing efforts is crucial in ensuring the success of your Software as a Service (SaaS) business. With the right metrics and analytics, you can gain valuable insights into your customers, drive growth, and optimize your marketing campaigns for maximum impact. In this section, we will explore the key performance indicators (KPIs) that can help you measure the effectiveness of your marketing efforts, track customer acquisition cost (CAC) and customer lifetime value (CLTV), monitor churn rate, and implement customer retention strategies.
Key Performance Indicators (kpis) To Measure The Effectiveness Of Your Marketing Efforts
When it comes to SaaS marketing, it is essential to track the right key performance indicators (KPIs) to measure the effectiveness of your strategies. These KPIs can provide valuable insights into the success of your marketing campaigns and help you make data-driven decisions. Some key KPIs to consider are:
Lead conversion rate – This measures the percentage of leads that convert into paying customers. Monitoring this KPI can help you determine the effectiveness of your lead generation and nurturing strategies.
Customer acquisition cost (CAC) – CAC measures the average cost of acquiring a new customer. Tracking this metric can help you optimize your marketing budget and identify cost-effective acquisition channels.
Website traffic – Monitoring the number of visitors to your website can give you an idea of the effectiveness of your organic and paid search strategies.
Conversion rate – This measures the percentage of website visitors that take a desired action, such as signing up for a free trial or making a purchase. A higher conversion rate indicates the effectiveness of your landing pages and conversion optimization strategies.
Tracking Customer Acquisition Cost (cac) And Customer Lifetime Value (cltv)
Tracking your customer acquisition cost (CAC) and customer lifetime value (CLTV) is essential for understanding the financial health of your SaaS business. CAC measures the cost of acquiring a new customer, while CLTV measures the revenue generated from a customer over their lifetime. By comparing these metrics, you can assess the profitability of your marketing efforts and make informed decisions about customer acquisition strategies.
Monitoring CAC and CLTV involves tracking various costs, including marketing spend, sales expenses, and customer onboarding costs. To calculate CAC, divide the total costs by the number of new customers acquired during a specific period. Similarly, CLTV can be calculated by multiplying the average revenue per customer by the average customer lifespan.
Monitoring Churn Rate And Implementing Customer Retention Strategies
Churn rate refers to the percentage of customers who cancel their subscription or stop using your SaaS product. High churn rates can significantly impact your revenue and growth potential. By tracking churn rate and implementing customer retention strategies, you can reduce customer attrition and increase customer loyalty.
Analyze the reasons behind customer churn, such as poor onboarding processes, lack of product engagement, or insufficient customer support. By addressing these issues, you can improve the customer experience and increase retention rates. Additionally, implementing customer loyalty programs, offering personalized support, and providing continuous value through product updates and enhancements can help foster long-term customer relationships.
Analyzing Data To Optimize Your Marketing Campaigns And Drive Growth
Data analysis plays a crucial role in optimizing your SaaS marketing campaigns and driving growth. By carefully analyzing your marketing data, you can identify trends, patterns, and opportunities for improvement. Some strategies for data analysis include:
Segmenting your customer base – By dividing your customers into different segments based on characteristics such as industry, company size, or user behavior, you can tailor your marketing efforts to specific target audiences.
A/B testing – Testing different variations of your marketing campaigns can help you identify what resonates best with your audience and optimize your efforts accordingly.
Utilizing marketing automation – Using marketing automation tools can help you streamline your processes, track customer interactions, and personalize your marketing communications.
By leveraging metrics and analytics, you can gain valuable insights that drive the success of your SaaS marketing strategy. Continuously monitoring KPIs, tracking CAC and CLTV, addressing churn rate, and analyzing data will empower you to make data-driven decisions and optimize your marketing campaigns for growth.
Emerging Trends And Best Practices In Saas Marketing
Discover the latest trends and best practices in SaaS marketing strategies to maximize your software as a service business's success. Stay ahead of the competition by implementing effective tactics that drive customer acquisition and retention.
Leveraging Artificial Intelligence And Machine Learning For Personalized Marketing
Artificial intelligence (AI) and machine learning (ML) have revolutionized the way businesses approach marketing. By harnessing the power of AI and ML, SaaS companies can deliver personalized marketing experiences to their customers, resulting in higher engagement and conversion rates.
With AI and ML algorithms analyzing vast amounts of customer data, marketers can gain valuable insights into user behavior, preferences, and needs. This information enables them to create targeted campaigns that resonate with individual customers, optimizing their marketing efforts for maximum impact.
By utilizing AI-powered tools, SaaS companies can automate tasks like lead scoring, content personalization, and recommendation engines. This not only saves time but also allows marketers to deliver hyper-personalized messages that are tailored to each customer's unique needs and preferences.
Embracing Customer Success As A Vital Component Of Your Marketing Strategy
Customer success has become a critical aspect of SaaS marketing strategies. It involves focusing on helping customers achieve their goals and derive maximum value from the software or service.
By investing in customer success initiatives, SaaS companies can establish long-term relationships with their customers, leading to increased loyalty, retention, and advocacy. When customers feel supported and see the benefits of using the SaaS product, they are more likely to continue their subscription and recommend it to others.
To embrace a customer success mindset, SaaS companies should prioritize proactive customer support, provide comprehensive onboarding processes, and offer ongoing training and education. By regularly engaging with customers and addressing their concerns, SaaS companies can build trust, loyalty, and customer satisfaction.
Incorporating User-generated Content To Build Trust And Credibility
User-generated content (UGC) has gained significant traction in SaaS marketing strategies. It refers to content created and shared by users, such as testimonials, reviews, case studies, and social media mentions.
Integrating UGC into your marketing efforts allows you to leverage the power of social proof. When potential customers see positive experiences and reviews from existing users, they are more likely to trust your SaaS product and consider it as a credible solution.
Encourage your customers to share their success stories, provide testimonials, and participate in case studies. Highlighting their experiences not only establishes your credibility but also showcases the tangible benefits and impact of your SaaS solution.
Utilizing Automation And Email Marketing To Nurture Leads And Drive Conversions
Automation and email marketing are indispensable tools for SaaS marketers looking to nurture leads and convert them into loyal customers. By creating automated email sequences based on customer behavior and preferences, SaaS companies can engage prospects throughout the customer journey.
Automated workflows allow you to deliver relevant content, product updates, and promotions at the right time, ensuring your brand stays top-of-mind. Additionally, segmenting your email lists based on user behavior and preferences enables you to tailor your messaging for maximum impact and relevance.
With automation, you can track and monitor user interactions, helping you understand their interests and needs. Utilize this valuable data to personalize your email marketing campaigns, offering the right solutions to the right people at the right time.
Emphasizing The Importance Of Customer Reviews And Testimonials
Customer reviews and testimonials play a crucial role in SaaS marketing. They provide social proof and build trust in your product or service, influencing potential customers' purchasing decisions.
Make it easy for your customers to leave reviews and testimonials by providing dedicated platforms or integrating them into your website. Display these testimonials prominently on your website, landing pages, and marketing materials to showcase positive experiences and satisfaction of existing customers.
Regularly monitor and respond to customer reviews to show that you value their feedback and are committed to delivering excellent customer experiences. Engage with customers who leave positive reviews to thank them and encourage others to do the same.
Frequently Asked Questions For Software As A Service Marketing Strategy
What Is A Saas Marketing Strategy?
A SaaS marketing strategy is a plan to promote software as a service. It includes tactics like content marketing, SEO, and social media to attract and convert customers.
What Are The 4 P's Of Marketing In Saas?
The 4 P's of marketing in SaaS are product, price, place, and promotion. These are the key elements that contribute to a successful marketing strategy in the software-as-a-service industry.
What Are The Elements Of Saas Marketing Strategy?
SaaS marketing strategy includes customer research, developing a unique value proposition, targeted messaging, effective pricing and distribution channels. These elements help capture and retain customers, increase brand visibility, and drive revenue growth.
How Do You Create A Marketing Strategy For A Saas Product?
To create a marketing strategy for a SaaS product, identify your target audience, conduct market research, set clear goals, develop a unique value proposition, create compelling content, optimize your website for search engines, use social media marketing, track your marketing efforts, and regularly analyze and adjust your strategy for optimal results.
Conclusion
To sum up, a successful software as a service (SaaS) marketing strategy is vital for business growth. By adopting effective techniques such as optimizing landing pages, leveraging social media platforms, and utilizing data analytics, companies can attract and retain more customers.
Consistently providing value, building strong customer relationships, and staying ahead of competitors will drive success in the highly competitive SaaS industry. Embracing these strategies will position businesses for long-term growth and profitability. Keep iterating, experimenting, and adapting to changes in the market to stay ahead of the game.