SaaS Subscription Management helps businesses effectively manage and automate their subscription-based services. It streamlines the entire process, from subscription creation and billing to customer retention and upgrades.
In today's fast-paced digital world, managing multiple subscriptions can be a complex and time-consuming task. Saas Subscription Management simplifies the process by providing businesses with a centralized platform to monitor and control all aspects of their subscriptions. With features like automated invoicing, analytics, and customer management, businesses can ensure smooth and efficient subscription management, leading to increased revenue and customer satisfaction.
Whether you operate a small startup or a large enterprise, Saas Subscription Management can help streamline your subscription operations, saving you time and resources.
Understanding The Saas Subscription Model
Understand the SaaS subscription model and how it can streamline your business operations. Manage your subscriptions effectively with SaaS subscription management tools for improved efficiency and growth.
Understanding the Saas Subscription Model
In today's digital age, software-as-a-service (Saas) has revolutionized the way businesses consume and manage software solutions. The Saas subscription model provides companies with the flexibility and scalability they need, allowing them to access software applications and services over the internet, rather than buying, installing, and maintaining them on their own hardware. This model has gained immense popularity due to its many benefits, making it a preferred choice for businesses of all sizes and industries.
Definition Of The Saas Subscription Model
The Saas subscription model refers to a software delivery method where users pay a recurring fee to access and use software applications over the internet. Instead of purchasing the software outright, businesses subscribe to the service, typically on a monthly or annual basis. With this model, users can enjoy the software's functionality without the need for extensive on-premises installations or complex infrastructure setup.
Key Benefits Of Using Saas Subscriptions
Cost-effectiveness: Saas subscriptions eliminate the need for upfront investments in software licenses and infrastructure. Businesses can avoid costly hardware setup, software purchases, and ongoing maintenance fees. Instead, they can opt for affordable monthly or annual subscription plans.
2. Scalability and flexibility: The Saas model allows businesses to scale their software usage as needed. With just a few clicks, additional user licenses or additional features can be added or removed, providing flexibility to adapt to changing business needs.
3. Easy implementation: Saas subscriptions eliminate the need for complex installation processes. Users can simply sign up for an account, log in, and start using the software immediately. This ease of implementation saves time and resources, getting businesses up and running quickly.
4. Continuous updates: With Saas subscriptions, software providers handle all updates and maintenance tasks, ensuring that users always have access to the latest features and security patches. This eliminates the need for manual updates and ensures the software remains up-to-date.
Common Industries That Utilize Saas Subscriptions
E-commerce: Online retailers utilize Saas subscriptions for their e-commerce platforms, enabling them to manage inventory, process payments, and enhance customer experience.
2. Education: Educational institutions leverage Saas subscriptions for learning management systems, online collaboration tools, and student information systems to facilitate remote teaching and learning.
3. Human resources: Companies of all sizes use Saas subscriptions for human resource management, including applicant tracking, employee onboarding, time and attendance tracking, and performance management systems.
4. Marketing: Digital marketing agencies and businesses rely on Saas subscriptions for customer relationship management (CRM), email marketing, social media management, and analytics tools to enhance their marketing efforts.
5. Financial services:
Exploring The Growth Of Saas Subscription Services
Over the years, Saas subscription services have experienced rapid growth and show no signs of slowing down. The convenience, affordability, and scalability of Saas subscriptions have made them a preferred choice for businesses worldwide. According to a report by Gartner, the global Saas market is projected to reach $122.6 billion by 2023, reflecting the increasing adoption of this subscription model across industries.
In conclusion, the Saas subscription model offers businesses numerous advantages, including cost-effectiveness, scalability, easy implementation, and continuous updates. It is being widely embraced by various industries, including e-commerce, education, human resources, marketing, and financial services. As the market continues to expand, businesses are recognizing the value and potential of Saas subscriptions in meeting their software needs while minimizing upfront costs and maximizing efficiency.
Key Challenges In Saas Subscription Management
Managing a SaaS subscription business comes with its own unique set of challenges. From handling customer data and subscription details to ensuring data security and confidentiality, each aspect requires careful attention to ensure smooth operations and customer satisfaction. In this section, we will discuss the key challenges faced by businesses in SaaS subscription management and provide insights on how to tackle them effectively.
Managing Customer Data And Subscription Details
One of the primary challenges in SaaS subscription management is efficiently managing vast amounts of customer data and subscription details. Whether it's accurate record keeping or seamless data integration, businesses need a robust system in place to ensure customer information is organized and easily accessible.
Effective management of customer data and subscription details involves:
Implementing a reliable customer relationship management (CRM) system to track and store customer information.
Ensuring data accuracy by regularly updating and maintaining subscription records.
Integrating the CRM system with the subscription management software to allow for seamless data flow between departments.
Providing a user-friendly interface for customers to manage their own subscription details, such as subscription upgrades, downgrades, or cancellations.
Handling Billing And Recurring Payments
Ineffective management of billing and recurring payments can have a significant impact on the profitability of a SaaS business. Challenges related to billing and recurring payments include:
Ensuring accurate and timely invoicing to avoid revenue leakage.
Managing different pricing plans, discount offers, and billing cycles for various customers.
Avoiding payment errors and addressing customer billing disputes promptly.
Implementing a reliable payment gateway to securely process customer payments.
A well-rounded solution to handle billing and recurring payments is to:
Automate the invoicing process to minimize manual errors and improve efficiency.
Implement a flexible pricing and billing system that accommodates various customer needs.
Offer multiple payment options to cater to customers' preferences.
Regularly monitor payment transactions to detect and resolve any payment issues or disputes proactively.
Retaining Customers And Reducing Churn Rate
Customer retention is vital for the success of any SaaS subscription-based business. The challenges faced in retaining customers and reducing churn rate include:
Providing exceptional customer support to address customer queries and concerns promptly.
Offering personalized experiences and targeted offers to enhance customer satisfaction.
Analyzing customer behavior and usage patterns to identify potential churn risks and proactively engage with customers.
Adopting a proactive customer engagement strategy through regular communication and value-driven content.
To effectively retain customers and reduce churn rate, businesses should:
Invest in strong customer support infrastructure and empower support teams to deliver excellent service.
Utilize data analytics and artificial intelligence to gain insights into customer behavior and preferences.
Implement personalized marketing and retention strategies based on customer segmentation.
Regularly communicate with customers through personalized emails, newsletters, and targeted campaigns.
Ensuring Data Security And Confidentiality
Data security and confidentiality are paramount in a SaaS subscription business. Challenges related to ensuring data security and confidentiality include:
Protecting sensitive customer data from unauthorized access and potential cyber-attacks.
Complying with data protection regulations to maintain customer trust and avoid legal complications.
Implementing robust security measures, including encryption, firewalls, and regular security audits.
Educating employees on data security best practices to prevent internal breaches.
To address data security and confidentiality challenges effectively, businesses need to:
Partner with trustworthy and compliant hosting providers to ensure secure data storage.
Implement role-based access controls and multi-factor authentication to restrict unauthorized access.
Maintain regular backups of customer data to mitigate potential data loss risks.
Stay updated with the latest data protection regulations and industry best practices.
Strategies For Effective Saas Subscription Management
When it comes to managing SaaS subscriptions, implementing effective strategies is crucial for ensuring customer satisfaction and maximizing revenue. By focusing on key areas such as customer relationship management, billing and payment processes, customer analytics, and customer onboarding and retention, SaaS companies can optimize their subscription management practices.
Implementing A Robust Customer Relationship Management (crm) System
Implementing a robust customer relationship management (CRM) system is essential for effective SaaS subscription management. A CRM system allows you to consolidate customer data, track interactions, and streamline communication. With a centralized database, you can easily access customer information and gain a comprehensive understanding of their needs and preferences.
Streamlining The Billing And Payment Process
Streamlining the billing and payment process not only improves operational efficiency but also enhances the customer experience. By automating invoice generation and payment collection, you can minimize errors and delays. Additionally, offering multiple payment options and implementing secure payment gateways instills trust and convenience for your customers.
Utilizing Customer Analytics For Insights And Personalized Experiences
Harnessing the power of customer analytics enables you to gain valuable insights into user behavior, preferences, and usage patterns. By analyzing this data, you can identify opportunities for upselling, cross-selling, and personalized experiences. Tailoring recommendations and offers based on customer segmentation and behavior increases engagement and strengthens customer loyalty.
Creating Effective Customer Onboarding And Retention Strategies
To ensure long-term success, creating effective customer onboarding and retention strategies is crucial. Smooth onboarding experiences minimize churn and set the foundation for a fruitful customer relationship. Providing comprehensive guides, tutorials, and responsive support during the onboarding process boosts customer satisfaction. Additionally, implementing proactive retention measures such as customer success programs and personalized outreach helps foster loyalty and customer advocacy.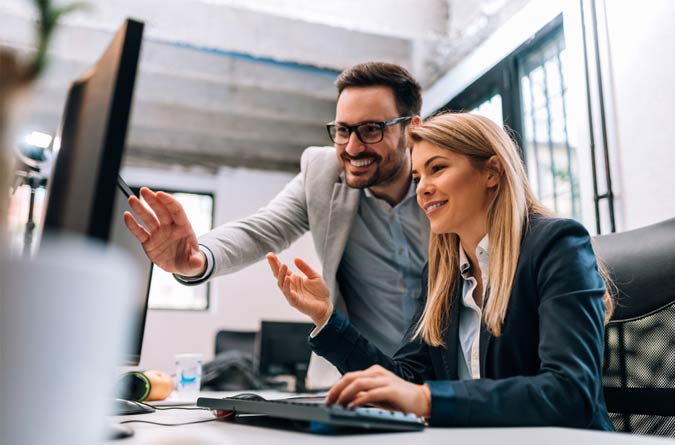 Credit: www.driveninsights.com
Tools And Solutions For Saas Subscription Management
When it comes to managing SaaS subscriptions, having the right tools and solutions in place is crucial for streamlining processes and ensuring smooth operations. In this post, we will explore the various platforms available for SaaS subscription management and delve into their features. We will also discuss key considerations to keep in mind when choosing a subscription management tool, along with the importance of integrating it with other systems such as CRM and accounting software. Additionally, we will showcase case studies of successful implementation and the resulting benefits.
Saas Subscription Management Platforms And Their Features
There are several SaaS subscription management platforms that offer a range of features to help businesses effectively manage their subscriptions. These platforms provide comprehensive solutions for subscription billing, revenue recognition, and customer management. Here are some popular platforms and their key features:
Platform
Key Features
BillingPlatform

Flexible pricing models to accommodate various subscription plans and pricing tiers.
Automated recurring billing with invoice generation and payment collection.
Integration with popular payment gateways for seamless transactions.
Advanced analytics and reporting for tracking subscription metrics and revenue.

Chargebee

Subscription lifecycle management with features like plan creation, trial periods, and upgrade/downgrade options.
Automated invoicing and dunning management for efficient payment collection.
Integration with popular CRMs, accounting software, and payment gateways.
Revenue recognition and analytics to measure subscription performance and revenue growth.

Recurly

Flexible subscription pricing and customization options.
Automated billing and payment management with support for multiple payment methods.
Customer management features like self-service portals and subscription analytics.
Integration with popular CRMs, accounting software, and tax management solutions.
Key Considerations When Choosing A Subscription Management Tool
When selecting a subscription management tool for your SaaS business, it's essential to consider certain factors to ensure it meets your specific requirements. Here are some key considerations to keep in mind:
Scalability: Ensure the tool can handle your projected growth and scale as your subscriber base expands.
Flexibility: Look for a tool that supports various pricing models, customizations, and the ability to handle complex subscription scenarios.
Integration: Consider the tool's compatibility with other systems, such as your CRM and accounting software, to ensure seamless data flow and process automation.
Security: Prioritize a tool that offers robust security measures to protect sensitive customer data and financial transactions.
Support: Evaluate the support services provided by the tool's vendor, including customer support channels and documentation available.
Integrations With Crm And Accounting Software
To optimize your subscription management processes, it's crucial to integrate your chosen subscription management tool with other systems you rely on, such as CRM and accounting software. Integration enables data synchronization and automation, reducing manual efforts and improving efficiency. Some popular CRM and accounting software integrations include:
CRM Integration: Connect your subscription management tool with your CRM, such as Salesforce or HubSpot, to align subscription data with customer profiles, track customer activities, and provide better customer service.
Accounting Software Integration: Integrate your subscription management tool with accounting software like QuickBooks or Xero to automate invoice generation, payment reconciliation, and financial reporting.
Case Studies Of Successful Implementation And Results
Real-life case studies can provide valuable insights into how businesses have effectively implemented SaaS subscription management tools and the results they have achieved. Here are a few examples:
Company A: Company A, a SaaS start-up, implemented a subscription management platform and experienced a 30% increase in subscription renewals due to streamlined billing processes and improved customer communication.
Company B: Company B, a growing SaaS enterprise, integrated their subscription management tool with their CRM, resulting in better customer data management, personalized offerings, and a 20% decrease in customer churn.
Company C: Company C, a subscription-based e-commerce business, integrated their subscription management tool with accounting software, automating their financial processes and reducing manual errors, enabling them to scale without constraints.
By understanding the available tools, considerations for choosing the right platform, the importance of integrations, and real-life success stories, you can make informed decisions and implement effective SaaS subscription management practices to drive business growth and customer satisfaction.
Best Practices For Saas Subscription Management
Effective Saas subscription management is crucial for the success of any software-as-a-service (SaaS) business. By implementing best practices for Saas subscription management, you can not only streamline your processes but also enhance customer satisfaction and retention. In this article, we will explore some key strategies that can help you optimize your Saas subscription management. Let's dive in!
When it comes to Saas subscription management, it is essential to set clear and transparent subscription terms and policies. This ensures that both you and your customers are on the same page, reducing the chances of misunderstandings or disputes. Some best practices for setting clear subscription terms and policies include:
Clearly stating the pricing structure, including any discounts or promotional offers.
Outlining the duration of the subscription and any automatic renewal terms.
Providing information about the cancellation process, including any applicable fees or conditions.
Explicitly stating the scope of the subscription and any limitations or restrictions.
By setting clear subscription terms and policies, you can establish a strong foundation for a smooth and satisfactory customer experience.
When customers sign up for your Saas product, they expect a seamless and user-friendly experience. To meet these expectations, it is essential to optimize your subscription management process. Here are some best practices for providing a seamless and user-friendly subscription experience:
Design an intuitive and easy-to-navigate subscription sign-up page.
Simplify the registration process by minimizing form fields and using pre-populated information whenever possible.
Offer multiple payment options to cater to different customer preferences.
Provide clear instructions and guidance throughout the subscription process, reducing the chances of customer confusion or frustration.
Regularly test and optimize your subscription flow to identify and address any barriers or bottlenecks.
By focusing on a user-centric approach, you can enhance the overall subscription experience and increase customer satisfaction.
Leveraging data and analytics to improve customer satisfaction
Data and analytics play a critical role in Saas subscription management. By leveraging the power of data, you can gain valuable insights into customer behavior and preferences, allowing you to tailor your offerings and improve customer satisfaction. Here's how you can effectively leverage data and analytics:
Implement a robust analytics system to track and analyze customer interactions and subscription metrics.
Monitor key performance indicators (KPIs) such as subscription conversion rates, churn rate, and customer lifetime value.
Segment your customer base to understand different user groups and their specific needs.
Use data to personalize the subscription experience, such as recommending relevant upgrades or add-ons.
By harnessing the insights provided by data and analytics, you can make data-driven decisions and continuously improve your Saas subscription management strategy.
Subscription management is an ongoing process that requires constant refinement and optimization. By continuously evaluating and improving your subscription management processes, you can ensure maximum efficiency and customer satisfaction. Here are some best practices for continuously refining and optimizing your subscription management:
Regularly review customer feedback and address any pain points or issues.
Streamline internal workflows and eliminate any unnecessary steps or bottlenecks.
Stay up-to-date with industry trends and implement new technologies or tools to enhance your subscription management capabilities.
Monitor industry benchmarks and compare your performance to identify areas for improvement.
Regularly communicate with your customers to keep them informed about any updates or changes to their subscription.
By adopting a proactive approach to refinement and optimization, you can ensure that your Saas subscription management processes are always aligned with industry best practices.
Frequently Asked Questions
What Is Saas Subscription Management?
SaaS subscription management is a system for managing software as a service subscriptions. It helps businesses automate and streamline the process of handling subscriptions, from sign-up to renewals and cancellations. This simplifies billing, tracks customer data, and ensures smooth customer experiences.
How Do Saas Companies Track Installments?
SaaS companies track installments through software systems that use payment gateways. They collect customer payment information securely and schedule recurring payments. This ensures reliable and automated tracking of installment payments for their customers.
Is Saas Always A Subscription Model?
SaaS is often a subscription model, but not always. Some SaaS providers offer alternative payment options like pay-as-you-go or per usage.
What Is A Subscription Management System?
A subscription management system is a software that helps businesses manage their subscription-based services. It keeps track of customer information, handles billing and payments, and allows businesses to track their subscription metrics. It simplifies the process of managing and maintaining subscriptions, making it easier for businesses to provide a seamless customer experience.
Conclusion
To sum up, Saas subscription management is a vital aspect of any business operating in the digital landscape. By effectively managing subscriptions, businesses can ensure smooth operations, increase customer satisfaction, and drive revenue growth. With the right tools and strategies in place, businesses can streamline processes, automate billing, and foster long-term customer relationships.
So, embrace the power of Saas subscription management and unlock the full potential of your business in the ever-evolving digital age.