Sensors in iot are devices that gather data from the physical environment and transmit it to the internet. They play a crucial role in collecting real-time information for various applications and enable the interconnectivity of devices.
By converting physical signals into digital data, sensors ensure efficient monitoring and automation in numerous fields such as healthcare, agriculture, transportation, and manufacturing. With their ability to detect and measure specific variables like temperature, humidity, pressure, motion, and light, sensors serve as the foundation for an extensive network of interconnected devices in the internet of things (iot) ecosystem.
Their widespread use facilitates the development of smart systems and enables data-driven decision-making to enhance efficiency and productivity across industries.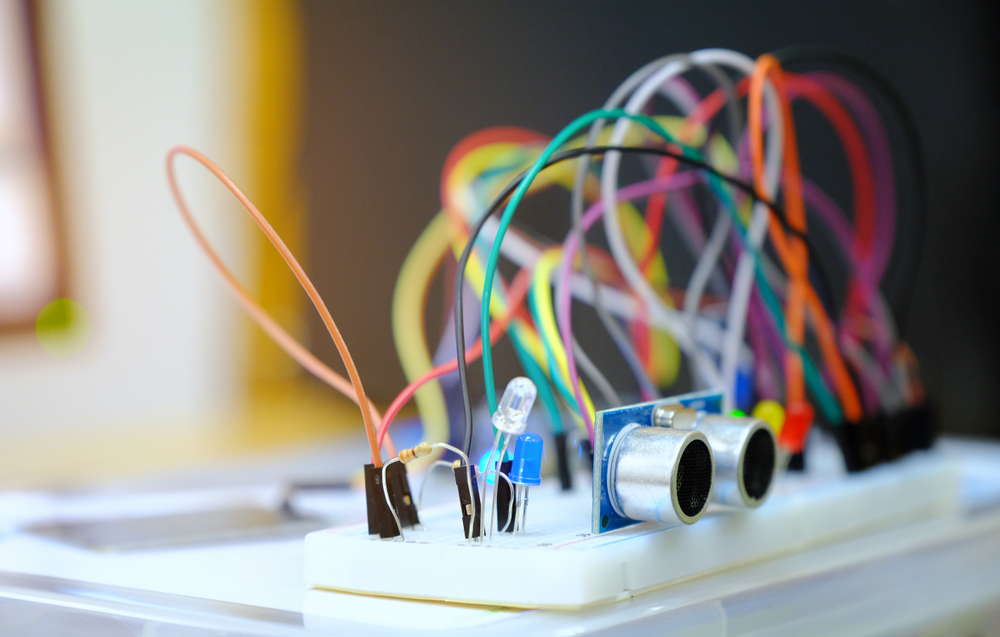 Credit: www.allerin.com
Understanding Sensors
Sensors in iot refer to devices that detect and measure physical changes or conditions. They play a crucial role in collecting data that helps in understanding the environment and making informed decisions. These sensors are an essential component of iot systems as they enable the transfer of real-time information.
With their ability to measure factors such as temperature, pressure, and light, sensors provide valuable insights into various processes and environments. By continuously monitoring and analyzing data, they facilitate efficient resource management, predictive maintenance, and enhanced automation. The importance of sensors lies in their ability to bridge the gap between physical and digital worlds, enabling the creation of connected, intelligent systems.
With advancements in sensor technology, the capabilities of iot devices continue to expand, leading to transformative changes in industries and our daily lives.
Types Of Sensors
Sensors in iot play a crucial role in collecting data for various applications. There are different types of sensors used in iot systems. Temperature sensors monitor changes in temperature. Pressure sensors measure pressure variations in the environment. Motion sensors detect movement within a specific area.
Light sensors determine the intensity of light in a given location. Humidity sensors measure the level of moisture in the air. Proximity sensors detect the presence or absence of an object near them. Gas sensors identify and measure the concentration of specific gases.
Accelerometer sensors measure acceleration and orientation. Magnetic sensors detect and measure the strength of magnetic fields. Infrared sensors detect objects based on their heat emission. These sensors are vital for capturing data and enabling smart functionality in iot devices.
Working Principles Of Sensors
Sensors in iot play a crucial role in detecting and responding to changes. They rely on different technologies to perform their functions. Sensing elements within sensors have specific functions that enable them to collect data from the environment. Once the data is collected, it undergoes signal processing to extract valuable insights.
These insights are then used to trigger actions or provide feedback in various iot applications. By understanding the working principles of sensors, we can appreciate how they contribute to the overall functionality of iot systems. Whether it is monitoring temperature, detecting motion, or measuring light levels, sensors are at the core of data collection in iot devices.
Their accurate and timely detection capabilities make them essential components in the vast and interconnected world of iot.
Sensor Applications In Iot
Sensors in iot have various applications, including smart homes and home automation, industrial automation and control, environmental monitoring, healthcare and wearable devices, smart cities and infrastructure, agriculture and farming, and transportation and logistics. These sensors play a crucial role in gathering data from the physical world, transmitting it to iot devices, and enabling remote monitoring and control.
In smart homes, for instance, sensors can detect movement, temperature, and light, allowing homeowners to automate their systems for increased comfort and energy efficiency. In industries, sensors monitor and control equipment, optimizing production processes and preventing accidents. Environmental monitoring sensors track air quality, water levels, and weather conditions.
Healthcare sensors are used in wearable devices for tracking vital signs and enhancing patient care. In smart cities, sensors manage traffic flow, monitor infrastructure, and improve urban planning. Sensors in agriculture help farmers monitor soil moisture, temperature, and crop health.
And in transportation and logistics, sensors enable tracking of goods, fleet management, and predictive maintenance. These sensor applications in iot are revolutionizing various industries, making our lives more convenient and efficient.
Challenges And Limitations Of Iot Sensors
Iot sensors face challenges and limitations in various aspects. One key concern is power consumption, as these sensors often rely on batteries or limited power sources. Another issue is data security and privacy, as the increasing amount of data collected by sensors poses a risk.
Sensor accuracy and reliability are vital for effective iot applications, but they can be affected by environmental factors or technical limitations. Cost implications also need to be considered, as implementing and maintaining a large number of sensors can be expensive.
Furthermore, compatibility and interoperability between different sensor types and platforms can be a significant challenge. Overcoming these obstacles is crucial for the successful integration and deployment of iot sensors in various industries and applications.
Future Trends In Iot Sensors
Sensors play a crucial role in the internet of things (iot) ecosystem. The future trends in iot sensors revolve around miniaturization and integration, allowing for smaller and more versatile devices. Advancements in sensor technologies have led to improved accuracy and efficiency.
Edge computing and sensor networks enable real-time data processing and reduced latency. Artificial intelligence and machine learning techniques are being applied to iot sensors, enabling predictive analytics and smarter decision-making. The concept of internet of everything (ioe) brings together various devices and systems, which is facilitated by sensor fusion.
The integration of different types of sensors creates a more comprehensive view of the surrounding environment, enhancing the capabilities of iot applications. As the iot industry continues to evolve, sensors will continue to drive innovation and shape the future of connected devices.
Frequently Asked Questions Of What Are Sensors In Iot?
What Is A Sensor In Iot?
A sensor in iot is a device that collects data from the physical world and sends it to a network or system. It captures information about temperature, pressure, motion, and more.
How Do Sensors Work In Iot?
Sensors in iot work by detecting changes in their environment and converting them into electrical signals. These signals are then processed and transmitted to a central system for further analysis and action.
What Are The Types Of Sensors Used In Iot?
There are various types of sensors used in iot, including temperature sensors, humidity sensors, motion sensors, proximity sensors, and light sensors. Each type has its own unique functionality and purpose.
What Are The Benefits Of Using Sensors In Iot?
Using sensors in iot offers numerous benefits, such as real-time data collection, improved accuracy, automation, cost savings, enhanced productivity, and the ability to make data-driven decisions for better efficiency and performance.
Conclusion
Sensors play a crucial role in the world of iot, enabling the collection and transmission of valuable data that drive smarter decision-making processes. With the ability to sense and measure various environmental parameters, these tiny devices act as the eyes and ears of iot systems.
From temperature and humidity to light and motion, sensors provide real-time insights into the physical world, allowing for optimized resource utilization, enhanced automation, and improved operational efficiency. Moreover, their integration with wireless networks and cloud platforms ensures seamless connectivity and data accessibility, offering endless possibilities for innovative applications across industries.
As iot continues to revolutionize our lives, sensors will remain at the heart of this technological transformation, paving the way for smarter cities, efficient industrial processes, and improved quality of life. With ongoing advancements and miniaturization, the future holds limitless potential for sensor technology, promising a connected world like never before.
Embrace the power of sensors, and unlock the full potential of iot.