Welcome to the ultimate showdown: smartphones versus feature phones! 📱💥 In this digital smackdown, we'll compare these two types of mobile devices to help you determine which one is the champ for your needs. So, buckle up, grab your favorite snack, and let's dive right into the ring!
Smartphones are the heavyweight contenders of the mobile world. With their advanced features, sleek designs, and endless possibilities, they offer a universe of convenience at your fingertips. From high-quality cameras that turn every moment into a masterpiece to powerful processors that handle any task with ease, smartphones are like a pocket-sized supercomputer.
On the other hand, we have feature phones, the underdogs of the match. These devices may not have all the fancy bells and whistles of smartphones, but they have a few tricks up their sleeves. Feature phones are known for their simplicity and reliability. With long battery lives and basic communication functions, they excel at one thing: making phone calls. But don't be fooled by their simplicity; they can still surprise you with their durability and affordability.
Now that we've introduced our contenders, it's time to explore the battle between smartphones and feature phones in more detail. Get ready for a clash of titans as we delve into their strengths, weaknesses, and use cases. If you're undecided about which side to choose, we've got your back. So, let's get this showdown started and find out which mobile device will be crowned the king of the ring! 👑📲
Wondering about the differences between smartphones and feature phones? Let's compare their features:
| | | |
| --- | --- | --- |
| Features | Smartphones | Feature Phones |
| Internet connectivity | ✔️ | ❌ |
| App support | ✔️ | ❌ |
| Touchscreen | ✔️ | ❌ |
| Operating system | Various options (iOS, Android, etc.) | Basic proprietary OS |
| Camera quality | Higher resolution and advanced features | Lower resolution and basic features |
As you can see, smartphones offer more advanced features like internet connectivity, app support, touchscreen, and higher camera quality. Feature phones, on the other hand, have a basic proprietary operating system and lack these advanced features. Consider your needs and preferences to choose the right device for you!
Key Takeaways: Smartphones vs Feature Phones
Smartphones have advanced features and capabilities, while feature phones have basic functionality.
Smartphones allow users to access the internet, use apps, and perform various tasks, while feature phones mainly focus on calling and texting.
Smartphones have larger screens, better cameras, and more storage capacity compared to feature phones.
Smartphones offer a wide range of apps and games, providing entertainment and productivity options, while feature phones have limited app availability.
Smartphones are generally more expensive than feature phones, but they offer a higher level of functionality and versatility.
In summary, smartphones are powerful devices that offer advanced features, internet access, and a wide range of apps and games. On the other hand, feature phones are simpler devices that focus on basic calling and texting functions. While smartphones provide more functionality and options, they also come at a higher cost compared to feature phones.
Comparing Smartphones vs Feature Phones
Smartphones and feature phones are both types of mobile phones, but they differ significantly in terms of functionality and features. In this article, we will explore the key differences between smartphones and feature phones, so you can make an informed decision about which type of phone is best suited to your needs.
Overview of Smartphones
Smartphones have revolutionized the way we communicate and interact with the world. These devices are essentially pocket-sized computers that allow us to make phone calls, send messages, access the internet, take photos, play games, and so much more. Smartphones run on operating systems like iOS (iPhone) or Android (Samsung, Google Pixel, etc.), and they offer a wide range of apps and features that can be customized to suit individual preferences.
Overview of Feature Phones
Feature phones, on the other hand, are more basic in nature and provide a limited set of features. They are often referred to as "dumb" phones because they lack the advanced capabilities of smartphones. Feature phones typically have physical keyboards, smaller screens, and limited internet access. They are primarily designed for making calls, sending text messages, and basic tasks like setting alarms or browsing simple websites.
Key Features Compared
Now let's dive into the key features that differentiate smartphones from feature phones.
1. Display and Touchscreen Capability
Smartphones are known for their large, high-resolution screens and touchscreen capabilities. This allows users to interact with the device and its apps using gestures like tapping, swiping, and pinching. On the other hand, feature phones usually have smaller screens and may not have touchscreens at all. Instead, they rely on physical buttons for navigation.
2. Internet Connectivity
One of the most significant differences between smartphones and feature phones is internet connectivity. Smartphones provide seamless access to the internet via Wi-Fi or cellular data connections. This allows users to browse the web, use social media apps, stream videos, and download files. Feature phones, on the other hand, usually have limited internet access, and web browsing is often slow and restricted to basic HTML websites.
3. App Ecosystem
Smartphones have access to a vast app ecosystem, with millions of applications available for download from app stores. These apps cover a wide range of categories such as social media, entertainment, productivity, gaming, and more. Feature phones, on the other hand, have a limited app selection, and the apps available are often pre-installed on the device.
4. Camera Quality
Smartphones are renowned for their high-quality cameras, which have evolved to rival standalone digital cameras. They offer advanced features like image stabilization, high-resolution sensors, and manual controls. Feature phones, on the other hand, generally have lower-quality cameras with fewer features. They are suitable for basic photography needs but may not deliver the same level of image quality as smartphones.
5. Multimedia Capabilities
Smartphones excel in multimedia capabilities, allowing users to listen to music, watch videos, and view photos in high quality. With access to streaming services and storage options, smartphones provide a comprehensive multimedia experience. Feature phones, on the other hand, have limited multimedia functionality and may only support basic audio and video playback.
User Experience
When it comes to user experience, smartphones offer a more seamless and intuitive interface. The touchscreen and advanced operating systems make navigation and interaction easy for users of all ages. The app ecosystem adds to the overall user experience, providing a wide range of options to personalize the device. Feature phones, on the other hand, have a simpler user interface and may require more effort to perform certain tasks.
Pros and Cons
Let's take a closer look at the pros and cons of both smartphones and feature phones:
Smartphones:
Pros:
– Access to a wide range of apps and features
– High-quality cameras with advanced functionality
– Seamless internet connectivity and browsing experience
– Multimedia capabilities for music, videos, and photos
– Customizable interface and user experience
Cons:
– Higher cost compared to feature phones
– Frequent software updates and potential performance issues
– More fragile and prone to damage
…
Frequently Asked Questions
Are smartphones better than feature phones? What are the differences between the two?
1. What is the main difference between smartphones and feature phones?
Smartphones and feature phones differ in terms of functionality and capabilities. While both can make calls and send text messages, smartphones offer advanced features such as internet access, app support, and multimedia capabilities. Feature phones, on the other hand, are more basic and focused on essential communication functions.
Smartphones offer a wide range of applications that can be downloaded and customized to suit individual needs. They have larger displays, touchscreens, and more powerful processors. Feature phones, on the other hand, have a simpler interface, smaller screens, physical keypads, and limited app support.
2. Why would someone choose a feature phone over a smartphone?
There are a few reasons why someone might choose a feature phone over a smartphone. Feature phones are often more affordable, making them a budget-friendly choice for individuals who primarily need a device for basic communication. Additionally, feature phones tend to have longer battery life compared to smartphones, which can be beneficial for those who require a device with extended battery longevity.
Furthermore, some individuals simply prefer the simplicity and ease-of-use of feature phones. They may find smartphones overwhelming with their multitude of features and settings. Feature phones provide a straightforward experience focused on essential functions without the distractions of apps and constant connectivity.
3. Why are smartphones so popular compared to feature phones?
Smartphones have gained immense popularity due to the wide range of features they offer. Apart from basic communication, smartphones provide access to the internet, social media platforms, email, and a plethora of applications that cater to various interests and needs. They also have high-resolution cameras, advanced navigation systems, and the ability to store and play music, videos, and games.
Additionally, smartphones are known for their versatility and convenience. With a smartphone, you can perform a multitude of tasks seamlessly, from checking emails to streaming videos and even managing your finances. Their interactive touchscreens and user-friendly interfaces have made them an integral part of our modern lives.
4. What are the advantages of using a smartphone over a feature phone?
Using a smartphone brings several advantages. With internet access, you can stay connected, browse the web, and access an unlimited amount of information wherever you are. Smartphones also offer a wide variety of apps that can enhance productivity, entertainment, and personal development.
Moreover, smartphones have become more than just communication devices; they serve as cameras, digital wallets, fitness trackers, and more. They provide a seamless integration of multiple functions into one portable device. The ability to customize smartphones through software updates and personalization options is another advantage that gives users a sense of control over their devices.
5. What factors should one consider when choosing between a smartphone and a feature phone?
When deciding between a smartphone and a feature phone, several factors should be considered. First, assess your needs and how you plan to use the device. If you require advanced features, access to various apps, and a seamless internet experience, a smartphone is the better option. On the other hand, if basic communication is your priority and you prefer a more straightforward device, a feature phone might be sufficient.
It's also important to consider budget, as smartphones generally have a higher price tag compared to feature phones. Battery life is another consideration – if you need a device that can last a long time without charging, feature phones often have better battery longevity. Lastly, choose a device that suits your technological comfort level. Smartphones can be overwhelming for individuals who are not accustomed to the complexities of modern mobile technology.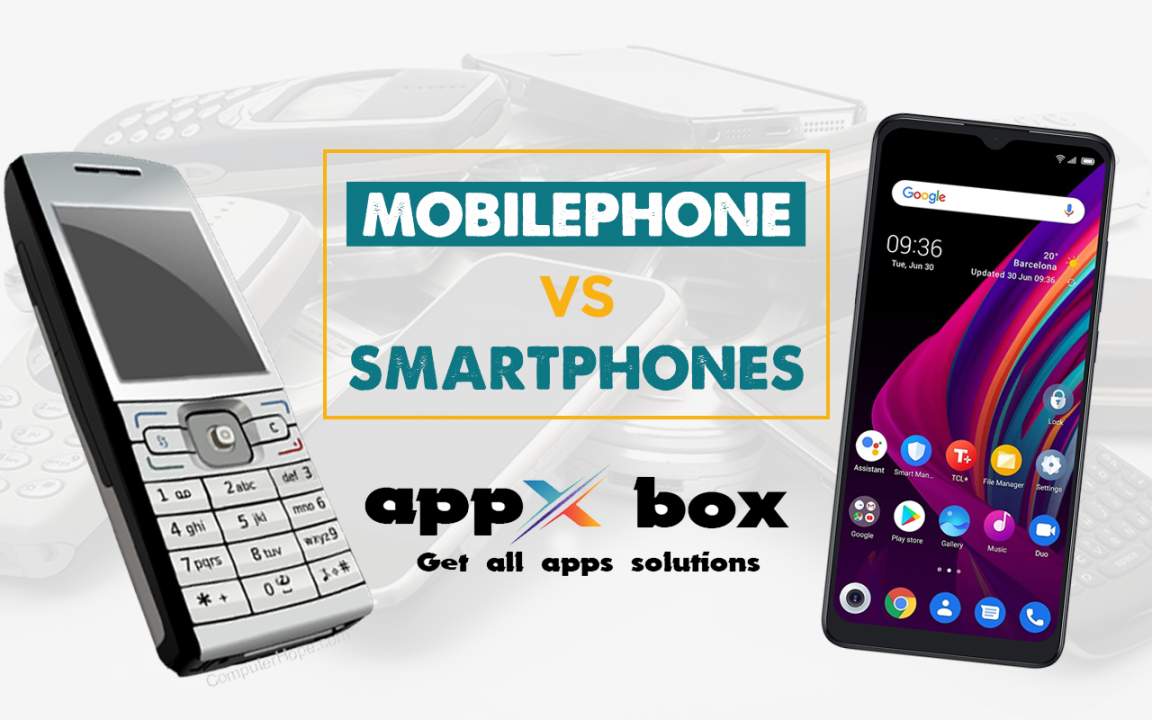 Are Dumbphones the Smarter Choice? | Dumbphones vs Smartphones | Vantage with Palki Sharma
Summary
So, after learning about smartphones and feature phones, here's what we found out:
Smartphones are like mini computers that can do so much more than just make calls and send messages. With a smartphone, you can browse the internet, play games, take amazing photos, and even use cool apps. It's like having a world of information and entertainment right at your fingertips.
On the other hand, feature phones are more basic and simple. They focus on the essentials like calling and texting, without all the fancy features of a smartphone. Feature phones are great if you're looking for a reliable and affordable way to stay connected, without all the distractions that come with a smartphone.
So, whether you choose a smartphone or a feature phone, it all comes down to what you need and what you're comfortable with. Smartphones offer a wide range of features and possibilities, but they can also be more expensive and require more responsibility. Feature phones, on the other hand, are more straightforward and easier to handle, but they might not have all the bells and whistles.
In the end, the choice is yours. Whatever phone you choose, just remember to use it responsibly and enjoy all the amazing things it can do!