To use social media to make a difference in the world, create compelling content that inspires your audience to take action. In today's digital age, social media platforms have become powerful tools for creating social impact.
With billions of people using social media, your message has the potential to reach a vast audience. However, just having a social media presence is not enough to make a difference. You need to create content that resonates with your audience and inspires them to take action.
This can include sharing information about important causes, organizing donations, starting a petition, or just using your platform to raise awareness. In the following paragraphs, we will explore some effective strategies for using social media to make a positive impact on the world.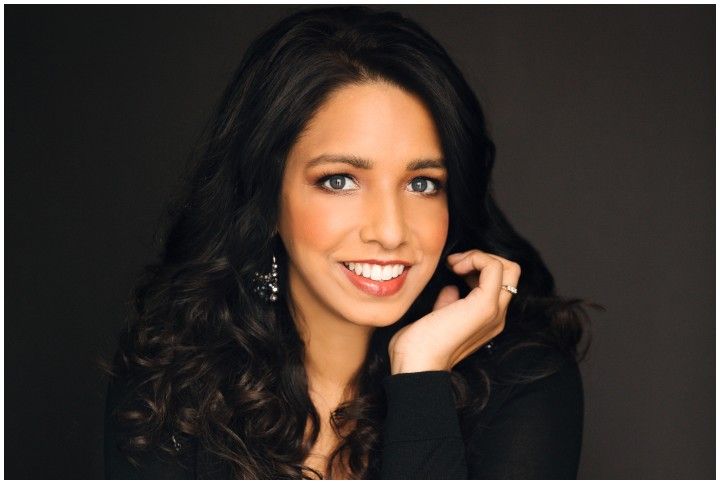 Credit: www.missmalini.com
Introduction To The Power Of Social Media
The Potential Of Social Media To Create Positive Changes In The World
Social media platforms have an extensive reach, with millions of users accessing them every day. Social media provides an excellent opportunity to make a difference, creating waves of change that can be felt globally. By harnessing its power, users can drive conversations, mobilize communities and encourage collective action towards positive change.
Here are some ways in which social media can create a meaningful impact on the world:
Building communities – social media platforms provide a space for people to come together and connect over shared interests and causes. By bringing together like-minded individuals, users can build strong communities that support each other and work towards common goals.
Raising awareness – social media campaigns can help to raise awareness about social, economic, and environmental issues. By sharing information, images, statistics, and videos with their social networks, users can draw attention to issues that may have otherwise gone unnoticed.
Influencing public opinion – social media can be a powerful tool to shape public opinion and sway governments and institutions. By amplifying voices and opinions, social media can influence public debates and drive change.
Call to action – social media campaigns can be used to mobilize people to take specific actions, such as signing petitions, participating in marches and rallies, or contacting their elected officials. By giving people an actionable way to make a difference, social media campaigns can drive collective action towards positive change.
class="wp-block-heading">How Social Media Platforms Can Amplify Your Message
Social media platforms are designed to amplify messages, making it easier for users to reach a larger audience. Through social media, users can connect with people beyond their immediate circle, including friends, family, colleagues, and followers. Social media's significant reach creates a domino effect, with messages spreading quickly and efficiently across multiple platforms.
Here are some ways in which social media platforms can amplify your message:
Hashtag campaigns – hashtag campaigns are one of the most potent tools used on social media platforms to amplify messages. By creating a relevant hashtag, users can unite conversations around an issue, making it more discoverable and driving it to the top of trending topics.
Social media ads – social media ads enable users to reach specific audiences with tailored messaging. By using targeted ads, users can reach people based on their location, age, interests, and online behavior.
Collaboration and partnerships – teaming up with like-minded individuals, organizations, and businesses can help to amplify the impact of your message. By partnering with people who share your values, you can reach their audiences and networks, introducing your message to new communities.
Demonstrating The Impact Social Media Campaigns Have Made In The Past
Numerous social media campaigns have made a significant impact on society, bringing about change in different areas such as activism, politics, environmental issues, and social justice. Here are some examples of impactful social media campaigns:
#metoo – the #metoo movement is a social media campaign that originated in 2017, encouraging people to speak out about their experiences of sexual harassment and assault. The hashtag virally spread across social media platforms, shining a light on gender-based violence and bringing much-needed awareness to the issue.
Black lives matter – black lives matter started as a hashtag in response to the shooting of trayvon martin in 2013 and has become a global movement to fight against racial injustice and police brutality towards black people. The hashtag campaign gained momentum and raised awareness over seven years, leading to political reforms, police defunding, and widespread awareness of systemic racism.
Climate strike – greta thunberg started a viral social media campaign urging young people to strike from school to demand more action on climate change. This campaign led to thousands of students worldwide taking to the streets, bringing attention to the urgent need for climate action.
These social media campaigns show the tremendous power of social media when used for positive change. By tapping into the significant reach of social media platforms and using it to drive collective action, users can truly make a difference in the world.
class="wp-block-heading">Developing A Strategy For Creating Change
Your desire to make a difference in the world through social media use is admirable. However, creating meaningful change requires more than just a good heart and a platform. Developing a strategy helps you to ensure that your effort translates into a tangible impact for the cause you support.
Identifying Your Target Audience And Their Values
Identifying your target audience is crucial to the success of your social media campaign. You need to understand the demographics and interests of the people you want to reach and the values that motivate them. This allows you to tailor your messaging in a way that resonates with them.
Bullet points:
Research your target audience's age, gender, location, income, education, and occupation.
Identifying your target audience's values can be challenging. Work with specialized researchers to determine their values or use a social media analytical tool to generate actionable intelligence.
Understand their challenges and what they care about to connect their struggles with your solutions.
Planning A Messaging Strategy That Speaks To Your Target Audience
For your social media campaign to influence and change your target audience, you must have a messaging strategy. Using the profile of your target audience, you can create messaging that resonates with them and encourages them to act.
Bullet points:
Create key messages that align with your target audience's values.
Focus on what you want to achieve, such as awareness, fundraising, advocacy, or direct action.
Use a language that speaks to them, using words and phrases they use and understand.
Leverage informal tone and humor to make your messaging memorable, if possible.
Use images to further evoke emotions and help your audience understand your message.
Understanding The Importance Of Brevity And Clarity In Messaging
Effective messaging requires brevity and clarity. With the vast information available on social media, people's attention span is low. Therefore, you must keep your messaging concise and clear to induce and maintain their interest.
Bullet points:
Be brief and concise with your messaging. Limit your characters on twitter or facebook.
Use simple words, avoiding jargon or technical language.
Follow a logical flow, using headings and subheadings.
Prioritize your message's most essential aspect and communicate it in the first passage.
Use bullet points to break down complex ideas.
Developing a strategy for creating change through social media requires a commitment to carefully researching your target audience, creating messaging that resonates with them, and ensuring that it is concise and clear. With a well-crafted plan, your voice can inspire meaningful and tangible change.
Crafting A Powerful Message
Social media has opened doors for individuals and organizations to connect with the world and make a difference. However, it takes more than just posting content on social media to create a positive impact. Crafting a powerful message can help you not only get your point across but also persuade your audience to take action.
Here are some tips to help you craft an impactful message:
Crafting Messages That Inspire Action
Know your audience: It's important to understand your target audience's values, interests, and needs to create a message that resonates with them.
Use emotional appeal: Emotions can heavily influence people's decision-making processes. Use powerful and relatable emotions in your message to inspire action.
Keep it simple: The more concise and straightforward the message, the more memorable it will be. A simple message can help people retain and remember the information.
Use a call-to-action: Encourage your audience to take action by using a strong call-to-action. Make sure it's achievable and clear.
Tips For Creating Shareable Content
Use visuals: Visuals, such as images, videos and infographics can increase engagement and the likelihood of your message being shared.
Leverage trends: Keep up with trending topics and hashtags to stay relevant, and include them in your message to reach a broader audience.
Be relatable: Create content that people can relate to, and that can help drive connection and engagement.
Make it unique: Stand out from the crowd by creating unique content that's not readily available.
The Psychology Of Virality And How To Use It For Your Cause
Emphasize the value: People are more likely to share content that they see as valuable and useful. Ensure your message offers real value to your audience to increase the likelihood of it going viral.
Trigger emotions: Positive emotions such as joy, awe, and amusement can help trigger social sharing.
Create social proof: People tend to follow the crowd. Create a sense of social proof around your content to increase its credibility and influence.
Timing is everything: Understand when your audience is most active to make sure your message is seen and shared.
By using these tips, you can craft a powerful message that inspires action, creates engagement, and helps you make a positive difference in the world.
Amplifying Your Message With Social Media
The power of social media to affect change cannot be overstated. With so many active users on different social media platforms, social media becomes an excellent tool to reach out to people and create a massive impact. Here's how to amplify your message with social media.
Creating Engaging Content On Various Platforms (Twitter, Facebook, Linkedin, Instagram, Etc.)
Creating content that resonates with your audience on different social media platforms is essential. How can you achieve that?
Determine which platforms resonate with your audience
Create content that aligns with your brand voice and values
Use images, videos, and other visual elements that catch the audience's attention
Use relevant hashtags to make your content more discoverable
Best Practices For Reaching A Wider Audience
The primary goal of using social media to make a difference is reaching as many people as possible. Here are some best practices to help you reach a wider audience:
Post regularly, but don't overdo it
Share user-generated content
Interact with your followers and other users on the platform
Use paid advertisement options to promote your message
Cross-promote across different social media platforms
The Role Of Influencers And How To Work With Them
Influencer marketing can be an effective way of amplifying your message on social media. Here are some key things to keep in mind when working with influencers:
Choose an influencer who aligns with your brand values
Ensure that you provide clear instructions on what you want the influencer to do
Be upfront about compensation
Monitor the influencer's content to ensure that it aligns with your message and values
Remember that the effectiveness of your message on social media depends on how well you connect with your audience. Use these tips to create engaging content, reach a wider audience, and work with influencers to amplify your message and make a significant impact in the world.
Frequently Asked Questions On How Do I Use Social Media To Make A Difference In The World?
How Can Social Media Be Used To Make A Difference?
Social media can be used to raise awareness, fundraise, and promote causes to a wide audience.
What Are Some Examples Of Social Media Influencing The World?
Social media has influenced politics, sparked social movements, and changed consumer behavior.
How Can I Use My Personal Social Media Account To Make A Difference?
Share information and posts about important causes, donate or fundraise, and educate your followers.
How Can Businesses Use Social Media To Make A Difference?
Use their platform to promote social responsibility, partner with non-profits, and donate to causes.
What Are Some Ways To Avoid Spreading False Information On Social Media?
Verify the source before sharing, fact-check information, and avoid sharing sensationalized or emotional content.
Conclusion
Social media has revolutionized the way we connect and communicate with others. As we have seen, it has the power to bring people together and create positive change in the world. By utilizing this powerful tool, you can help raise awareness about important issues, connect with like-minded individuals, and even fundraise for important causes.
However, it is important to approach social media with intentionality and thoughtfulness, ensuring that your message is clear and concise. Remember to use social media responsibly, staying informed about the impact of your posts and engaging in respectful dialogue with others.
With the right approach, social media can serve as a powerful platform for making a difference in the world and connecting with communities of change-makers who share your vision. Take action today and start making a difference!