To become a digital freelancer, you need to follow these steps: identify your skills, create an online presence, build a portfolio, and market yourself effectively. Now, let's explore these steps in more detail.
In today's highly digital world, freelancing has become an attractive career option for many professionals. With the freedom to choose your own projects and work remotely, being a digital freelancer can offer a flexible and fulfilling lifestyle. However, to succeed in this competitive field, it's essential to know the right steps to take.
This article will provide a concise guide on how to become a successful digital freelancer, covering everything from identifying your skills to building an online portfolio and effectively marketing yourself. So, if you're ready to embark on your freelancing journey, let's dive into the steps that will help you achieve your goals.
Why Choose To Become A Digital Freelancer?
Discover the benefits of becoming a digital freelancer and take control of your career. Learn the essential steps to becoming a successful digital freelancer.
Why Choose To Become A Digital Freelancer?
Flexibility of working hours and location:
Work on your own terms: As a digital freelancer, you have the freedom to choose when and where you work. Whether you're a night owl or an early riser, you can customize your work schedule to suit your productivity peaks.
Say goodbye to commuting: No more wasting valuable time stuck in traffic or enduring crowded public transportation. Working as a digital freelancer allows you to skip the daily commute and work from the comfort of your own home or any location of your choice.
Balance work and life: Being a digital freelancer provides the opportunity to achieve a better work-life balance. You have the flexibility to allocate time for family, hobbies, and personal commitments without sacrificing your professional goals.
Expanding job opportunities in the digital age:
Growing demand for digital skills: With the increasing digitization of businesses, there is a high demand for professionals with digital skills. By becoming a digital freelancer, you open yourself up to a wide range of job opportunities in various industries.
Access to global markets: The digital world offers boundless opportunities to work with clients from around the globe. As a digital freelancer, you can tap into international markets and collaborate with clients from different cultures and backgrounds.
Diverse skill set: Digital freelancing allows you to develop and showcase a diverse skill set. From content writing to web development, digital marketing to graphic design, you can explore different areas of expertise and expand your professional horizons.
So, if you value flexibility, enjoy the freedom to work from anywhere, and want to tap into the expanding job opportunities in the digital age, becoming a digital freelancer might just be the right choice for you. Embrace the freedom, explore diverse opportunities, and embark on an exciting freelance journey.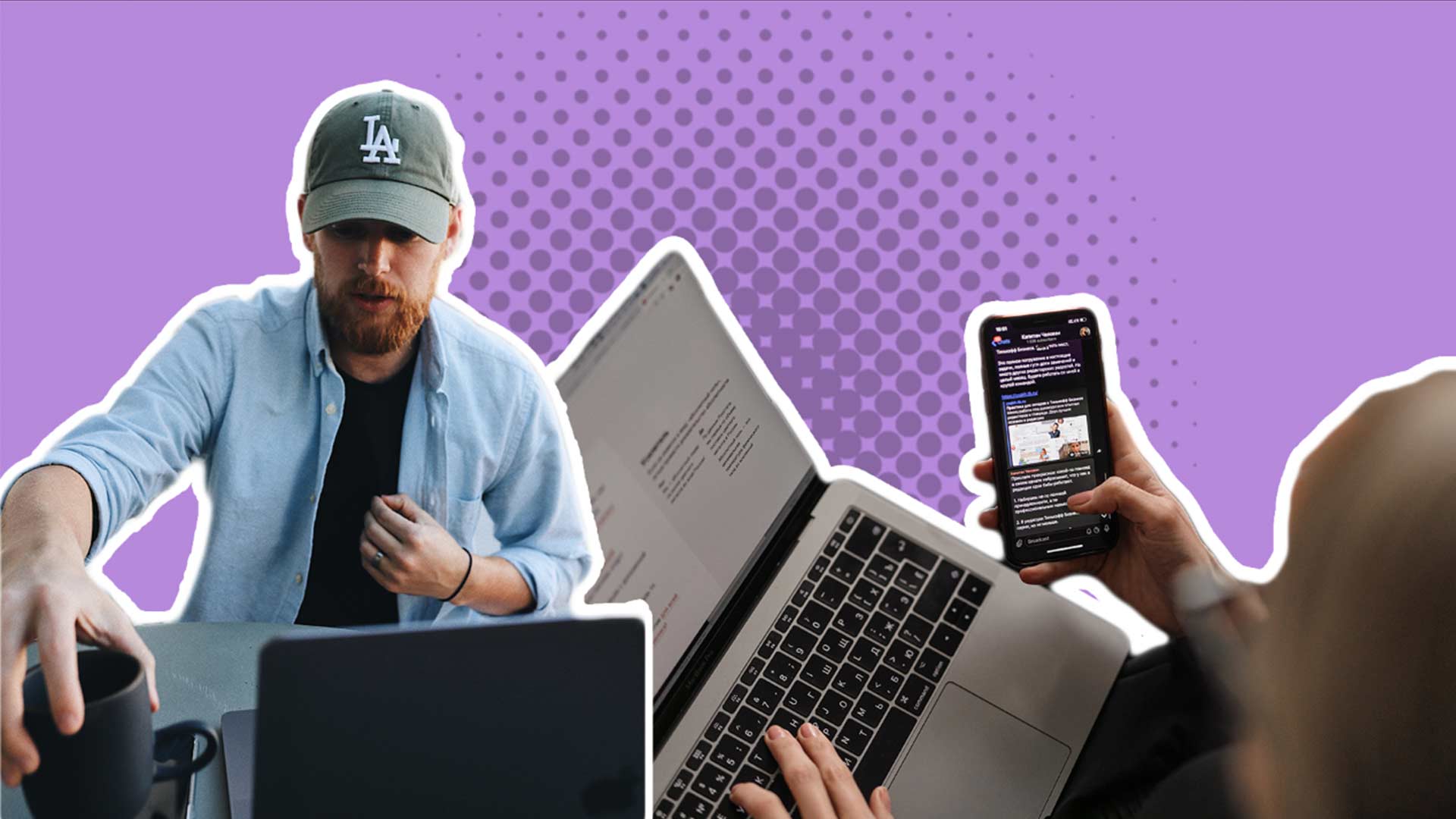 Credit: acadium.com
12 Steps To Start Your Digital Freelancing Journey
In today's dynamic job landscape, freelancing has emerged as a popular and flexible career choice for many professionals. The digital era has opened up a vast array of opportunities, enabling individuals to offer their skills and expertise to clients worldwide. Becoming a successful digital freelancer requires more than just a laptop and an internet connection—it demands a strategic approach, dedication, and a commitment to delivering high-quality work. In this guide, we'll explore the essential steps to help you embark on your journey towards becoming a digital freelancer who thrives in the competitive online marketplace.
1. Create an Online Portfolio
Your online portfolio is your digital showcase, and it's crucial for attracting potential clients. It's essentially a collection of your best work, demonstrating your skills and expertise in your chosen field. Whether you're a writer, graphic designer, web developer, or any other type of freelancer, your portfolio should reflect the quality and diversity of your work.
Consider organizing your portfolio by categories, such as writing samples, design projects, or coding examples. Include detailed descriptions of each project, explaining your role, the challenges you faced, and the solutions you provided. Don't forget to highlight any positive outcomes or feedback from clients.
Use professional platforms like Behance, Dribbble, or a personal website to host your portfolio. Ensure that it's visually appealing, easy to navigate, and mobile-responsive. Regularly update your portfolio with your latest and best work to keep it fresh and relevant.
2. Use Freelancing Platforms
Freelancing platforms like Upwork, Freelancer, and Fiverr are powerful tools for finding freelance opportunities. To get started, you'll need to create a compelling profile that showcases your skills, experiences, and achievements. Craft a professional, engaging bio that not only highlights your expertise but also conveys your dedication to client satisfaction.
As you browse through projects on these platforms, carefully read the project descriptions and client requirements. Tailor your proposals to each job by explaining how your skills and experience align with the project's needs. Be concise, professional, and specific in your proposals.
Building a strong reputation on these platforms takes time. Start with smaller projects to accumulate positive reviews and ratings, which will make you more attractive to potential clients. As you gain experience and positive feedback, you can gradually increase your rates and bid on larger, higher-paying projects.
Remember that competition on these platforms can be fierce, so make your profile and proposals stand out with a unique selling proposition (USP) that highlights what sets you apart from other freelancers.
3. Networking
Networking plays a vital role in the freelancing world. It involves connecting with other professionals, both online and offline, to expand your opportunities and client base. Building a strong professional network can significantly impact your freelancing career.
Attend industry events, conferences, and meetups related to your field. These gatherings provide valuable opportunities to meet potential clients, collaborators, and industry peers. Be prepared to introduce yourself and your services succinctly.
Online networking through platforms like LinkedIn, industry-specific forums, and social media is equally essential. Join relevant groups and engage in discussions, share your knowledge, and connect with professionals in your niche. LinkedIn is particularly powerful for building a professional network; ensure your profile is complete and up-to-date.
When networking, focus on building genuine relationships rather than immediately pitching your services. Offer help, share insights, and contribute to discussions. Over time, these connections may lead to referrals or freelance opportunities.
4. Build a Social Media Presence
In the digital age, establishing a robust social media presence can significantly impact your ability to attract clients. It's a way to showcase your expertise, connect with potential clients, and stay top-of-mind in your industry.
Start by selecting the social media platforms most relevant to your niche and target audience. For professional freelancers, LinkedIn is almost indispensable. It's a platform where you can share your work, connect with potential clients, and join industry-specific groups.
Consistency is key when building your social media presence. Regularly share valuable content related to your field. This can include articles, infographics, case studies, or even snippets of your work. Engage with your followers by responding to comments and participating in discussions.
Use relevant hashtags to increase the discoverability of your content. Additionally, consider paid advertising on platforms like Facebook and Instagram to target specific audiences interested in your services.
Be mindful of maintaining a professional and cohesive online image. Use a professional headshot, complete your profiles with relevant information, and ensure your posts align with your personal brand as a freelancer.
5. Master the Art of Cold Pitching
Cold pitching involves reaching out to potential clients who may not be actively seeking freelancers. It's an effective way to proactively generate freelance opportunities, but it requires careful planning and research.
Start by identifying businesses or individuals who could benefit from your services. Research their needs, challenges, and current strategies. Understand their industry and competition to tailor your pitch effectively.
Craft personalized and compelling cold pitches. Begin with a concise introduction that highlights your skills and expertise. Then, explain how your services can solve their specific problems or improve their business. Be clear, concise, and confident in your pitch.
Send your pitches via email or through professional networking platforms like LinkedIn. Follow up politely if you don't receive an immediate response. Persistence can pay off, but always respect their preferences if they decline your offer.
Remember that cold pitching is a numbers game; not every pitch will lead to a project. However, a well-crafted pitch sent to the right prospect can result in a long-term client relationship.
6. Invest in Online Ads
If you have a budget to invest in your freelancing business, online advertising can be a powerful tool to attract clients. Platforms like Google Ads and Facebook Ads allow you to target specific audiences and reach potential clients directly.
Start by defining your advertising goals. Do you want to generate leads, increase brand awareness, or promote a specific service? Knowing your objectives will help you create effective ad campaigns.
Conduct keyword research to identify relevant search terms or interests that potential clients may use when looking for services like yours. Use these keywords to optimize your ad campaigns.
Set a budget that aligns with your financial resources and goals. Online advertising can be cost-effective, especially when compared to traditional advertising methods. Experiment with different ad formats, visuals, and ad copy to find what resonates most with your target audience.
Monitor the performance of your ads regularly. Most advertising platforms provide detailed analytics to help you track the success of your campaigns. Adjust your strategies based on the data to optimize your return on investment (ROI).
7. Ask for Referrals
Building a freelance business often relies on word-of-mouth and referrals. Once you've successfully completed projects for clients, don't hesitate to ask them for referrals. Satisfied clients are typically more than willing to recommend your services to others.
When requesting referrals, be courteous and make it as easy as possible for your clients to help you. You can say something like, "I'm glad you're pleased with my work. If you know of anyone else who might benefit from my services, I'd appreciate it if you could pass my name along."
Consider offering an incentive for successful referrals. This could be a discount on their next project or a small gift as a token of appreciation. Such incentives can encourage clients to actively promote your freelancing services.
Additionally, you can create a referral program where clients receive rewards for referring new business to you. This structured approach can motivate clients to refer you to their contacts regularly.
8. Provide Consistently High-Quality Work
One of the most effective ways to secure repeat business and positive reviews is by consistently delivering high-quality work. Your reputation as a freelancer largely depends on the quality of your output.
Always strive for excellence in your projects. Pay attention to detail, meet deadlines, and exceed client expectations whenever possible. Quality work not only leads to client satisfaction but also sets the stage for long-term relationships and referrals.
It's essential to communicate clearly with clients throughout the project to ensure you understand their expectations fully. Regular updates, feedback, and revisions may be necessary to fine-tune your work.
Avoid overcommitting to projects that could compromise the quality of your work. It's better to take on a manageable workload and deliver exceptional results than to spread yourself too thin.
Encourage clients to provide feedback after each project. Constructive criticism allows you to learn and improve, while positive feedback can be showcased on your portfolio and website to attract more clients.
9. Establish a Blog or YouTube Channel
Creating and maintaining a blog or YouTube channel related to your field can be a powerful strategy to establish yourself as an expert in your niche. This approach helps you showcase your knowledge, build credibility, and attract potential clients.
When launching a blog, focus on producing valuable and informative content that addresses common challenges, provides solutions, or offers insights within your area of expertise. For example, if you're a freelance writer, you could write about writing tips, industry trends, or case studies.
Consistency is key in content creation. Publish new articles or videos regularly to engage your audience and demonstrate your commitment to your field.
Optimize your content for search engines to improve its discoverability. Use relevant keywords, meta tags, and high-quality visuals to enhance the user experience.
Promote your blog or YouTube channel through your social media platforms, email newsletters, and freelancing profiles. Encourage your clients to explore your content to gain a deeper understanding of your expertise.
Engage with your audience by responding to comments and addressing their questions or concerns. Building a loyal following can lead to direct client inquiries and collaborations.
10. Diversify Your Skills
As a digital freelancer, diversifying your skill set can open up new opportunities and make you more appealing to a broader range of clients. While specializing in one area is valuable, having complementary skills can make you a more versatile and sought-after freelancer.
Identify skills that align with your primary expertise and consider expanding your knowledge in those areas. For instance, if you're a web developer, you might enhance your skills in graphic design or search engine optimization (SEO).
Upskilling can involve taking online courses, attending workshops, or self-study. Platforms like Coursera, Udemy, and LinkedIn Learning offer a wide range of courses to help you acquire new skills.
Diversifying your skills doesn't mean diluting your expertise; it means enhancing your ability to offer comprehensive solutions to clients. For example, a freelance content writer who also understands SEO can provide content that's not only well-written but optimized for search engines, increasing its value to clients.
Highlight your additional skills on your freelancing profiles and in your pitches. Clients appreciate freelancers who can offer a full package of services.
11. Leverage Testimonials and Case Studies
Testimonials and case studies are powerful tools to build trust with potential clients. They provide social proof of your expertise and the value you bring to your clients. To effectively leverage these tools:
Request feedback and testimonials from satisfied clients after successfully completing projects. Ask if they can highlight specific results, such as increased website traffic, sales growth, or improved brand recognition.
Showcase these testimonials prominently on your website, portfolio, and freelancing profiles. Use real names and photos if possible, as this adds authenticity to the recommendations.
Create detailed case studies that dive deep into the challenges your clients faced, your solutions, and the measurable outcomes. Explain the strategies and tactics you employed to achieve success.
Case studies offer potential clients an in-depth view of your capabilities and the tangible benefits you deliver. They can be particularly persuasive in convincing clients to hire you.
Ensure that you have permission from clients to use their names and project details in your testimonials and case studies, respecting any confidentiality agreements.
12. Expand Your Service Offerings
Expanding your service offerings can be a strategic move to attract a wider range of clients and diversify your income streams. Consider broadening your freelancing services in a few ways:
Identify complementary services related to your primary expertise. For example, if you're a social media marketer, you might expand to offer content creation, email marketing, or paid advertising services.
Leverage your experience to offer consulting or coaching services. Share your knowledge and insights with clients who want to improve their skills or strategies in your niche.
Explore different pricing structures, such as retainer packages, hourly rates, or project-based pricing. Offering flexible options can accommodate various client needs.
When adding new services, update your portfolio and freelancing profiles to reflect these offerings. Ensure your marketing materials clearly communicate the value and benefits of your expanded services.
Market your additional services to your existing client base. They may be interested in exploring new ways to collaborate with you based on their evolving needs.
13. Continuous Learning And Staying Updated In Your Field
Becoming a successful digital freelancer requires more than just technical know-how. It's about honing your skills, staying updated, and continuously learning to stand out in the competitive digital landscape.
Stay updated with industry trends: The digital landscape is constantly evolving, and it's crucial to stay abreast of the latest industry trends. Follow industry blogs, subscribe to newsletters, and join relevant professional groups to stay informed.
Attend webinars and workshops: Participate in webinars, online courses, and workshops to enhance your skills and knowledge. These learning opportunities can provide valuable insights and help you stay ahead of the curve.
Embrace new technologies and tools: As a digital freelancer, it's important to adapt to new technologies and tools that can streamline your work processes and improve efficiency. Stay open to learning new software, platforms, and techniques that can enhance your skillset.
Seek feedback and refine your skills: Actively seek feedback from clients, peers, and mentors to identify areas for improvement. Use constructive criticism as an opportunity to refine your skills and deliver better quality work.
Stay motivated and disciplined: Freelancing requires self-discipline and motivation. Set goals for skill improvement, create a schedule, and stay committed to continuous learning. This will help you stay competitive and grow as a digital freelancer.
By choosing your niche wisely, continuously acquiring relevant skills, and staying updated in your field, you can master the art of digital freelancing and position yourself as a sought-after professional in the industry. Remember, success comes to those who are willing to invest time and effort into self-improvement. Keep evolving, adapt to changes, and never stop learning.
By following these steps, you can establish a strong foundation for your freelancing career, attract clients, and build a successful digital freelancing business.
Frequently Asked Questions
What Do You Need To Become A Freelance Digital Marketer?
To become a freelance digital marketer, you need the following: relevant skills, experience, marketing knowledge, and a strong online presence.
How Do Digital Freelancers Make Money?
Digital freelancers make money by offering services like writing, designing, programming, marketing, and more. They work remotely and get paid per project or hour.
How To Start Freelancing With No Experience In Digital Marketing?
To start freelancing in digital marketing with no experience, follow these steps: 1. Identify your strengths and skills to offer relevant services. 2. Build a portfolio showcasing your abilities and projects. 3. Network with professionals and join online freelancing platforms. 4.
Continuously learn and update your knowledge through courses and industry resources.
What Does A Digital Freelancer Do?
A digital freelancer performs various online tasks for clients, such as web design, content creation, and social media management.
Conclusion
Becoming a digital freelancer is an exciting journey that can open up a world of opportunities for you. By following these steps, you can set yourself up for success in this lucrative field. Start by identifying your skills and passions, and then narrow down your niche to stand out from the competition.
Create a strong online presence by building a professional website and optimizing it for search engines. Network with others in the industry to find potential clients and build relationships. And finally, continuously upskill yourself and stay updated with the latest trends and technologies.
By staying disciplined, focused, and resilient, you can achieve the freedom and flexibility that comes with being a digital freelancer. So take the plunge, put in the work, and watch your freelance career soar!