The methods of iot include cloud computing, edge computing, and fog computing. These methods empower devices to process and analyze data at different points in the network, enabling efficient and real-time decision-making.
With cloud computing, data is processed and stored in remote servers, reducing the computing load on individual devices. Edge computing, on the other hand, performs data processing and analysis closer to the source, reducing latency and enhancing device autonomy. Finally, fog computing combines cloud and edge computing by distributing computing resources across the network, allowing for faster data processing and improved scalability.
These methods optimize the performance and capabilities of iot systems, enabling a wide range of applications in various domains such as smart cities, manufacturing, healthcare, and transportation.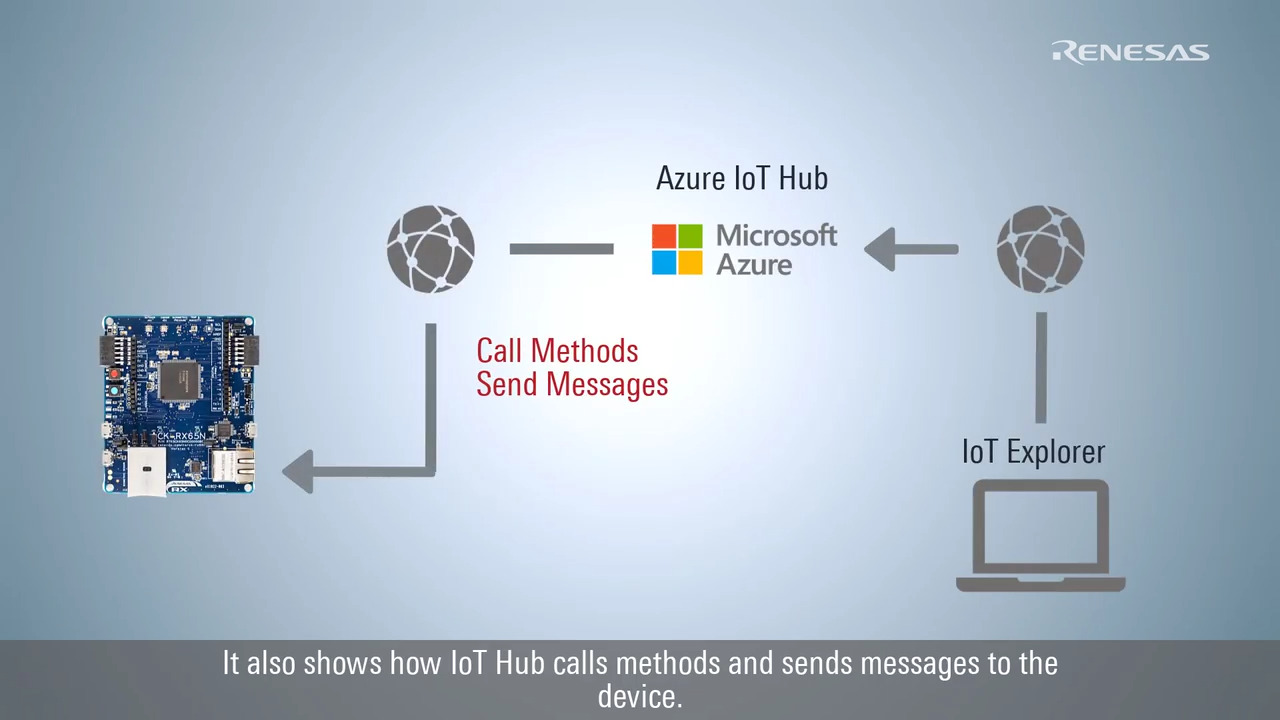 Credit: www.renesas.com
Cloud-Based Iot Solutions
Cloud-based iot solutions offer several benefits, including scalability and flexibility for iot deployments. These solutions allow businesses to easily scale their operations and adapt to changing needs. Additionally, they provide cost-efficiency by eliminating the need for large infrastructure investments. With cloud-based iot solutions, businesses can leverage the data storage and analysis capabilities of cloud platforms.
This enables them to store and analyze large amounts of data generated by iot devices. Some popular cloud platforms for iot include amazon web services (aws) iot, microsoft azure iot hub, and google cloud iot core. These platforms offer robust features and services tailored specifically for iot applications.
By utilizing cloud-based iot solutions, businesses can optimize their iot deployments and drive innovation in various industries.
Edge Computing In Iot
Edge computing is a crucial method in iot systems. It enhances performance by reducing latency and optimizing bandwidth. Additionally, it improves security by allowing data processing closer to the source. Implementing edge computing involves the use of edge devices and gateways that enable local data processing.
Edge analytics plays a significant role in making real-time decisions. This approach eliminates the need to send all the data to the cloud, making iot systems more efficient. Overall, edge computing introduces a decentralized architecture that enhances the capabilities of iot devices, allowing for faster, more secure, and reliable data processing.
Fog Computing For Iot
Fog computing is a method used in iot that offers several benefits. It ensures low latency and high performance, allowing for real-time data processing. Additionally, it enhances data privacy and security, safeguarding valuable information. By distributing the computational load, it reduces bandwidth consumption and optimizes network resources.
The architecture of fog computing consists of various components such as fog nodes and fog gateways. These elements enable data processing at the edge of the network, closer to the source. To orchestrate and manage the fog computing infrastructure, fog controllers play a crucial role.
Understanding fog computing is essential in leveraging its advantages for iot applications.
Hybrid Iot Architectures
Hybrid iot architectures combine cloud, edge, and fog computing to maximize system reliability and optimize data processing and storage. They enable real-time analytics and facilitate interconnectivity and communication protocols. With data synchronization and management as key components, implementing hybrid iot architectures is crucial to achieving seamless integration of iot devices and systems.
These architectures offer several advantages, including increased scalability, enhanced security, and improved performance. Organizations across various industries can leverage hybrid iot to streamline their operations, automate processes, and make data-driven decisions. By utilizing both cloud and edge/fog computing, businesses can harness the power of both centralized processing and local edge intelligence.
The result is the ability to seamlessly analyze and respond to data in real-time, ultimately leading to improved efficiency and productivity. So, it's essential for businesses to explore and adopt hybrid iot architectures to unlock the full potential of the internet of things.
Choosing The Right Iot Method For Your Project
Choosing the right iot method for your project involves considering various factors. Firstly, scalability requirements should be taken into account. Secondly, addressing latency and real-time processing needs is crucial. Additionally, data privacy and security concerns should not be overlooked. Moreover, budget and infrastructure limitations play a significant role in selecting an iot method.
It is essential to evaluate different iot methods based on your project's specific needs. Use case examples and comparisons can provide valuable insights to help make an informed decision. By carefully considering these factors, you can choose the iot method that best aligns with your project goals and requirements.
Frequently Asked Questions For What Are The Methods Of Iot?
What Are The Main Methods Of Iot?
The main methods of iot include wireless communication, cloud computing, data analytics, and sensor technology.
How Does Wireless Communication Work In Iot?
Wireless communication in iot involves devices using wi-fi, bluetooth, or cellular networks to transmit data, enabling seamless connectivity and data transfer.
What Role Does Cloud Computing Play In Iot?
Cloud computing in iot stores and processes data from connected devices, allowing for remote access, scalability, and real-time analytics.
How Do Sensors Contribute To Iot?
Sensors are essential in iot as they collect data from the physical world, such as temperature, motion, or light, enabling devices to interact with their environment.
Conclusion
The field of iot is rapidly expanding, with a wide range of methods being used to connect devices and gather data. From rfid and nfc to wireless networks and cloud computing, these methods are revolutionizing industries and transforming the way we live and work.
The internet of things has the potential to make our lives more convenient and efficient, improving everything from healthcare and transportation to energy management and agriculture. However, it is important to approach iot implementation with caution, as security and privacy concerns are still major issues.
As more devices become connected, ensuring data protection and safeguarding against cyber threats will be crucial. Despite these challenges, the methods of iot continue to evolve and innovate, offering endless possibilities for the future. So, whether it's a smart home or a connected car, the methods of iot are shaping the world we live in and will continue to do so for years to come.