A successful blog needs valuable content and consistent engagement to attract and retain a loyal audience. The blog must be able to answer the needs of its targeted readers and provide them with relevant and informative content that resonates with them.
When done right, a successful blog can establish authority, increase credibility, and even drive monetization opportunities. Blogs have been around for several years and continue to be an effective way to share information, opinions, and perspectives on various topics. However, not all blogs are created equal.
Some blogs stand out more than others, and these are the ones that have a large and engaged audience. A successful blog requires more than just good writing skills; it also involves strategic planning, consistent implementation, and regular evaluation. In this article, we will explore the key elements that make a blog successful and provide practical tips for achieving them.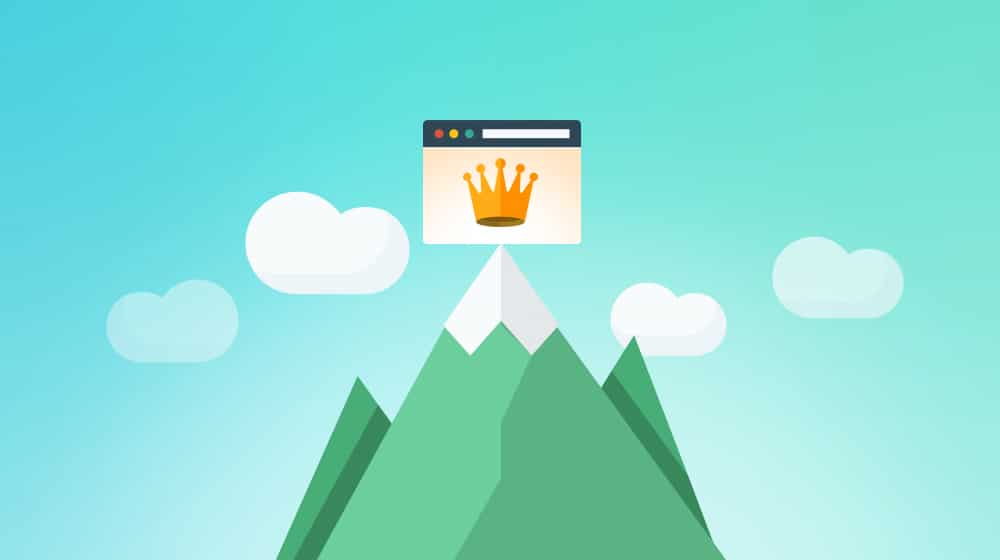 Credit: www.contentpowered.com
The Anatomy Of A Successful Blog
Blogging has become an essential part of online marketing, providing an online platform for sharing content with audiences worldwide. Successful blogging requires a perfect blend of creativity, technical savviness, and a thorough understanding of search engine optimization (seo) techniques. By utilizing effective seo strategies, bloggers can reach a wider range of potential readers, attract more organic traffic, and increase their blog's popularity.
A well-crafted blog must have engaging content, use appropriate keywords, and have a visually appealing layout. These elements, along with a strong social media presence and regular content updates, can help establish a blog's credibility and make it a valuable resource in its niche.
In short, a successful blog is a powerful tool for online marketing and provides an excellent opportunity for businesses to promote their brand.
Defining Success In Blogging
When it comes to defining a successful blog, one must consider several key performance indicators (kpis). Traffic, engagement and conversions are some of the most important kpis to measure. Higher traffic usually means more reach and consequently more engagement. Engagement can be measured in terms of comments, social shares and time spent on the website's pages.
Conversions, on the other hand, include the actions a reader takes after visiting a blog, such as subscribing to a newsletter or making a purchase. Measuring these kpis is key to evaluating your blog's success. Additionally, staying consistent with your publishing schedule, building relationships with readers and offering unique and valuable content are factors that contribute to the success of a blog.
Ultimately, the key to a successful blog is creating content that resonates with your target audience and helps them achieve their goals.
Finding Your Niche
It can be hard to make a blog successful. One way to do so is by finding your niche. You need to identify your target audience to create unique content that they will engage with. Without knowing who you're writing for, your blog won't resonate with anyone.
Think about what sets you apart and why people would come to your blog. Once you've figured that out, make sure you're creating content that is interesting, informative, and relevant to your readers. By staying on top of trends and creating content that your readers can't get anywhere else, you'll keep them coming back for more.
Remember to keep things fresh with a mix of content and stay true to your voice. Be patient and persistent, and you'll eventually see your blog start to grow.
Establishing Authority
Establishing authority is key to a successful blog. Writing high-quality blog posts is the first step towards building a strong reputation. Take time to research, proofread and edit your content before publishing. Networking with other bloggers is also important to establish your presence in the blogging community.
Guest posting on other blogs and sharing content on social media can help expand your reach. Consistency is crucial in blogging. Regularly publishing quality content will keep your readers engaged and improve your seo rankings. Remember to stay true to your niche and brand voice to build a loyal audience.
Promoting And Monetizing Your Blog
In order to successfully monetize your blog, you first need to create valuable content that resonates with your target audience. Once you have established a loyal following, there are various monetizing strategies you can explore. One of the most popular strategies is affiliate marketing, where you promote products or services and receive a commission on sales made through your unique affiliate link.
Another effective strategy is sponsored content, where brands pay you to create content featuring their products or services. In terms of promoting your blog, social media platforms are a powerful tool for reaching a wider audience. Share your blog posts on your social media profiles and engage with your followers by responding to comments and messages.
Additionally, consider collaborating with other bloggers or brands in your niche to gain exposure and credibility. By implementing effective monetizing strategies and promotion techniques, your blog can become a success.
Frequently Asked Questions On What Makes A Blog Successful?
What Are The Benefits Of Blogging For Businesses?
Blogging promotes your brand, establishes expertise, attracts more leads, and boosts seo rankings.
How Often Should I Post On My Blog?
Consistency is key. If you can post once a week, do it. If you can post more frequently, great!
What Types Of Blog Content Perform Well?
Content that's informative, educational, and entertaining. Use variety in formats such as how-to guides, listicles and interviews.
How Do I Promote My Blog?
Share your posts on social media, participate in online forums, collaborate with other bloggers, and use seo tactics.
How Do I Measure The Success Of My Blog?
Track your blog's traffic, engagement rates, leads generated, and backlinks earned.
What Mistakes Should I Avoid When Blogging?
Don't over promote, avoid clickbait, stay focused on your niche and write original content.
How Can I Monetize My Blog?
Monetize through advertising, sponsored content, affiliate marketing, and creating and selling digital products.
Conclusion
As a blogger, understanding the elements that contribute to a successful blog is critical. To create a successful blog, you need to build a steady readership that trusts your brand and seeks your content. Quality content, a well-designed website, an effective social media strategy, and an understanding of your target audience are key factors that determine the success of a blog.
To achieve your goals, it's also important to be consistent in your publishing schedule, engage with your audience, and track your progress. Remember, blogging is a long-term strategy that requires patience, persistence, and dedication. By implementing these elements, you can create a blog that resonates with your audience and contributes to your success as a blogger.
Don't be afraid to experiment, learn from your mistakes, and keep pushing yourself to be better.