A webinar is successful when it effectively engages the audience and delivers valuable information. In today's digital world, webinars have become a popular method for businesses and individuals to connect with their target audience, share knowledge, and drive conversions.
A successful webinar requires careful planning, engaging content, and seamless execution. From choosing the right topic and promotional strategies to delivering a compelling presentation and fostering audience interaction, there are several factors that contribute to the success of a webinar.
This article explores the key elements that make a webinar successful and highlights the best practices for creating and delivering engaging webinars that leave a lasting impact on attendees. Whether you are a seasoned webinar host or just starting out, these tips will help you create successful webinars that achieve your goals.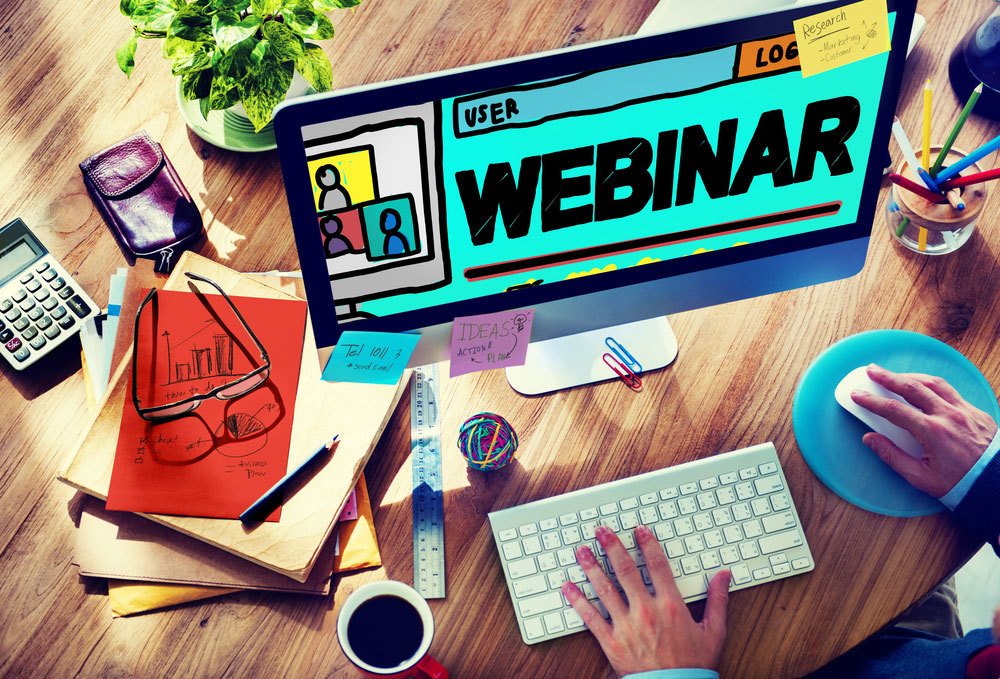 Credit: elearningindustry.com
Understanding The Audience
Understanding the audience is a crucial factor in achieving webinar success. By tailoring the content and delivery to meet their needs and interests, you can ensure engagement, interaction, and a valuable experience for participants.
Building a successful webinar relies heavily on understanding your audience. By identifying the target demographic, analyzing their needs and interests, and tailoring your content to meet their expectations, you can create a webinar that truly resonates with your viewers.
Identifying The Target Demographic
To make your webinar effective, it's crucial to have a clear understanding of your target demographic. Consider the following:
Demographic factors: Determine the age range, gender, location, and other relevant characteristics of your audience. This information will help you craft content that speaks directly to them.
Industry or niche: Identify the specific industry or niche your audience belongs to. This will allow you to customize your webinar content to address their unique challenges and interests.
Experience level: Understand the experience level of your audience. Are they beginners, intermediate, or experts in the subject matter? Knowing this will help you deliver the right level of content and avoid either oversimplifying or overwhelming your attendees.
Analyzing Audience Needs And Interests
Once you've identified your target demographic, it's time to dive deeper into their needs and interests. Consider the following:
Online behavior: Study your audience's online behavior, such as the websites they visit, social media platforms they engage with, and the content they consume. This will give you insights into their preferences and enable you to align your webinar content with their interests.
Feedback and surveys: Gather feedback from your audience through surveys or direct conversations. Ask them about their pain points, challenges, and what they hope to gain from attending your webinar. This information will help you tailor your content to address their specific needs.
Competitor analysis: Research your competitors' webinars. Identify what works well for them and what gaps exist in the market. Use this knowledge to differentiate your webinar and offer unique value to your audience.
Tailoring Content To Meet Audience Expectations
Creating content that meets audience expectations is crucial for a successful webinar. Here are some essential points to consider:
Relevance: Ensure that your content is relevant to your audience's needs and interests. Address their pain points and provide actionable solutions that they can apply to their specific situations.
Engagement: Keep your audience engaged throughout the webinar by incorporating interactive elements like polls, quizzes, and q&a sessions. This allows them to actively participate and feel a sense of connection with the content.
Variety: Use a mix of presentation styles, such as visual aids, case studies, real-life examples, and storytelling. This diversity will keep your audience engaged and prevent monotony.
Accessible language: Avoid jargon and complex technical terms. Communicate your ideas using simple, easy-to-understand language to ensure that your content is accessible to everyone in your audience.
Actionable takeaways: Provide clear, actionable takeaways that your audience can implement immediately after the webinar. This establishes value and helps them see tangible results from attending.
Understanding your audience and crafting content that meets their needs and expectations is vital to the success of your webinar. By identifying the target demographic, analyzing audience needs and interests, and tailoring content accordingly, you can deliver a webinar experience that leaves a lasting impact on your viewers.
Planning And Preparation
Effective planning and preparation are key factors in ensuring the success of a webinar. By carefully organizing content, setting clear objectives, and engaging the audience, you can create a webinar that is informative, interactive, and impactful.
Setting Clear Goals And Objectives:
Clearly define the purpose of your webinar: Before diving into the planning and preparation phase, it's essential to establish what you want to achieve with your webinar. Identify if your goal is to educate, generate leads, promote a product/service, or build brand awareness.
Set measurable objectives: Once you have determined the purpose, it's crucial to set specific, measurable, achievable, relevant, and time-bound (smart) objectives to evaluate the success of your webinar. Examples include targeting a certain number of attendees, increasing website conversions, or obtaining valuable feedback from participants.
Selecting The Right Topic And Format:
Choose a relevant topic: Select a topic that aligns with your target audience's interests or pain points. Research industry trends, conduct surveys, or analyze customer feedback to identify compelling topics that will resonate with your audience and provide value.
Consider the best format for your content: Depending on your topic and audience, you can choose from various webinar formats such as expert interviews, panel discussions, instructional presentations, or case studies. By selecting the most appropriate format, you can enhance engagement and deliver the content effectively.
Creating Engaging And Relevant Content:
Conduct thorough research: Gather valuable information and data related to your webinar topic. Use reliable sources, industry reports, case studies, and testimonials to ensure your content is accurate and provides unique insights.
Develop a captivating agenda: Create a detailed outline of the webinar, including key points, subtopics, and time allocations. This will help you organize your content effectively and maintain a logical flow throughout the presentation.
Use visual aids: Incorporate impactful visuals such as slides, graphics, or videos to make your content more engaging and easier to understand. Visuals can help reinforce key messages, break up text-heavy slides, and enhance overall presentation quality.
Developing A Well-Structured Presentation:
Start with a compelling grab the audience's attention by providing a hook or sharing a thought-provoking anecdote. Clearly communicate the webinar's purpose, objectives, and what attendees can expect to gain.
Break content into digestible segments: Divide your presentation into sections or chapters using clear headings, subheadings, or bullet points to help participants follow along easily. This will make it easier for them to absorb information and stay engaged throughout the webinar.
Incorporate interactive elements: Encourage audience participation by including polls, q&a sessions, chat features, or interactive quizzes. This fosters engagement and enables participants to actively participate in the webinar.
Remember, successful webinars are a result of careful planning, selecting the right topic and format, creating engaging and relevant content, and developing a well-structured presentation. By following these guidelines, you can enhance the overall webinar experience and achieve your desired goals and objectives.
Leveraging Technology And Tools
Leveraging technology and tools is an essential factor in the success of a webinar. Incorporating advanced software, interactive features, and seamless video conferencing capabilities help engage participants and deliver an impactful online presentation. By harnessing such resources, webinars can effectively captivate audiences and achieve their objectives.
In the digital age, technology plays a crucial role in the success of webinars. Leveraging the right tools and platform can make a significant difference in delivering an engaging and seamless experience for both presenters and participants. Here are some key factors to consider when it comes to technology and tools for a successful webinar:
Choosing The Right Webinar Platform
When selecting a webinar platform, it's essential to evaluate several factors to ensure it aligns with your specific needs. Keep these points in mind:
Flexibility and scalability: Look for a platform that offers flexibility in terms of customization and scalability to accommodate growing audience numbers.
User-friendly interface: Opt for a platform that is intuitive and easy to navigate, reducing the learning curve for both presenters and attendees.
Integration capabilities: Consider a platform that seamlessly integrates with other tools you may be using, such as email marketing or crm software.
Analytics and reporting: The ability to track webinar performance through analytics and generate detailed reports is crucial for evaluating its success and making improvements.
Utilizing Interactive Features And Engagement Tools
To keep participants engaged and ensure an interactive session, make use of various features and tools available in your webinar platform. Consider the following options:
Q&a sessions: Allow audience members to submit questions during the webinar and designate specific parts of the session to address them.
Polls and surveys: Conducting real-time polls or requesting feedback through surveys can encourage active participation and provide valuable insights.
Live chat and chat moderation: Enable attendees to communicate with presenters and each other through a chat feature, ensuring a dynamic and interactive experience.
Screen sharing: If appropriate, screen sharing can enhance visual engagement by allowing presenters to showcase relevant content or demonstrate software.
Ensuring Reliable Audio And Visual Quality
To deliver a successful webinar, it's crucial to prioritize reliable audio and visual quality. Poor audio or video can lead to disengaged participants and a negative user experience. Consider the following:
High-quality audio equipment: Invest in a good microphone and audio system to ensure clear and professional sound transmission.
Stable internet connection: Check your internet speed and connection stability beforehand to avoid interruptions or lagging during the webinar.
Video resolution and lighting: Use a high-resolution camera and proper lighting to ensure clear visual quality. Pay attention to your background and ensure it is free from distractions.
Run tests: Before the live webinar, conduct test runs to ensure everything is functioning correctly and troubleshoot any issues that may arise.
Leveraging the right technology and tools, choosing the appropriate platform, utilizing interactive features, and ensuring reliable audio and visual quality are key ingredients for a successful webinar. Be sure to consider these factors and make informed decisions to provide a seamless and engaging experience for attendees.
Promoting And Marketing
Webinars are successful when they provide valuable content, engage the audience, and offer interactive features. By focusing on these elements, webinars can effectively promote and market a brand, product, or service.
Crafting A Compelling Webinar Title And Description
A captivating webinar title is crucial to attract potential attendees. Here's how to craft one:
Start by understanding your target audience and their pain points.
Use strong and action-oriented words that resonate with your audience.
Keep the title concise and clear, highlighting the value participants will gain.
Incorporate numbers, such as "5 tips" or "10 strategies," to create a sense of specificity.
Leverage emotional triggers or curiosity to pique interest.
Test multiple title variations to identify the most compelling one.
A well-crafted webinar description is equally important:
Begin with a compelling hook that grabs attention and highlights the benefits.
Clearly state the problems or challenges attendees will overcome by joining the webinar.
Explain what attendees can expect to learn or gain from attending.
Showcase your credibility and expertise in the topic.
Keep the description concise while conveying enough information to generate interest.
Include a call-to-action that encourages potential attendees to register.
Leveraging Social Media And Email Marketing
Promoting your webinar through social media and email marketing can significantly increase participation. Here's how to leverage these platforms effectively:
Identify your target audience on social media and tailor your messages to their interests.
Create engaging and visually appealing social media posts that highlight the value of attending your webinar.
Utilize relevant hashtags and join industry-related conversations to expand your reach.
Share teaser content or snippets from your webinar to generate excitement and curiosity.
Design eye-catching email campaigns that encapsulate the webinar's benefits and encourage registration.
Segment your email list to personalize messages based on audience preferences or interests.
Use persuasive language and compelling subject lines to drive opens and clicks.
Include social sharing buttons in your email campaigns, enabling recipients to easily share the webinar with their networks.
Monitor social media engagement and email campaign performance, making necessary adjustments along the way.
Partnering With Influencers And Strategic Partnerships
Collaborating with influencers and establishing strategic partnerships can amplify your webinar's reach. Here's how to make it happen:
Identify influencers or thought leaders in your industry who have a relevant and engaged audience.
Reach out to influencers and propose a collaboration, such as inviting them to speak or co-host the webinar.
Outline the mutually beneficial aspects of the partnership, emphasizing how their participation will provide value to their audience.
Leverage influencers' networks by asking for promotion through their social media channels or blogs.
Seek strategic partnerships with complementary businesses or organizations whose audience aligns with your target demographic.
Explore opportunities for cross-promotion through guest blogging, co-marketing campaigns, or joint webinars.
Establish clear expectations and goals for the partnership to ensure both parties benefit.
Provide influencers or partners with promotional assets, such as branded graphics or pre-written social media copy, to facilitate their promotion of the webinar.
Regularly communicate and coordinate with influencers and partners to ensure alignment throughout the promotion process.
Remember, successful webinar promotion involves crafting a compelling title and description, leveraging social media and email marketing effectively, and forming influential partnerships. By implementing these strategies, you can maximize attendee engagement and make your webinar a success.
Engaging And Interacting With Participants
Engaging and interacting with participants is crucial for a successful webinar. By fostering active participation, encouraging questions, and promoting discussions, webinars become more valuable and informative experiences for attendees.
Webinars are an effective tool for sharing knowledge, connecting with your audience, and building relationships. To ensure the success of your webinar, it's crucial to engage and interact with your participants. This not only keeps them interested and involved but also allows for valuable feedback and discussion.
Here are some effective ways to engage and interact with your webinar participants:
Encouraging Audience Participation And Q&A Sessions
Begin by promoting an interactive environment, encouraging participants to ask questions, share opinions, and contribute to the discussion.
Incorporate q&a sessions throughout the webinar to address specific queries and provide real-time answers.
Take advantage of interactive features like live polls or surveys to encourage audience participation.
Highlight and acknowledge participants' contributions, making them feel valued and heard.
Utilizing Polls And Surveys To Gather Feedback
Integrate polls and surveys strategically at different stages of the webinar to gauge participant understanding and capture valuable feedback.
Use polls to gather instant responses and opinions on specific topics or to gauge general sentiment.
Surveys can be sent after the webinar to gather more detailed feedback, allowing participants to reflect on the session as a whole.
Incorporating Interactive Elements Like Live Chat And Discussions
Enable live chat functionality to foster real-time communication between participants and the presenter.
Encourage lively discussions by posing thought-provoking questions and facilitating engagement amongst participants.
Assign a dedicated moderator to manage the chat and ensure that all questions and comments are addressed appropriately.
Consider creating breakout rooms for smaller, more focused discussions on specific topics.
By actively engaging and interacting with participants through q&a sessions, polls, live chat, and discussions, you create an immersive webinar experience that keeps your audience hooked and encourages active involvement. This not only enhances their learning experience but also allows you to gather valuable feedback, build relationships, and establish yourself as an authority in your field.
Don't underestimate the importance of participant engagement – it can make or break the success of your webinar.
Delivering An Impactful Presentation
A successful webinar relies on delivering an impactful presentation that captivates the audience. By engaging participants with dynamic content, interactive features, and clear communication, webinars can leave a lasting impression that resonates with attendees.
A captivating webinar presentation can leave a lasting impression on your audience and make your webinar truly successful. By utilizing effective techniques to engage your viewers, you can ensure that your message resonates with them. Here are some key aspects to focus on when delivering your webinar presentation:
Captivating Opening And Hooking The Audience:
Open with a compelling story: Start your presentation by sharing a relatable and engaging story that captures your audience's attention. This will immediately draw them in and create a personal connection.
State a thought-provoking question: Pose a question that sparks curiosity and encourages your audience to think about the topic at hand. This can stimulate their interest and make them eager to learn more.
Use a powerful quote or statistic: Begin with a relevant quote or statistic that surprises or motivates your viewers. This can create intrigue and establish your credibility from the start.
Using Visuals And Multimedia Effectively:
Incorporate eye-catching visuals: Integrate aesthetically pleasing graphics and images that enhance your presentation and complement your key points. Visual content helps to convey information more effectively and keeps your audience engaged.
Utilize videos and animations: Intersperse your webinar with engaging videos or animations to break up the monotony and provide additional insights. This visual variety can help reinforce your message and make it more memorable.
Showcase relevant data with infographics: Present complex information in a visually appealing and easily understandable format by utilizing infographics. These visual representations can simplify data and make it more accessible to your audience.
Delivering Clear And Concise Messaging:
Structure your content logically: Organize your presentation in a clear and logical manner, ensuring that each section flows seamlessly into the next. This will make it easier for your audience to follow along and comprehend your message.
Use concise and impactful language: Keep your sentences short and powerful, conveying your ideas succinctly. Avoid using excessive jargon or technical terms that could confuse your audience.
Provide actionable takeaways: In each section of your webinar, offer practical advice or actionable steps that your audience can implement immediately. This will provide them with tangible value and empower them to take action.
Remember, an impactful webinar presentation is essential for a successful webinar. By starting with a captivating opening, leveraging visuals and multimedia effectively, and delivering clear and concise messaging, you can engage your audience and leave a lasting impression.
Providing Value And Expertise
Providing value and expertise is crucial for a successful webinar. By delivering relevant and informative content, attendees can gain valuable insights and knowledge essential to their needs, making the webinar a valuable experience.
Webinars have become increasingly popular in the digital age, providing businesses with an effective platform to engage with their audience. However, not all webinars are created equal. To truly stand out and be successful, webinars need to provide value and demonstrate expertise.
This is achieved through sharing actionable tips and insights, demonstrating thought leadership, and addressing common pain points and challenges.
Sharing Actionable Tips And Insights
Offer practical advice: Provide your audience with actionable tips that they can implement immediately.
Share industry insights: Stay up-to-date with the latest trends and best practices in your field, and share valuable insights during your webinar.
Use case studies: Highlight real-life examples and case studies to showcase how your expertise can be applied in practical situations.
Encourage interaction: Create opportunities for your audience to ask questions and participate in discussions, ensuring they leave with valuable and applicable knowledge.
Demonstrating Thought Leadership
Be knowledgeable: Demonstrate your expertise by thoroughly researching and preparing for your webinar.
Share original ideas: Offer unique perspectives and original insights to establish yourself as a thought leader in your industry.
Engage with relevant content: Stay informed about the latest developments in your field and reference credible sources to support your expertise.
Build credibility: Share your own experiences and success stories to showcase your authority and credibility.
Addressing Common Pain Points And Challenges
Identify pain points: Understand the challenges that your target audience faces and tailor your webinar content to address those specific pain points.
Provide solutions: Offer practical solutions and strategies that can help your audience overcome their challenges.
Address common misconceptions: Correct any misconceptions or myths related to your topic, providing your audience with accurate information.
Offer support: Provide resources and additional support beyond the webinar, such as downloadable guides or access to a community forum.
By providing value and expertise through actionable tips and insights, demonstrating thought leadership, and addressing common pain points and challenges, you can ensure that your webinar stands out and delivers a successful experience for your audience.
Measuring Success And Gathering Feedback
A successful webinar is measured by its ability to engage the audience, deliver valuable content, and drive desired outcomes. Gathering feedback plays a crucial role in determining the success of a webinar, allowing organizers to measure attendee satisfaction, identify areas for improvement, and optimize future webinars for even greater success.
Tracking Attendance And Participation Metrics:
One of the key factors in measuring the success of a webinar is keeping track of attendance and participation metrics. These metrics provide valuable insights into the effectiveness of your webinar and help you understand the level of engagement among your audience. Here are some key points to consider when tracking attendance and participation metrics:
Number of registrations: Keep a record of the total number of registrations for your webinar. This will give you an idea of the initial interest in your topic and the size of your potential audience.
Number of attendees: Track the actual number of attendees who logged in and participated in the webinar. This will give you a clear understanding of the attendance rate and the reach of your webinar.
Attendance rate: Calculate the attendance rate by dividing the number of attendees by the total number of registrations. This will help you assess the effectiveness of your promotional efforts and give you an idea of how successful you were in attracting and retaining attendees.
Duration of attendance: Measure the average duration for which attendees stayed in the webinar. This will help you gauge the level of engagement and interest among your audience.
Interaction and engagement: Pay attention to the interactive elements of your webinar, such as polls, chat, and q&a sessions. Monitor the level of participation and engagement among attendees to assess the effectiveness of your content.
Soliciting Participant Feedback And Testimonials:
Gathering feedback from participants is crucial to understanding their experience and gaining valuable insights for improvement. Here are some effective ways to solicit participant feedback and testimonials:
Post-webinar surveys: Send out surveys to attendees after the webinar to gather their opinions and feedback. Ask about their overall satisfaction, relevant topics, speaker's expertise, and suggestions for improvement.
Q&a and chat transcripts: Review q&a sessions and chat transcripts to identify commonly raised concerns, questions, and areas that require further clarification. This valuable feedback can help you pinpoint areas for improvement in future webinars.
Testimonial requests: Reach out to attendees individually and request testimonials about their experience with your webinar. Testimonials can be used for future promotional materials and serve as social proof of your webinar's success.
Social media engagement: Monitor social media platforms for mentions, comments, and conversations related to your webinar. Engage with participants to gather their feedback directly and build a community around your brand.
Analyzing Metrics To Identify Areas For Improvement:
Analyzing data and metrics from your webinar is essential to identify areas for improvement and optimize future webinars. Here are the key steps to analyze metrics and drive improvement:
Identify key performance indicators (kpis): Determine the specific metrics that align with your webinar goals. This could include attendance rate, engagement rate, conversion rate, or sales generated.
Compare kpis to benchmarks: Benchmark your webinar metrics against industry standards or previous webinars to evaluate performance and identify areas where you can improve.
Identify trends and patterns: Analyze the data to identify trends and patterns in attendee behavior. Look for insights on peak attendance times, preferred topics, engagement levels during specific segments, and drop-off points.
Segment data for deeper insights: Break down the data by different attendee demographics, such as industry, job title, or region. This will provide insights into the preferences and needs of different target groups.
Iterate and improve: Based on the insights gained from the analysis, make adjustments to your webinar format, content, and promotional strategies. Continuously iterate and improve to enhance the overall success of your webinars.
Frequently Asked Questions On What Makes A Webinar Successful?
How Can I Make My Webinar More Successful?
To make your webinar more successful, focus on these key factors. First, choose a compelling topic that resonates with your target audience. Next, promote the webinar through various channels, such as social media, email marketing, and your website. Utilize seo techniques to optimize your webpage for search engines and increase visibility.
Create engaging content that offers valuable information and solves the audience's pain points. Keep the webinar concise and well-structured, ensuring it is easy to follow. Incorporate interactive elements like polls, q&a sessions, and chats to engage participants. Build credibility by featuring expert speakers or providing testimonials from previous attendees.
Lastly, follow up with attendees by sharing the webinar recording, offering additional resources, and seeking feedback for continuous improvement. Following these steps will help you make your webinar more successful.
What Is The Characteristic Of A Good Webinar?
A good webinar has several characteristics. Firstly, it should have an engaging and informative content that is relevant to the target audience. The webinar should be well-structured, with a clear introduction, body, and conclusion. Additionally, the presenter should be knowledgeable and confident, delivering the information in an engaging manner.
The webinar should also incorporate interactive elements such as polls or q&a sessions to keep the audience engaged. Furthermore, it is important for the webinar to be easily accessible and user-friendly, with a reliable platform and good audiovisual quality. Lastly, a good webinar should provide value to the attendees, offering actionable insights or solutions to their problems.
By adhering to these characteristics, a webinar can be successful in providing an enjoyable and beneficial experience for both the presenter and the audience.
How Do I Make My Webinar Stand Out?
To make your webinar stand out, follow these smart strategies: 1. Plan engaging content: prepare a captivating topic that addresses your audience's needs and interests. Keep the presentation concise and offer actionable insights. 2. Include compelling visuals: incorporate eye-catching images, charts, and graphs to enhance your webinar's visual appeal.
Use relevant and high-quality graphics to support your message. 3. Leverage interactive features: engage participants by including live polls, q&a sessions, and interactive quizzes. Encourage audience interaction throughout the webinar to create a dynamic and immersive experience. 4. Promote through various channels: utilize social media platforms, email marketing, and targeted advertising campaigns to spread the word about your webinar.
Approach influencers or industry experts to endorse your event, attracting a broader audience. 5. Practice and refine your delivery: rehearse your webinar thoroughly to ensure a polished and professional delivery. Pay attention to your tone, energy, and pacing, keeping participants engrossed throughout.
6. Offer valuable incentives: provide special offers, discounts, or exclusive resources to webinar attendees. This will not only incentivize participation but also encourage them to share your webinar with others. By implementing these strategies, your webinar will effortlessly stand out and engage your target audience effectively.
What Are The Factors To Consider In A Webinar?
When planning a webinar, there are several factors to consider. Firstly, determine the purpose of the webinar and define clear objectives. Next, choose a suitable webinar platform that can accommodate the expected number of attendees and offers necessary features like chat, polls, and screen sharing.
Consider the length of the webinar and organize the content accordingly, ensuring it is engaging and relevant to the target audience. It is important to promote the webinar through various channels such as email marketing, social media, and website announcements.
Additionally, consider the timing of the webinar to maximize attendance. Prior to the webinar, test the technology and equipment to ensure a seamless experience. During the webinar. Actively engage with attendees and be prepared to answer questions. Finally, gather feedback post-webinar to assess its effectiveness and make improvements for future events.
Conclusion
To ensure the success of your webinar, it is crucial to focus on key elements that engage and impact your audience. A well-rehearsed and captivating presentation that includes interactive features like polls and q&a sessions can keep participants actively involved.
Creating a visually appealing and user-friendly webinar platform helps establish a professional and reliable image for your brand. Promoting your webinar through various channels, such as social media and email marketing, can significantly increase attendance rates. Additionally, offering valuable and actionable content that addresses your audience's pain points and offers practical solutions will keep them coming back for more.
Finally, analyzing and learning from the feedback and data collected during the webinar is essential for continuous improvement. By consistently applying these strategies, you can ensure the success of your webinars and achieve your goals of educating, engaging, and converting your audience.
So go ahead and take the leap into the world of successful webinars, and watch your reach and impact grow exponentially.