The best home office is one that is comfortable and organized, enabling productivity and focus. A well-designed and functional home office enhances workflow and efficiency, allowing for seamless work-from-home experiences.
With the right furniture, adequate lighting, proper storage solutions, and a personalized touch, the best home office becomes a sanctuary of productivity and creativity, ensuring maximum output and satisfaction. Transforming a dedicated space into a home office not only creates a professional environment within the comfort of your home but also promotes work-life balance by separating personal and professional spaces.
A carefully curated home office can foster inspiration, motivation, and concentration, leading to increased productivity and successful remote work endeavors. So creating a space that meets individual requirements and preferences is key to achieving the best home office.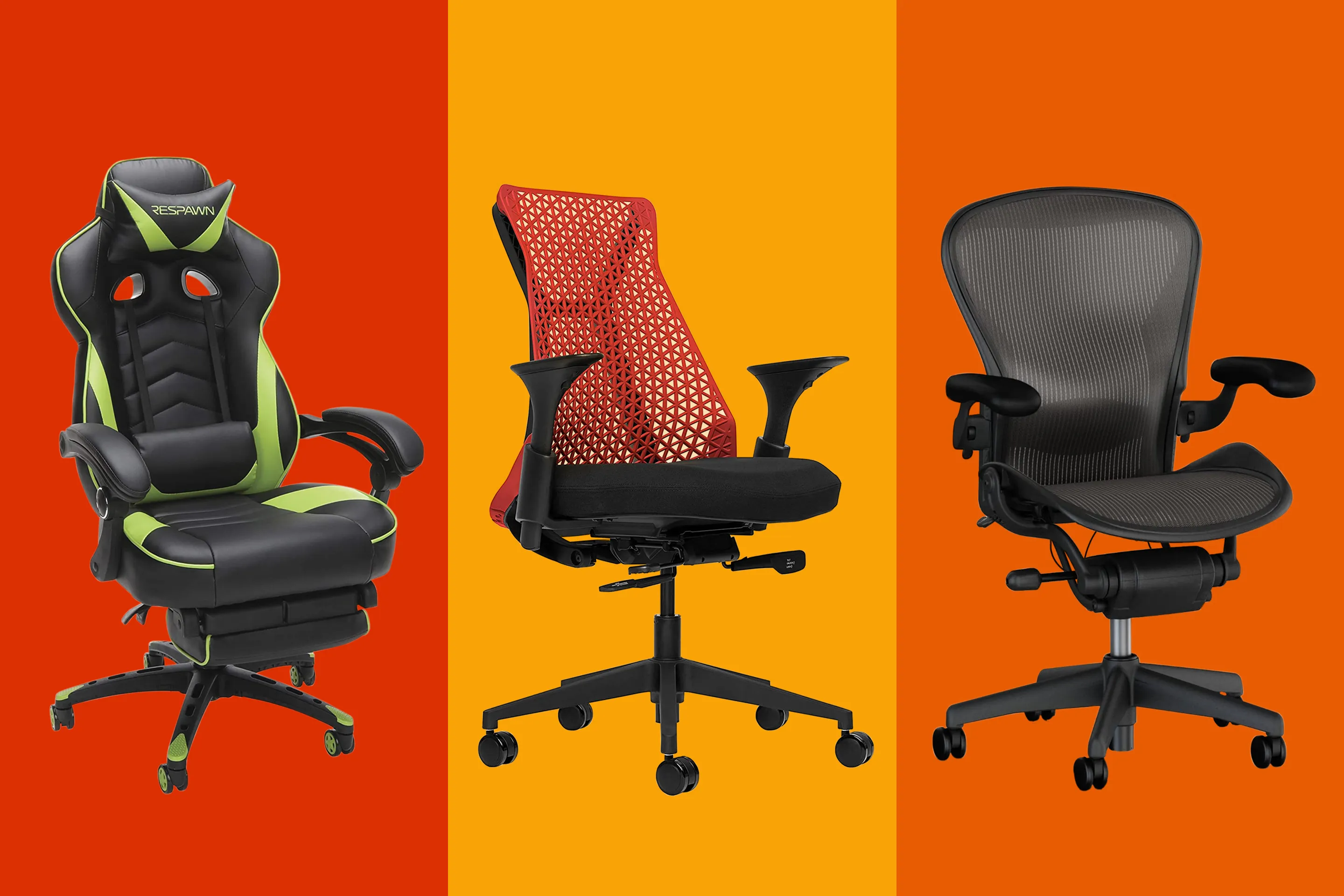 Credit: money.com
Setting Up The Right Space
Setting up the perfect home office involves creating the right space that promotes productivity and comfort. A well-designed environment, with essential furniture and proper lighting, can contribute to a successful work-from-home experience.
Creating the best home office requires careful thought and planning. The right space can enhance productivity, promote focus, and improve overall work-life balance. From choosing the right location to maximizing natural lighting and selecting appropriate furniture, each aspect plays a crucial role in creating the perfect environment for remote work.
Let's dive into the key elements that make up a well-designed home office.
Choosing The Right Location
Select a dedicated area: Designate a specific area in your home solely for work purposes. This separation between your personal and professional space helps establish a boundary and provides a sense of routine.
Consider noise levels: Opt for a location away from high-traffic areas to minimize distractions. If possible, choose a room with a door that can be closed when needed.
Evaluate accessibility: Take into account the proximity to essential amenities like the kitchen or bathroom. Easy access to these areas can save time and prevent unnecessary interruptions during the workday.
Maximizing Natural Lighting
Position your desk strategically: Place your desk near a window to take advantage of natural light. Natural light not only contributes to a pleasant and uplifting atmosphere but also reduces eyestrain and fatigue.
Use window treatments wisely: Opt for sheer curtains or blinds that allow light to filter in without compromising privacy or causing glare on your computer screen.
Incorporate reflective surfaces: Consider adding mirrors or light-colored furniture to reflect natural light throughout the room, brightening up dark corners.
Selecting Appropriate Furniture
Invest in a comfortable chair: Since you'll likely be spending long hours sitting, prioritize ergonomics by choosing a chair with proper lumbar support and adjustable features.
Optimize storage solutions: Keep your workspace organized and clutter-free with functional storage options such as drawers, shelves, or filing cabinets. This ensures easy access to necessary items and helps maintain a clean and tidy environment.
Prioritize a suitable desk: Select a desk that provides enough surface area for your work essentials, such as a computer, notebook, and peripherals. Consider the height and size of the desk to ensure proper alignment and ease of movement.
Creating the best home office involves careful consideration of the space, lighting, and furniture. By choosing the right location, maximizing natural lighting, and selecting appropriate furniture, you can create an environment that fosters productivity and supports your work needs. Take the time to design a customized workspace that reflects your unique style and allows you to thrive in your remote work journey.
Designing For Productivity
Create the ideal home office for maximum productivity with smart design choices. Incorporate practical furniture, ample natural light, and a clutter-free workspace for optimal focus and efficiency.
Designing a productive home office requires careful consideration of several key factors. From incorporating ergonomic elements to minimizing distractions and organizing for efficiency, every detail plays a crucial role in creating a work environment that fosters productivity. In this section, we will explore these aspects in-depth to help you design the best home office for your needs.
Incorporating Ergonomic Elements:
Comfortable chair: Invest in a chair that offers proper support for your back and promotes good posture, reducing the risk of discomfort and long-term health issues.
Adjustable desk: Opt for a desk that allows you to adjust its height, enabling you to alternate between sitting and standing positions throughout the day, promoting better circulation and reducing fatigue.
Proper lighting: Ensure your office space receives ample natural light, which boosts mood and productivity. Additionally, consider investing in task lighting to reduce eye strain.
Keyboard and mouse: Choose ergonomic keyboards and mice that provide a natural hand and wrist position, reducing the strain caused by prolonged computer use.
Monitor placement: Position your monitor at eye level to maintain proper neck and eye alignment, minimizing strain on your neck and improving overall posture.
Minimizing Distractions:
Dedicated space: Designate a specific area in your home exclusively for work. Separating your workspace from other living areas helps create a mental boundary and minimize distractions.
Noise reduction: Consider using noise-canceling headphones to block out ambient sounds or any distractions from your surroundings.
Digital distractions: Minimize distractions by turning off notifications on your devices and using productivity apps to block websites and social media during work hours.
Effective time management: Establish a schedule and prioritize tasks to stay focused and avoid getting overwhelmed. Break down larger tasks into smaller, more manageable ones.
Organizing And Decluttering For Efficiency:
Declutter regularly: Keep your workspace clean and free of unnecessary clutter. Regularly assess and remove items that do not contribute to your productivity or well-being.
Efficient storage: Invest in storage solutions such as shelves, cabinets, and organizers to keep your office supplies and documents easily accessible and well-organized.
Desktop organization: Arrange your desk in a way that minimizes visual distractions and maximizes productivity. Use trays, file holders, and desktop organizers to keep essential items within reach and maintain a tidy workspace.
Digital organization: Maintain a well-structured digital filing system on your computer and in the cloud to easily access and retrieve important files. Regularly delete or archive files that are no longer needed.
By incorporating ergonomic elements, minimizing distractions, and organizing your home office efficiently, you set the stage for a productive work environment. Remember, it is essential to personalize your space to suit your individual needs and preferences. Experiment with different setups and arrangements until you find the perfect balance of comfort and productivity.
Enhancing Comfort And Well-Being
Create the perfect home office by prioritizing comfort and well-being. Optimize your workspace with ergonomic furniture, natural lighting, and a soothing color scheme to enhance productivity and relaxation.
Creating A Comfortable Workstation
Ergonomic chair: Invest in an adjustable chair that provides proper support for your back, neck, and arms.
Adjustable desk: Choose a desk that allows you to switch between sitting and standing positions to avoid discomfort and promote better circulation.
Natural lighting: Position your workstation near a window to benefit from natural light, which boosts productivity and reduces eye strain.
Proper monitor placement: Ensure that your monitor is at eye level to prevent neck and shoulder strain.
Comfortable keyboard and mouse: Opt for ergonomic keyboard and mouse options to reduce the risk of repetitive stress injuries.
Organizational tools: Keep your desk clutter-free with the help of storage solutions like drawers, shelves, and desk organizers.
Incorporating Plants For Improved Air Quality
Air purifying plants: Select indoor plants such as snake plant, peace lily, or spider plant that naturally filter airborne toxins and improve air quality.
Increased oxygen levels: Plants release oxygen through photosynthesis, enhancing the oxygen content in the room, and promoting better brain function.
Improved mood and well-being: The presence of plants in your home office can boost mood, reduce stress, and increase overall well-being.
Increased productivity: Studies have shown that incorporating plants into your workspace can improve focus, concentration, and productivity.
Noise reduction: Plants can help absorb background noise and create a quieter and more peaceful work environment.
Prioritizing Mental Health And Wellness
Create a zen corner: Set up a designated area in your home office where you can practice meditation, yoga, or simply relax during breaks.
Personalize your space: Make your home office feel inviting by adding personal touches like artwork, photographs, or motivational quotes.
Take regular breaks: Step away from your workstation and engage in activities that help relieve stress, such as stretching, deep breathing, or enjoying a quick walk outside.
Maintain a healthy work-life balance: Establish boundaries between work and personal life to prevent burnout and ensure you prioritize self-care.
Stay connected: Set aside time to connect with colleagues, friends, or family members through video calls or chat platforms, fostering a sense of social connection.
Remember, creating the best home office is about more than just physical comfort. By incorporating elements that enhance comfort, air quality, and mental well-being, you can create a space that nurtures productivity, creativity, and overall happiness.
Utilizing Technology And Connectivity
Creating the best home office involves harnessing technology and connectivity. By integrating smart devices, high-speed internet, and seamless communication tools, you can optimize productivity and efficiency in the comfort of your own space.
With the advancement of technology, setting up a home office that is equipped with the right tools and connectivity is of utmost importance. In order to create the best home office environment, it is essential to focus on utilizing technology and connectivity.
This can be achieved through investing in a reliable internet connection, choosing the right hardware and software, and setting up an effective communication system.
Investing In Reliable Internet Connection:
Fast and stable internet connection is crucial for a productive home office.
Consider subscribing to a high-speed internet plan that meets your work requirements.
Research and compare different internet service providers (isps) to find a reliable and affordable option.
Opt for a wired connection over a wireless one to minimize connectivity disruptions.
Invest in a quality modem and router to ensure consistent performance.
Regularly check and update your internet equipment to maintain optimal connection speeds.
Choosing The Right Hardware And Software:
Select a computer or laptop that suits your work demands and preferences.
Consider factors such as processing power, memory capacity, and storage options.
Invest in ergonomic accessories like a comfortable keyboard, mouse, and monitor to enhance your productivity and well-being.
Choose software applications that are compatible with your work tasks.
Utilize productivity tools like project management software, calendar applications, and communication platforms.
Regularly update hardware and software to benefit from the latest features and security enhancements.
Setting Up An Effective Communication System:
Select a reliable video conferencing platform for virtual meetings.
Invest in a high-quality camera and microphone for clear audio and video transmission.
Ensure that your audio setup includes noise-canceling headphones or speakers.
Set up a dedicated work phone line or use a virtual phone service for professional communications.
Utilize collaboration tools and cloud storage platforms to easily share and collaborate on files with team members.
Implement security measures such as encryption and vpn to protect your communication and data.
By focusing on investing in reliable internet connection, choosing the right hardware and software, and setting up an effective communication system, you can create a home office that is fully equipped to support your professional needs. Embrace technology and connectivity to enhance your productivity and seamlessly collaborate with colleagues, regardless of your physical location.
With careful consideration and implementation of these elements, you can establish the best home office that promotes efficiency, creativity, and success.
Incorporating Personal Touches
Create an ideal home office by incorporating personal touches that reflect your unique style and preferences. Customized décor, comfortable furniture, and personal mementos can transform your workspace into a productive and inspiring environment.
What Makes The Best Home Office?
Working from home has become the new norm for many professionals, and having a well-designed and personalized home office can greatly enhance productivity and creativity. Creating a space that reflects your personality and inspires you can make a world of difference.
In this section, we will explore some effective ways to incorporate personal touches into your home office.
Personalizing The Space To Boost Creativity
A personalized home office can create a welcoming and inspiring atmosphere, motivating you to perform at your best. Here are some ways to personalize your space:
Use your favorite colors: Choose a color scheme that resonates with you and promotes a positive mood. Whether you prefer vibrant and energetic hues or calming neutrals, select colors that align with your personal taste and style.
Display cherished items: Surround yourself with meaningful objects, such as family photos, artwork, or souvenirs from memorable trips. These personal mementos can serve as a reminder of what matters most to you and spark inspiration during work hours.
Organize with personal touches: Incorporate storage solutions that not only keep your workspace clutter-free but also reflect your personality. Consider using decorative containers, stylish trays, or customized organizers to infuse your own unique flair into the organization of your supplies.
Displaying Inspirational Artwork Or Quotes
Artwork and motivational quotes can add a touch of inspiration to your home office environment. Here are some ideas to consider:
Hang artwork: Choose pieces of artwork that resonate with you and evoke positive emotions. Whether it's a painting, a photograph, or a print, artwork can provide visual stimulation and be a great conversation starter during virtual meetings.
Frame motivational quotes: Surround yourself with words that uplift and motivate you. Select quotes that inspire creativity, perseverance, and success. Frame and place them strategically around your workspace, where you can easily see them throughout the day.
Create a mood board: Display a collage of images, quotes, and ideas that inspire you or relate to your work. A mood board can serve as a visual representation of your goals and aspirations, sparking creativity and reminding you of what you're working towards.
Adding Greenery And Decorative Elements
Greenery and decorative elements can breathe life into your home office and create a soothing and refreshing atmosphere. Consider the following options:
Bring in plants: Adding plants to your workspace not only enhances the aesthetic appeal but also contributes to cleaner air and increased productivity. Choose low-maintenance plants that thrive indoors, such as succulents or peace lilies.
Incorporate texture and comfort: Enhance your office with elements that add texture and comfort. Consider adding decorative pillows, cozy rugs, or soft curtains to create a welcoming and enjoyable space.
Personalize with decorative accents: Accessorize your workspace with decorative elements that reflect your taste and style. It could be a unique desk lamp, an inspiring sculpture, or decorative stationery holders. These accents can inject personality into your home office and make it truly yours.
By incorporating personal touches into your home office, you can create a space that reflects your unique personality, boosts creativity, and enhances productivity. Whether it's through colors, artwork, plants, or decorative accents, let your home office be a true representation of who you are and what inspires you.
Creating A Healthy Work-Life Balance
Discover the key elements that make a home office the best for creating a healthy work-life balance. From ergonomic furniture to natural lighting, find out how to optimize your workspace for productivity and well-being.
Finding the perfect balance between work and life is essential to maintaining a healthy lifestyle. When working from home, it can be challenging to establish boundaries and ensure that your work and personal lives do not overlap. Here are some strategies to help you create a healthy work-life balance:
Establishing Boundaries And Routine
Set clear working hours and communicate them to your family or housemates.
Avoid checking work emails or taking work calls outside of these designated hours.
Create a dedicated workspace where you can focus solely on your work.
Use physical or digital barriers to separate your work area from your living space.
Develop a routine that includes regular breaks and specific times for starting and ending work.
Designating Separate Work And Living Areas
Ensure that your workspace is free from distractions, such as televisions or personal items.
Arrange your work area in a way that promotes productivity and positivity.
Decorate your workspace with plants or artwork that inspires you.
Keep personal items and work-related documents separate to maintain clarity and organization.
Consider using noise-cancelling headphones or soft background music to minimize distractions.
Prioritizing Breaks And Time Off
Take short breaks throughout the day to stretch, relax, and recharge.
Step away from your workspace during these breaks to clear your mind.
Plan regular exercise or movement breaks to stay active and boost energy levels.
Schedule time off for vacations, personal activities, and relaxation.
Avoid overworking yourself and make self-care a priority.
Creating a healthy work-life balance is crucial for your well-being and overall productivity. By establishing boundaries, designating separate work and living areas, and prioritizing breaks and time off, you can achieve harmony between your professional and personal life. Remember, taking care of yourself is just as important as the work you do.
Frequently Asked Questions For What Makes The Best Home Office?
What Furniture Should I Have In My Home Office?
To create an ideal home office, you should have a comfortable desk and ergonomic chair, storage solutions like shelves or filing cabinets, and proper lighting to reduce eye strain. Additionally, consider adding a bookshelf or a comfortable seating area for relaxation breaks.
How Can I Optimize My Home Office Space?
To optimize your home office space, declutter and organize your workspace. Use vertical storage options to maximize floor space. Invest in multi-functional furniture, such as desks with built-in storage or adjustable-height desks. Use cable management solutions to keep cords tidy.
Consider natural lighting and use mirrors to reflect light.
How Can I Create A Productive Work Atmosphere At Home?
To create a productive work atmosphere at home, establish a designated workspace that is free from distractions. Set a daily routine and stick to it. Use noise-cancelling headphones or background music to minimize noise disruptions. Take regular breaks, exercise, and keep a positive mindset to stay motivated and focused.
Conclusion
Creating the best home office is essential for maximizing productivity and comfort. By following key design principles, such as maximizing natural light, minimizing distractions, and optimizing ergonomics, you can create a space that promotes focus and motivation. Investing in quality furniture, incorporating plants for a touch of nature, and organizing your office supplies will further enhance the functionality and aesthetics of your workspace.
Additionally, technology plays a crucial role in creating an efficient home office, so it is important to consider a reliable internet connection and necessary equipment. Remember, the best home office is a reflection of your personal preferences and needs, so don't hesitate to add personal touches that inspire and motivate you.
With careful planning and attention to detail, you can create a home office that not only enhances your productivity but also brings joy to your workday.