Remote workers are primarily motivated by flexibility and autonomy, enabling them to work in their preferred environment and manage their own time effectively. These factors contribute to increased productivity, job satisfaction, and a healthier work-life balance.
In recent years, the rise of remote work has been fueled by advancements in technology, allowing employees to connect and collaborate seamlessly from anywhere in the world. The ability to work remotely provides individuals with the freedom to align their work with their personal lives, without the constraints of a traditional office setting.
This freedom encourages remote workers to stay motivated and engaged, as they enjoy the benefits of a flexible work arrangement. Additionally, remote work eliminates the stress and time associated with commuting, further enhancing motivation and productivity.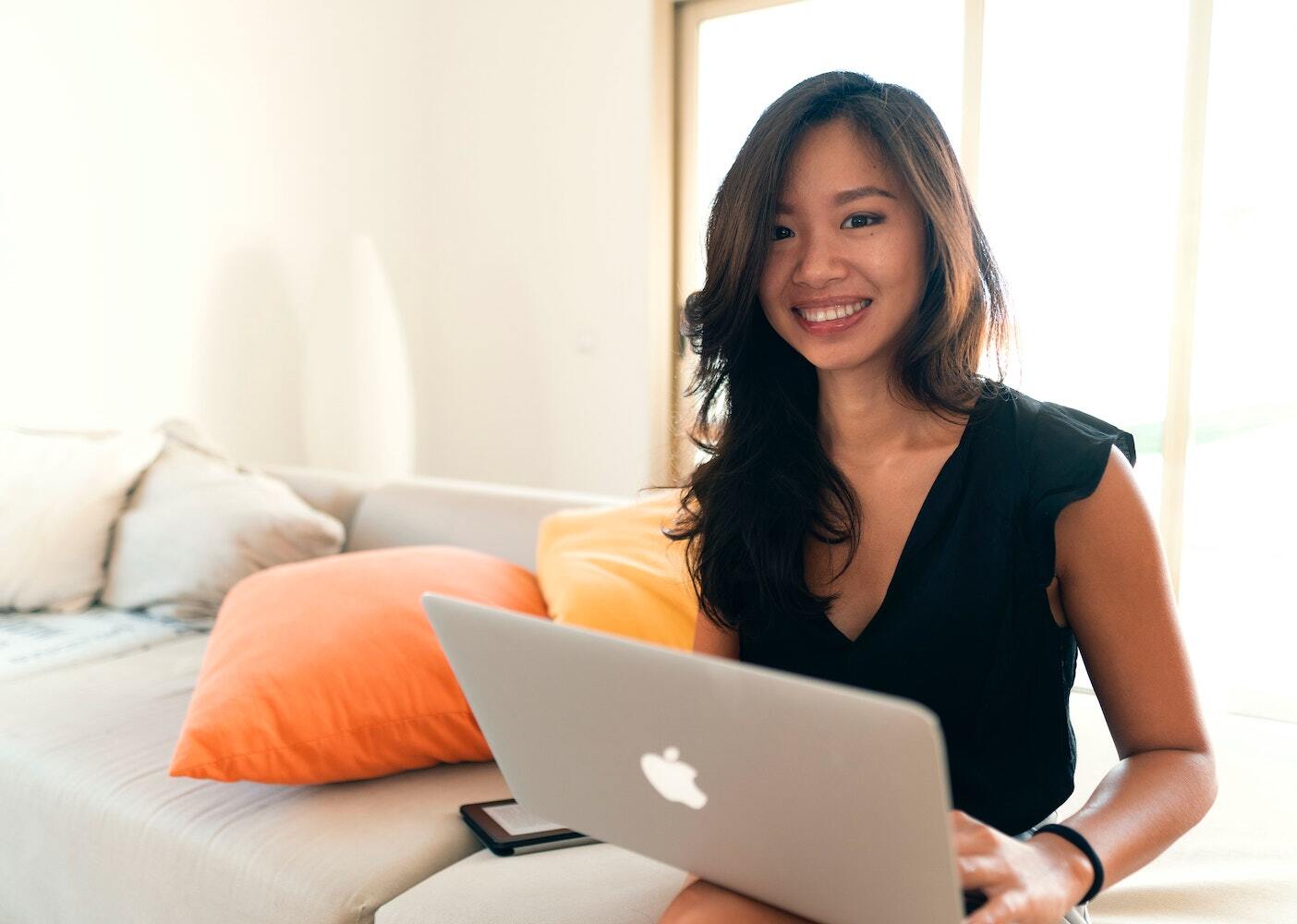 Credit: asanify.com
Understanding The Remote Work Revolution
Remote workers are motivated by various factors that drive the remote work revolution. Flexibility, work-life balance, increased productivity, and reduced commuting time are some key motivators that attract individuals to embrace remote work opportunities. Remote work empowers employees to create their ideal work environment, resulting in improved job satisfaction and performance.
The Rise Of Remote Work
Remote work has seen a significant rise in popularity in recent years, with more and more companies embracing this flexible work arrangement.
Advancements in technology have made it easier than ever for employees to work from anywhere, whether it's from the comfort of their own homes or while travelling.
Remote work offers numerous benefits for both employees and employers, such as increased productivity, improved work-life balance, and reduced costs for office space and commuting.
Benefits And Challenges Of Remote Work
Benefits:
Flexibility: Remote work allows employees to have greater control over their work schedules and the ability to work from any location.
Work-life balance: Remote workers often have a better balance between their personal and professional lives, leading to increased job satisfaction and overall well-being.
Reduced commuting stress: Without the need for daily commutes, remote workers save time and energy, resulting in lower stress levels.
Increased productivity: With fewer distractions and the ability to work in a comfortable environment, remote workers often experience higher levels of productivity.
Challenges:
Lack of face-to-face interaction: Remote workers may miss out on the social aspect of working in an office, which can sometimes lead to feelings of isolation and decreased collaboration.
Distractions at home: While remote work provides flexibility, it can also present challenges in terms of maintaining focus in a home environment with potential distractions.
Communication barriers: Without the ability to have impromptu conversations or observe non-verbal cues, effective communication among remote workers and with their colleagues can be more challenging.
Work-life balance boundaries: Remote workers may find it difficult to separate their work and personal lives when working from home, leading to potential burnout if not managed properly.
Impact Of Remote Work On Employee Motivation
Remote work has the potential to positively impact employee motivation in several ways:
Autonomy and trust: Remote workers are often given more autonomy in managing their time and tasks, which can foster a sense of trust and ownership, leading to increased motivation.
Customized work environment: Remote workers can create a work environment that suits their individual preferences, which can contribute to their overall motivation and job satisfaction.
Reduced stress from commuting: Eliminating the daily commute can significantly reduce stress levels, allowing remote workers to start their workday with a clearer mind and higher motivation.
Improved work-life balance: Remote work enables employees to prioritize their personal lives and engage in activities that contribute to their overall well-being. This balance can lead to increased motivation and job satisfaction.
Given the flexibility and benefits remote work offers, it's no wonder that an increasing number of employees are embracing this work arrangement for improved motivation and overall happiness in their career journeys. As remote work continues to evolve, both employees and employers have much to gain from this revolution.
So, whether it's the freedom to work from anywhere or the ability to customize their work environment, remote work is undoubtedly shaping the modern workforce.
Intrinsic Motivations For Remote Workers
Remote workers are driven by their intrinsic motivations which fuel their productivity and success. They find satisfaction in the freedom and flexibility that remote work offers, as well as the opportunity to create a work-life balance that aligns with their personal needs and goals.
Autonomy: Empowering Remote Employees
Remote workers often thrive on their autonomy, which is the ability to have control over their work environment, schedules, and decision-making processes. This sense of autonomy empowers them to work independently and take ownership of their tasks and projects. Here are some key aspects that drive intrinsic motivation for remote workers when it comes to autonomy:
Flexibility in setting working hours: Remote workers appreciate the freedom to determine when they work, allowing them to align their schedules with their most productive hours or accommodate personal commitments.
Personalized workspaces: Working remotely allows individuals to create an environment that suits their preferences and needs, enhancing their focus, motivation, and overall job satisfaction.
Decision-making authority: Giving remote workers the authority to make decisions related to their work fosters a sense of trust and accountability, boosting their motivation and commitment to achieving their goals.
Ownership of projects: Remote workers value the opportunity to own and manage their projects from start to finish. This responsibility increases their engagement, motivation, and sense of accomplishment.
Flexibility: Balancing Work And Personal Life
One of the significant advantages of remote work is the flexibility it offers in managing work and personal responsibilities. Remote workers appreciate the ability to achieve a better work-life balance, resulting in increased job satisfaction and productivity. Here are some factors that contribute to the intrinsic motivation of remote workers in terms of flexibility:
Avoiding commute stress: Remote work eliminates the need for commuting, saving valuable time and reducing stress. This time can be utilized for personal activities or to work on passion projects, ultimately improving motivation and well-being.
Gaining more control over personal time: Remote workers enjoy the freedom to structure their day in a way that aligns with their personal needs. This flexibility allows them to dedicate time for family, hobbies, self-care, or pursuing personal interests, fostering a sense of fulfillment and motivation.
Addressing personal commitments: Being able to attend to personal commitments while working remotely, such as appointments or caregiving responsibilities, reduces stress and enhances their overall work experience.
Adapting to individual preferences: Remote work allows individuals to customize their work environment and routines to suit their preferences, leading to increased job satisfaction and motivation.
Mastery: Advancing Skills And Personal Growth
Remote workers are often motivated by the opportunity to develop their skills, enhance their expertise, and experience personal growth. This intrinsic motivation drives them to continuously improve and achieve new heights in their remote careers. Here are some key aspects related to mastery that motivate remote workers:
Access to learning opportunities: Remote work provides individuals with access to various online resources, courses, and training platforms. This availability of learning opportunities allows remote workers to acquire new skills, expand their knowledge, and stay up-to-date with industry trends, fostering a sense of growth and motivation.
Professional development and growth: Many remote workers value the chance to take on challenging projects and responsibilities that push them out of their comfort zones. These opportunities for growth and advancement fuel their motivation to excel in their remote roles.
Feedback and recognition: Consistent feedback and recognition play a crucial role in motivating remote workers to improve their skills. Constructive feedback and acknowledgement of their achievements contribute to their growth mindset and intrinsic motivation.
Setting personal goals: Remote workers often set personal goals to continuously challenge themselves and measure their progress. This goal-setting process drives their motivation, providing a sense of purpose and direction in their remote careers.
Autonomy, flexibility, and mastery are intrinsic motivators for remote workers. The ability to have control over their work, balance personal and professional life, and achieve personal growth are key factors in driving their motivation and success in a remote work environment.
Extrinsic Motivations For Remote Workers
Remote workers are motivated by various factors outside of their work environment. These extrinsic motivations play a crucial role in driving their productivity and job satisfaction. Understanding what motivates remote workers is key to creating a successful remote work culture.
Remote workers are motivated by various factors that go beyond the intrinsic satisfaction derived from their work itself. Extrinsic motivations, such as financial rewards, recognition and appreciation, and opportunities for career progression, play a significant role in motivating remote workers.
Understanding these motivations can help employers create an engaging work environment that fosters productivity and satisfaction.
Financial Rewards And Incentives:
A competitive salary package: Remote workers are motivated by the prospect of earning a fair and competitive salary that reflects their skills, experience, and the value they bring to the organization.
Bonuses and performance-based rewards: Monetary incentives tied to performance can spur remote workers to strive for excellence and achieve their goals.
Commission-based structures: For remote workers who engage in sales or business development, the ability to earn commissions based on their achievements can be a strong motivator.
Flexible compensation options: Offering remote workers flexible compensation options, such as stock options or profit-sharing plans, provides them with a sense of ownership in the company's success.
Recognition And Appreciation:
Public acknowledgment: Recognizing remote workers for their accomplishments publicly, whether through team meetings, company-wide emails, or social media, can boost their motivation and self-esteem.
Personalized feedback: Providing regular and constructive feedback helps remote workers understand their performance, identify areas for improvement, and feel valued as part of the team.
Employee of the month/quarter/year programs: Recognition programs that highlight outstanding remote workers can foster a sense of healthy competition and motivate others to excel.
Celebrating milestones and achievements: Acknowledging the completion of significant projects or celebrating work anniversaries demonstrates appreciation for remote workers' commitment and hard work.
Opportunities For Career Progression:
Clear career pathways: Providing remote workers with a transparent career progression framework helps them understand the steps they need to take to advance within the organization.
Skill development programs: Offering remote workers opportunities for continuous learning and skills enhancement demonstrates commitment to their professional growth and motivates them to strive for new challenges.
Promotions and internal job postings: Opportunities to take on new roles or responsibilities within the company can keep remote workers engaged and motivated to excel.
Mentorship and coaching: Pairing remote workers with experienced mentors or coaches can provide valuable guidance, support, and motivation as they navigate their career paths.
Understanding the importance of extrinsic motivations for remote workers is crucial for creating an environment that promotes productivity and satisfaction. By offering competitive financial rewards, recognizing and appreciating their contributions, and providing opportunities for career progression, employers can foster motivation and commitment among their remote workforce.
Creating A Supportive Remote Work Culture
Remote workers are motivated by various factors, such as flexibility, autonomy, and work-life balance. Building a supportive remote work culture involves fostering open communication, providing opportunities for professional growth, and offering recognition and rewards for their hard work. This helps to boost their motivation and productivity, leading to a successful remote work environment.
Building trust and effective communication:
Trust is essential in a remote work setting as employees must feel confident in their abilities and decisions. Building trust requires open communication and consistent feedback.
Transparency is key to fostering trust. Managers should share information about company goals, strategy, and changes, keeping employees informed and involved.
Encouraging frequent communication channels like chat platforms or regular virtual meetings can help remote workers stay connected, build relationships, and address any concerns or questions promptly.
Providing opportunities for team members to share ideas and opinions can boost engagement and collaboration. It is important to foster an environment where all voices are valued.
Providing necessary tools and resources:
To ensure remote workers have what they need to excel, it is crucial to provide them with the necessary tools and resources. This includes reliable internet access, appropriate hardware and software, and access to company systems and databases.
Offering training and support on using remote tools effectively helps employees navigate the virtual work environment with confidence. Training can cover topics like video conferencing, project management software, and cybersecurity best practices.
Regularly assessing and updating the technology stack to meet evolving needs can improve productivity and employee satisfaction. Investing in cutting-edge technology demonstrates commitment to remote workers and their success.
Encouraging collaboration and teamwork:
Collaboration is a vital aspect of remote work culture as it fosters creativity, innovation, and a sense of belonging. Encouraging collaboration can be achieved through various means:
Establishing virtual team-building activities like group challenges or shared interests to build camaraderie and strengthen relationships.
Implementing project management tools that facilitate real-time collaboration and task management.
Encouraging cross-functional collaboration by assigning tasks or projects that require different skill sets from team members.
Facilitating virtual brainstorming sessions or regular team meetings where employees can share ideas, provide feedback, and contribute to the decision-making process.
Creating a supportive remote work culture requires building trust and effective communication, providing necessary tools and resources, and encouraging collaboration and teamwork. With these elements in place, remote workers are motivated, engaged, and able to thrive in their roles.
Overcoming Motivation Challenges In Remote Work
Remote workers face unique challenges in staying motivated. Understanding what motivates them is key to overcoming these challenges. From setting clear goals to providing regular feedback and opportunities for growth, remote workers thrive when they feel purposeful and supported.
Remote work offers numerous benefits, such as flexibility, autonomy, and improved work-life balance. However, it also presents unique challenges that can hinder motivation and productivity. In this section, we will explore three common challenges faced by remote workers and discuss effective strategies to overcome them.
Dealing With Isolation And Loneliness
Remote workers often miss out on the social interactions and camaraderie that come naturally in a traditional office setting. The lack of face-to-face communication and physical presence can lead to feelings of isolation and loneliness. To combat these challenges, remote workers can:
Join online communities: Engage with like-minded professionals through online platforms, forums, and social media groups. This can help foster connections and provide a sense of belonging.
Schedule virtual coffee breaks: Set aside time to chat with colleagues or fellow remote workers via video calls. These informal interactions can help alleviate loneliness and provide an opportunity for social connection.
Participate in virtual team-building activities: Remote companies often organize virtual team-building exercises or online events. Engaging in these activities can foster a sense of community and improve motivation.
Managing Distractions And Maintaining Focus
One of the biggest challenges for remote workers is managing distractions and staying focused amidst the potential interruptions at home. To address this challenge effectively, remote workers can employ the following strategies:
Create a designated workspace: Set up a dedicated area for work that minimizes distractions and signals a shift in focus.
Establish a routine: Create a daily schedule that includes regular working hours, breaks, and specific time for focused work. Following a routine can help maintain discipline and focus.
Utilize productivity tools: Take advantage of apps and tools designed to enhance focus and mitigate distractions. Tools such as time trackers, website blockers, and noise-canceling headphones can aid in creating a productive work environment.
Addressing Work-Life Balance Issues
While remote work provides flexibility, it can blur the boundaries between professional and personal life, resulting in an imbalance. Achieving a healthy work-life balance is crucial for remote workers' well-being and long-term motivation. To address work-life balance issues, remote workers can consider the following:
Establish clear boundaries: Set defined working hours and communicate them with colleagues and family members. Intentionally separate work life from personal life.
Prioritize self-care: Schedule time for exercise, relaxation, and hobbies outside of work hours. Taking care of physical and mental well-being is essential for maintaining motivation.
Identify and delegate tasks: Learn to delegate or outsource tasks that can be handled by others. This allows for a more efficient use of time and prevents work from encroaching on personal life.
Overall, remote work presents unique motivation challenges that can be overcome with proactive strategies. By managing feelings of isolation, minimizing distractions, and prioritizing work-life balance, remote workers can enhance their motivation, productivity, and overall satisfaction in their remote work journey.
The Role Of Leadership In Motivating Remote Workers
Effective leadership plays a crucial role in motivating remote workers, urging them to deliver their best. By cultivating trust, providing clear communication, setting realistic goals, and offering support, leaders can tap into what drives remote employees, enhancing their productivity and satisfaction.
Managing a remote team comes with its own set of challenges, but effective leadership can play a crucial role in motivating remote workers and fostering their engagement. Here are some key strategies that can help managers excel in remote team management:
Effective Remote Team Management:
Establish regular communication channels: Keeping open lines of communication is vital in remote team management. By using platforms like video conferences, instant messaging, and project management tools, leaders can stay connected with their remote team members and build strong relationships.
Foster a sense of trust and collaboration: Remote workers need to feel trusted and valued. Leaders can promote trust by encouraging open and transparent communication, giving team members autonomy in their work, and fostering teamwork through virtual team-building activities.
Set clear goals and expectations: Remote workers thrive when they have a clear understanding of their objectives and how their work aligns with the overall team and organizational goals. Leaders should provide clear guidance, set realistic expectations, and communicate the desired outcomes.
Setting Clear Goals And Expectations:
Define specific and measurable goals: Setting specific goals with measurable targets allows remote workers to track their progress and find intrinsic motivation. Clear goals provide a sense of purpose and direction, ensuring remote workers stay focused on what needs to be achieved.
Break down goals into actionable tasks: Remote workers may struggle with the lack of direct supervision, so it is essential to break down goals into manageable tasks. Clearly outlining the steps required to achieve each goal helps remote workers prioritize their work and stay motivated.
Provide resources and support: Remote workers may face obstacles or require additional resources to accomplish their goals. Leaders should proactively provide the necessary tools, training, and support to help remote workers overcome challenges and perform at their best.
Providing Continuous Feedback And Coaching:
Offer timely feedback: Remote workers need feedback to improve their performance and stay engaged. Leaders should provide regular feedback, recognizing achievements and offering constructive criticism when needed. Timely feedback shows remote workers that their efforts are valued and helps them understand areas for growth.
Foster a coaching mindset: Leaders can adopt a coaching approach to support remote workers' development. By offering guidance, mentorship, and resources, leaders empower remote workers to enhance their skills and reach their full potential. Regular check-ins and coaching sessions also create opportunities for remote workers to share their challenges and receive personalized support.
Celebrate successes: Remote workers often miss out on traditional office celebrations and recognition. Leaders should make an effort to celebrate individual and team successes virtually, whether through public recognition, rewards, or virtual team events. Celebrating achievements creates a positive work culture and motivates remote workers to continue performing at their best.
By implementing effective remote team management strategies, setting clear goals and expectations, and providing continuous feedback and coaching, leaders can motivate their remote workers and create a thriving virtual work environment.
Leveraging Technology For Motivating Remote Workers
Remote workers are motivated by leveraging technology to enhance productivity and collaboration. Through the use of digital tools, communication platforms, and project management software, remote employees feel empowered and engaged in their work, leading to higher motivation and efficiency.
In today's digital world, technology plays a vital role in keeping remote workers motivated and engaged. By leveraging various digital collaboration tools, implementing virtual team-building activities, and embracing innovative remote work solutions, companies can create an environment where remote workers thrive.
Let's explore these strategies in more detail:
Utilizing digital collaboration tools:
Slack: This popular messaging platform allows remote workers to stay connected, collaborate in real-time, and foster a sense of teamwork.
Zoom: Video conferencing tools like zoom enable face-to-face meetings, improving communication and building stronger relationships within remote teams.
Trello: Project management tools like trello help remote workers organize tasks, set priorities, and track progress, ensuring seamless collaboration.
Implementing virtual team-building activities:
Virtual coffee chats: Encourage remote workers to have virtual coffee breaks where they can non-work-related conversations, fostering a sense of camaraderie.
Online team-building games: From quizzes to virtual escape rooms, interactive games promote teamwork, creativity, and collaboration among remote team members.
Virtual happy hours: Organize online social events like virtual happy hours to allow remote workers to unwind and socialize in a relaxed, informal environment.
Embracing innovative remote work solutions:
Flexible work schedules: Offer remote workers the freedom to choose their work hours, accommodating their preferences and fostering work-life balance.
Remote work stipends: Providing financial support to remote workers for setting up a conducive workspace at home, such as ergonomic furniture or high-speed internet.
Health and wellness initiatives: Implement remote wellness programs, such as virtual exercise classes or meditation sessions, to support the physical and mental well-being of remote employees.
By leveraging technology and implementing virtual team-building activities, companies can create a connected and motivated remote workforce. Embracing innovative remote work solutions further enhances productivity, engagement, and job satisfaction among remote workers. With these strategies in place, companies can unlock the full potential of remote work and cultivate a thriving virtual work environment.
Supporting Employee Well-Being In Remote Work
Remote workers are motivated by various factors, including flexible schedules, freedom to work from anywhere, and increased work-life balance. Providing support for employee well-being is crucial in maintaining their motivation and productivity while working remotely.
Remote work has become increasingly popular, and organizations are recognizing the importance of supporting the well-being of their remote workers. Prioritizing mental and physical health, encouraging breaks and work-life integration, and supporting work-life harmony are essential in ensuring the overall well-being of remote employees.
Let's delve deeper into each of these aspects:
Promoting Mental And Physical Health:
Providing access to mental health support: Remote workers may face various challenges, and offering access to mental health resources such as counseling or therapy can help them cope with stress, anxiety, and other mental health issues.
Encouraging regular exercise: Physical activity is crucial for well-being. Encourage remote workers to incorporate exercise into their daily routines by offering exercise challenges, virtual fitness classes, or access to fitness apps.
Promoting healthy eating habits: Encourage remote employees to maintain a balanced diet by sharing healthy recipes or creating wellness challenges that promote good nutrition.
Facilitating ergonomic work setups: Supporting remote workers in setting up a comfortable and ergonomic workspace can help prevent physical strain and promote overall well-being.
Encouraging Breaks And Work-Life Integration:
Promoting regular breaks: Remind remote workers to take breaks throughout the day to recharge and prevent burnout. Encourage them to step away from their workspaces and engage in activities they enjoy.
Scheduling downtime: Encourage remote workers to set boundaries between work and personal life by establishing specific working hours and ensuring they have dedicated time for relaxation and personal activities.
Encouraging face-to-face interactions: Encourage remote employees to connect with colleagues through video calls or virtual team-building activities to foster a sense of belonging and combat feelings of isolation.
Supporting Work-Life Harmony For Remote Workers:
Flexibility in working hours: Providing flexibility allows remote workers to adjust their schedules to accommodate personal commitments and achieve work-life balance.
Creating clear communication channels: Establishing effective communication channels, such as video conferencing platforms, instant messaging tools, and project management software, enables remote workers to stay connected and collaborate seamlessly.
Offering opportunities for professional development: Providing remote employees with learning and growth opportunities not only enhances their skills but also shows support for their career goals and overall well-being.
Recognizing and celebrating achievements: Regularly acknowledging and appreciating the hard work and contributions of remote workers helps boost employee morale and motivation.
Supporting employee well-being in remote work is crucial for maintaining a healthy and productive workforce. By promoting mental and physical health, encouraging breaks and work-life integration, and supporting work-life harmony, organizations can create a positive remote work environment where employees can thrive.
Sustaining Motivation And Engagement In Remote Work
Remote workers are motivated by various factors, including the flexibility to create their own schedules, the chance to work from anywhere, and a better work-life balance. These elements contribute to sustaining their engagement and motivation in remote work.
Working remotely offers numerous benefits, such as flexibility, increased autonomy, and improved work-life balance. However, it can also present challenges when it comes to sustaining motivation and engagement. Fortunately, there are several strategies that organizations can employ to ensure remote workers stay motivated and connected.
The following areas should be considered:
Celebrating Achievements And Milestones:
Recognize and celebrate the accomplishments of remote workers to boost morale and motivation.
Create a system for acknowledging milestones, such as work anniversaries or project completions.
Use virtual platforms to organize team-wide celebrations and share success stories.
Offering Opportunities For Professional Development:
Provide remote workers with access to online training courses, webinars, or workshops to enhance their skills.
Encourage self-directed learning to promote personal growth and development.
Offer mentorship programs or virtual coaching sessions to support career progression.
Fostering A Sense Of Belonging Through Virtual Communities:
Create virtual communities or forums where remote workers can interact, share experiences, and build relationships.
Establish regular virtual social events, such as virtual coffee breaks or team-building activities, to cultivate a sense of camaraderie.
Encourage remote workers to join industry-related groups or forums to expand their professional network.
By implementing these strategies, organizations can promote motivation and engagement among remote workers. Celebrating achievements and milestones, offering professional development opportunities, and fostering a sense of belonging through virtual communities are vital ingredients for sustained productivity and satisfaction in remote work environments.
Frequently Asked Questions
What Are The Advantages Of Remote Work?
Remote work offers flexibility, increased productivity, work-life balance, reduced commute time, and access to a global talent pool. Employees can create their own work environment and have a better work-life integration.
How Can Remote Workers Stay Motivated?
Remote workers can stay motivated by setting clear goals, creating a structured routine, taking regular breaks, staying connected with colleagues, seeking support from mentors or coaches, and regularly evaluating their progress and achievements.
How Can Employers Motivate Remote Workers?
Employers can motivate remote workers by providing regular feedback and recognition for their work, offering opportunities for career growth and development, fostering a positive and inclusive remote work culture, promoting work-life balance, and creating a sense of belonging through team-building activities.
Conclusion
Remote workers are driven by various factors that motivate them to excel in their performance. The freedom and flexibility that comes with remote work are enticing incentives that fuel their motivation. Additionally, the ability to create a work-life balance and eliminate the stresses related to commuting and office politics contribute to their motivation.
Remote workers are also inspired by the independence and autonomy they possess in managing their work. The opportunities to work in a comfortable environment and the ability to structure their day according to their own preferences further ignite their motivation.
Moreover, remote workers are motivated by the trust they receive from their employers, which in turn enhances their dedication and commitment. The virtual connections and shared purpose with their remote colleagues also play a significant role in keeping their motivation levels high.
Overall, it is crucial for organizations to recognize and nurture these motivators in order to create a positive and productive remote work environment.