Chatbots are most commonly used by businesses and customer service departments. They provide automated responses to user inquiries, saving time and improving efficiency.
These chatbots are utilized by various industries, including e-commerce, banking, travel, and healthcare, to provide instant assistance to their customers. With the advancement of technology and the popularity of messaging apps, chatbots have become an essential tool for organizations to enhance customer interaction and support.
They are especially beneficial for handling repetitive queries, simplifying processes, and offering 24/7 support. By implementing chatbots, businesses can streamline their customer service operations and deliver prompt and effective responses to their customers' needs.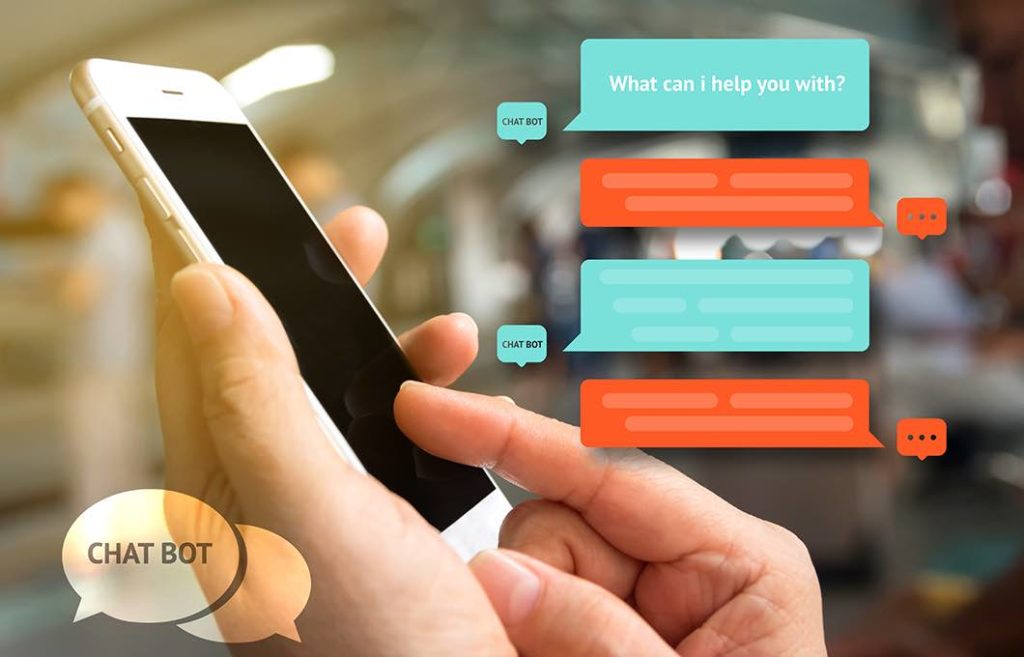 Credit: www.expert.ai
The Rise Of Chatbots
Chatbots have seen a rapid rise in popularity, becoming the future of communication. They are used by various industries from healthcare to e-commerce. Companies integrate chatbots into their websites and messaging platforms to engage with customers. These virtual assistants can handle a range of tasks, from answering queries to providing personalized recommendations.
The technology behind chatbots continues to advance, enabling them to understand natural language and provide more accurate responses. With their ability to operate 24/7 and handle multiple inquiries simultaneously, chatbots have become invaluable tools for businesses looking to enhance customer service and streamline operations.
As more industries recognize the benefits of chatbots, their usage is set to increase further, transforming the way we communicate and interact online.
Industries Utilizing Chatbots
Chatbots have become an essential tool for various industries in enhancing their services. In the retail industry, these bots have revolutionized customer service by providing instant assistance and personalized recommendations. Healthcare industry professionals have also embraced chatbots, utilizing them to enhance patient care through appointment scheduling and medication reminders.
Similarly, the financial industry has witnessed the streamlining of banking operations with the help of chatbots, by providing round-the-clock support for account inquiries and transactional activities. Overall, chatbots have proven to be a game-changer for these industries, improving efficiency, customer satisfaction, and ultimately, the bottom line.
Whether it's retail, healthcare, or finance, chatbots have become indispensable in creating better experiences for users.
Chatbots In Everyday Life
Chatbots have become an integral part of our everyday lives, serving various purposes. Many individuals rely on chatbots for personal assistance, offering quick and convenient solutions. Businesses in the entertainment industry have also embraced chatbot technology to engage and entertain their audiences.
Whether it's booking tickets, providing recommendations, or addressing customer inquiries, chatbots play a crucial role. Similarly, the travel and hospitality sector benefits greatly from chatbots, simplifying the booking process and offering timely information to travelers. These artificial intelligence-powered tools have revolutionized the way we interact and seek assistance in various aspects of our lives.
The widespread use of chatbots across different industries highlights their effectiveness and the growing reliance on their capabilities.
The Role Of Chatbots In Customer Service
Chatbots are utilized by various industries, but they are particularly important in customer service. They offer 24/7 support, ensuring that customers receive assistance whenever they need it. One of the key benefits of chatbots is their ability to quickly resolve customer queries.
By providing immediate responses and offering relevant information, chatbots can help improve customer satisfaction. They eliminate the need for customers to wait in long queues or endure long call waiting times. This efficient and prompt service can significantly enhance the overall customer experience.
Chatbots also assist in handling repetitive and frequently asked questions, freeing up human agents to focus on more complex issues. Through their speed, accessibility, and problem-solving capabilities, chatbots have become invaluable tools for businesses aiming to deliver exceptional customer service.
Chatbots In Marketing And Sales
Chatbots have become integral tools in the field of marketing and sales. They have found applications in lead generation and can personalize marketing strategies to drive customer engagement. By utilizing chatbots, businesses can enhance their sales conversion rates and provide a seamless customer experience.
These ai-powered virtual assistants can communicate with prospects, collect relevant information, and nurture leads through targeted messaging. Chatbots are designed to engage with potential customers and assist them in making purchasing decisions. Their ability to handle queries, provide real-time assistance, and offer personalized recommendations is invaluable in the marketing and sales process.
By leveraging chatbots effectively, businesses can streamline their lead generation efforts, increase customer satisfaction, and ultimately boost their revenue. So, who uses chatbots the most? Companies looking to optimize their marketing and sales strategies rely on chatbots as an essential tool.
Chatbot Adoption In Different Demographics
Chatbot adoption spans across various demographics, including the tech-savvy millennial generation. Millennials, known for their digital proficiency, readily embrace chatbot technology in their daily lives. These tech-savvy individuals quickly adapt to the convenience and efficiency that chatbots provide. However, it's not just the young who are adopting chatbots; senior citizens are also embracing this technology.
As chatbots become more user-friendly and accessible, seniors are finding value in utilizing them for tasks like customer support and information retrieval. Furthermore, chatbots have become a crucial part of the global business landscape. Companies worldwide are integrating chatbots into their operations to streamline customer service, enhance user experience, and improve efficiency.
Chatbots are becoming indispensable tools for businesses to stay competitive in the ever-evolving digital market. Whether it's the tech-savvy millennials or businesses seeking innovation, chatbots are proving to be valuable assets in various demographics and industries.
The Future Of Chatbots
Chatbots are becoming increasingly popular as more industries embrace the power of artificial intelligence. With advancements in ai, chatbots are being integrated with voice assistants, allowing for a seamless and intuitive user experience. This opens up a whole new realm of possibilities for businesses and consumers alike.
From customer service to sales and marketing, chatbots have the potential to revolutionize the way we interact with technology. The ability for chatbots to make autonomous decisions further enhances their capabilities, making them indispensable tools in a wide range of applications.
As the future of chatbots continues to unfold, it is clear that they are being used by a diverse range of industries and individuals seeking to streamline processes and improve user experiences. Whether it's in healthcare, finance, e-commerce, or any other sector, chatbots are revolutionizing the way we communicate and engage with technology.
Frequently Asked Questions
Who Benefits The Most From Using Chatbots?
Chatbots can benefit businesses and organizations of all sizes. They are especially useful for customer service, as they can handle simple inquiries and provide quick responses. Chatbots also help improve efficiency and reduce costs by automating repetitive tasks. Additionally, chatbots can enhance user experience by providing personalized recommendations and assistance.
How Do Chatbots Help E-Commerce Businesses?
Chatbots are extremely beneficial for e-commerce businesses. They can help with product recommendations, answer faqs, and provide personalized customer support. Chatbots can also assist in streamlining the purchasing process by guiding users through the steps or even completing transactions directly within the chat interface.
This improves customer satisfaction and boosts sales.
Are Chatbots Useful For Healthcare Providers?
Absolutely! Chatbots have proved to be valuable tools for healthcare providers. They can assist with appointment scheduling, answer basic medical questions, and provide information about services and facilities. Chatbots can also help triage patients by gathering symptoms and directing them to the appropriate medical professionals.
Overall, chatbots improve accessibility and efficiency in the healthcare industry.
Conclusion
Based on the increasing dominance of technology in various industries, it is clear that chatbots have become a vital tool for businesses across the board. With their ability to streamline customer interactions, provide personalized recommendations, and offer round-the-clock support, it is no wonder why industries such as e-commerce, banking, healthcare, and customer service have integrated this technology into their operations.
Retailers, for example, leverage chatbots to offer instant and convenient support to their customers, resulting in enhanced overall satisfaction and increased sales. Similarly, financial institutions rely on chatbots to provide prompt responses to customers' inquiries, ensuring efficient banking experiences. Moreover, healthcare providers employ chatbots to offer real-time medical advice and assistance, especially during emergencies.
As technology continues to advance and chatbot capabilities expand, we can expect even more industries to adopt this powerful tool. The future undoubtedly holds exciting opportunities for the integration of chatbots, revolutionizing and transforming the way businesses engage with their customers.