Consistency is important on a website to establish trust with visitors and improve search engine rankings. A consistent website creates a sense of professionalism and reliability, while also making it easier for search engine algorithms to understand and categorize the content.
This leads to higher visibility and more traffic to the website. When designing and maintaining a website, it's crucial to keep a consistent theme throughout all of the pages and content. This includes using the same fonts, colors, and layout across the entire website.
Additionally, the tone and style of writing should remain constant throughout all the pages. Consistency not only makes a website more aesthetically pleasing, but it also helps to establish credibility and authority in the eyes of the user. When a website looks and feels professional, users are more likely to trust the information and services provided on the site. Furthermore, search engine algorithms favor websites that are consistent, which can lead to higher rankings and more organic traffic.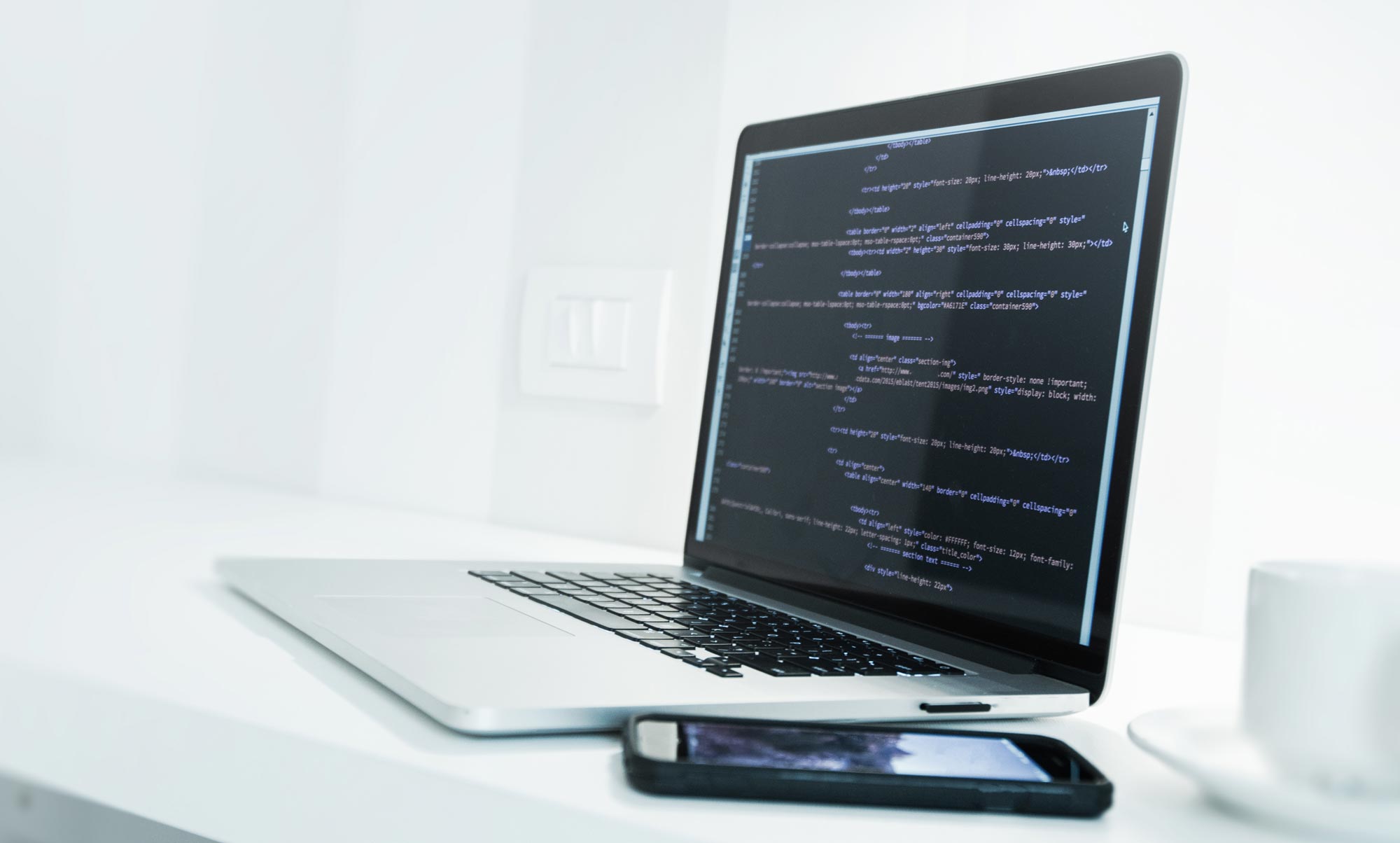 Credit: www.bluefrogdm.com
Understanding The Importance Of Consistency On A Website
Consistency on a website refers to the uniformity of design, content, and functionality across all pages. It emphasizes the importance of presenting a unified message to website visitors, making it easy for them to navigate and consume content. The role of consistency in building trust with website visitors cannot be overstated.
When visitors are familiar with the layout and content of a site, they are more likely to trust its authority and expertise. Consistency also impacts user experience and website navigation. By maintaining consistency, users are able to move seamlessly from one page to another without feeling lost or confused.
This helps to reduce bounce rates and increase engagement. Overall, consistency is important for a website's success as it establishes credibility, improves user experience and encourages visitor retention.
Why is Consistency Important on a Website?
Consistency is important on a website for several reasons:
User Experience: Consistency in design, layout, navigation, and content across your website helps create a positive user experience. When visitors can easily navigate and understand how your website works, they are more likely to stay longer, explore more pages, and achieve their desired goals. Consistency reduces confusion, enhances usability, and improves overall user satisfaction.
Branding: Consistency in visual elements, such as colors, fonts, and logos, reinforces your brand identity. When your website aligns with your brand's established guidelines, it creates a cohesive and recognizable experience for visitors. Consistency in branding builds trust, strengthens brand recall, and helps differentiate your website from competitors.
Professionalism: Consistency conveys professionalism and attention to detail. When visitors see a consistent design, layout, and content quality throughout your website, they perceive your brand as reliable and trustworthy. Inconsistencies, on the other hand, can create a sense of sloppiness or unprofessionalism, potentially undermining your credibility.
Ease of Use: Consistency in website design and functionality makes it easier for users to interact with your site. When elements such as buttons, forms, menus, and links follow consistent patterns and behaviors, visitors can quickly understand how to navigate and interact with different sections of your website. This reduces the learning curve and makes it more likely for users to achieve their goals efficiently.
Brand Recognition: Consistency helps in building brand recognition. When visitors encounter consistent visual elements, messaging, and tone of voice across your website, they start to associate those elements with your brand. Over time, this repetition and reinforcement help create a strong brand identity in the minds of users, making it easier for them to recognize and recall your brand in the future.
SEO and Search Rankings: Consistency in content creation and updates can positively impact search engine optimization (SEO). Regularly publishing high-quality and relevant content signals to search engines that your website is active and provides value to users. This can lead to improved search rankings, increased organic traffic, and higher visibility in search engine results.
Conversion Optimization: Consistency plays a role in conversion optimization. By maintaining a consistent user experience, visitors develop a sense of familiarity and trust with your website. This can encourage them to take desired actions, such as making a purchase, subscribing to a newsletter, or filling out a form. Consistency in messaging, design, and calls-to-action helps guide users through the conversion funnel.
In summary, consistency on a website is important for providing a positive user experience, reinforcing branding, conveying professionalism, enhancing ease of use, building brand recognition, improving SEO, and optimizing conversions. By ensuring a consistent and cohesive experience, you can create a strong foundation for your website's success.
The Elements Of A Consistent Website
Consistency is a crucial factor for any website looking to establish and maintain a strong online presence. One of the website elements that require consistency is branding. Logos, colors, and typography must align across all pages to create uniformity. Additionally, maintaining uniformity in page layouts and structure is equally important.
A consistent structure and format help users to easily navigate and understand the website's content. Moreover, design elements such as images, icons, and buttons, need consistency to enhance the website's overall visual appeal. Maintaining consistency in a website's branding, layout, and design elements is fundamental as it helps to enhance user experience and drive long-term engagement.
Benefits Of A Consistent Website
Consistency is key when it comes to operating a successful website. A consistent website is easy to navigate and users are able to find what they need without frustration. This leads to increased user engagement and reduced bounce rates. Additionally, a consistent website helps improve brand recognition and awareness.
By presenting a strong and uniform brand identity, users are more likely to remember a website and return in the future. A consistent website can also lead to higher conversion rates and better roi. By providing a seamless user experience, users are more likely to trust a brand and make purchases.
In order to achieve these benefits, it is important to maintain consistency in design, content, and functionality throughout a website.
Challenges In Maintaining Consistency
Consistency on a website is essential for building trust and credibility with users. Unfortunately, many website owners face challenges when it comes to maintaining consistency. Common mistakes such as using different fonts, colors, or layouts on different pages affect website consistency.
These inconsistencies can impact user trust and credibility, prompting users to leave the website. To maintain website consistency, strategies such as using a style guide and templates for different pages and platforms can be applied. Additionally, using consistent language, tone, and imagery helps maintain the website's brand identity.
Overall, consistency remains key in building trust and credibility between websites and users.
Frequently Asked Questions
What Is Website Consistency?
Website consistency refers to the uniformity of design and content throughout a website. It ensures a cohesive user experience.
How Does Consistency Help In Branding?
Consistency helps establish a strong brand identity by reinforcing visual and messaging elements and creating recognition.
What Impact Does Inconsistency Have On User Experience?
Inconsistency causes confusion, frustration, and mistrust. It negatively affects user experience and can drive away potential customers.
Is Consistency Necessary For Mobile-Responsive Websites?
Yes, consistency is equally important on mobile devices. It ensures a user-friendly experience across all platforms for increased engagement.
How Does Inconsistency Affect Website Credibility?
Inconsistency lowers website credibility by making it appear unprofessional and unreliable. Consistency, on the other hand, builds trust.
Can Inconsistency Affect Website Traffic?
Yes, inconsistency can lead to decreased website traffic. A confusing user experience may cause visitors to leave the website and look for alternatives.
How Can Website Consistency Be Achieved?
Website consistency is achieved through maintaining a uniform design, layout, and content tone throughout a website. Using a style guide can help.
Conclusion
Maintaining consistency on a website is a crucial factor in establishing an online presence. It not only ensures that the website is easy to navigate, but it also creates a sense of professionalism and reliability. Consistent design elements, branding, and content are all vital in attracting and retaining visitors to a site.
Furthermore, consistency helps to establish a strong connection between a company and its audience, building trust and credibility. With the vast number of businesses competing in the online space, it's essential to stand out and offer a memorable experience, which is only possible through consistency.
Therefore, website owners should prioritize consistency as a vital aspect of their web presence and strive to maintain it across all aspects of their site. So, take the time to evaluate your website and ensure it aligns with your branding and values to create a lasting and consistent impression on your audience.