Xero Bookkeeping is a cloud-based accounting software that allows businesses to streamline their financial processes. With features such as bank reconciliation, invoicing, and expense tracking, Xero Bookkeeping makes it easy for businesses to manage their finances in an efficient and organized manner.
Whether you are a small business owner or a freelance professional, Xero Bookkeeping can help you stay on top of your financial records, ultimately saving you time and effort. By automating manual tasks and providing real-time access to financial information, Xero Bookkeeping enables businesses to make informed decisions and improve their overall financial management.
With its user-friendly interface and comprehensive reporting capabilities, Xero Bookkeeping is a reliable and effective solution for businesses of all sizes.
Simplifying Financial Management With Xero Bookkeeping
Managing finances efficiently is crucial for the success of any business. Xero bookkeeping offers a comprehensive solution that simplifies your financial management, enabling you to effectively streamline your financial processes. With its user-friendly interface and powerful features, Xero bookkeeping allows you to take control of your finances and achieve greater efficiency in your day-to-day operations.
Data entry and reconciliation can be time-consuming and prone to errors. However, with Xero bookkeeping, you can automate these tasks, saving you valuable time and ensuring accuracy. The automated data entry feature allows you to import your financial information directly from your bank accounts, credit cards, and other sources, eliminating the need for manual data entry. Additionally, the reconciliation feature matches your transactions with bank statements, automatically identifying and flagging any discrepancies. This automation not only improves efficiency but also enhances the accuracy of your financial records.
Accurate tracking of income and expenses is essential for making informed financial decisions. Xero bookkeeping provides you with robust tools to track your income and expenses seamlessly. It allows you to categorize your transactions, create custom fields, and generate detailed reports, providing you with a clear overview of your financial position. Armed with this accurate and up-to-date information, you can make informed decisions that align with your business goals and drive financial growth.
In conclusion, Xero bookkeeping offers a sophisticated yet user-friendly solution for simplifying financial management. Whether you are a small business owner or a finance professional, Xero bookkeeping equips you with the tools necessary to streamline your financial processes, automate data entry and reconciliation, and track income and expenses accurately. By leveraging these features, you can make better financial decisions and propel your business towards success.
Understanding Xero Bookkeeping For Small Businesses
Bookkeeping is an integral part of any business, regardless of its size. However, for small businesses, managing finances effectively is even more crucial. That's where Xero bookkeeping comes into play, offering an efficient and user-friendly solution for small business owners.
Exploring The Benefits Of Xero Bookkeeping For Small Businesses
Implementing Xero bookkeeping brings a multitude of advantages to small businesses. Let's delve into some of the key ones:
Streamlined Financial Management: Xero's cloud-based platform enables small business owners to access their financial data in real-time. With automatic bank feeds and daily updates, you can easily stay on top of your cash flow, expenses, and invoices.
Enhanced Accuracy and Efficiency: Xero automates various bookkeeping tasks, eliminating the need for manual data entry. By reducing human error, you can ensure the accuracy of your financial reports and save valuable time that can be invested in other important aspects of your business.
Improved Collaboration: Xero allows multiple users to access and collaborate on the same financial data simultaneously. This enables your accountant, bookkeeper, and other team members to work together seamlessly, fostering better communication and increasing productivity.
Effortless Data Backup: Unlike traditional bookkeeping methods, Xero automatically backs up your financial data on secure servers. This eliminates the risk of data loss due to hardware failures or accidents, ensuring the safety of your valuable financial information.
Data Security: Xero employs advanced security measures to safeguard your financial data from potential threats. With encrypted data transmission and regular security updates, you can have peace of mind knowing that your sensitive information is protected.
How Xero Bookkeeping Integrates With Other Business Systems
Xero bookkeeping seamlessly integrates with various business systems, allowing you to streamline your operations and improve efficiency. Whether you need to sync your sales data from your e-commerce platform, integrate with your point-of-sale system, or connect with your payment gateways, Xero offers a wide range of integrations to meet your specific needs.
By integrating Xero with your other business systems, you can experience the following benefits:
Automatic Data Synchronization: Xero automatically syncs your financial data with your integrated systems, eliminating the need for manual data entry and reducing the risk of errors.
Real-Time Reporting: With integrated systems, you can generate real-time reports that provide a comprehensive overview of your business's financial performance, allowing you to make informed decisions.
Improved Efficiency: Integrating Xero with your business systems reduces duplication of efforts and manual work, saving you time and increasing overall efficiency.
Enhanced Visibility: By integrating Xero with your other systems, you gain complete visibility into your business operations, enabling you to identify trends, analyze data, and gain valuable insights.
Maximizing The Use Of Xero's Features And Functionalities For Small Business Owners
Xero offers a wide array of features and functionalities designed to cater to small businesses. By fully utilizing these tools, you can take your bookkeeping to the next level and maximize efficiency. Here are some tips to get the most out of Xero for your small business:
Customize your Dashboard: Tailor your Xero dashboard to display the most relevant financial information for your business. This allows you to quickly assess your cash flow, outstanding invoices, and other crucial metrics at a glance.
Manage Invoices and Expenses: Take advantage of Xero's invoice management and expense tracking features to streamline your billing processes and efficiently monitor your business expenses. This helps in maintaining a healthy cash flow and staying on top of your financial obligations.
Utilize Reporting Tools: Xero offers various reporting tools that can provide valuable insights into your business's financial health. Generate customized reports, such as profit and loss statements or cash flow forecasts, to gain a deeper understanding of your business performance.
Automate Repetitive Tasks: Save time and reduce errors by automation. Xero allows you to automate recurring tasks, such as invoicing and bill payments, ensuring accuracy and freeing up your time to focus on more essential aspects of your business.
Embrace Add-Ons: Extend the functionality of Xero by exploring the extensive range of add-ons available. These add-ons can provide solutions for specific industry needs, such as inventory management, project management, or CRM integration. By finding the right add-ons for your business, you can enhance efficiency and streamline processes.
Xero Bookkeeping For Accountants And Bookkeepers
As an accountant or bookkeeper, embracing technology is crucial to staying competitive in the modern business landscape. Xero, a cloud-based accounting software, has revolutionized the way professionals manage their clients' finances. With its intuitive interface, powerful reporting and analysis tools, and efficient client collaboration features, Xero bookkeeping has become an essential tool for accountants and bookkeepers. In this section, we will explore how Xero can enhance productivity and client collaboration, leverage its reporting and analysis tools for better financial insights, and efficiently manage multiple clients through its platform.
Enhancing Productivity And Client Collaboration With Xero Bookkeeping
In the digital age, time is a valuable commodity. With Xero bookkeeping, accountants and bookkeepers can optimize their workflow and ensure efficient collaboration with clients. Xero's user-friendly interface makes it easy to navigate through its various features, reducing the time spent on training and allowing professionals to focus on their core responsibilities.
One of the key advantages of Xero bookkeeping is its real-time collaboration capabilities. With Xero's cloud-based platform, accountants and bookkeepers can easily access and share financial information with their clients. This eliminates the need for endless email exchanges and ensures that both parties are always on the same page.
Furthermore, Xero's file-sharing functionality enables seamless document exchange, allowing accountants and bookkeepers to effortlessly upload and share important financial documents with their clients. This streamlined process eliminates the hassle of physical paperwork, saving valuable time and improving overall productivity.
Leveraging Xero's Reporting And Analysis Tools For Better Financial Insights
Accurate financial insights are crucial for making informed business decisions. Xero bookkeeping offers a range of reporting and analysis tools that provide accountants and bookkeepers with valuable insights into their clients' financial health.
Xero's customizable reporting features allow professionals to generate detailed financial reports tailored to their clients' specific needs. From profit and loss statements to cash flow analysis, Xero provides accountants and bookkeepers with the tools they need to gain a comprehensive understanding of their clients' financial performance.
Moreover, Xero's data visualization tools enhance data analysis capabilities, enabling professionals to identify trends, spot anomalies, and make informed recommendations. The ability to visualize financial data in graphs and charts simplifies complex information and facilitates communication with clients.
Managing Multiple Clients Efficiently Through Xero's Platform
Accountants and bookkeepers often find themselves juggling multiple clients simultaneously, each with their unique financial requirements. Xero bookkeeping simplifies this task by providing a centralized platform for managing multiple clients efficiently.
With Xero, professionals can easily switch between different client accounts, streamlining the process of accessing financial information. This eliminates the need for multiple login credentials and saves time spent on navigating through various systems.
Additionally, Xero's user management feature allows accountants and bookkeepers to grant different levels of access to clients, ensuring that sensitive financial information remains secure. Through Xero's platform, professionals can efficiently collaborate with multiple clients without compromising confidentiality.
By leveraging Xero's client management tools, professionals can stay organized, keep track of upcoming deadlines, and efficiently allocate resources for each client. This streamlined approach not only enhances productivity but also ensures that each client receives the attention they deserve.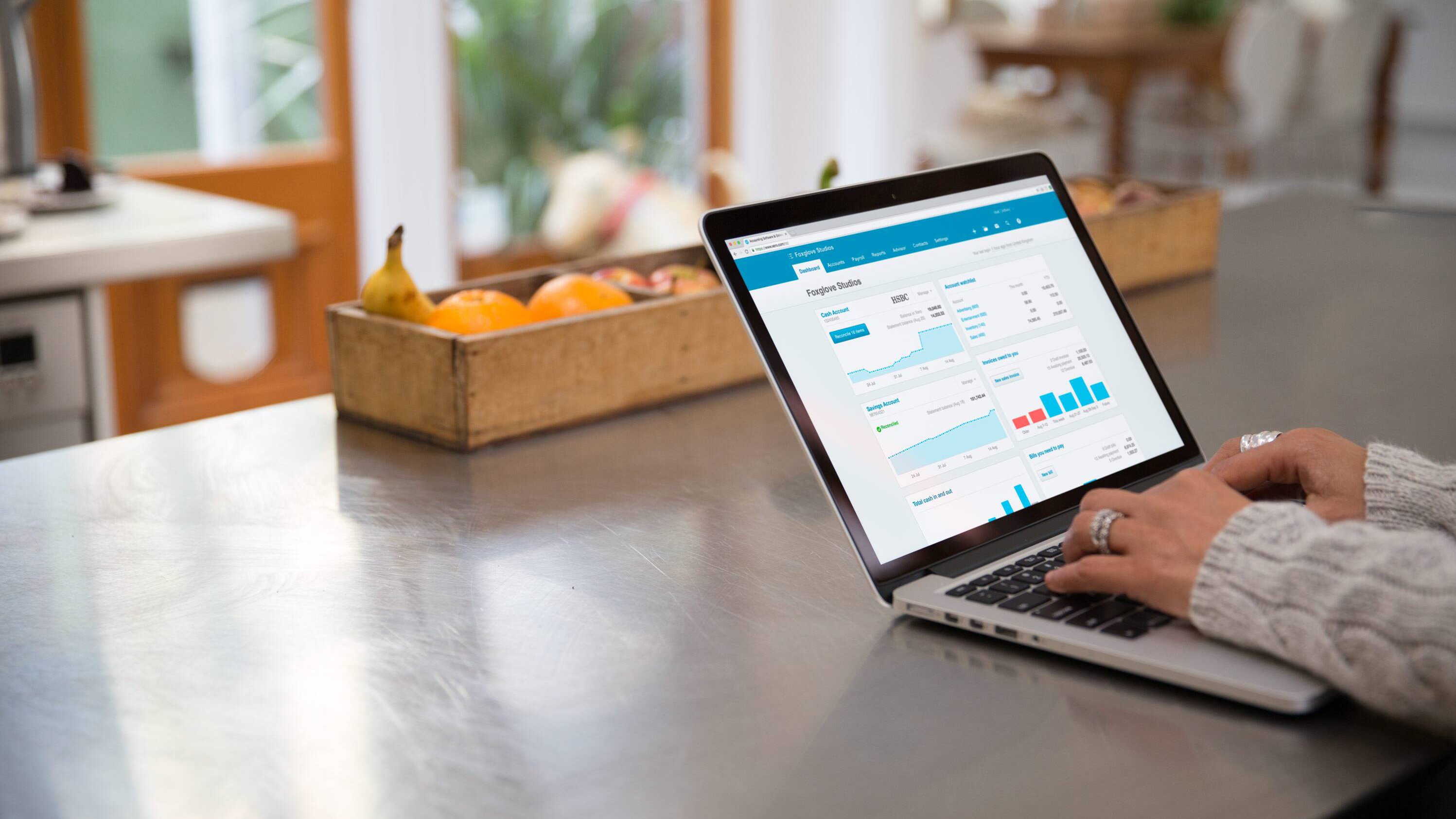 Credit: go.truenorthaccounting.com
The Future Of Xero Bookkeeping And Cloud Accounting
The future of Xero bookkeeping is closely intertwined with the rapid growth of cloud accounting. With the advent of technology, traditional bookkeeping methods are becoming outdated, giving way to more efficient and automated solutions. Cloud accounting has revolutionized the way businesses manage their finances, offering real-time visibility, flexibility, and enhanced collaboration. In this article, we will explore the key trends that are shaping the future of Xero bookkeeping and how businesses can leverage them to streamline their financial processes and gain a competitive edge.
Exploring The Growth Of Cloud Accounting And Its Impact On Xero Bookkeeping
Cloud accounting has transformed the way bookkeeping is done, allowing businesses to access their financial data from anywhere and at any time. With the cloud, business owners and bookkeepers can collaborate seamlessly, reducing the need for physical presence in the same location. This level of accessibility and flexibility not only saves time but also increases productivity.
Additionally, cloud accounting platforms like Xero provide real-time visibility into financial data, enabling businesses to make informed decisions and respond quickly to market changes. This level of transparency allows bookkeepers to provide more accurate and timely financial reporting, highlighting potential issues or opportunities that might have gone unnoticed. As a result, businesses can maintain a competitive advantage in a dynamic marketplace.
The Role Of Artificial Intelligence In Automating Bookkeeping Tasks
Artificial intelligence (AI) plays a pivotal role in revolutionizing bookkeeping by automating repetitive and time-consuming tasks. By leveraging AI, Xero bookkeeping becomes more efficient and accurate. AI-powered algorithms can quickly process large volumes of data, categorize transactions, and reconcile accounts, saving bookkeepers countless hours of manual work.
Moreover, AI can learn from past patterns and transactions, making it increasingly accurate over time. This not only reduces the chances of human error but also helps identify anomalies or potential fraud. With AI-driven bookkeeping, businesses can ensure compliance, minimize financial risks, and focus on strategic decision-making.
The Potential For Integration With Other Software And Applications
Xero bookkeeping further enhances its functionalities by seamlessly integrating with various software and applications. This integration not only streamlines workflows but also eliminates the need for manual data entry and reduces the chances of errors.
For example, Xero can integrate with banking systems and payment gateways, automating bank reconciliations and simplifying the cash flow management process. It can also integrate with customer relationship management (CRM) systems, enabling businesses to keep track of invoicing, sales, and customer interactions in one central location.
Benefits of Integration:
1. Streamline workflows
2. Eliminate manual data entry
3. Reduce errors
4. Simplify cash flow management
5. Centralize invoicing and sales tracking
By integrating Xero bookkeeping with other software and applications, businesses can create a seamless financial ecosystem, unlocking synergies and improving overall efficiency.
Best Practices For Xero Bookkeeping Success
Achieve Xero bookkeeping success with these best practices. Learn how to optimize your bookkeeping process and streamline your financial management with these expert tips.
Implementing Effective Workflows And Processes For Efficient Bookkeeping
Efficiency is key in bookkeeping, and Xero offers a range of tools that can help you streamline your processes and workflows. By implementing effective workflows, you can save time, reduce errors, and ensure a smooth bookkeeping experience.
Here are some best practices for implementing effective workflows with Xero:
Set up automatic bank feeds to simplify reconciliations and ensure accurate data.
Create custom templates for invoices, purchase orders, and other financial documents to improve consistency and branding.
Utilize Xero's tracking categories to categorize income and expenses effectively.
Regularly review and reconcile accounts to keep your financial records up to date.
Avoiding Common Pitfalls And Mistakes In Xero Bookkeeping
While Xero offers many benefits, there are some common pitfalls and mistakes that you should be aware of to ensure accurate and reliable bookkeeping.
Not categorizing transactions correctly: Take the time to correctly categorize transactions to provide accurate financial reports.
Overlooking bank reconciliation: Ensure regular bank reconciliation to identify discrepancies and correct errors promptly.
Missing expense claims: Encourage your team to submit expense claims promptly to avoid missing out on potential deductions.
Failing to back up data: Regularly back up your Xero data to prevent data loss in case of system failures or accidents.
Staying Updated With Xero's Latest Features And Updates For Maximum Productivity
Xero constantly releases updates and introduces new features to enhance productivity. To make the most of Xero's capabilities, it's essential to stay updated with these changes.
Here are a few ways to stay updated:
Subscribe to Xero's official blog and newsletters to receive updates directly in your inbox.
Check Xero's Help Center regularly to learn about new features and how to use them effectively.
Participate in webinars and online training sessions provided by Xero to enhance your skills and stay informed.
Join online Xero communities and forums to connect with other bookkeeping professionals and exchange best practices.
Frequently Asked Questions
Can Xero Be Used For Bookkeeping?
Yes, Xero can be used for bookkeeping. It is a popular accounting software that helps businesses manage their financial transactions, generate reports, and track expenses. With its user-friendly interface and powerful features, Xero simplifies the bookkeeping process, making it easier for businesses to stay organized and keep track of their finances.
What Is The Difference Between Quickbooks And Xero?
QuickBooks and Xero are accounting software that help companies manage finances. QuickBooks is popular among small businesses for its user-friendly interface. Xero, on the other hand, offers powerful features for businesses of all sizes and is known for its collaboration tools and integration capabilities.
Is Xero Easy For Beginners?
Yes, Xero is easy for beginners. It offers an intuitive interface and user-friendly features that simplify accounting tasks. With Xero, beginners can easily navigate the software and perform basic accounting functions with ease.
Is Xero Bookkeeping Free?
No, Xero bookkeeping is not free. Xero offers different pricing plans to suit various needs and budgets, with fees starting at $9 per month. Users can choose the plan that best fits their requirements and budget.
Conclusion
In a nutshell, Xero Bookkeeping is the ultimate tool for simplifying and streamlining financial management in any business. With its user-friendly interface and comprehensive features, it empowers entrepreneurs to efficiently track transactions, manage invoices, and generate detailed reports. By harnessing the power of automation and real-time data, Xero Bookkeeping enables businesses to make informed financial decisions and drive growth.
Say goodbye to manual bookkeeping and embrace the future of accounting with Xero.