The disadvantages of the digital world include online security risks and over-dependence on technology. In today's interconnected society, where technology is an essential part of our daily lives, there are certain drawbacks that need to be considered.
This article explores the potential downsides of the digital world, including an increased vulnerability to cyber threats and the negative impact of excessive screen time on physical and mental health. While the digital era has brought about numerous advancements and conveniences, it is important to be aware of the potential disadvantages and take measures to mitigate them.
Understanding and addressing these drawbacks can help individuals navigate the digital world more effectively and responsibly.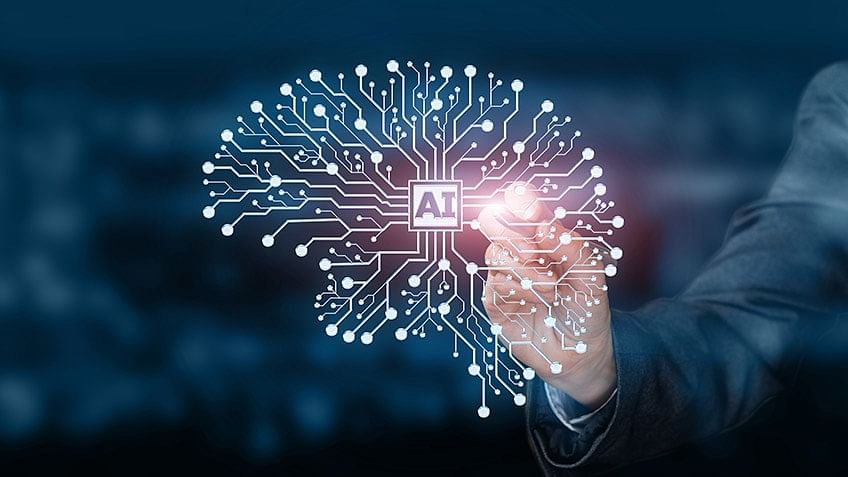 Credit: www.simplilearn.com
Disadvantages of the Digital World
Disadvantages of the Digital World refer to the negative aspects or drawbacks associated with the widespread use and reliance on digital technology in various aspects of life. These may include issues such as increased screen time leading to sedentary lifestyle and potential health concerns, privacy and security risks, cybercrime, digital divide and inequality, information overload, and the potential loss of interpersonal connections and social skills.
Impact On Physical And Mental Health
Living in a digital world has its advantages, but it's important to acknowledge the disadvantages as well. One significant area that has been affected is our physical and mental health. Let's take a closer look at some of the negative impacts.
Sedentary Lifestyle And Lack Of Physical Activity
Many people spend an excessive amount of their time engaged in digital activities, leading to a sedentary lifestyle.
The convenience of technology enables us to accomplish tasks with just a few clicks, eliminating the need for physical effort.
Lack of physical activity can contribute to weight gain, obesity, and a decline in cardiovascular health.
Regular exercise is essential for maintaining our overall well-being, but unfortunately, the digital world often keeps us glued to our screens, causing us to neglect our physical health.
Engaging in minimal physical activity also affects our mood, leaving us feeling sluggish and unmotivated.
Increased Screen Time Leading To Eye Strain And Headaches
With the rise of the digital era, screen time has significantly increased. Whether it's working on a computer, scrolling through social media, or watching videos, our eyes are constantly fixated on screens.
This extended screen time often leads to eye strain and discomfort. Prolonged exposure to screens can cause dryness, redness, and itching in the eyes.
The blue light emitted by screens has also been linked to headaches and migraines for some individuals.
Strained eyes and frequent headaches can negatively impact our productivity and overall well-being.
Negative Impact On Sleep Patterns
The digital world has disrupted our sleep patterns. Many of us have developed a habit of using electronic devices late into the night, which affects our quality of sleep.
The blue light emitted by screens can interfere with the production of melatonin, the hormone responsible for regulating sleep.
Using smartphones, tablets, or computers in bed can also stimulate our brains, making it harder to relax and fall asleep.
Poor sleep quality can result in daytime drowsiness, difficulty concentrating, and increased irritability.
While the digital world has brought us numerous benefits, it has also had its share of negative effects. Sedentary lifestyles, increased screen time leading to eye strain and headaches, and disrupted sleep patterns are some of the downsides that can impact our physical and mental health.
It is crucial to find a balance and make conscious efforts to prioritize our well-being amidst the digital era.
Social Isolation And Relationship Challenges
Living in the digital age has undoubtedly revolutionized the way we connect and communicate with others. However, this rapid advancement in technology comes with its fair share of disadvantages. One of the most prominent challenges of the digital world is the impact it has on social isolation and relationships.
Let's explore some of the key points related to this issue:
Decreased Face-To-Face Interaction
In today's digital world, online platforms have become the primary mode of communication, significantly reducing face-to-face interactions.
Digital communication often lacks the personal touch that comes with physical presence, leading to a decrease in genuine connections.
Difficulty In Developing And Maintaining Meaningful Relationships
Many individuals find it challenging to develop meaningful relationships due to the reliance on digital communication.
The absence of non-verbal cues, such as body language and facial expressions, can make it difficult to establish trust and intimacy.
Impact On Family Dynamics And Communication
The digital world has also brought about changes in family dynamics, often affecting communication among family members.
Excessive screen time and dependency on technology can lead to decreased quality time spent together, hindering emotional bonding within families.
Communication Barriers
Misinterpretation of messages is a common problem in digital communication, as intent and tone can be easily misconstrued without visual and auditory cues.
Online interactions may also lack the depth and richness that come with face-to-face conversations, making it hard to establish connection and empathy.
class="wp-block-heading">Cyberbullying And Online Harassment
The digital world opens doors to cyberbullying and harassment, which can severely impact individuals' mental health and well-being.
Online platforms have given rise to anonymity, making it easier for individuals to engage in harmful behavior without facing immediate consequences.
While the digital world has revolutionized communication, it also presents several challenges when it comes to social isolation and relationship dynamics. The decrease in face-to-face interaction, difficulty in developing meaningful relationships, impact on family dynamics, communication barriers, and the rise of cyberbullying are some of the significant disadvantages we must be mindful of as we navigate the digital age.
Striking a balance between digital and in-person interactions is crucial to maintaining healthy relationships and social connections.
Privacy And Security Concerns
With the rapidly advancing digital world, there are undoubtedly numerous advantages and conveniences that come along. However, it is important to recognize and understand the potential disadvantages that exist, particularly when it comes to privacy and security concerns. In this section, we will delve into the risks associated with personal information being accessed or stolen, as well as the prevalence of online scams and hacking attempts.
We will also explore the challenges of maintaining online privacy in an ever-connected world.
Risk Of Personal Information Being Accessed Or Stolen
Personal information is becoming increasingly vulnerable in the digital age. Here are some key points to consider:
Cybercriminals and hackers are constantly devising new techniques to gain unauthorized access to sensitive data, including personal identification information, financial details, and more.
Data breaches have become alarmingly common, resulting in personal information being exposed and potentially used for fraudulent activities.
The risk of identity theft is at an all-time high, as thieves can exploit stolen personal information to assume someone else's identity and carry out illegal actions.
Online Scams And Hacking Attempts
The prevalence of online fraud is a growing concern. Here are some key points to bear in mind:
Scammers often employ deceptive tactics, such as phishing emails and fraudulent websites, to trick unsuspecting individuals into divulging personal information or financial details.
Hacking attempts can lead to unauthorized access to sensitive accounts and systems, potentially resulting in financial loss or reputational damage.
Malicious software, such as ransomware or keyloggers, can be used to compromise digital devices and steal valuable information.
Difficulty In Maintaining Online Privacy
In an interconnected digital world, preserving online privacy poses significant challenges. Here are some key points to be aware of:
Websites and online platforms continuously collect and analyze user data, often without clear consent or knowledge.
Online advertisers track user behavior and preferences to deliver targeted advertisements, eroding privacy boundaries.
The widespread nature of social media encourages individuals to share personal information, often without fully understanding the potential consequences.
While the digital world offers immense opportunities and convenience, it is crucial to navigate it with caution. Understanding the risks associated with privacy and security concerns enables us to make informed decisions and take appropriate measures to protect our personal information in an increasingly connected society.
Oversharing And Online Reputation
In today's digital world, oversharing on social media platforms has become a common practice. However, this behavior comes with its fair share of disadvantages, particularly when it comes to the online reputation of individuals. Here, we will explore the negative consequences of posting inappropriate content, the permanent online record that can impact future opportunities, and the prevalence of cyberbullying and online harassment.
Negative Consequences Of Posting Inappropriate Content
Inappropriate content posted on social media can have severe repercussions on individuals' personal and professional lives.
Employers and potential recruiters often perform online background checks, and if they come across incriminating or offensive content, it can harm your chances of securing employment opportunities.
Posting inappropriate content can tarnish your reputation and lead to damaged relationships with friends, family, and colleagues.
In addition, businesses that engage in such practices can face severe backlash from their customers and permanently damage their brand image.
Permanent Online Record That Can Impact Future Opportunities
Every piece of content we publish online leaves a digital footprint that can be challenging to erase completely.
Even if you delete a post, it may still be accessible through caches or screenshots taken by others, meaning it could resurface in the future.
College admissions officers, scholarship committees, and even landlords often rely on online searches to gather information about applicants. Inappropriate content can negatively influence their decisions.
It's crucial to remember that what you share online stays online, and it has the potential to impact your future opportunities, from job interviews to rental applications.
Cyberbullying And Online Harassment
The anonymity provided by the internet has unfortunately given rise to cyberbullying and online harassment.
Individuals can hide behind fake names or accounts, making it easier to target and torment others without facing direct consequences.
Cyberbullying can have severe emotional and psychological impacts on victims, leading to increased stress, anxiety, and even depression.
The constant accessibility of social media platforms means that the victims often find it challenging to escape or find relief from the harassment.
From the negative consequences of posting inappropriate content to the permanent online record that can affect future opportunities, the digital world poses various challenges when it comes to oversharing and online reputation. It is crucial to exercise caution and think twice before sharing any content that could potentially harm our professional or personal lives.
Additionally, staying vigilant and speaking out against cyberbullying and online harassment can help create a safer and more respectful digital environment for everyone.
Information Overload And Digital Distraction
With the rapid advancement of technology, the digital world has become an integral part of our daily lives. While it offers numerous conveniences and opportunities, there are also drawbacks that come with being constantly connected. In this section, we will delve into the disadvantages of the digital world, specifically focusing on information overload and digital distraction.
Difficulty In Filtering And Accessing Relevant Information
In an era where information is readily available at our fingertips, one of the major challenges is filtering through the vast amount of data to find what is relevant and reliable. Here are some key points to consider:
The sheer volume of information can be overwhelming, causing valuable content to get buried in the noise.
The credibility and accuracy of online content can vary greatly, making it difficult to discern what information is trustworthy.
Sorting through multiple sources of information can be time-consuming and inefficient.
Decreased Attention Span And Reduced Focus
In today's digital age, our attention span has significantly decreased, largely due to the constant bombardment of digital distractions. Here are a few factors contributing to this phenomenon:
Quick access to social media platforms and entertainment websites pulls our attention away from important tasks.
Notifications from various apps constantly interrupt our workflow and demand our attention.
The habit of multitasking, influenced by the digital environment, can lead to a scattered focus and an inability to concentrate for extended periods.
Multitasking Leading To Inefficiencies
In a world that promotes multitasking as a desirable skill, it's easy to fall into the trap of trying to do multiple things at once. However, this approach often leads to inefficiencies. Consider the following points:
Switching between tasks too frequently can hinder productivity and result in incomplete or subpar work.
Constantly shifting attention between different activities can create mental fatigue and reduce overall performance.
Multitasking may give the illusion of increased productivity, but studies have shown that it actually takes longer to complete tasks when multitasking compared to focusing on one task at a time.
While the digital world offers a plethora of benefits, we must also be aware of its disadvantages. Information overload and digital distractions can make it challenging to filter through relevant information, decrease our attention span, and lead to inefficiencies through multitasking.
It's essential to develop strategies for managing these drawbacks to ensure we navigate the digital world effectively and focus on what truly matters.
Dependence And Addiction
With the rapid advancement of technology, there is no denying that the digital world has become an integral part of our lives. While it offers numerous benefits, it also comes with its fair share of disadvantages. One of the major drawbacks is the growing dependence and addiction that people develop towards technology.
Let's explore this issue further under three distinct subheadings.
Overreliance On Technology For Daily Activities
The ease and convenience of technology have led to an overreliance on it for various daily activities.
People heavily depend on smartphones, computers, and other devices to accomplish tasks that were traditionally done manually.
Basic activities like communication, shopping, banking, and even cooking have become increasingly dependent on technology.
Due to this overreliance, individuals may find themselves feeling lost or helpless when faced with situations where technology is not accessible or fails.
Obsessive Use Of Social Media And Online Platforms
Social media platforms have significantly changed the way we interact and communicate with others.
The addictive nature of social media can lead to excessive use, negatively impacting one's personal and social life.
Spending excessive time on social media can result in decreased productivity, strain relationships, and even contribute to feelings of loneliness and depression.
Online platforms provide a constant source of entertainment and instant gratification, making it difficult for individuals to disconnect and focus on real-life experiences.
Internet Gaming Disorder And Technology Addiction
The rise of online gaming has brought about a new form of addiction known as internet gaming disorder.
People, especially teenagers and young adults, may develop an unhealthy obsession with video games, leading to negative consequences in various aspects of their lives.
Technology addiction, in general, can result in a loss of self-control, withdrawal symptoms, and neglect of personal responsibilities.
The gaming industry's use of psychological techniques to keep players engaged and invested further contributes to this addiction.
While the digital world has provided us with numerous advantages, we must also be aware of the dependence and addiction it can foster. Overreliance on technology for daily activities, obsessive use of social media, and the rise of internet gaming disorder are just some of the consequences of living in a digital age.
It is essential to strike a balance, use technology mindfully, and prioritize real-life experiences to mitigate these disadvantages.
Environmental Impact
Disadvantages Of Digital World: Environmental Impact
The digital world has brought about numerous advancements and conveniences in our lives. However, it is essential to recognize that these technological advancements also come with their fair share of disadvantages, particularly in terms of the environmental impact. In this section, we will delve into some of the key environmental concerns associated with the digital age.
Electronic Waste And Its Impact On The Environment
Electronic waste, also known as e-waste, refers to discarded electronic devices such as computers, smartphones, and televisions. When improperly disposed of, these devices can have detrimental effects on the environment. Here are some key points to consider:
E-waste often ends up in landfills, where it releases toxic substances into the soil and groundwater, posing risks to human and animal health.
Electronic devices contain hazardous materials like lead, mercury, and cadmium, which can contaminate the environment and lead to serious health issues.
Energy Consumption Of Technology Devices And Data Centers
Technology devices, as well as the massive data centers that power them, consume extensive amounts of energy. This energy consumption has significant environmental repercussions. Here are a few important aspects to understand:
Smartphones, computers, and other devices require energy to function, contributing to greenhouse gas emissions and climate change.
Data centers consume vast amounts of electricity for cooling and maintaining servers, leading to increased demand for energy generation and potential strain on power grids.
Carbon Footprint Of Digital Activities
Our digital activities, such as browsing the internet, streaming videos, and sending emails, contribute to our overall carbon footprint. Let's explore some key considerations here:
Streaming and downloading online content require significant data transmission and storage, resulting in emissions from data centers and networks.
The manufacturing and disposal of devices, combined with the energy consumption of digital activities, contribute to the carbon footprint of the digital world.
While the digital world has revolutionized various aspects of our lives, it is crucial to recognize and address the environmental impact it entails. From the improper disposal of electronic waste to the energy consumption of technology devices and data centers, there are several factors that contribute to the negative environmental consequences of the digital age.
As we continue to embrace technological advancements, it is imperative to prioritize sustainability and seek innovative solutions that can minimize these environmental drawbacks.
Economic Disadvantages
Job Displacement Due To Automation And Digitalization
Automation and digitalization have significantly impacted the job market, leading to job displacement and changes in the employment landscape. Here are the key points to consider:
Increased reliance on technology and automation has led to the replacement of human workers by machines and software. Many routine and repetitive tasks that were previously performed by humans are now being automated, resulting in job losses in various sectors.
Advanced technologies such as artificial intelligence and machine learning have been integrated into many industries, enabling machines to perform complex tasks and decision-making processes that were traditionally carried out by humans. As a result, certain professions are becoming obsolete, leading to unemployment for individuals working in these fields.
The rise of online platforms and e-commerce has also impacted retail jobs. With the increasing popularity of online shopping, brick-and-mortar stores are facing significant challenges, resulting in reduced job opportunities for retail workers.
In some cases, even jobs that require specialized skills are being automated, leading to a shift in the job market. For example, chatbots and virtual assistants can now handle customer service interactions, reducing the need for customer support representatives.
Increased Inequality Due To Digital Divide
The digital divide refers to the gap between individuals who have access to digital technologies and those who do not. Here are the key points to understand the increased inequality caused by the digital divide:
Individuals with limited access to digital technologies and the internet face challenges in educational and employment opportunities. The digital divide exacerbates existing social inequalities, creating a barrier for those with limited resources to access online education and job opportunities.
As technology becomes integral to various aspects of life, individuals without access to digital resources are disadvantaged in terms of accessing information, communication, and online services. This further widens the socioeconomic gap between those who have access and those who do not.
The digital divide also affects marginalized communities, exacerbating existing social and economic inequalities. Lack of access to information and online resources prevents individuals from seeking vital services, job opportunities, and learning opportunities.
Furthermore, the digital divide can contribute to a lack of digital literacy among certain populations, further marginalizing individuals in the digital age.
Costs Associated With Digital Subscriptions And Access To Technology
While the digital world has brought convenience and accessibility, it also comes with costs that can create economic disadvantages. Consider the following points:
Access to technology and digital subscriptions often comes with financial burdens, especially for individuals or families with limited income. The costs associated with purchasing devices such as computers, smartphones, and internet subscriptions can be prohibitive for many.
The need to keep up with the latest technologies can also lead to financial strain. Upgrading devices and software on a regular basis can be costly, especially for individuals who rely heavily on digital tools for work or education.
The cost of digital subscriptions for online services, streaming platforms, and software licenses can accumulate over time, impacting individuals' budgets.
Moreover, the consumption-driven nature of the digital world can lead individuals to spend more on unnecessary purchases and subscriptions, contributing to financial instability.
The digital world brings numerous advantages, but it also presents economic disadvantages that should not be overlooked. The rapid advancement of technology and automation can result in job displacement, increased inequality due to the digital divide, and financial burdens associated with digital subscriptions and access to technology.
As society becomes increasingly reliant on the digital realm, it is important to address these challenges and work towards creating an inclusive and financially accessible digital world for all.
Frequently Asked Questions
Is The Digital World Affecting Our Mental Health?
Yes, the digital world can have a negative impact on our mental health. Constant exposure to screens, social media pressure, and online harassment contribute to anxiety, depression, and addiction. It is important to balance digital usage and prioritize self-care to maintain good mental well-being.
Are There Any Privacy Concerns In The Digital World?
Absolutely! The digital world poses significant privacy risks. With online transactions, social media profiles, and personal information stored digitally, data breaches and identity theft are on the rise. It is crucial to protect your privacy by using secure passwords, avoiding sharing sensitive details online, and being cautious with the websites you visit.
What Are The Potential Risks Of Excessive Screen Time?
Excessive screen time has several risks. It can lead to physical health problems like eye strain, headaches, and sedentary lifestyle-related issues. Additionally, it can negatively impact cognitive abilities, disrupt sleep patterns, and hinder social interactions. Limiting screen time, taking regular breaks, and engaging in offline activities can mitigate these risks.
Conclusion
The digital world has undoubtedly transformed our lives in countless ways, offering a plethora of benefits and conveniences. However, it is crucial to acknowledge the potential drawbacks that come hand in hand with this technological advancement. The reliance on digital devices has led to increased sedentary behavior, contributing to a sedentary lifestyle and various health issues.
Moreover, the constant exposure to screens and electronic devices has been linked to eye strain and sleep disorders. Additionally, the digital world has given rise to concerns regarding privacy and security, as our personal information becomes vulnerable to cyber threats.
It is vital to strike a balance between the advantages and disadvantages of the digital world, ensuring that we utilize technology to enhance our lives while also being aware of its limitations and taking necessary precautions. By understanding these downsides, we can work towards fostering a healthy relationship with the digital realm.